Over the last couple of years the sounds of Amapiano have been a mainstay in the South African house scene. Its unbelievably smooth rhythms and elements of jazz and kwaito bringing a sense of familiarity ultimately making the genre accessible across the board to lovers of electronic music. With this saturated splash of Amapiano filling not only our clubs but also gaining major airtime on the radio it's easy to forget that it was Amapiano's suffocating, dark and deranged sibling Gqom that ruled as top dog not that long ago. Although the local buzz around Gqom has subsided to a degree, there is no denying that Gqom as a genre is still musically as exciting and refreshing as ever. It's a genre that has now had some time to mature, grow and settle with followers of the genre having a solid idea about what they expect to hear from a modern Gqom release. Now, even though Gqom releases have to an extent become a bit more structurally formulaic, there still is this air of wonder around the suffocating sounds churned out by DJ's and producers because in truth there still isn't anything that sounds quite like Gqom.
The new release by Citizen Boy and Mafia Boyz titled From Avoca Hills to The World is to my ears at least quite the pertinent release in the greater scheme of the South Africa music landscape; with the release made up of a collection of songs that are produce through the birth, rise and global expansion of the genre as a whole. The earliest dated tracks on the extended-release span all the way back to 2013 when they were around 13/14 years old. Yes, you read that right 13/14.
At that age, I was simply wasting away with days spent watching reruns of Dragon Ball Z or spending countless mind-numbing hours on a PlayStation not producing and distributing tracks amidst the birth of a new genre. Now these tracks wouldn't seem out of place even as a modern release although elements from the tracks do suggest that the producers were in the infancy of their musical journey. "Uhuru" is a very low key release making use of airy, barebones production which today may serve as an intro to a track or a transition between ideas but the fundamentals were there from the start. Similarly, "Bhengi yabathakathi", is full of great ideas and I'd argue that it is a far more fleshed out release albeit that some of the elements come off sounding slightly wonky such as the crashed symbol that pops up sporadically during the track.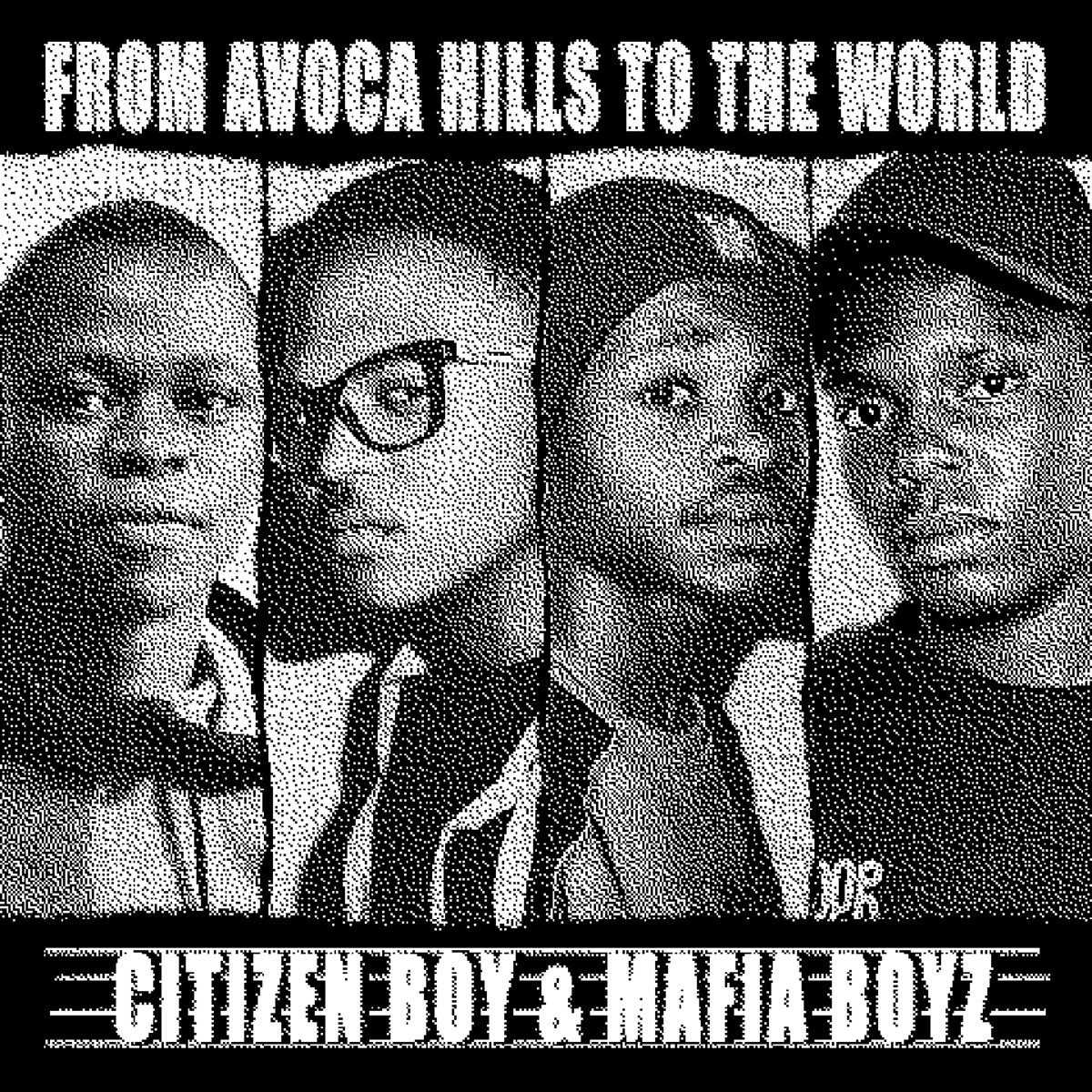 The album separates its credits between Citizen Boy and Mafia Boyz produced tracks and I'll be talking about the cuts according to production credits rather than chronological order just for convenience sake. First up are the cuts handled by Mafia Boyz which for the most part carry similar sonic aesthetics. Not that this is to say that the cuts seem like copy and paste jobs as the sonic aesthetic achieved is one I really found myself engulfed by. Take for example 2014's "Woza", not only does it have an unrelenting and uncompromising bass-line and hi-hat structure that are sure to hit you right in the soul, it also has this looped through line beat that sounds highly inspired by the first two notes of the Teriyaki Boyz track from a Fast and the Furious movie but this might just be my ears deceiving me. "Teaspoon La Qoh", also from 2014 stands out as another highlight from the Mafia Boyz produced cuts with its droning bass, intoxicating hi-hat pattern and whistle through-line. This cuts arrangement is truly what made me come back over and over again. It's that gentle build at the start, how subtly elements are added to the beat, how things are brought right to the forefront before fading back, before it all comes crashing down in a sea of drowning droning bass.
The Citizen Boy credited cuts however are most certainly not an afterthought drawing more on the avant-garde and darker sonic aesthetics associated with Gqom. These cuts seem far more claustrophobic, confrontational and menacing in all the right ways. Take for example the simple barebones droning at the start of album opener "Hlasela", and the way it keeps drawing you into this single-minded rhythmic trance. "Night Cries", however, is probably the best example to illustrate the menacing nature of Citizen Boy's sonic aesthetic on this release. The beat is packed full and layered to the ends from practically the very start, with this almost disorientating looped drowned drum-line on which a dense layer of switch-ups, pitched hi-hats and chants are added to truly created that intense, trancelike claustrophobic feeling.
Finally, I want to talk a bit about "Mzanzi" feat ANT the Artist and Simore. Now, fundamentally I actually think that this track is quite interesting with its blend of pop style auto-tune vocals layered over a pretty laid-back beat but I do have some problems with the track as well. The first verse starts off really promising with good flows but then it succumbs to a current musical pet peeve of mine. As the verse transitions into a more melodic section we get that far too saturated appearance of the Travis Scott-esque auto-tune crooning that I've just heard impersonated way too much and just detracts from my enjoyment a bit. Personal preferences aside however From Avoca Hills to The World is a ridiculously exciting release perfect for newcomers and veterans of the Gqom scene. Critiques of "Mzanzi" aside, it is this kind of track specifically that excites me most; a look into the future of Gqom perhaps? Just a taste of what's to come because as we know it's quite simple… sounds evolve or simply die out.
[bandcamp width=350 height=786 album=2200522372 size=large bgcol=ffffff linkcol=f171a2]