There is no need to beat around the bush, 2020 was one hell of a year. Somehow simultaneously the most and least eventful year I can recall. It didn't even take all that long for all the drama to start. Cast your mind back to January where there was genuine concern that a US-airstrike on Iran could have caused the 3rd World War. Australia was practically on fire, and within the shadows, Covid-19 wormed its way into almost every corner of our planet.
Again 2020 was tough. Lockdowns and loneliness became the norm. Nevertheless, here we are at the end of this fever-dream dystopian year — hoping that 2021 is better. To capture the essence of a truly historic year I wanted to create a playlist consisting of 12 songs released within it, one for each month of the year that hopefully captures a feeling, of what it was like fighting through what at times felt like some apocalyptic fiction novel.
January // Nasty C (Eazy)
The new year's energy was boisterous, braggadocious and optimistic, much like Nasty C's absolute banger "Eazy". 2020 was seen as this fresh start, a new decade in which SA and its people could push forward and grow. Ready to take on all comers with the typical South African swagger and street smarts. New year, new decade, new opportunities to secure the bag.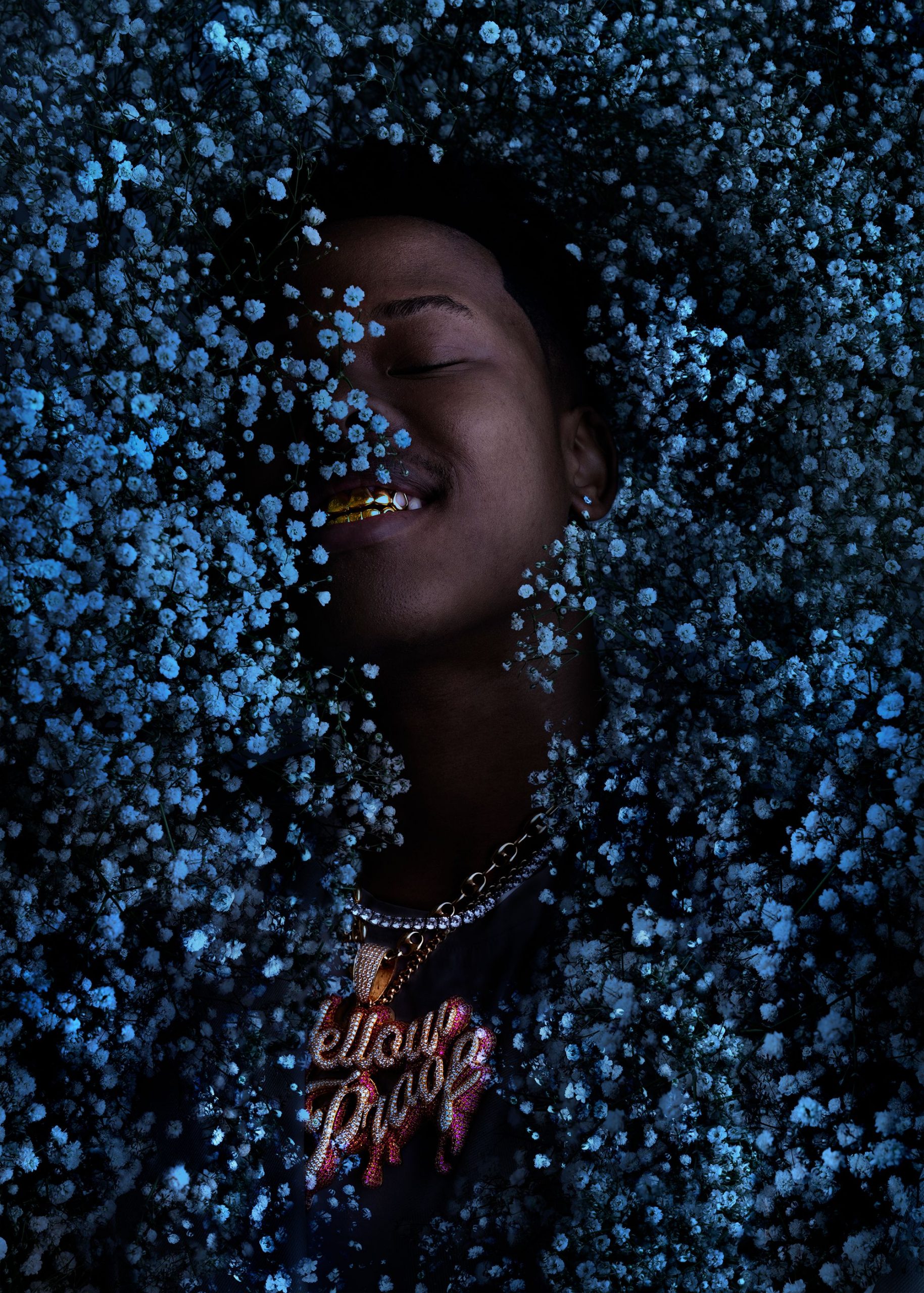 Nasty C photographed by Travys Owen
February // Headie One ft Aitch (Parlez-Vous Anglais)
Optimism was still high in February as couples, lovers, side pieces scrambled around to get that perfect Valentine's gift for their partner. King of UK drill Headie One's Parisian drenched innuendo ridden "Parlez-Vous Anglais" captures the sensuality February brings.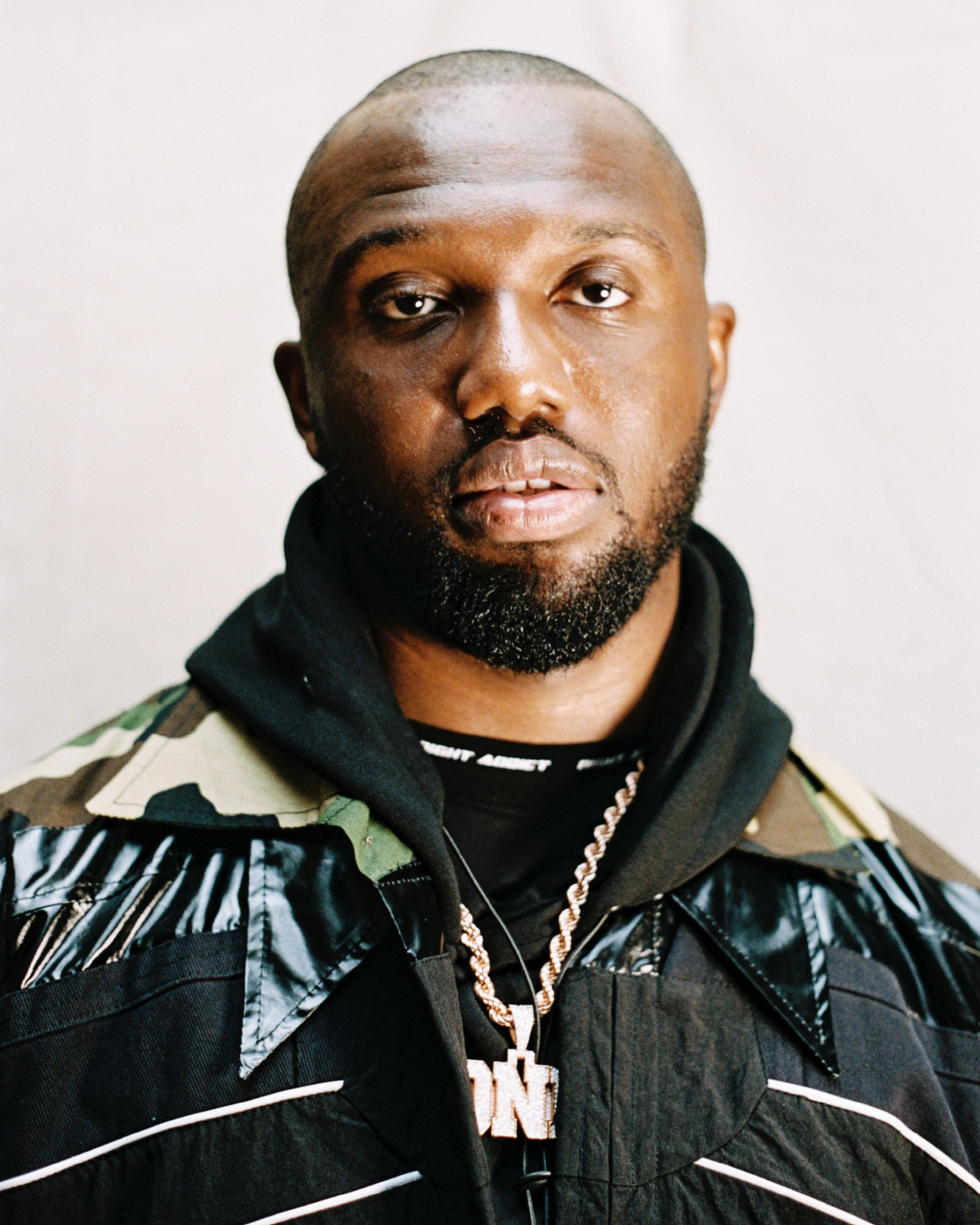 Headie photographed by Will Beach
March // Yves Tumor (Dream Palette)
March is really where the shit hit the fan in a South African context as Covid found it's ways to the sunny shores of SA. Panic buying, hoarding and general chaos ensued as President Ramaphosa announced that SA would go into an initial 21-day lockdown that as we all know got extended well into the year. The absolute chaos of the world around us captured so perfectly by the manic guitars and drum breakdown at the start of Yves Tumor's "Dream Palette".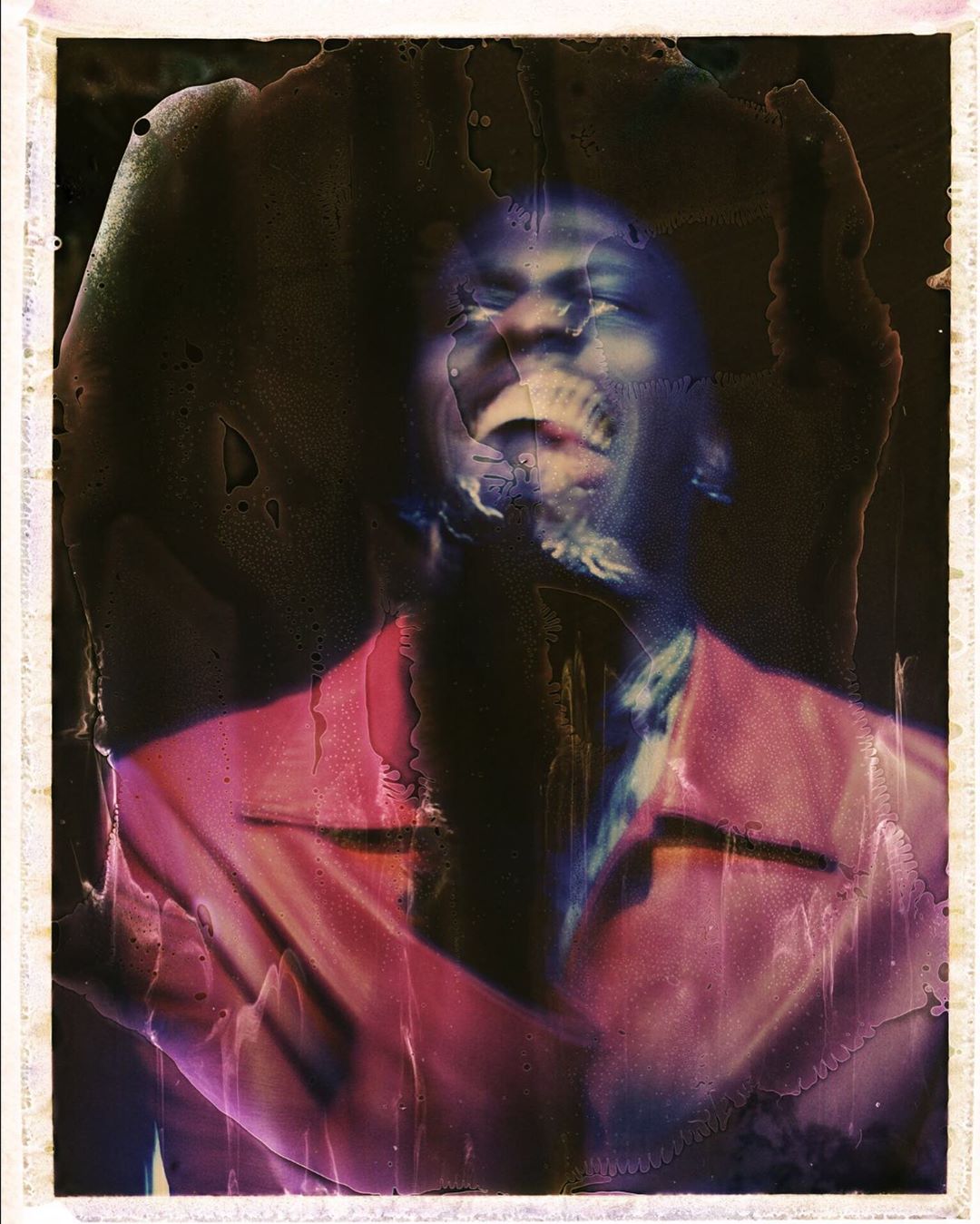 Yves Tumor photographed by Jordan Hemingway
April // Frank Ocean (Dear April)
With an extension of SA's hard lockdown and the country at a standstill, we all realised that we'd better make ourselves comfortable as we'd mostly be stuck inside for the foreseeable future. Fortunately, we were blessed with two singles from the secretive and elusive Frank Ocean. In truth, the soft, sensitive and melancholic musings on "Dear April" just simply has to be the soundtrack for this month.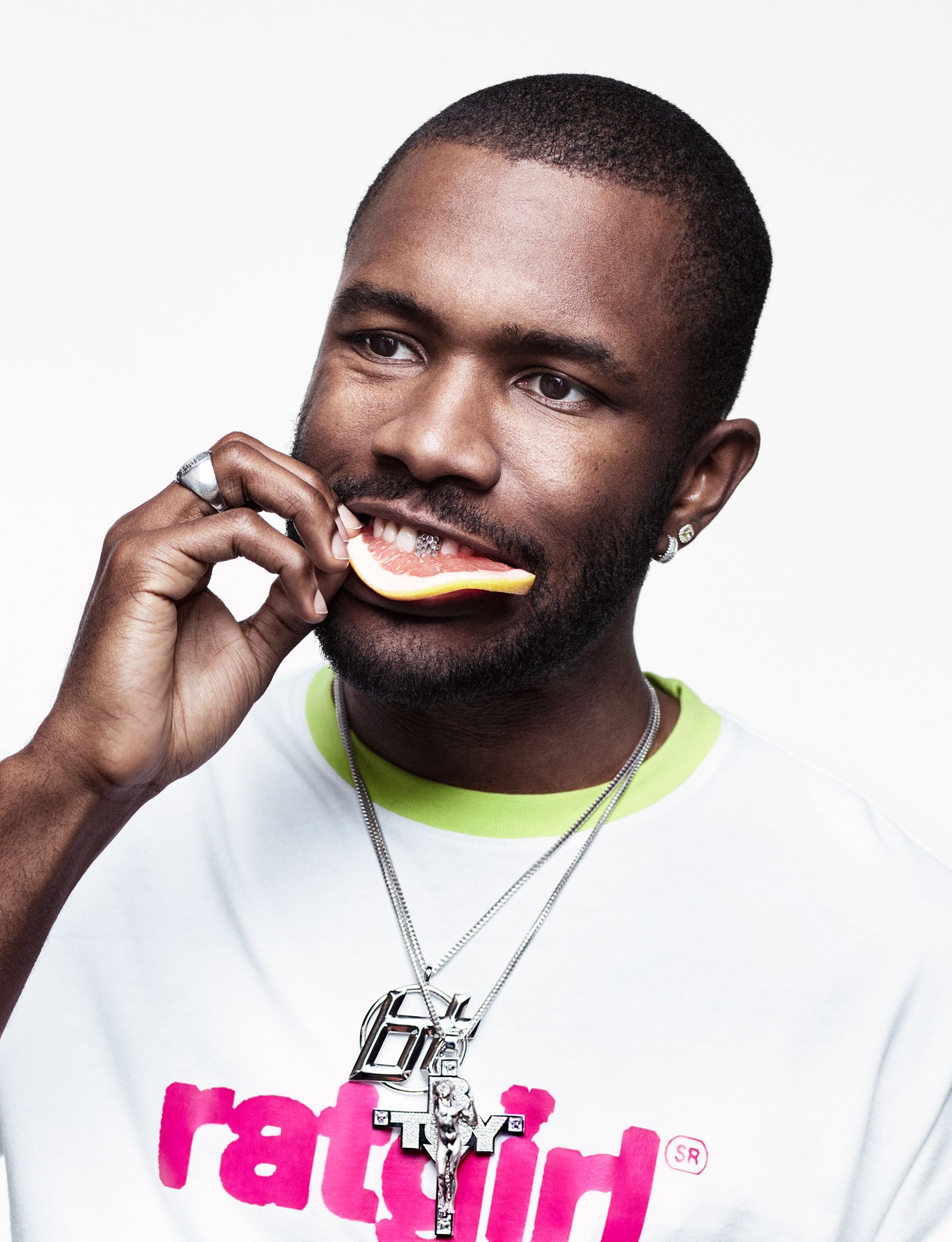 Frank Ocean photographed by Collier Schorr
May // Slowthai (NHS)
Remember early on in lockdown people would clap and blow vuvuzelas around 19:00 to show support and appreciation for health workers in SA? Slowthai's "NHS" captures when days were starting just to mesh together as we settled into yet another month of Lockdown Level 4, "Same old shit, just another day. I was in my head, feelin' dead, feelin' microwaved".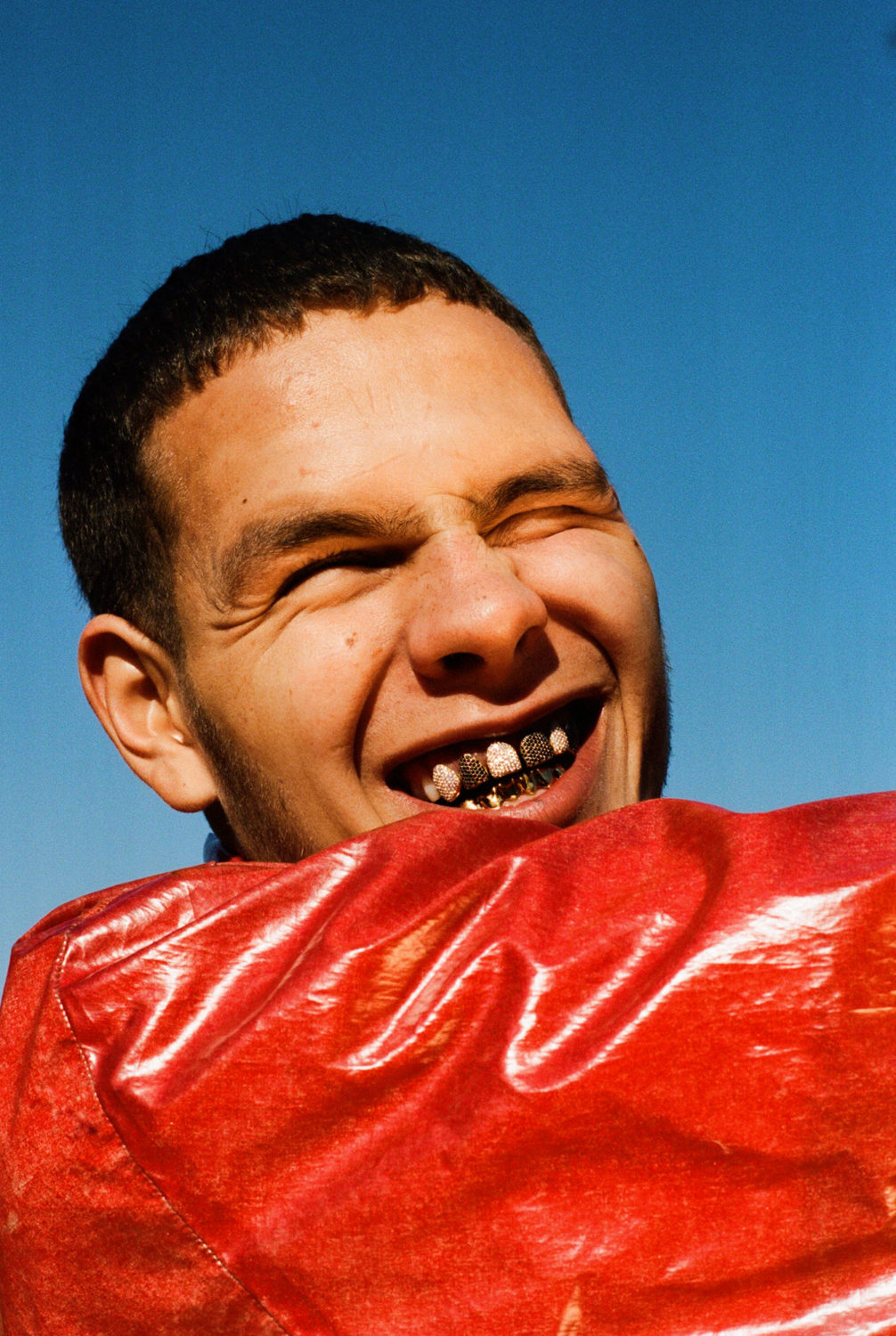 Slowthai photographed by C R O W N S & O W L S
June // Mac Miller (Good News)
June started with promise as nationally we were moved down to Level 3, although a lot of industries were still in the dark in terms of when they could start up again. Even though the economy was starting to open up again and people were allowed to leave their homes for exercise, we were still prohibited from seeing family and friends. Something that undoubtedly has had massive repercussions on the mental health of the South African people. Beloved Pittsburgh MC Mac Miller's excellent posthumous album Circles is a project I'd recommend everyone to listen to, but the absolutely heart wrenching single "Good News" stands as a reminder that mental health should be seen as a priority.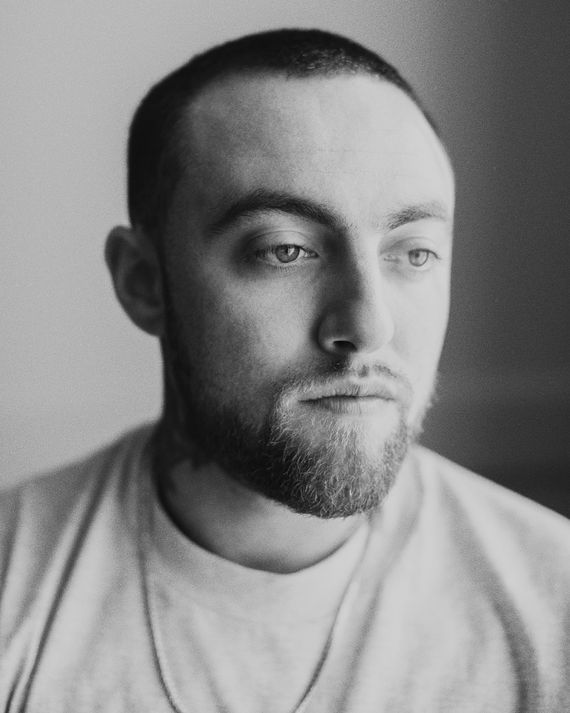 Mac Miller photographed by Christaan Felber
July // King Krule ([Don't let the Dragon] Draag on)
By this point, 2020 had chewed us up and spit us out. The year felt like it had been dragging us along with no end in sight. Many started wishing that we could magically transport to a time when the "new normal" wasn't a reality anymore. UK crooner King Krule's LoFi meditation exudes that perfectly.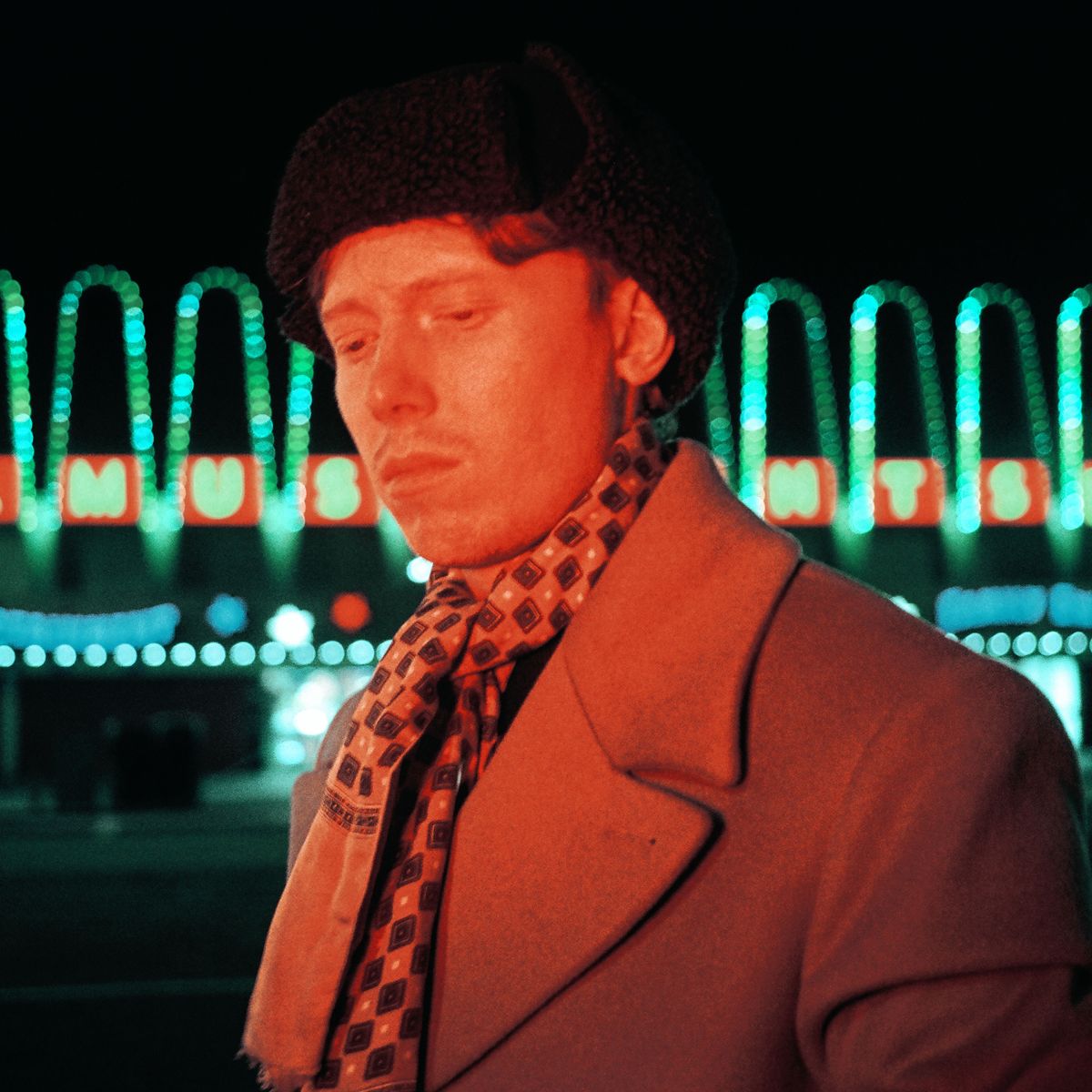 Archie, King Krule photographed by Charlotte Patmore
August // Bongeziwe Mabandla (khangela)
Although we breathed a collective sigh of relief as SA moved into Level 2, there was still some uncertainty. I honestly just wanted to include this cut from Bongeziwe because I mean have you heard it? "Khangela" is about searching for love and in a year in which feelings of loneliness, longing and isolation were rife, Bongeziwe's utterly gorgeous storytelling and voice is nothing short of food for the soul.
Bongeziwe Mabandla photographed by Justice Mukheli
September // Thundercat (Dragonball Durag)
Spring was in the air and SA was swinging back to a semblance of normality, albeit with some precautionary steps still in place. Thundercat's "Dragonball Durag" is one of the funniest and most enjoyable singles released this whole year and perfect to capture rising spirits and spring romance.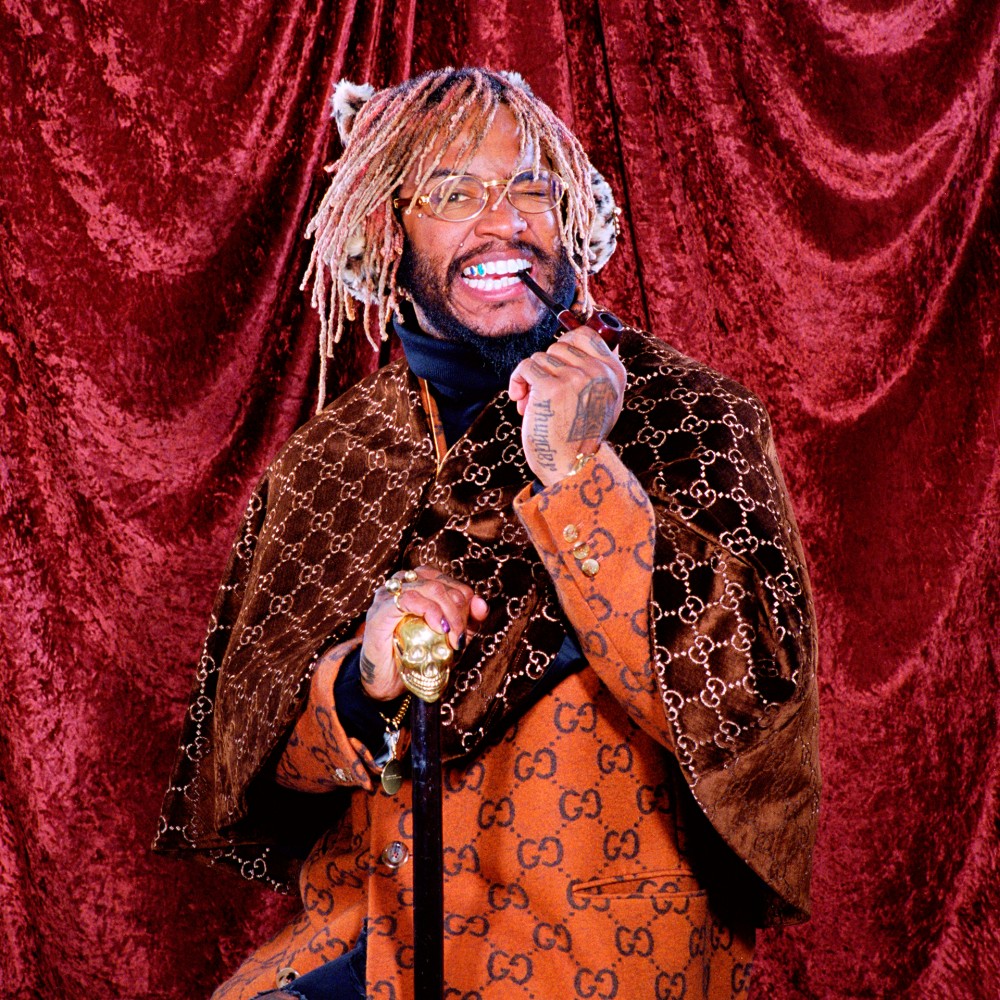 Thundercat photographed by Parker Day
October // Sza ft Ty Dolla $ign (Hit Different)
October brought even further relief as SA moved to Level 1. The energy was back in our major gathering spots as restaurants, bars and shebeens boomed again. Curfew was eased to 00:00 which means you could actually have a decent night out without it being cut short with you scrambling to order an Uber. There was this sense that we were finally experiencing the year we were meant to have, at least to some degree. Like the title of Sza's first solo single since her 2017 album Ctrl, it just "Hit Different".
November // Phoebe Bridgers (I Know The End)
As the year started winding down in November, there seemed to be the sense that we're almost there, we're almost on the other side of a year that I think most of us would rather delete from our collective memories. Phoebe's "I Know The End", deals with a different context but still captures the right feeling. I could have selected several cuts from her fantastic Punisher album but the musical progression of "I Know The End" from morbid ballad to defiant anthem captures my absolute "fuck this" attitude to this year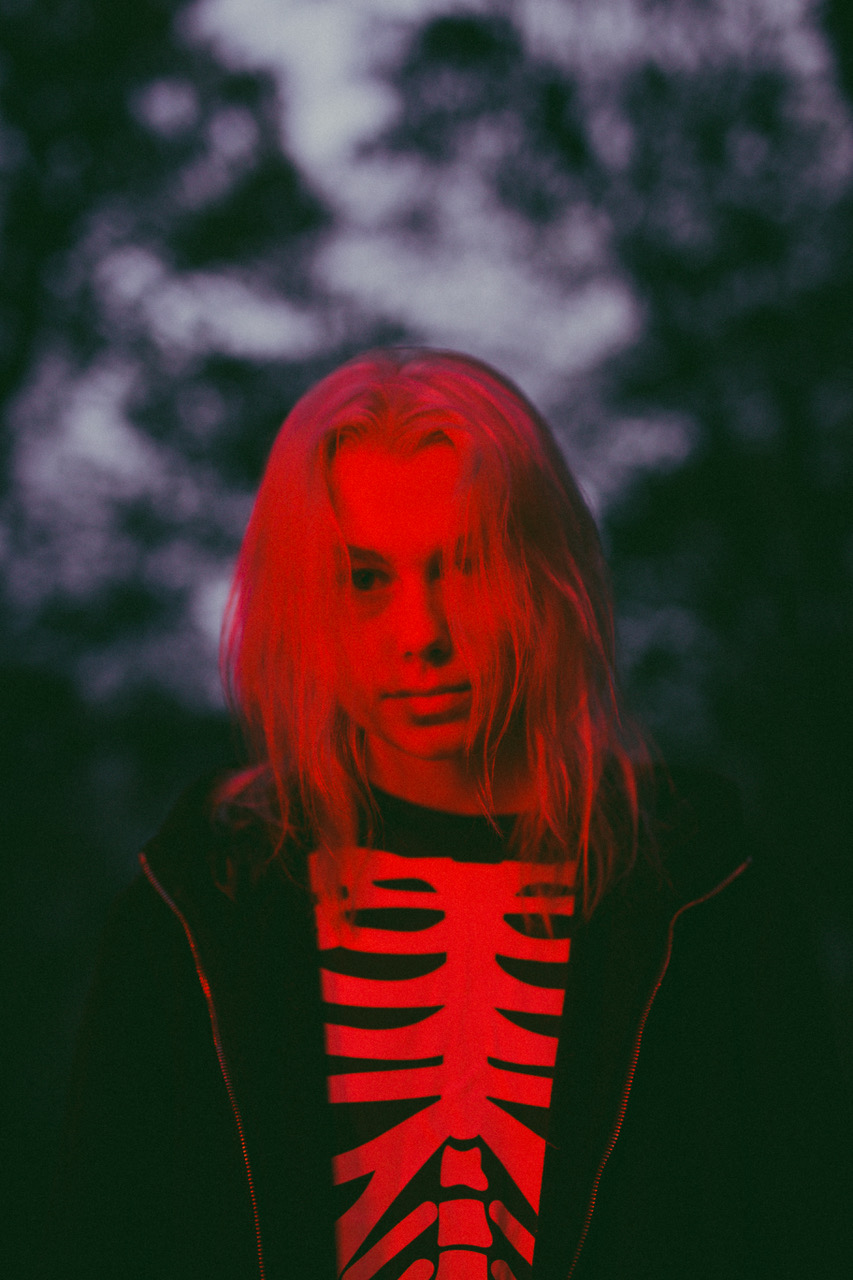 Phoebe Bridgers photographed by Olof Grind
December // Kid Cudi ft Phoebe Bridgers (Lovin' Me)
Now I know Phoebe makes two appearances on this list but just listen to this track. The harmonies are stunning. Also, let's all be real we've all wanted to hear Cudi humming again to ease the pain of this year. There are literally thousands of memes about how Cudi's humming fills your soul a fact that I would die on a hill for. With SA in a second wave, best know I'm going to have this one on repeat.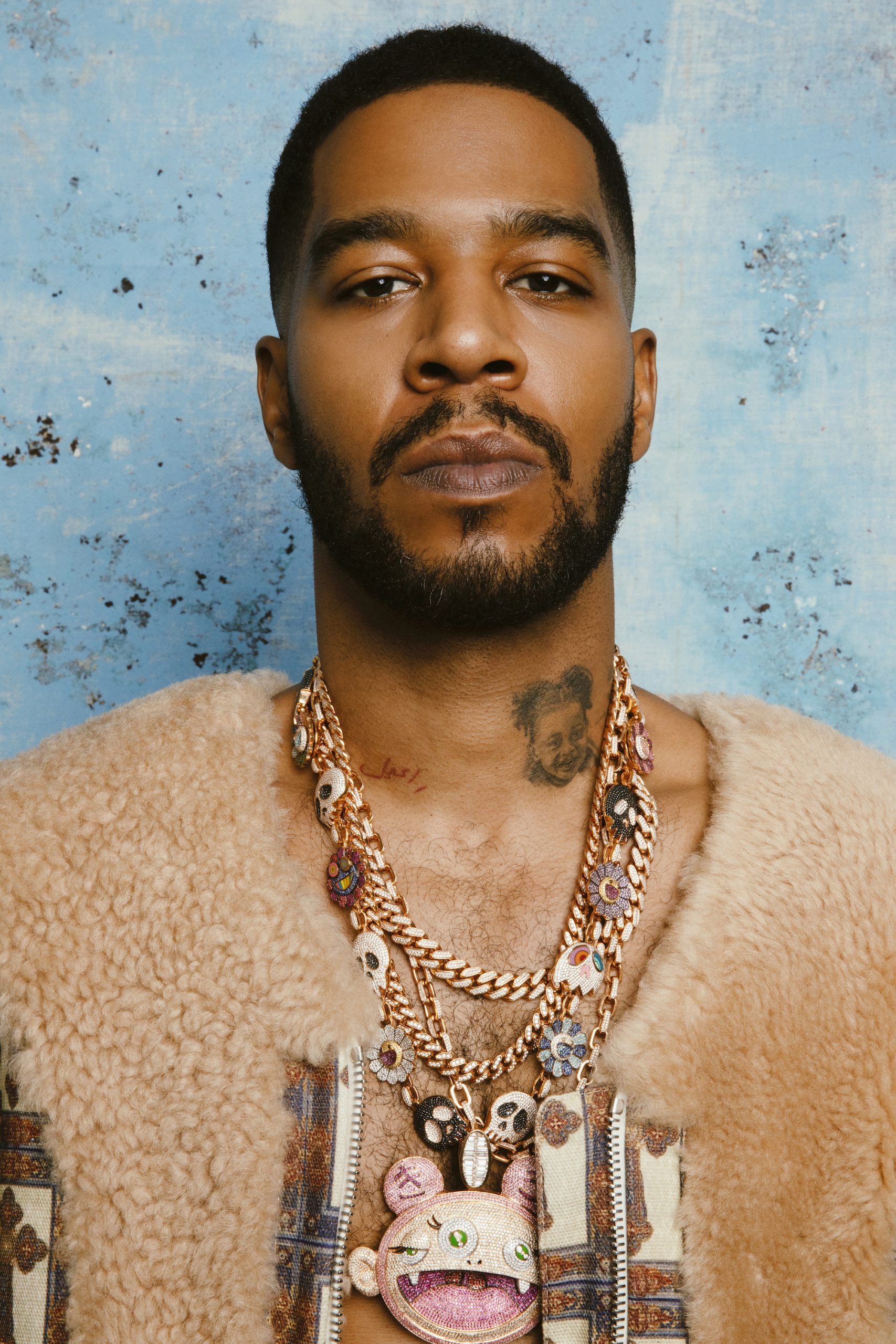 Kid Cudi photographed by Juan Veloz