It starts with a feeling. And that feeling becomes a lighthouse for creating music. Langa Mavuso's debut album, LANGA, is his attempt to translate those feelings into words. The 12-track LP is a deep dive into his heartbreak – the avoidance of it, the losing of identity in it, and the reckoning with it. "I've gone through this journey of heartbreak, the mess in between and finally seeking to find resolution and peace. I went through every feeling and lived it truly and now I wanted to reflect it with the intention to grow and heal from it.," said Mavuso. The album is structured into three phases that are characterised by four songs. The first section focuses on the pain of losing a relationship, the second focuses on losing yourself in heartbreak and the third focuses on the acceptance of it. Mavuso initially wanted to make a project with R&B romantic ballads. However, the heartbreak he had carried from certain situations caught up with him and it became more evident what kind of album he was going to make.
When I got to London and started recording the album, it was quite clear that the record was going to be about recovering from heartbreak because I had just gone through it and that was all that was pouring out of me. And in the process of writing, I knew that all I wanted was to heal from this pain. I knew that if I was going to write this album honestly, there needed to be a resolution. It was a project of catharsis, said Mavuso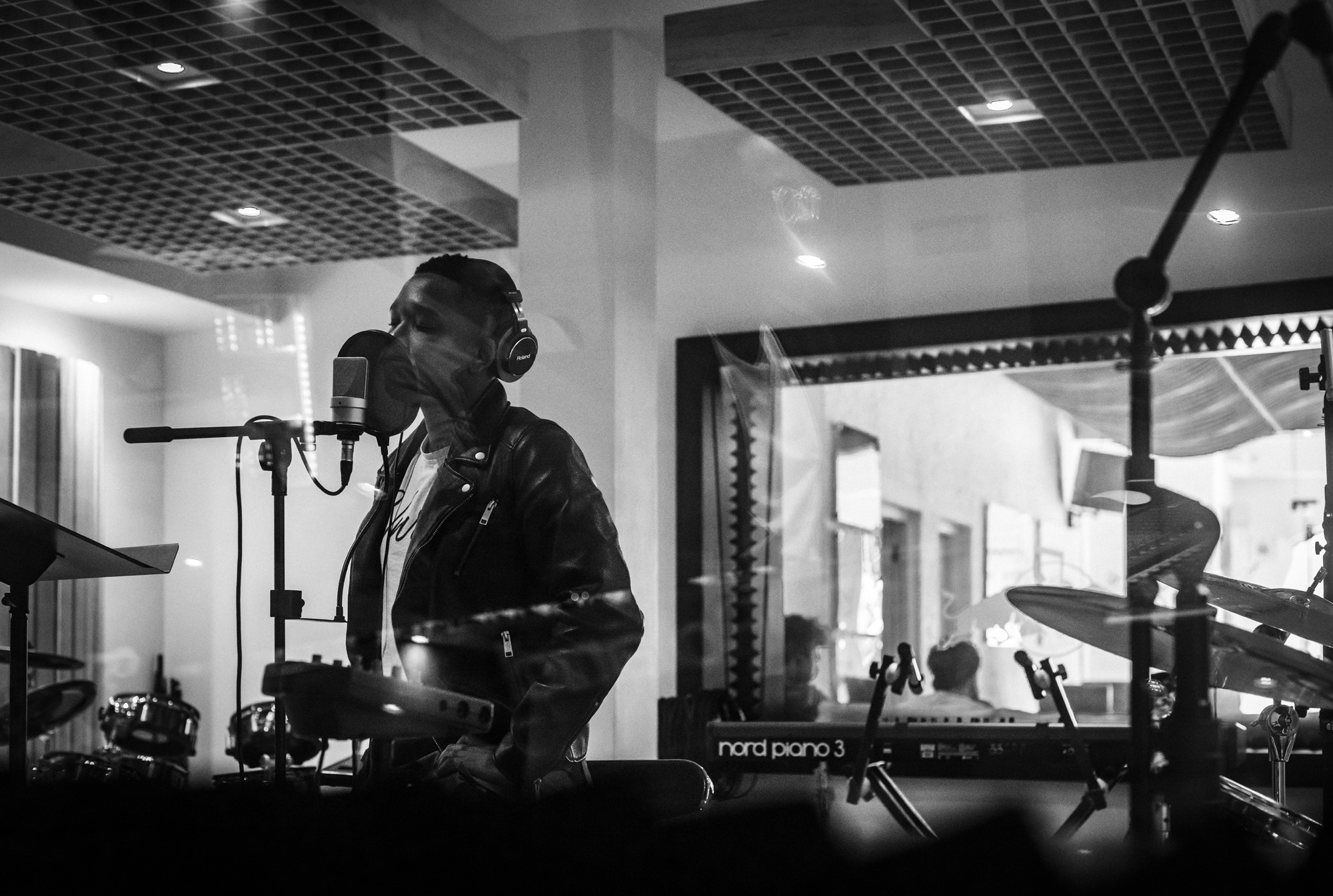 The feeling also provided the framework for the sonics. The album dribbles between multiple genres while still maintaining Mavuso's signature sound and style. "Calamities" is the opening record of the LP and it has a trap R&B sensibility to it, expressing the anger he felt about a particular situation. It stemmed from a conversation with a friend where he was recounting a frustrating experience with a romantic partner. His friend pointed out that he was speaking as if he was rapping and at that moment, a light bulb went on in his head. The following records in the album, "Intliziyo", "Mvula", and "Searching" have a gospel air to them as they are more expressive; it's almost as if Mavuso is lamenting out loud in the same way worshippers would do in a church setting. The lyrics also are littered with religious language with pipe organ instrumentation in the background. Records like "Powerline" and "All of Me" dabble with a European pop-orientated sound influenced by his time in London. A song like "Love Lost" — the final track of the LP — leans into slow R&B. It oozes melancholy and it is layered in production as he sings about complex feelings over losing a childhood love. The sonics were handled by Zadok, Darren, production duo Noble, Linden Jay, Mash Time Joy, Joseph Warriner, and recording sessions took place between the UK and South Africa. Mavuso was clear in his mandate to each of the producers and he needed to work with people he trusted to accomplish his vision.
The production needed to be authentic to the time and space that I was in," explained Mavuso. "Each song is completely true to the story without it losing cohesion with the rest of the album. It's like a collection. When I went about it, I thought about the album like a fashion line—not every song has to be the same or stick to a specific genre but the story follows a particular structure.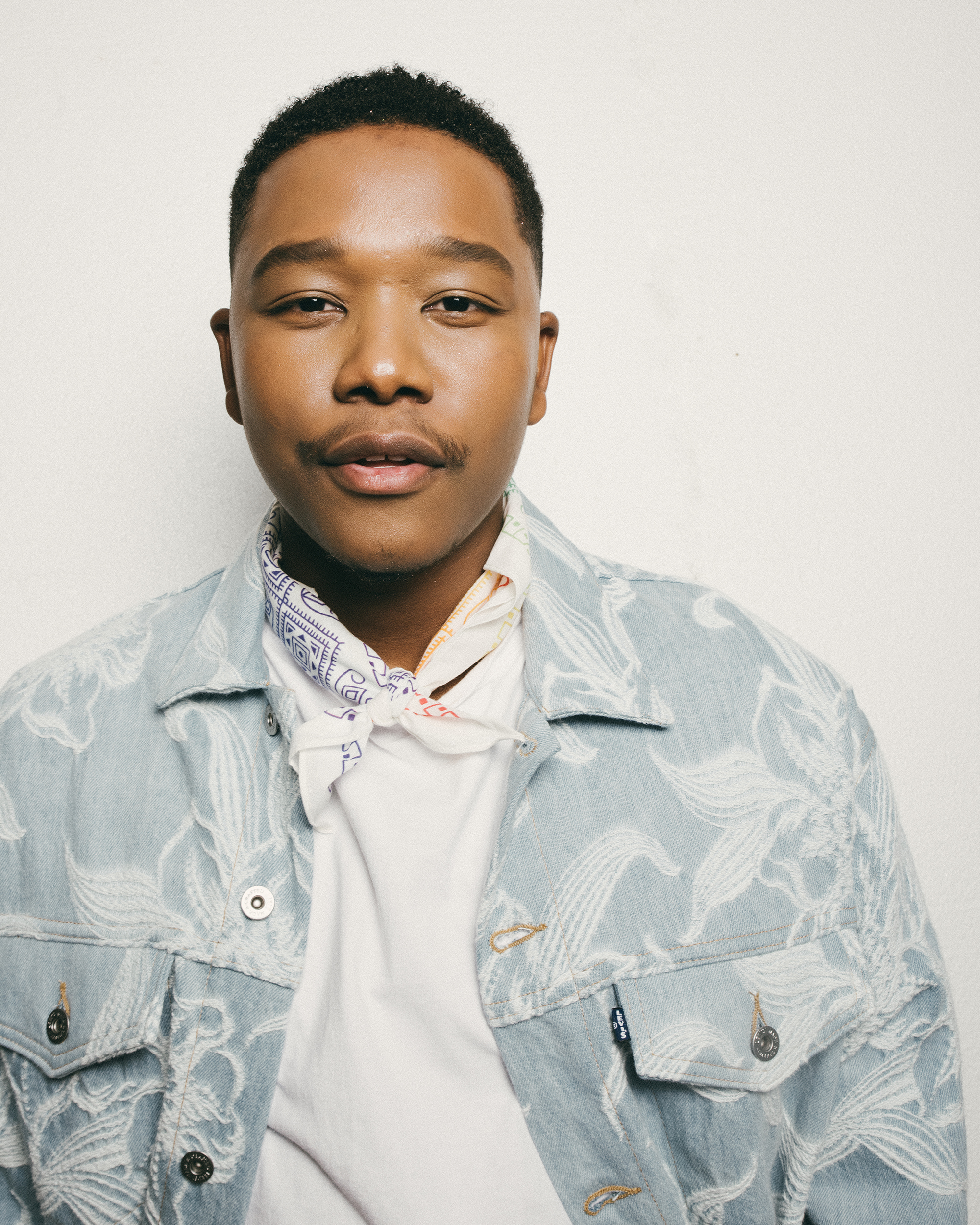 The feeling and mood of the songs also dictated the approach to vocal production. Records like "Intliziyo", "Mvula", "Searching", and "Spirit" are power ballads where Mavuso's vocal abilities are on front street — hitting the highest of highs and the lowest of lows with riffs in between. But songs like the lead single, "Panther" as well as "Cheat Code" and "Pretend" are more subdued and understated, as those records are sonic moments where Mavuso is either talking to someone in particular or he is recounting an experience.
The tone of the song informed the kind of vocal work needed. For example, Pretend is a conversation sitting in the backdrop of music between Aimee George and I. And when you're having that kind of moment, you don't need to do the [vocal] gymnastics because that song is about bareness.
The making of the album was therapeutic on a personal level. But it also holds significant meaning for him as it is a culmination of all the time, work, and energy he poured into mastering his craft. "It's a moment of completion and it's a dream realised. I've spent a lot of time preparing for this and as a kid I dreamt about this moment," stated Mavuso. "This piece of work speaks to that dream and its fulfilment".