BubblegumClub is proud to announce that today, South African multidisciplinary artist Muzi's fifth studio album uMUZI is officially released through Fool's Gold. This autobiographical collection explores Muzi's personal universe and the journey that shaped it. The artist's musical odyssey began amidst the rolling hills and coastal plains of Empangeni, a township just 140 kilometres north of Durban. Having travelled the world, uMUZI brings the "Zulu Skywalker" back to Earth, where his memories dwell.
While his previous album, INTERBLAKTIC (2021), focused on his artistic path, uMUZI is an origin story, chronicling the pivotal moments that have moulded Muzi into the artist he is today. The tracks take us through his late parents' first date in eMtunzini, his earliest crush in Queen, a reflection of his period of homelessness in Problems, and the complex relationship he has with his father in Timer.
Notably, uMUZI includes a remarkable collaboration with Coldplay's Chris Martin, who sings in Muzi's native Zulu on the track Queen. The album also features appearances by British rapper The Last Skeptik on Milk & Honey and the legendary 72-year-old South African guitarist Madala Kunene on A Letter To Zeno.
The same year he released INTERBLAKTIC, Muzi continued his partnership with Vans and starred in the global Off the Wall campaign as the sole African artist. In 2022, Muzi signed with A-Trak's Fool's Gold record label and performed on the main stage at Dubai's premier music festival.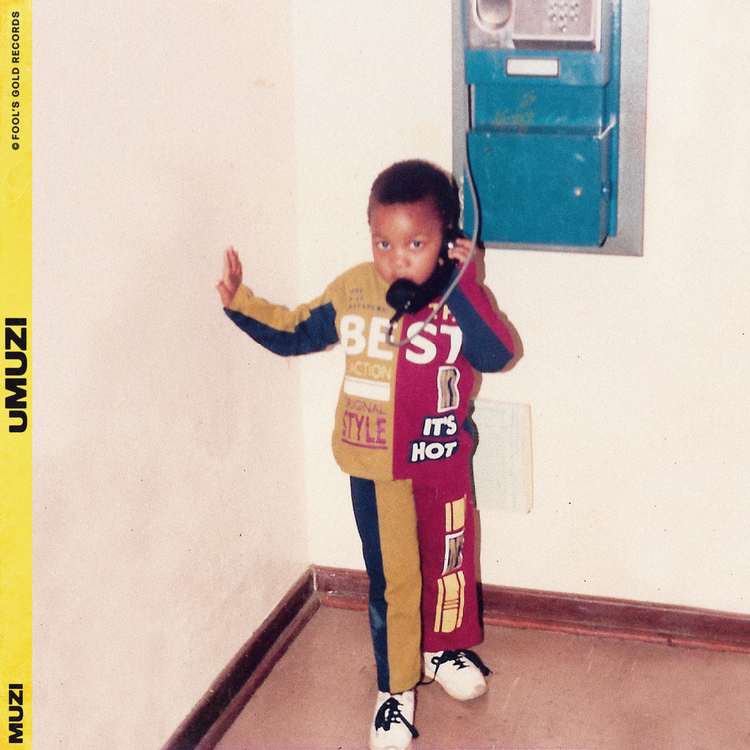 In South Africa, Muzi headlines major events like Rocking the Daisies and Black Coffee's Music is King Festival. He performs at music festivals across Europe and the United States, including Afropunk, Womad, Bestival and Lightning in a Bottle (USA). He's even headlined a Vice party at Berlin's Monarch Club, which had to turn away over 500 attendees due to reaching full capacity.
Following his performance at Afropunk Paris, Muzi earned special praise on social media from Coldplay's Chris Martin, who watched from the side-stage and called Muzi a "genius." This led to a collaborative remix of Coldplay's single Orphans (2019) and Muzi's release of Sondela Forever, which featured Chris Martin on piano.
But among all of these stellar achievements, what remains constant is Muzi's consistent dedication of his musical outputs to his family, as evident in his MAMA EP (2020), a heartfelt tribute to his late mother, and his album ZENO (2019), which was a touching ode to his daughter and received significant global critical acclaim.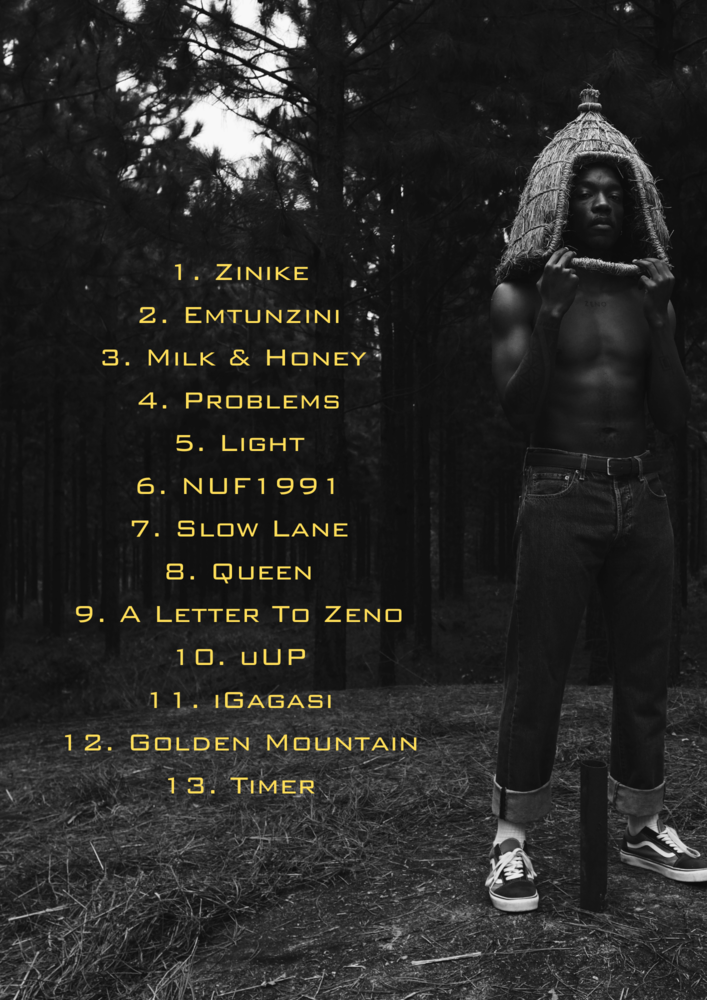 This latest project is created as the musical backdrop to his family's Toyota Cressida. uMUZI fuses the melodies he heard during the car rides of his youth. These very tunes would later influence his artistic journey, marked by a deep yearning to embark on just one more family road trip.
With uMUZI, the musician bravely explores the complexity of his relationship with his late father and his own journey through fatherhood. The musician shares, "My 5-year-old daughter, Zeno, and I started doing a lot of road trips together. It became important to me for her to see our beautiful land and countryside. To meet its people and know the beauty of home. … Over time this led me to an idea: What if I had a road trip with my parents now? What would that look like? What would that sound like? What would I tell them about my life now as an adult, as a dad?" 
Muzi's distinct musical journey is marked by his deep appreciation for unconventional genres. While honouring his Afrohouse roots, uMUZI infuses a diverse range of sub-genres that have significantly shaped Muzi's musical landscape. Drawing inspiration from iconic artists like the 'Queen of African Pop,' Brenda Fassie, as well as acts like Daft Punk and Faithless, this exploration reflects Muzi's early influences and the musical heritage passed down by his father.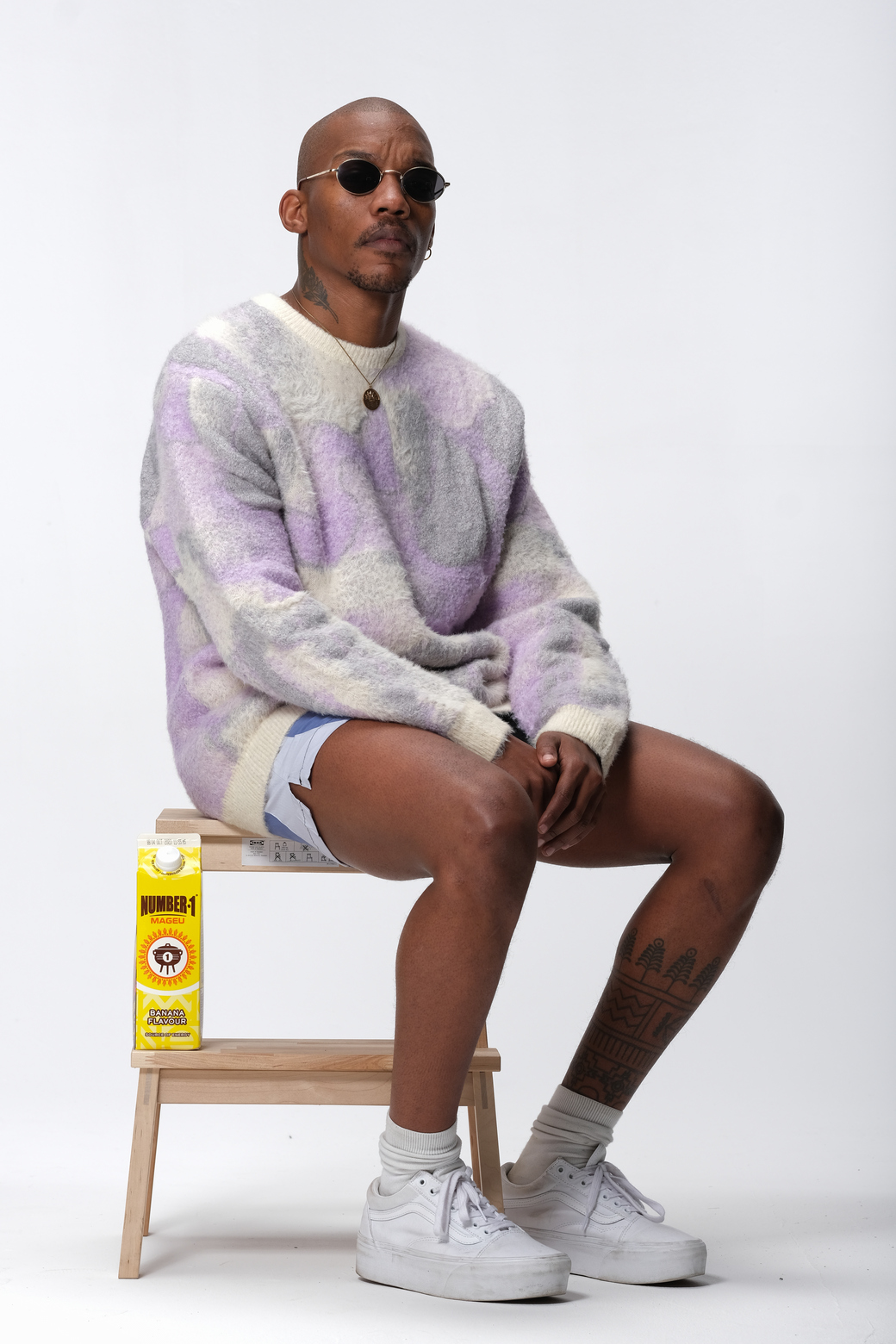 Infused with a sense of nostalgia, both in musical style and emotional depth, the album resonates with a warm, vintage quality. This ambience is also a result of Muzi's recent venture into analogue synthesisers and drum machines, representing a new chapter in his creative journey. Muzi merges urban and electronic elements with South African genres like Maskandi, Kwaito, Iscathamiya and 80s and 90s Bubblegum Pop.
Even in the midst of the global rise of Afrobeats and Amapiano music, Muzi remains steadfast on his unique path with uMUZI, driven by his boundary-pushing approach to music. The album's accompanying documentary titled Muzi: The Unbreakable Journey traces Muzi's transformation from a medical school dropout and a skater facing homelessness to a versatile artist and fashion trendsetter.
Muzi clearly has a knack for weaving profound personal experiences into his music. His authenticity is unmistakable, and it captivates listeners with meaningful narratives that are presented through his insightful lyrics. He is an exceptional storyteller and his latest album is the perfect platform for introspection and personal growth. It skillfully draws inspiration from his past to look forward to a future filled with unfathomable potential.