"From mid-1980s-style Afro Pop culture to rave-ready tunes, Ghana's new sound makers are making waves and changing how the world looks at the country's music."
African music is on the upswing, or rather, its influence and prominence are finally getting the global and public recognition it's been long due. From high-profile collaborations to global chart-topping tunes, a new era for African music is undoubtedly underway.
This cultural shift is particularly evident in Ghana – one of the world's most prolific hotbeds of African culture and creativity. With a plethora of traditional percussion instruments, music has historically always been a unifying force for Ghanaians; think festive songs, heroic verses, love ballads for courtships and communal songs sung by the fireside — interludes of oral histories.
In recent years the country – as with many other African countries – has seen a rise in how young musicians experiment with different sounds and themes. At the same time, progenitors E.T. Mensah, the Osibisa bandmates, Ebo Taylor, and the likes remain the faces of Ghana's traditional music scene. There is a new crop of young artists bringing fresh energy, perspectives, stories and melodies to Ghana's national sonic genealogies.
The "storytelling" style that made stars like Nana Ampadu famous doesn't seem to be disappearing anytime soon; instead, it is fast evolving — resulting in a fresh wave of melodies that riffs on traditional sounds, keeping "the message" established by previous generations, and central to these new soundscapes. It is everything Afropop, Afrobeats, fresh takes on soul music and much more.
Below, we meet the next-gen Ghanian musicians making these exciting neo-African sounds and shaping the future of Ghana's music industry.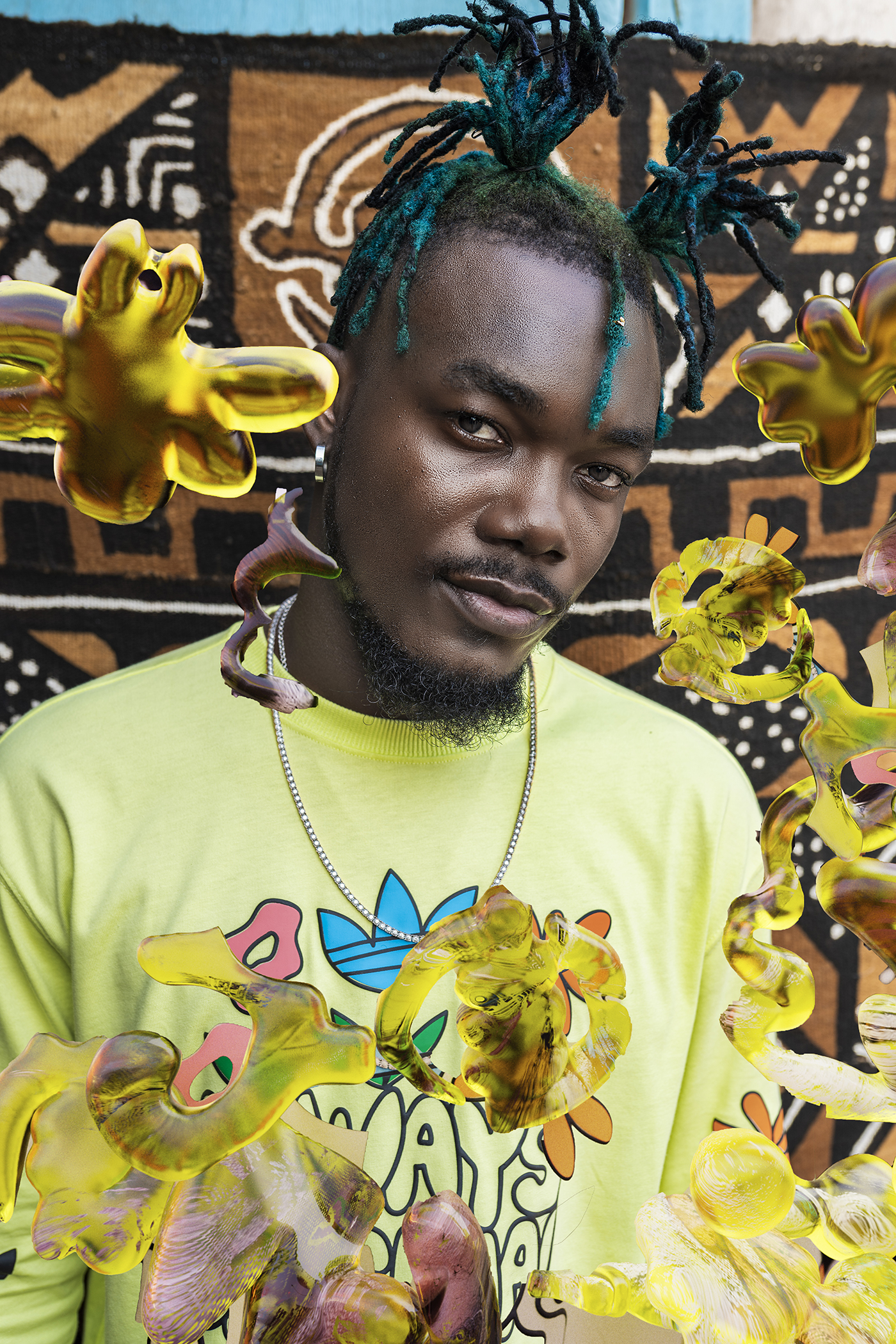 "I am happy that I am here because I have always wanted to be in a position where I can give people my melodies and heal them with them," Camidoh tells us. The Ghanaian, Afropop and RnB singer — born Raphael Kofi Attachie – seemingly popped out of nowhere, earlier in 2019 when he released his debut single 'For My Lover'. Still, Camidoh confesses, he has been putting in the work for as long as he can remember.
"My earliest musical memory is when I first heard Akon's – 'Lonely'. I loved it so much that I went home and tried to create something similar and ended up writing a song called 'All For You'. The song replicated 'Lonely' as I mimicked Akon's voice and the song's melody", he recounts.
Inspired heavily by the mellow style of Akon, it is not surprising that Camidoh has come to be known for his vocals that are as smooth as a cello's spellbinding prelude. Following his stunning, self-produced single that garnered the attention of music lovers, Camidoh went on to release celebrated songs featuring the likes of Eugy and P Montana.
His latest dubbed 'Sugarcane' is already making waves across borders, further etching his name in the books as one of Ghana's freshest talents. With over 10 million views on YouTube and plays across diverse streaming platforms, Camidoh is fast becoming one of the new faces of Ghanaian music here at home and worldwide.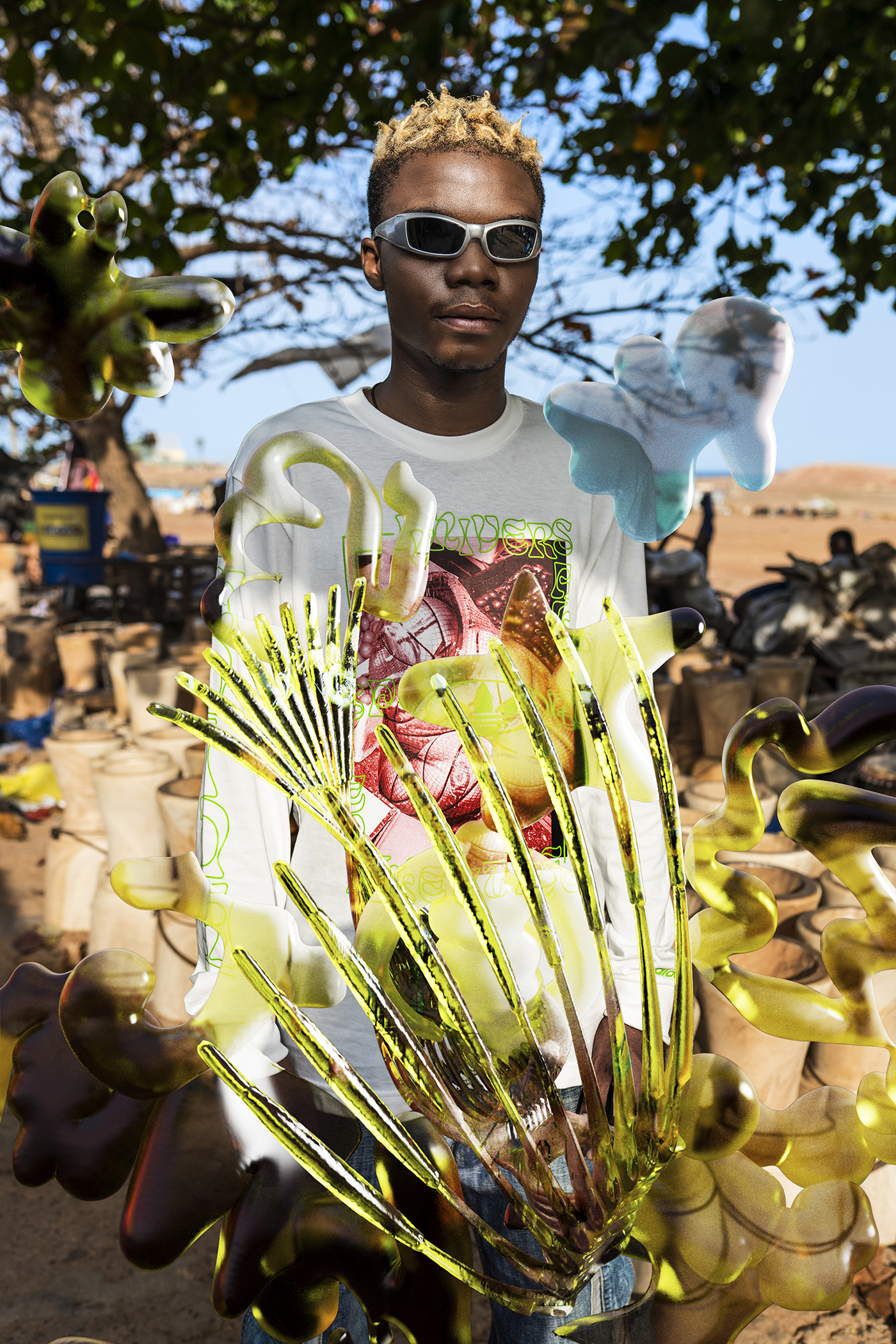 All brothers fight
That's what we do
But when trouble strikes
I'll fight for you
Sings Chris Adjei on his 'Brothers Fight' song — a tune brimming with emotions and vocals silkier than straight bone weaves. The alté and pop singer has been called many things, but "Ghana's answer to Shawn Mendes" is by far the best.
At 24 years, Chris is a breath of fresh air in a world where African music is often conflated into the distinct category of Afrobeats. Pointing to artists like Justin Bieber, Frank Ocean, Zayn and Shawn Mendes as some of his early inspirations, Chris edged his way onto the Ghanaian music radar last year with his dynamic single 'Brothers Fight'.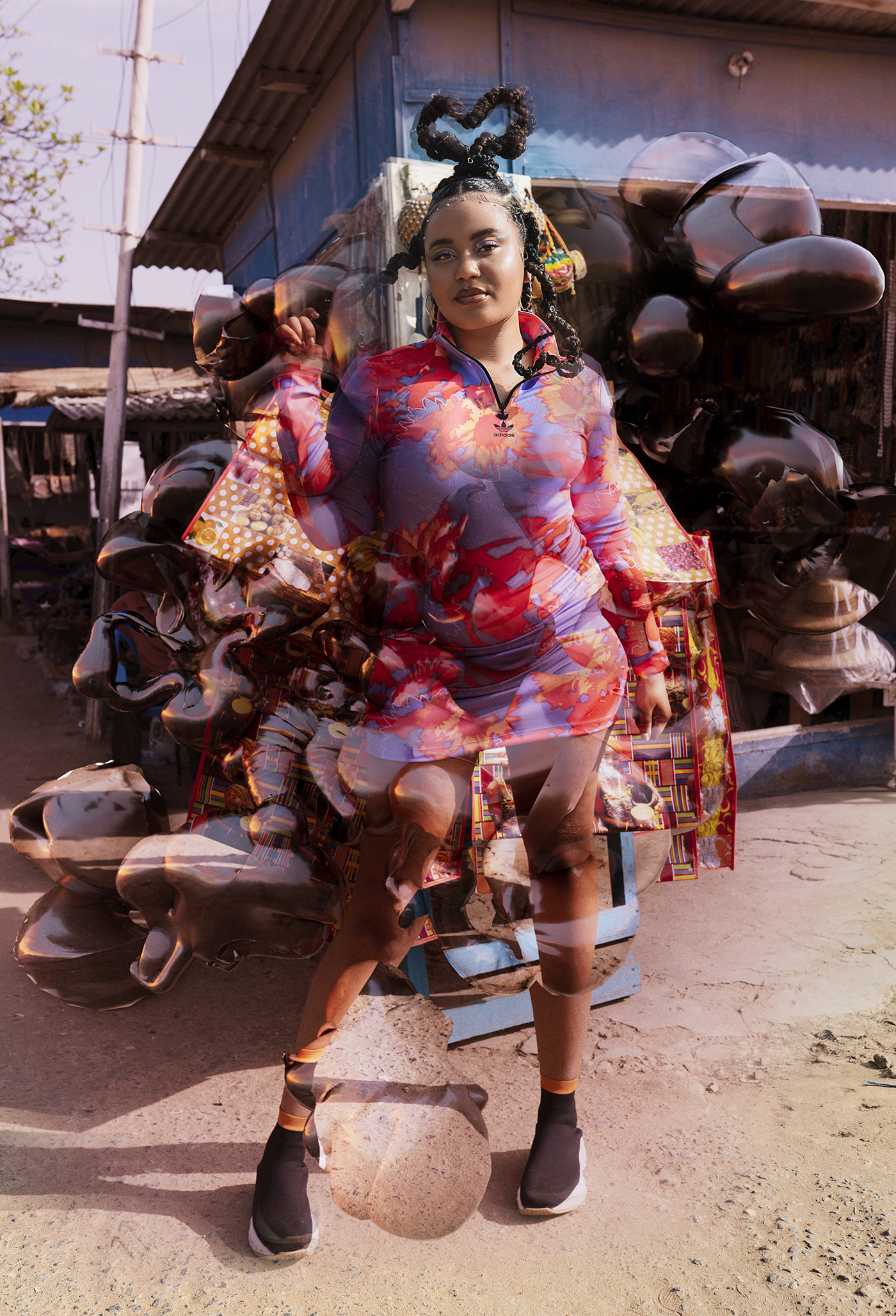 On stage and record, Ghanaian-American musician Moliy – born Molly Ama Montgomery – has a vibe. If you listen carefully to her songs, you can trace a gamut of influences from Hip Hop, Afro Pop and  RnB down to the urban sounds of the 90s.
This "genre-mashup" style of music could perhaps only be made by this singer-songwriter, who grew up shifting between Accra and the US, singing karaoke with friends and close relatives to help develop her unique voice. This unique voice came to play in a stellar performance on Amaare's Billboard chart-topping track 'Sad Girlz Luv Money' — which introduced her to the world.
For Moliy, the music goes beyond sounds, it is a tool for inspiring and effecting change, especially among women. Her debut EP, Wondergirl, perfectly embodies in 6 tracks, Moliy's ethos of empowerment – further lending credence to her musical prowess as a young Ghanaian artist. "Wondergirl is about women empowerment and going through the motions of love and growth," she mentions.
As one of Ghana's best new artists, Moliy's main goal is to distinguish herself from other femme vocalists in the music industry, which remains skewed heavily toward male artists.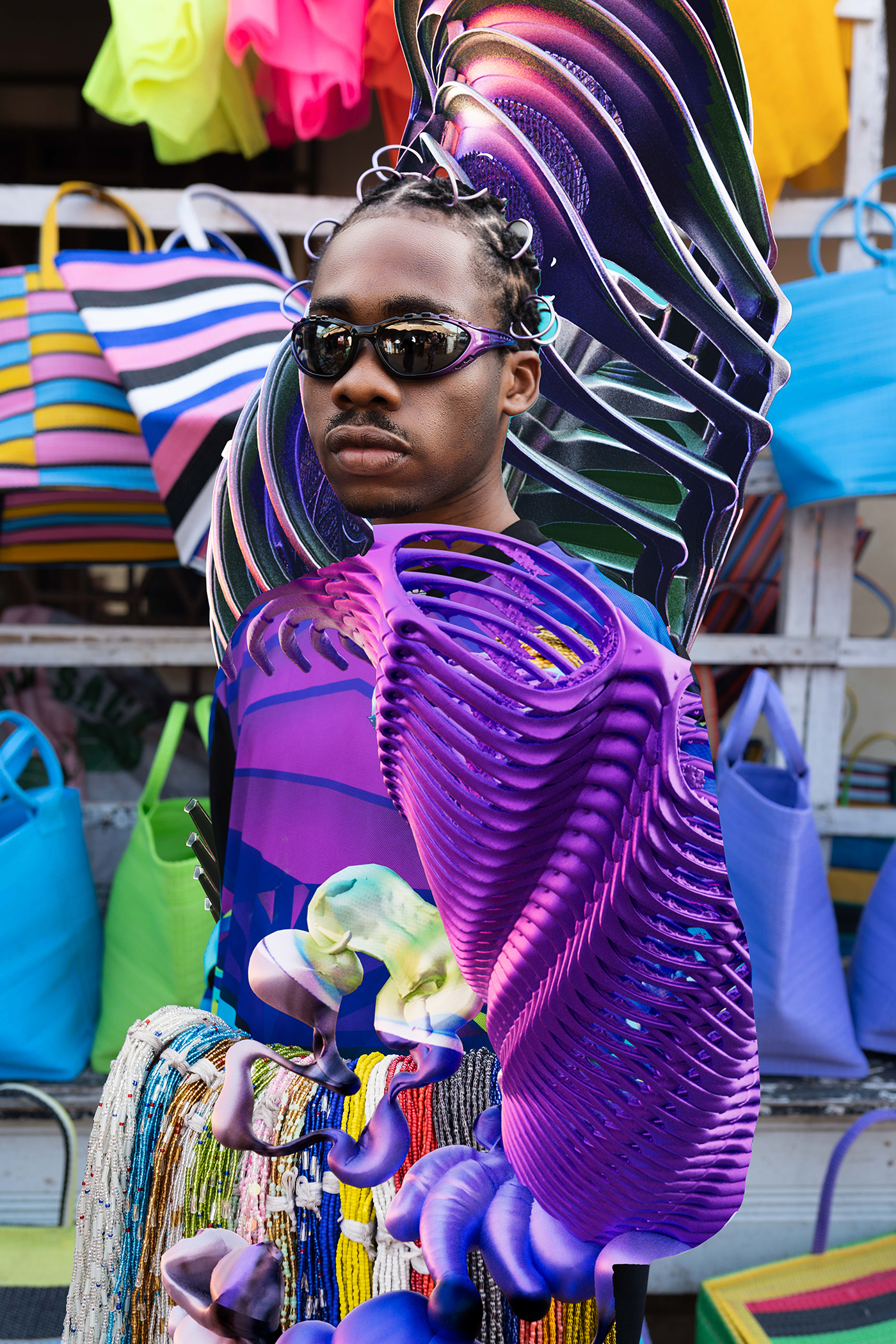 Nicholas Edem Coffie was born in Ema, one of Ghana's nexus for musical talents. The 23-year-old singer, songwriter and record producer, grew up with an extensive taste in music and sounds — from Kiki Gyan, Richard Bona, Osibisa and Fela — an interest he shared with his father, a collector of music records.
First learning the guitar when his family moved to Uganda, Yung Demz explored his love for music through music production back in high school, drawing inspiration from the likes of Metro Boomin, Killbeatz and Ryan Leslie.
Today Young Demz's music lies somewhere between Afro-fusion, pop, and hip hop. "I can't put a pin on my sound now. But in general, I would say the music I make lies between Afro-fusion, pop, and hip hop." he shares.
The record producer turned musician makes his music look and sound effortless, making new melodies or tweaking drum patterns for his latest hit tunes.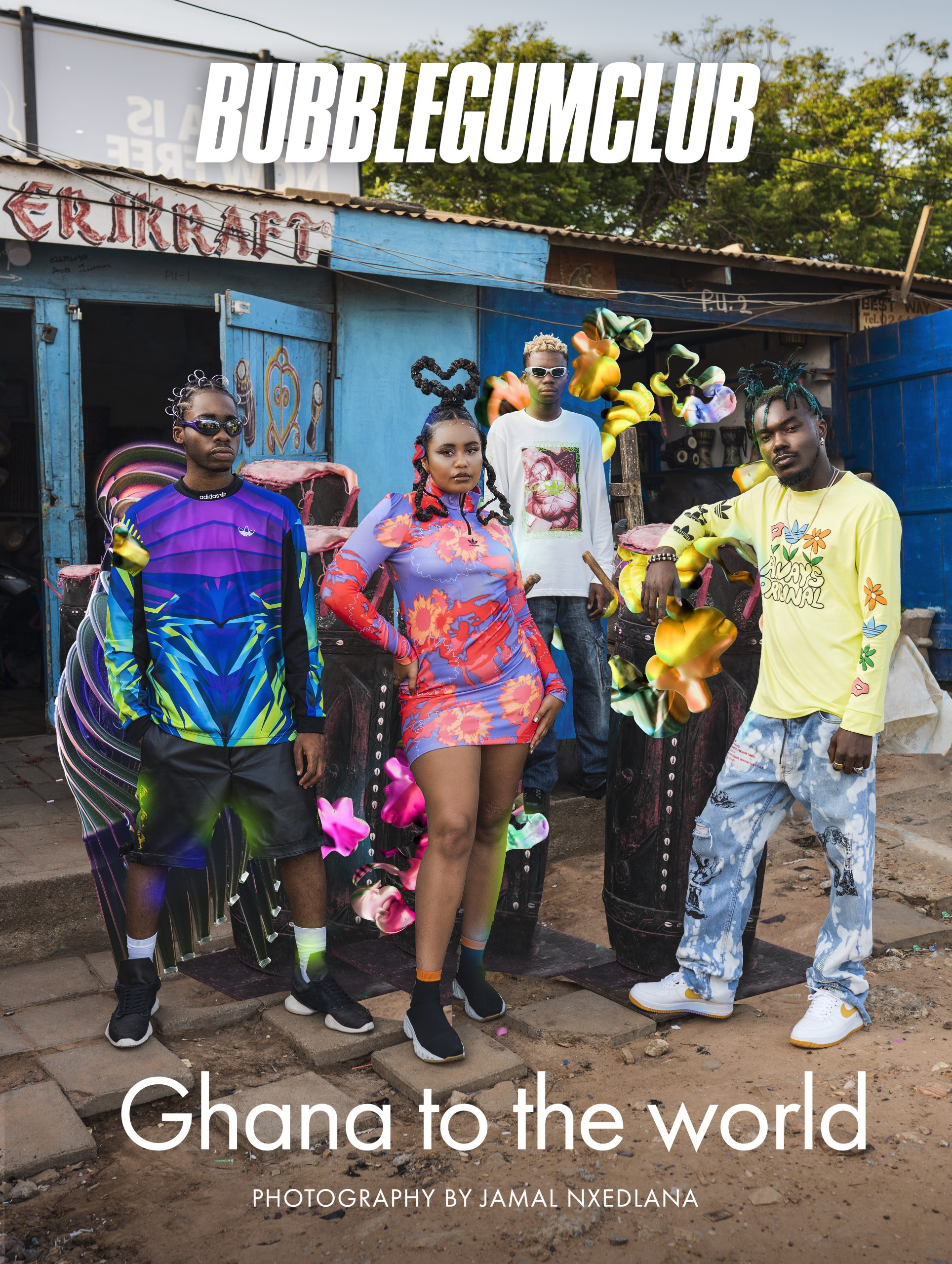 CREDITS:
Photography by: Jamal Nxedlana
Written by: Ekow Barnes
Produced by: Ekow Barnes with WB Group
CGI by: Lex Trickett
Creative Assistants : Albert Donkor and Andy Dzikunu
Styled by: Emmanuel Affedzie
Hair by: Asia Clarke
Makeup by: Judah ODEI
Special thanks: Allen Coleman, Moipone Tlale and LUUKNOW™