The Ghanaian music prodigy on his musical foundations, the joys of being a young artist and his new song 'Kweku the Traveler'.
Black Sherif broke one rule when he was just around 17 years old. He fell in love with music.
Born Mohammed Ismail Sherif; Black Sherif — who is also often called Blacko by his fans — stopped dancing to venture into a music career due to his love for melodies.
Ghana has birthed some of the most refreshing and distinctive sounds across diverse genres from Highlife, Afrobeats and most recently, Asakaa, the Ghanaian iteration of drill music.
However, beyond these genres, Ghana remains home to a cluster of the youngest and most exciting African music talents whose sounds are transcending regional borders. The latest being Black Sherif.
When Black Sherif first started writing music back in secondary school, he had a hunch it was what he needed to do for the rest of his life.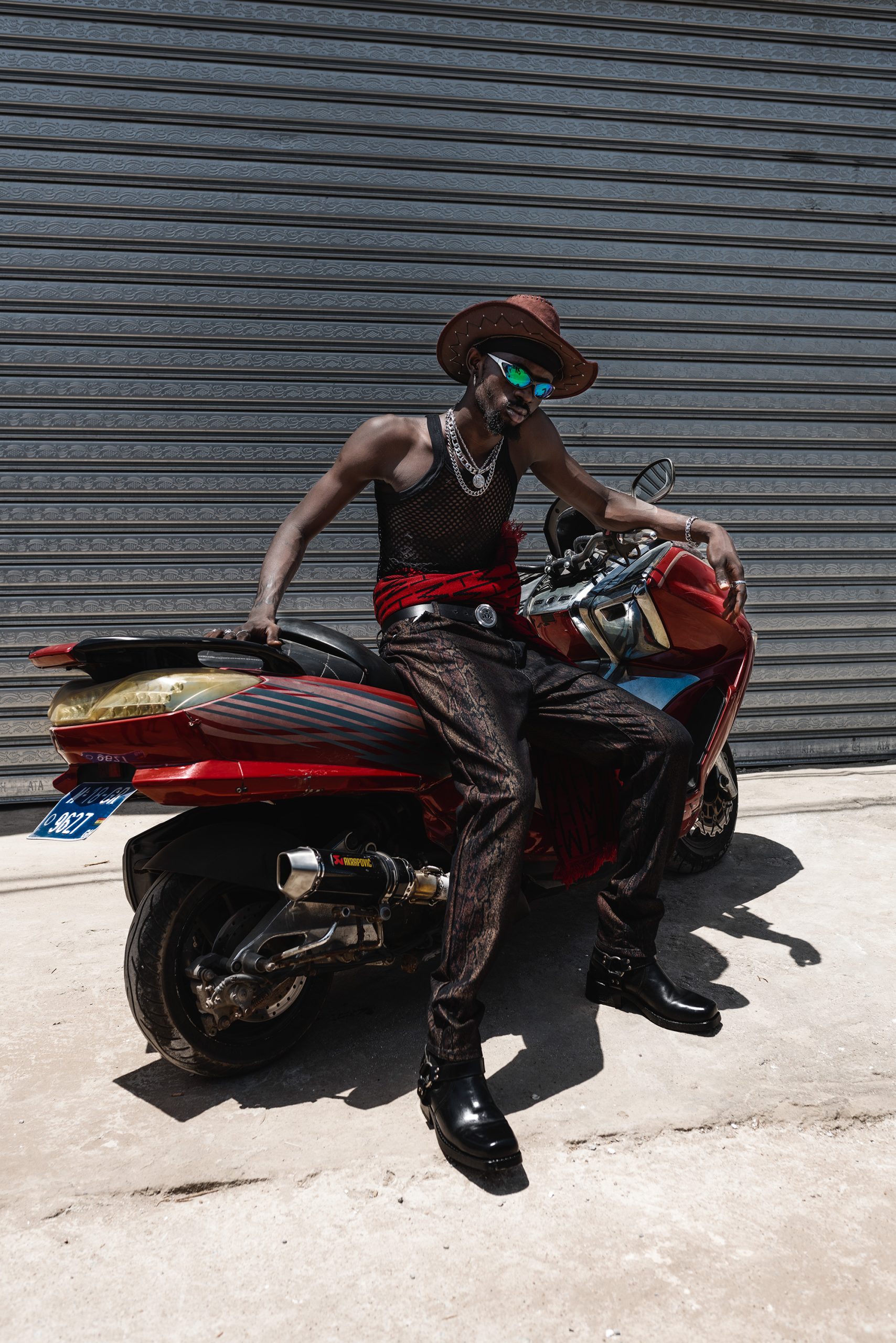 "The moment I started writing music, I felt that I would be able to achieve great feats within the music sphere if I decided to put my mind to it and push hard — honestly, I have never looked back since then," he recounts.
This firm conviction of greatness even inspired the musician when he was choosing his stage name. "I was playing around with a few ideas while thinking of a showbiz name which best represents my identity, sound and journey. I chose Black Sherif— Black is an epitome of my race and Sherif is my given birth name."
Now 20 years old, Black Sherif's melodious scribblings are a testament to this determination and passion. His songs remain a product of his feelings, personal experiences, and the desire to make relatable music. he explains:
My music and craft, in general, are about my life and things that are related to me — a trying youth and a young Black African. I believe anything that affects me also somehow affects many trying African youths striving to make it, and I want to be the voice of my people. To uplift and give them hope through my songs.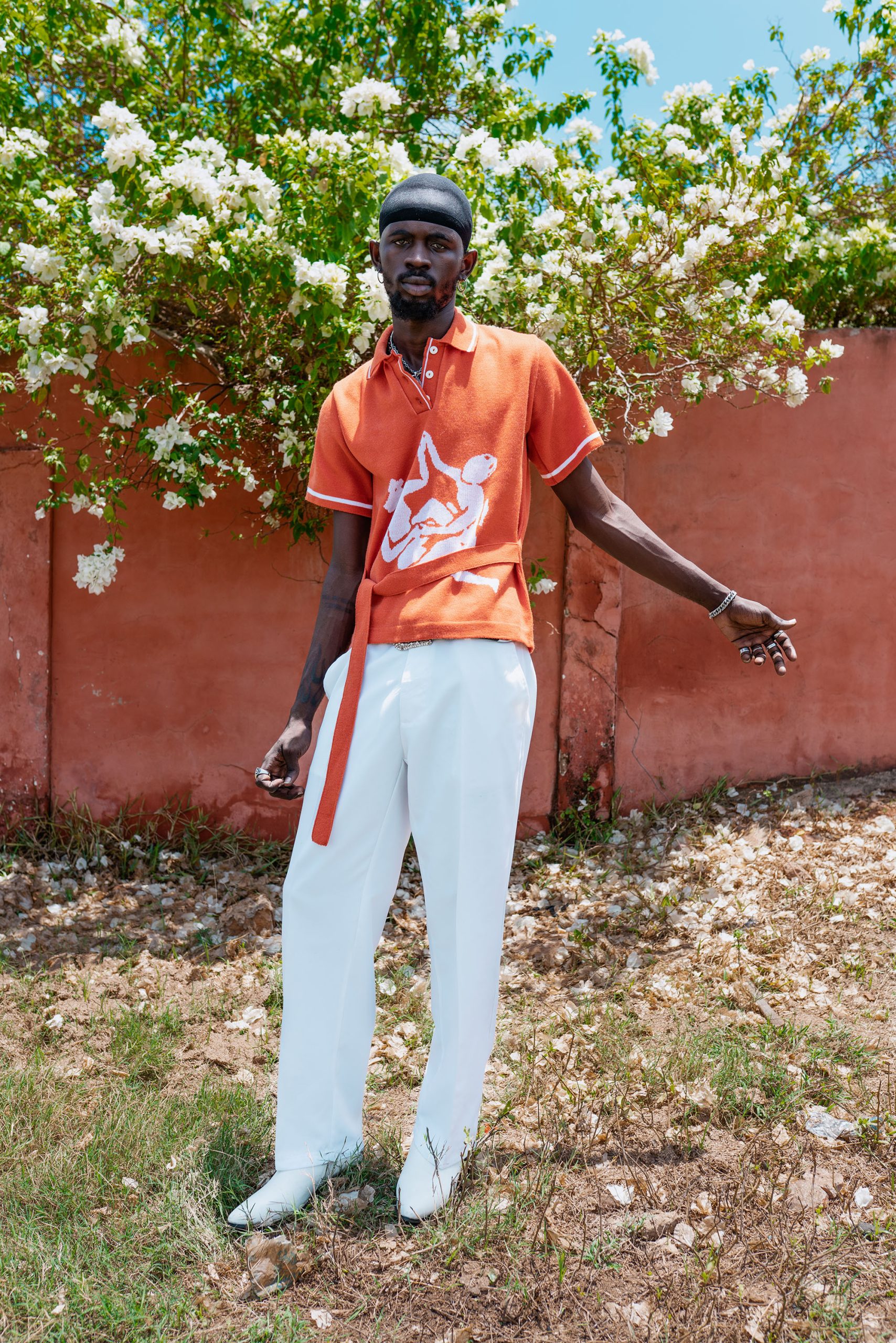 Though Black Sherif started penning many songs right from Senior High School, they did not catch much attention then. His career kicked off with a debut confessional dubbed 'Money' in 2020.
This inaugural release sheds light on living on the streets and hustling to survive. It was his following single 'First Sermon', which he says was a freestyle, that really piqued the world's interest.
Inspired by the people's newfound interest in his music, Black Sherif wrote 'Second Sermon', a sequel to his 'First Sermon' track. With 'Second Sermon', he opened another window into his life and journey as a young boy in Accra, constantly referencing his famous alias, 'Kweku Frimpong'.
He sings of divine guidance from his deceased cousin — a prayer which he gets answered after Burna Boy reached out to him for a remix of the 'Second Sermon'.
After finding success and faithful acolytes with his First and Second sermon tracks, Black Sherif continued his journey on the path to stardom with his 'Kweku the Traveler' song, a song that has become an anthem for his crowd.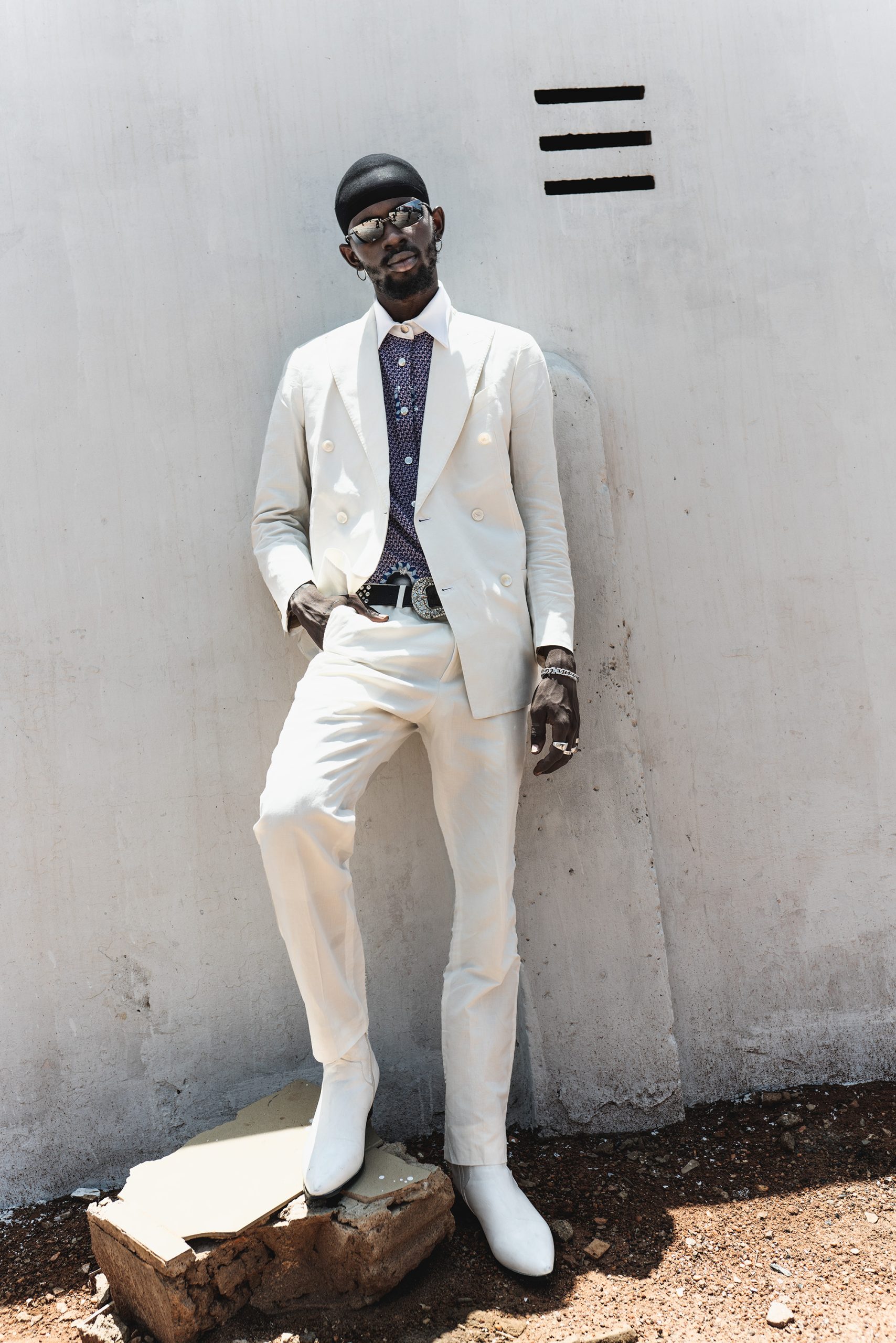 Here, he sings of making mistakes, owning up to them and pushing towards the mark regardless. He adds:
'Kwaku the Traveler', KTT as I mostly put it, is an exposition of my everyday life, transgressions, lessons, the pain and experiences of those around me. The song was made to motivate everyone, including myself,  to never stop chasing your dreams regardless of the stumbling blocks and daily hurdles we are burdened with as we climb up the stairs of everyday life and live it.
Though his songs continue to riff on sad and mushy tunes most times, Black Sherif — the self-acclaimed leader of the Sad Boyz movement — firmly believes that they are instead meant to "ginger you to get off your seats and hustle." For him, sadness has many dimensions and meanings.
While Black Sherif's sound is hard to define, you just know it once you listen. Sometimes it is a mix of hip hop and highlife. It is also a mix of grimy melodies, with a side of drill music's hard baseline and edgy, rhythmic speech.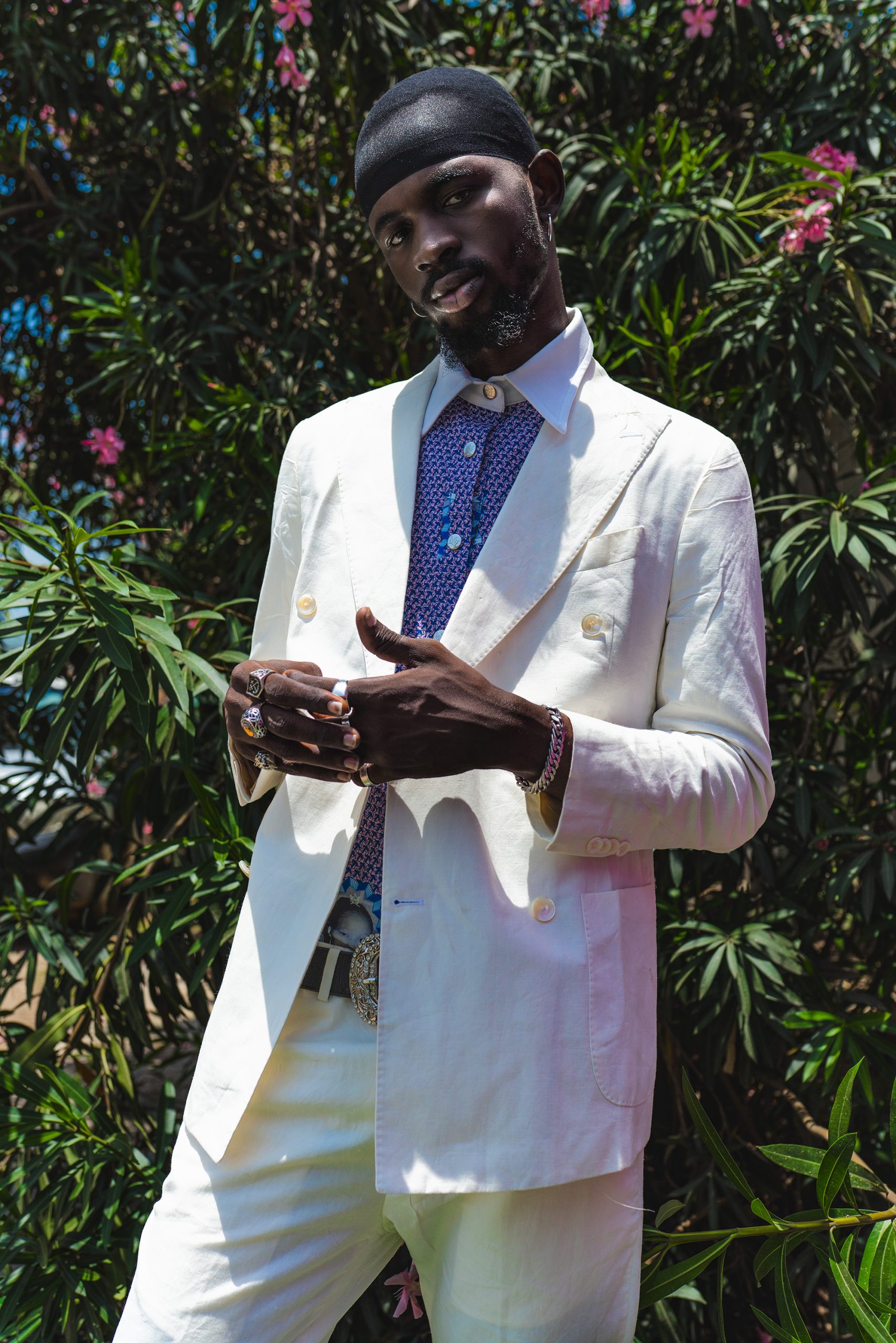 No matter the genre he is hopping on, Black Sheriff's distinct voice and frank, straight-to-the-point lyrics — often a mix of English and Ghana's Twi language — always shines through.
When asked what makes this sound worth listening to, he cites his love for authentic storytelling and the desire to inspire other young people:
I am real, I talk about life stories, and I just want to inspire the youth, and I believe that's the part my people tap into. My listeners have an identity which is universal to each person. I want to see my people make it out of the hood.
It's two and a half weeks after Black Sherif's performance at this year's Homecoming festival in Lagos, Nigeria and he admits he's still in a daze. He recognises this as an answer to his prayers, but he also sees it as another opportunity to inspire other people. He states:
It's a blessing! I wake up every day and pray to Allah for this glory. It signifies that your dreams are valid no matter where you are from. Never cease to share your story, art or anything you are good at; everything is possible. Be bold and never stop believing while you work hard at it.
Like other Gen Z music stars, Black Sheriff gives credit to social media for helping him reach new audiences. "Social media has been a huge catalyst in sharing my craft with the world. I noticed posting freestyles on microblogging sites such as Twitter, Facebook and Instagram. My day ones can testify to this amazing experience on social media."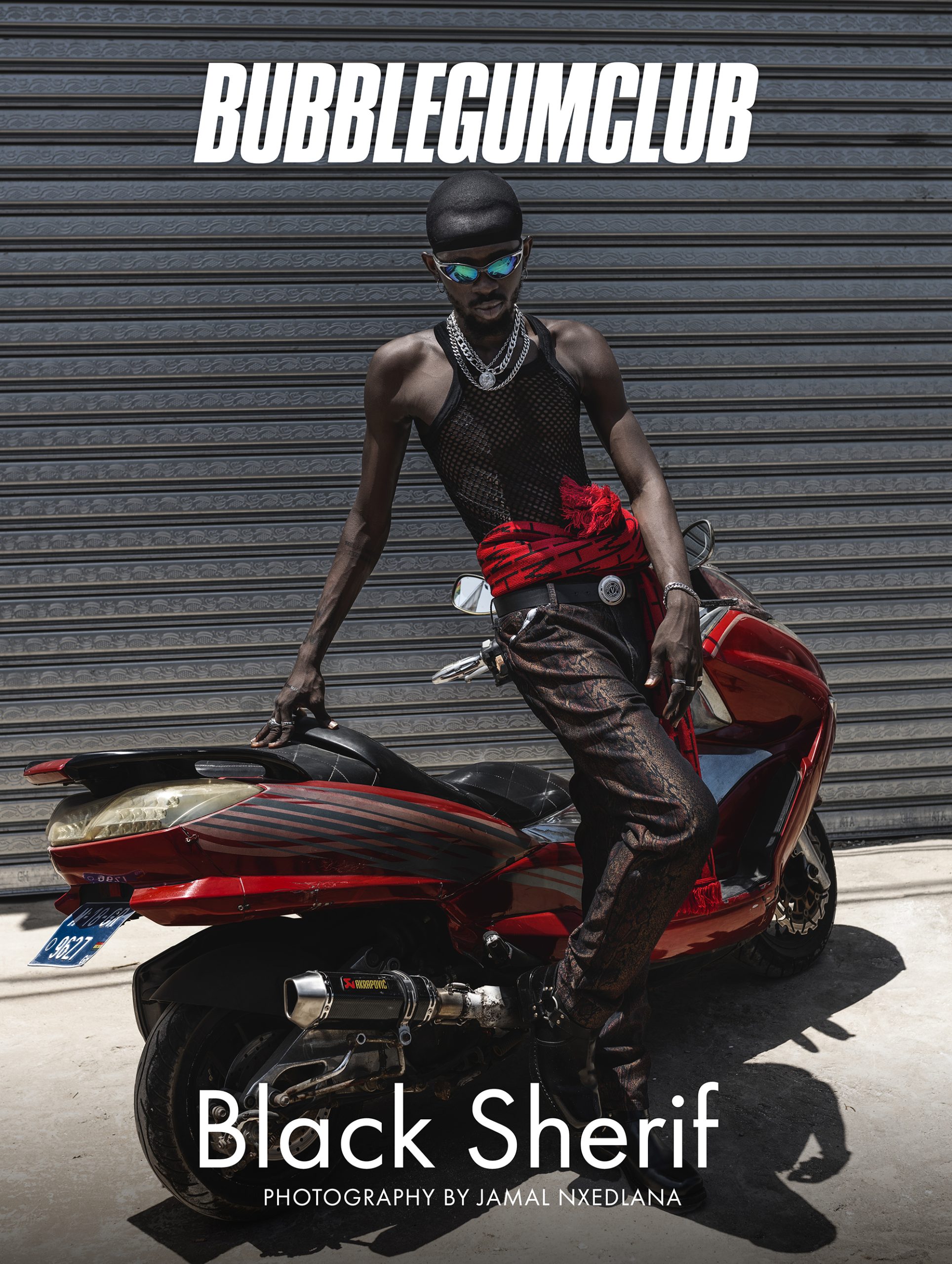 While he is still growing his fanbase, Black Sheriff is ready to make a more global impact through social media. "It's still a major lifeline in reaching my fans, music lovers and various audiences across the globe," he continues.
Albeit amassing a vast and international fanbase, Black Sherif still feels confident writing songs with the same abandon he always had, before his leap into the spotlight. To him, there are still a lot of pieces to write, but he is still very calm. He is ready to enjoy the perks of having room to grow as a young artist.
"I feel no pressure because I believe Allah has a lot in store for me, and I am just getting started. There are a lot of projects on the way. Stick with me." With Black Sherif's year already starting on a good note, with so much beauty and cadence, he is looking ahead and working towards charting a course forward. His eyes are warm and filled with excitement as he imagines what's next.
"My goals for 2022 are a lot — I can't even list them," he admits with a smile. 
Anytime I set goals, I end up overachieving those set targets, which is a good sign, but I have decided to put in a lot more effort into working hard to make more music and channeling my energy right in making smart decisions. For now, the ascendant young star, Black Sherif, continues to sing — sharing his life with his world and inspiring them to be their authentic selves.
CREDITS:
Photography by: Jamal Nxedlana
Written by: Ekow Barnes
Produced by: Ekow Barnes with WB Group
Creative Assistants : Albert Donkor and Andy Dzikunu
Styled by: Emmanuel Affedzie
Special thanks: Moipone Tlale and Allen Coleman