In the last couple of years, it has become increasingly apparent that within the constant flux we observe — often unconsciously — within the music sphere that the landscape of Rap music has shifted, if only slightly. The Trap era may still be cruising along, however, it would be shortsighted not to mention the astronomical rise in popularity of Drill. Popularised in Chicago through the likes of Chief Keef, Drill has gone on somewhat of a world tour, often superseding other sub-genres of Rap to become the undisputed sound of the streets.
It's brash, confronting and unrelenting in the violence often portrayed through its lyricism, and frankly, it's a genre I have been utterly engrossed in and obsessed with since 2019. It's what I listen to when I'm driving, what I rap to in the shower and the pick me up I need when I'm having an off day. However, there's always been something — particularly with UK Drill — that's just captured my attention and never let it go. Maybe it's those signature 808 patterns of M1onTheBeat, or the way UK Drill heavy hitters like Loski, Digga D, or PS Hitsquad can often weave beautiful poetic lyricisms from tales and experiences riddled with violence.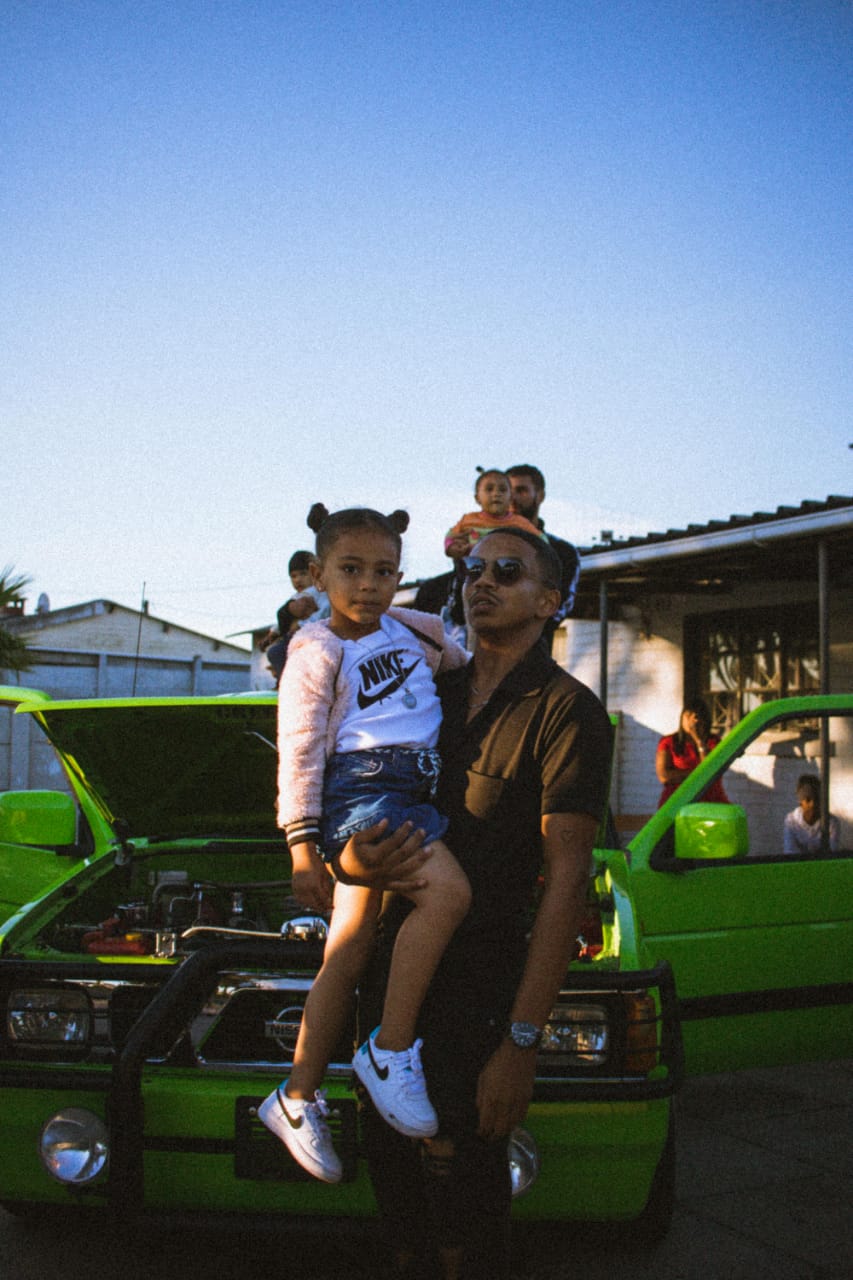 Given my absolute obsession with the sound and genre, I often wondered if Drill would ever migrate over and find success in SA in a similar vein to how the sound has become localised in the UK, France, Albania, Australia and Ghana. Many of my conversations with colleagues, peers, DJ's and producers would centre around what South African Drill would even sound like. Would we fall into what I consider the biggest pitfall of the South African Trap scene, where artists have struggled to stand out from the pack predominantly because every track is so overtly inspired by the signature sounds of US superstars like Travis Scott, Young Thug, Playboi Carti etc.? Fortunately, I was recently met with the unexpected pleasure of receiving a clip from a South African drill song. To my surprise, there was no attempt at fabricating some UK or US accent; here was a Drill song getting absolutely bodied, and the rapper was spitting in AfriKaaps.
I quickly jumped onto Youtube to watch the full video — and by the time I had somewhat come back to my senses — I had probably listened to the song at least ten times on repeat and practically decided then and there that I simply had to write about it. The song in question is "Ghetto Wave" by Athlone based rapper and producer Matt Levai, and with formalities out of the way, I can happily report that this is the most excited I have been about a single by a South African artist in years perhaps. Maybe, there is an element of hyperbole involved, or I have just become really fed up with delivering the same critique about "autotune crooning akin to Travis Scott" whenever I'd review a South African Rap project, because what makes "Ghetto Wave" and Levai's approach to Drill so important and pertinent, lies in the fact that he has wholly localised the sound with his single. 
For me, it started in June 2020. I had met this girl from London, and we ended up spending loads of time together. She would stiek uit when I'm in the studio, we would smoke some joints, vibe, and she would stick around while I record 'n paar songs. We would talk about Hip Hop from where she was and Hip Hop here in SA and just the Hip Hop culture in general, and this made me look a bit deeper into the Drill scene. By the time Pop Smoke hit his peak, I was well in tune with Drill artists from both the US and UK, and this is where I started to learn a lot about Drill music.
Fast forward a few months, Drill is beginning to go global. I see everybody in almost every country adopting the sound and making it their own, so I tell the brasse, 'now I wanna see what the artists in SA are going to do…' The Grimey sound was the perfect tone to express myself. It made me tap into my Afrikaans roots, our Cape Slang. I started looking around me, here in Kaapstad, in the Cape Flats, and I felt inspiration like never before. While everyone was trying to sound like the Drill artist from the US and UK, I said, 'Woi, masekines, die is os se tyd nou.'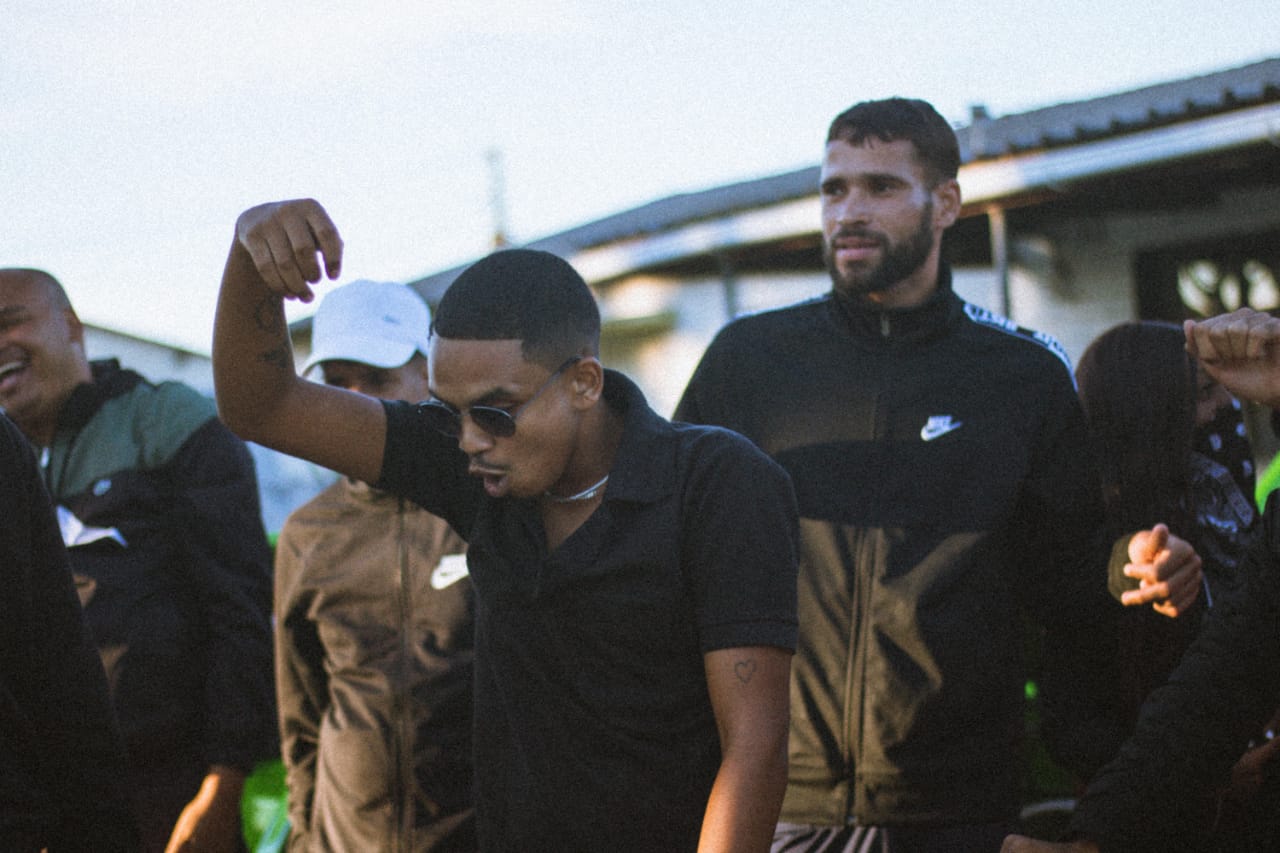 Although Levai wasn't the first to adopt the drill sound, his music's sincerity set him apart. As Levai himself mentions, "I want to encourage everyone trying Drill to be original. To be authentic. Praat jou taal. Rep jou plek. Trying to adopt a UK accent would only make you sound like one of the worst UK Drill Artists because it's not your own accent." I think the awkward nature in which, Drake for example, has at times adopted a UK twang illustrates this perfectly; just take a mere illustrative listen to his verse compared to Headie One's verse on their collaborative "Only You Freestyle".
Yes, music does and should travel, however, a sincerity of expression that points towards its new geopolitical and cultural context is often where the magic of creative ingenuity flourishes from. Already a neighbourhood hero and arguably the Godfather of South African Drill, Levai shows no signs of slowing down. Instead, he's focussed on elevating not only SA Drill but others around him who want to pursue the sound. Let's just say, having already heard his upcoming release "Hiya Kwedini", which features Fabreze and Kidd Burban — in this gnarly crossover of AfriKaaps, Xhosa and English — the South African Drill scene could blow up before you know it.