Starting a record label is an ambitious task to say the least. Even more so in 2020 when independent artists have direct access to their fans and when major labels still control a lot of the airwaves and literally own stakes in streaming platforms such as Spotify. Countless labels have started up over the years from the infamous Factory Records and Sub-Pop, to local imprints you've  probably never even heard of, but that have played a crucial part in getting certain music to your ears. While being independent is easier than ever, a record label can still be crucial in offering artists that extra support they need, and not to mention that a well-curated label can become a hub for finding a particular type of artist and/or sound. That being said, and taking into consideration the long-term success rate of some record labels, one could argue that these institutions are usually started as labours of love by genre connoisseurs and music nerds who just want to share good music with the world. 
One such connoisseur/nerd is British-South African DJ and journalist Adam Tiran. Adam is the founder of a new record label called outer south that calls both Johannesburg and London home. This cross-continental connection along with Adam's experience as Head of Operations at Africori– a company that focuses on digital distribution of music, among other services -gives him a decent foundation on which to build a record label. With both experience and pedigree under his belt which he is looking to use to get the sound of those artists he loves into your ears. According to Adam, "the first release is going to be from a Nigerian neosoul/afrobeat/downtempo artist," but he's just finalising the paperwork before sharing the full details.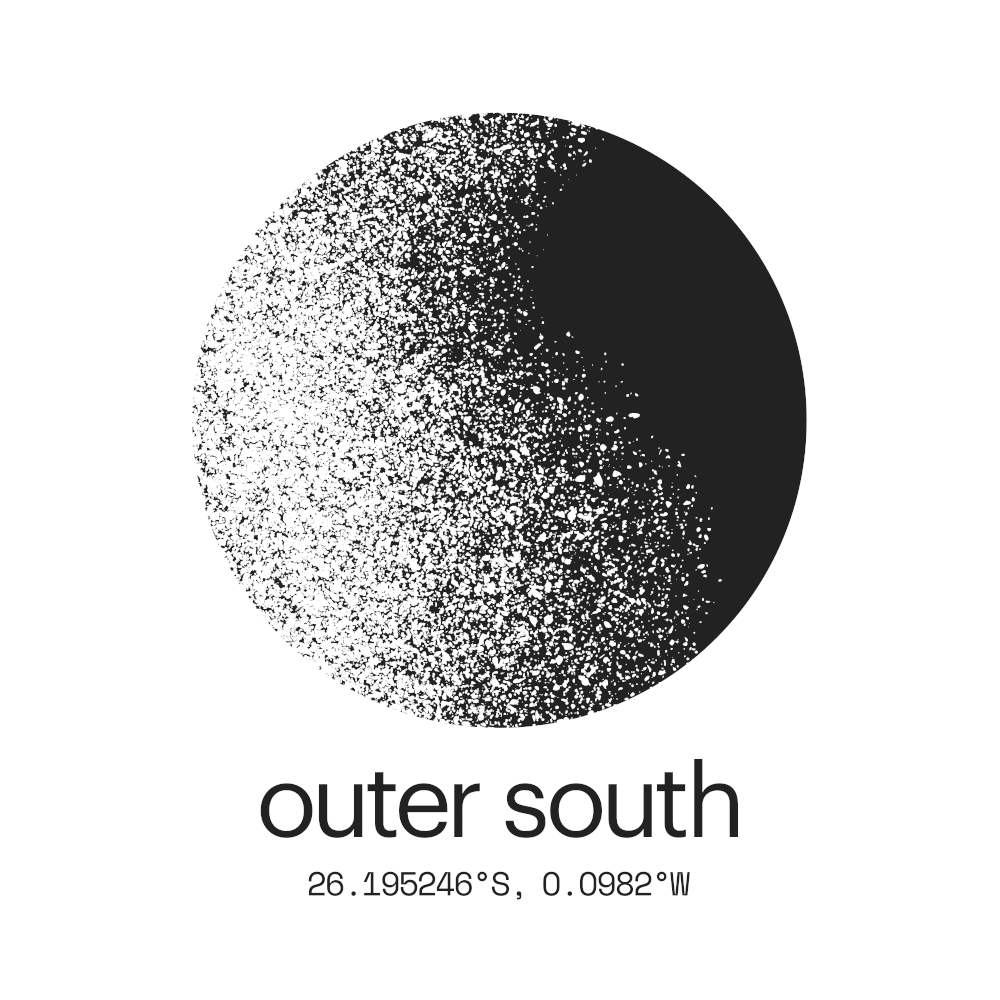 To give you a taste of his curatorial sensibilities;  Adam has put together a mix called transmission • one. It's the kind of mix one can put on for a Sunday afternoon study session or for that moment when you take someone home with you for a glass of wine… or two. Although it features everything from amapiano to boom bap to broken beat, it starts off with a feast of chilled out otherworldly vibes up until Fatima's "Take It All", which sees Roc Marciano coming through hard as ever over violins and double bass. Adam weaves together a rather soulful mix of songs from around the world- including Umlazi's own Robin Thirdfloor. I didn't know I needed to hear "Gibela" mixed with ltj Bukem's "Cosmic Interlude" until I did. 
Based off of this mix, Adam clearly has great taste and knows what he's doing when it comes it selecting music. The real question beckons, will this translate into a successful record label? Keep an eye on outer south and see for yourself.