While Burna Boy is undoubtedly one of the most well known — if not the most well known — featured and globally recognised Nigerian musicians, the African Giant artist is by no means and in no way the only musician blessing us with sonic tapestries woven from this particular expression and genealogy of music. As one of the Nigeria and Africa's most multifaceted artists — Patoranking is an international reggae star whose dancehall anthems "Daniella Whine" and "Suh Different", have resonated from Nigeria to Jamaica. The musician's  afro-pop collaborations with Tiwa Savage on "Girlie O", Wande Coal on "My Woman, My Everything" and Diamond Platinumz on the track "Love You Die" have made him a continental icon. He's extended his influence into North America through partnerships with U.S. labels EMPIRE and VP Records, and through touring with hip-hop/soul icon Lauryn Hill. Patoranking's tracks have generated more than 260 million views on YouTube and over 170 million streams across major digital streaming portals.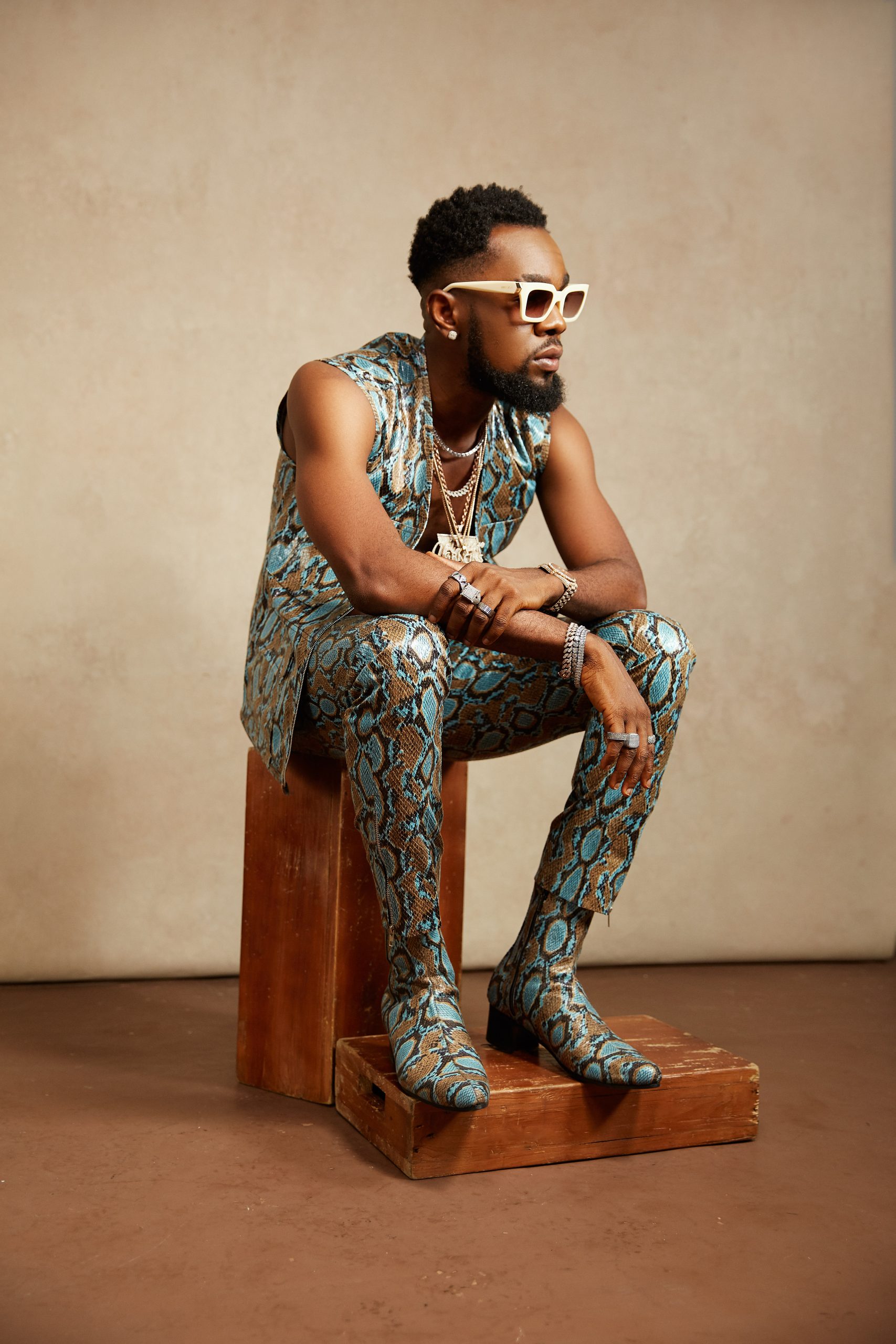 Photograph by Bolaji Odukoya
I would say three things, you know. Love, happiness, and life. I want you to listen to the album and I want to be able to make people understand that listen, we just have to love each other. That's all we owe each other. We just have to be happy, because somebody that knows or understands what it means to be sad is going to tell you that "listen, there's no point being sad, let's just be happy, let's just love each other," and that will give us a better life, you know. That's just the whole idea and that's what I stand for as Patoranking, as a brand. Putting smiles on people's faces, making them happy. Trying to make the world a better place through my music. Same goal still. Maybe a different approach, but same goal.
Said the artists in a recent interview in response to a question about what he hopes his audience takes away from his latest album drop Three. Released through his own Amari Musiq and US based EMPIRE the 12 track album opens up with the song, "Mon Bébé" with Patoranking lyrically waxing and crooning:
You changed me to brand new
You show me love that I never knew
Oh my morning dew
I can't stop thinking of you
Girl you set me on fire
You take my loving go higher
You alone mi desire
Iwa ni kan mo gbe sa ya
Yeye mon Bebe ma Cherie
Mon Bebe ma Cherie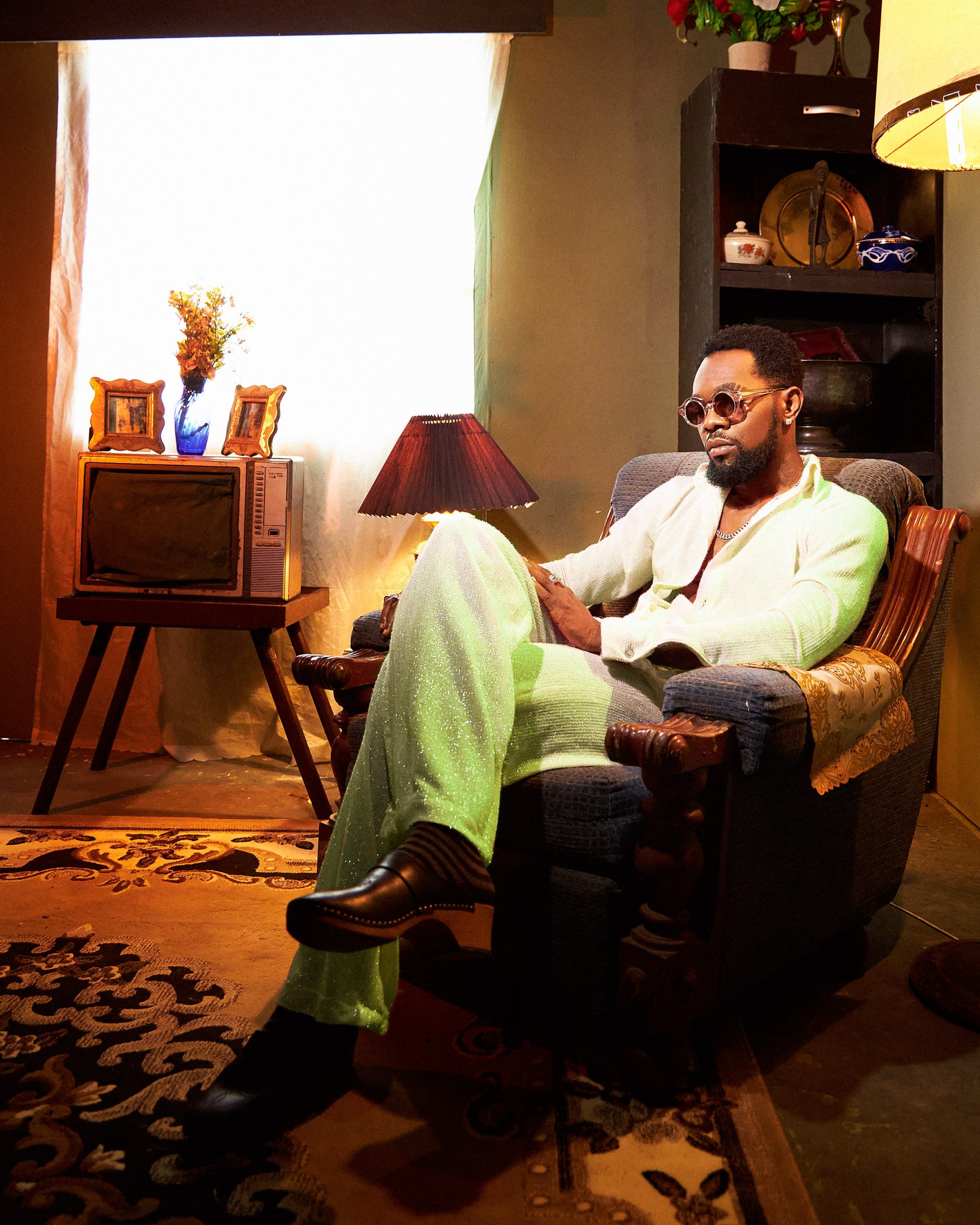 The album announces itself as a soft caress or something reminiscent to the feeling of winding slow, sweating and consensually in a smoky darkly lit room — seduction the name of the game and sweet sounding nothings, a part of the play. Eclectic and wide-ranging, Three features collaborations with some of  contemporary African music's most essential acts, including fellow Nigerian Tiwa Savage on "Matter", Kenya's Sauti Sol on the track "Whine It" and Ghana's King Promise on "Oda Bra". Three spans genres from reggae to afro-pop and highlife. "Yo Body" delivers a heavyweight slice of dancehall energy, while "Black Girl Magic" is a slinky funk anthem that lives up to its title and the Kwaito/house heavy influence on the song "Nobody", feels like South African Dezemba's of many summer's past. The album is 12 songs worth of sonic joy that just beckons your body to dance through its 41 minutes with.
FOLLOW PATORANKING:
Twitter | Instagram | Facebook | YouTube | Spotify