It all started with a lift selfie, Instagram and a meeting on the stairs back in 2015. However, baring witness to the intimate synergy that flows between Sauwcy and Money Badoo in both their interviews and performances, you get the sense that the two have know each other all of their lives.
"This strong bond and friendship reinforces the intention that they have when coming into the music scene and this is affirming and re-affirming the place that [femme] rappers should have at the table."
The self-declared new wave duo have been making music since 2016, with a sound, energy and feel intrinsically rooted in South Africa's current trap-sonic and aesthetic imaginary — while also baring connections to trap and rap scenes from abroad, both past and present.
I think of the space of friendship and care that existed between femme rappers such as Lil Kim, Missy Elliot, Da Brat and MC Lyte, and in the same breath I think of contemporary artists such as Greentea Peng, IAMDDB and Princess Nokia all of whom the duo remind me of. Speaking about the intention that drives their music in an interview with ZkhiphaniTV, Sauwcy shares:
We're really just trying to change the outlook on [femmes] especially in the hip hop game and that's more or less who Money Badoo and Sauwcy are. We're really just trying to change the narrative of [femmes] just in general especially in our country. You know, it's our time and that's what we doing, that's where we're at. 
Their latest single and video, "Lih Bih The Remix" featuring Blxckie and directed by Lotus Sutra and Darion4K, stays "true to the sub-genre of new wave…an adrenaline filled track that feels like a sweet onslaught to the ear — owing to the heavy 808s and bass. Similarly, the video is characterised by the same adrenalin filled sensibilities."
The video also comes in strong with unmistakable visual references to iconic pop cultural imagery of the 21st century rooted in the creativity of Black femmes — with the Mercedes hooptie opening shots of the music video baring strong resemblance to the scenes of Beyoncé hanging out of what I assume to be a Cadillac (blonde-braided-up) in her "Formation" video.
One of the coolest things to encounter is a non-performative confidence and complete ownership of self — and from flow to the curation of their image — one gets a deep sense of this from Money and Sauwcy.
"No Price" off of Money and Sauwcy's EP MK-Ultra, with a music video released for it earlier this month, offers listeners a switch up in sound — a laidback new wave trap track giving us a taste of the duo's range in creativity and musical artistry.
I caught up in interview with both Sauwcy and Money for some chats about their music, friendship and the experiences of being young, gifted and femme in the trap game.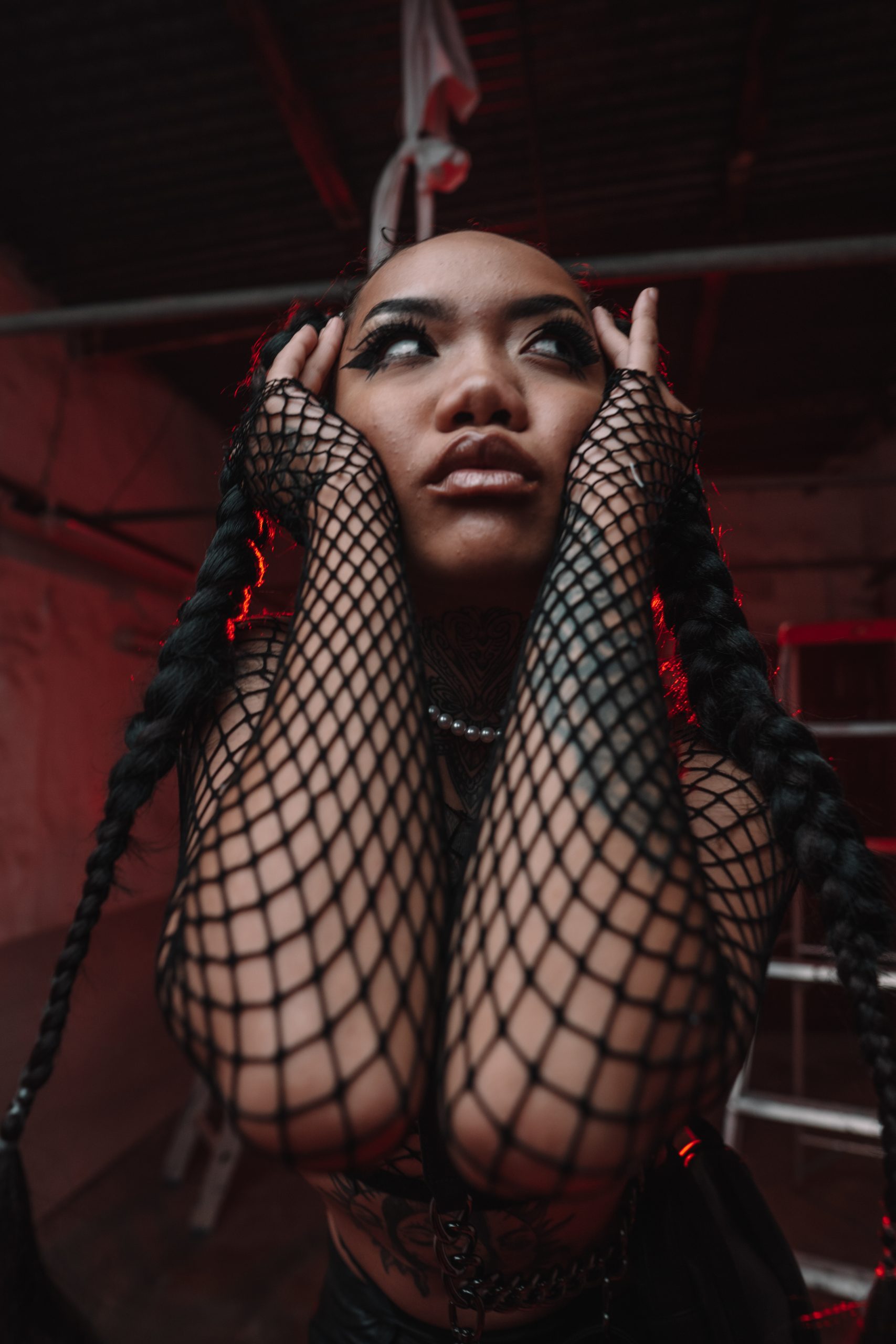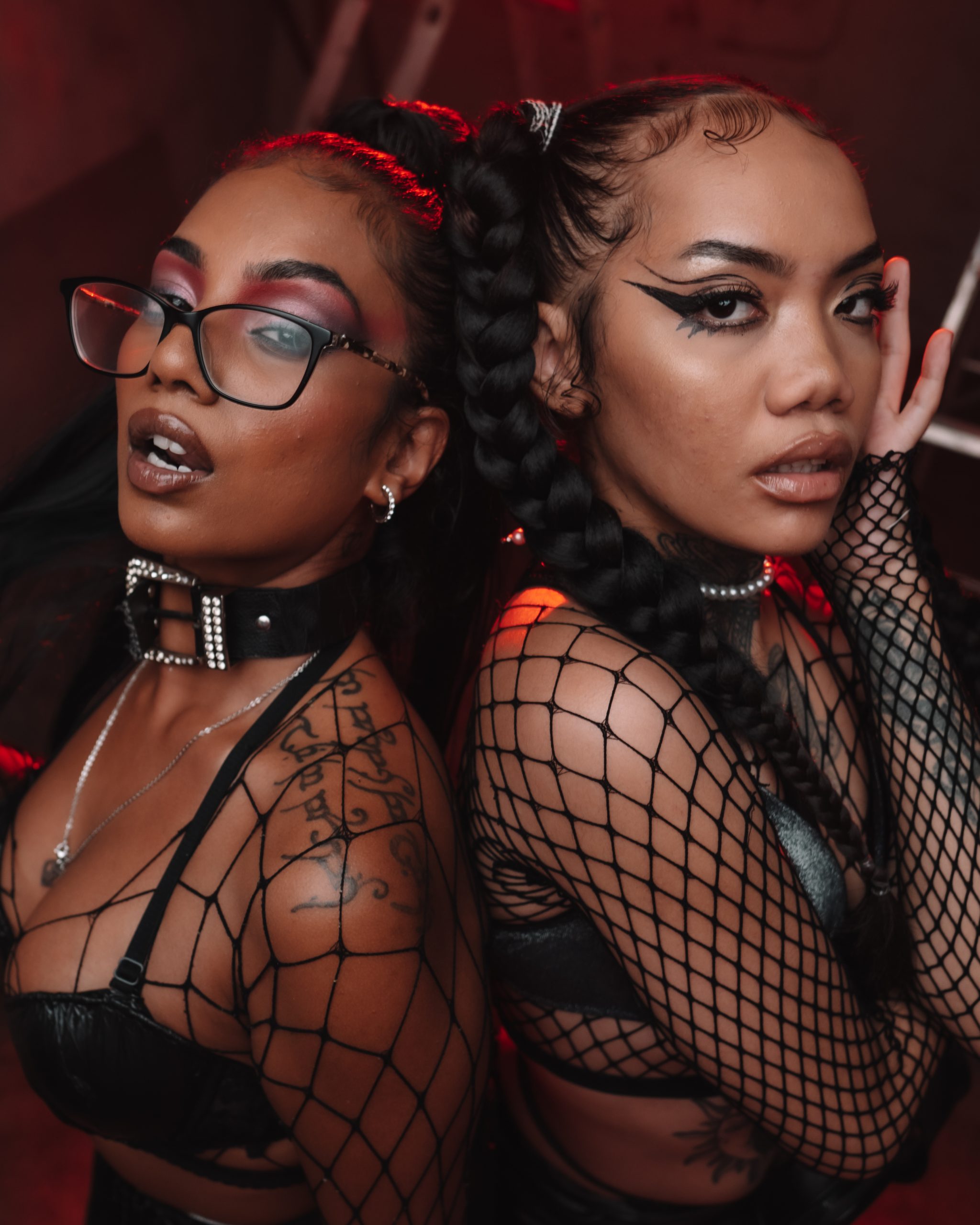 So Money, you were in the fashion space before you moved to music, would you say your time/experience with fashion has had an effect/affect on your musical craft or image and how you guys curate your image as Sauwcy x Money Badoo?
Money Badoo: Yes 100% — I'd like to think I'm still very much in the fashion scene and even more so now because of my music. Fashion really helped me shape and craft the type of image I wanted, that perfectly fits the type of music we make and women we are!
Sauwcy: Money's love for fashion most definitely plays a role in our images, when I met her she was doing fashion with 2 of our best friends and her bringing me into that circle influenced me to start exploring my own fashion, and our love for it drives our solo and joint images.
In the same line of thought as the chicken and the egg question, which came first, you and Sauwcy working together as musical collaborators or was it friendship first which then eventually led to creative collaboration — I guess what I'm asking is: what's is Sauwcy x Money Badoo's origin story?
Money Badoo: Ye definitely friendship first, we met and never left each other's side, the pure love and wanting to grow led us to music and music with each other, we were actually a girl group back in the day called Tuzapardy. 
Sauwcy: We started off as friends and became inseparable! When we both realised we want to delve into music, we started that journey together.
Who are some of the people, artists and creatives who influence your own sound and musical craft as a trap duo?
Money Badoo: Travis Scott, Don Toliver, City Girls, Drake, Lil uzi vert. I think we're inspired by a lot of big energy because that's what we got.
Sauwcy: We had to figure out who and what we like as solo artists before coming together for our project. So for me, it would definitely be Rihanna, Travis Scott, and alotta old school rap queens.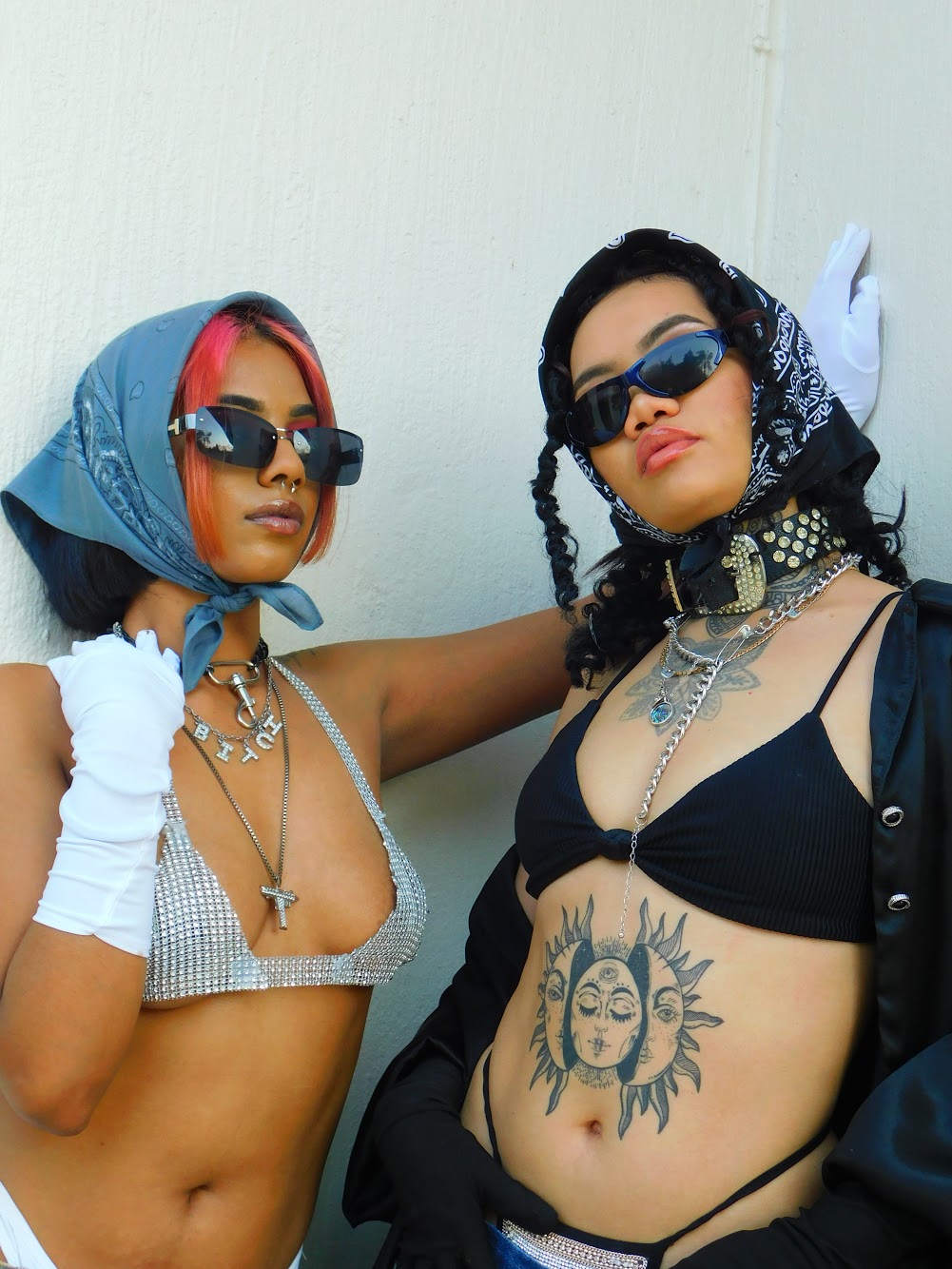 The production value on your tracks is far out, from "A.L.I.V.E", to "No Price" and "Lih Bih The Remix" — do you guys work with the same producers consistently or does it vary depending on the project?
Money Badoo: Production on MK-ULTRA is strictly King Jillz, who we love to work with because his production is major. We mainly work with dope producers who bring out the best in us and make us feel comfortable in the working space such as NOTBENJAMIN and Mars Baby to name a few.
Sauwcy: So far we [have] been working with the same producers consistently… for MK-ULTRA we worked with King jillz (who's one of our constants), NOTBENJAMIN and Must be Dubz as well.
I honestly think you guys constantly deliver well thought out and executed visuals with your music, when it comes to conceptualising and curating your music videos, what is your process usually like?
Money Badoo: We usually just go with the flow and synergy as a collaborative effort between us and the creative team helping us put together the visuals, most of the time we come together with a similar vibe and goal and honestly I can say it's really all about coming with the right energy on set and mutual respect for everyone involved that's really brought us a long way! Also, we never ever compromise our true authentic selves, we always stay true to what we like and want.
Sauwcy: Thank you! So for us it's all about feeling! Whatever the song makes us feel is what we wanna show in our visuals. It's never really an intense process, usually very organic!
Occupying the still very boys-club like hyper-masc space of trap must come with its own exhausting frustrations for you guys as femme MCs. Do you find yourselves still having to deal with pushback, being undermined or just overlooked because of your gender in the space of music?
Money Badoo: ALL THE TIME! We constantly have to fight to be heard, seen and even respected. It's really frustrating especially when you see how much gap there is in the industry for [femmes] to really really take over ! But it's something we are working on and we won't stop fighting for what we deserve and going super hard for our [girls]! The battle will never be over until there's an equal amount of [femmes in the game and equal amount of support shown for the [women].
Sauwcy: 100% yes! We still get overlooked still get pushed back. Even us going harder than some of the males in the game is not enough, [especially] in South Africa. The game waits for you to actually "make it" before they can give you respect for our craft that we [have] beeeeeen good at. It's sad really.
Who are some of your all time fav femme MCs and rappers?
Money Badoo: Lil Kim, Missy Elliot, Eve, Doja Cat, Bia, Saweetie and Bree Runway.
Sauwcy: For me would definitely be Nicki Minaj, Lil Kim, MC Lyte, Da Brat, Cardi and Megan to name a few. They have all played a major role in my content and delivery of my sound.
In terms of future projects, what are some of the things you are cooking up?
Money Badoo and Sauwcy: Cooking up BIG SHIT! Solo projects on the way!