"With this video, I wanted to channel the energy that comes from being unapologetically me, my idea of what it means to be a Black African woman and a rock star; the perfect blend of divine feminine and masculine energy. I worked with the amazing director Aidan Zamiri to create very powerful and sexy imagery", says Lagos-based rapper on the rise DETO BLACK about her new single and its accompanying music video "Tesla", which premiered on PAPER Magazine this month.
Born Deto Tejuoso in Delaware, USA but moved to Lagos as a young child, BLACK made her debut as a rapper on Odunsi (The Engine)'s single "Body Count" alongside Amaarae and Gigi Atlantis, with her verse on the track receiving praise amongst music critics and listeners as the standout element on the project. An active and present part of the Nigerian kaleidoscopic creative alt scene, DETO has also assumed the roles of "fashion muse, style icon, and model with notable features on Vogue, Dazed [and] Crack".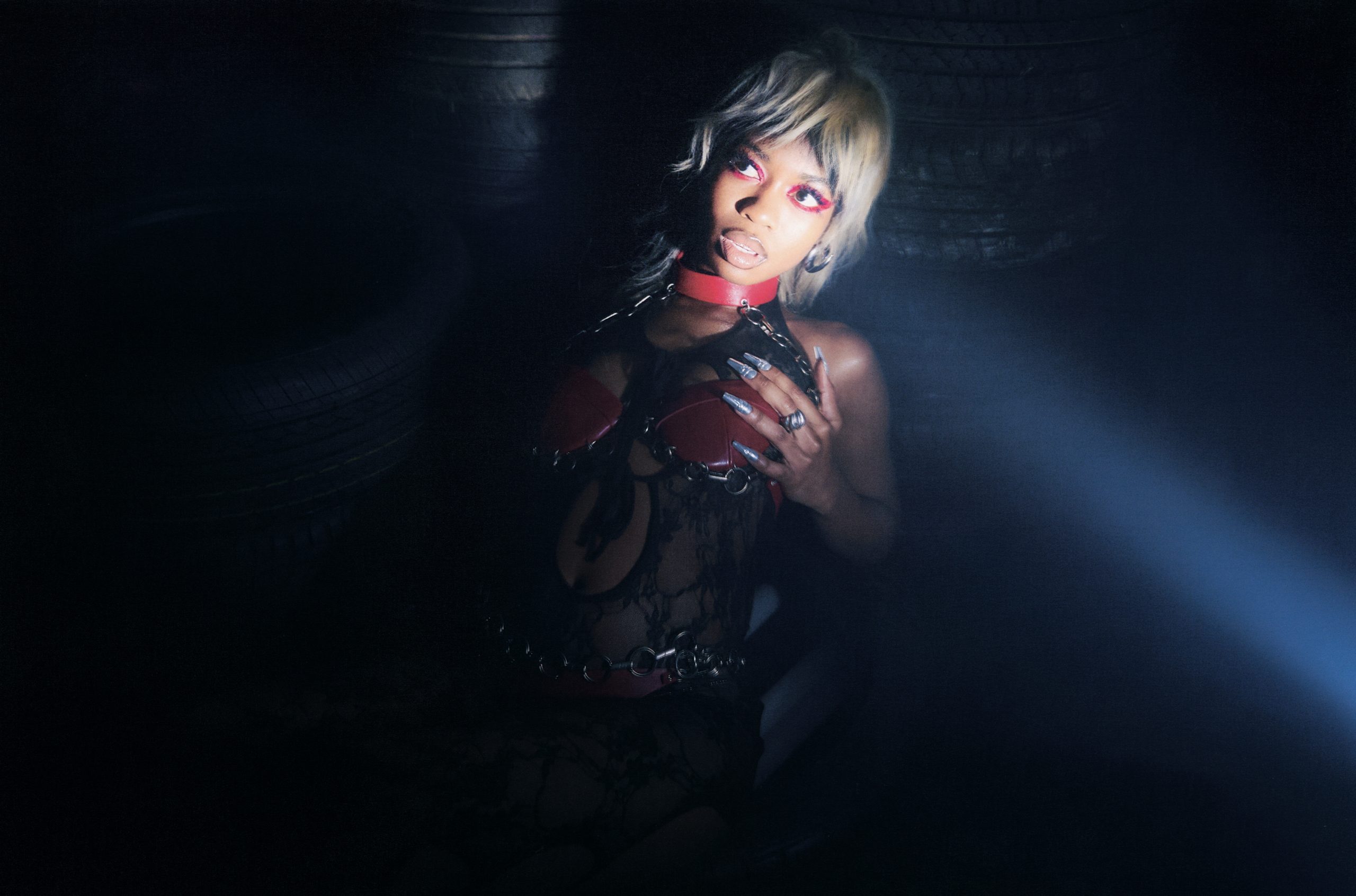 Photograph courtesy of Sheila Afari PR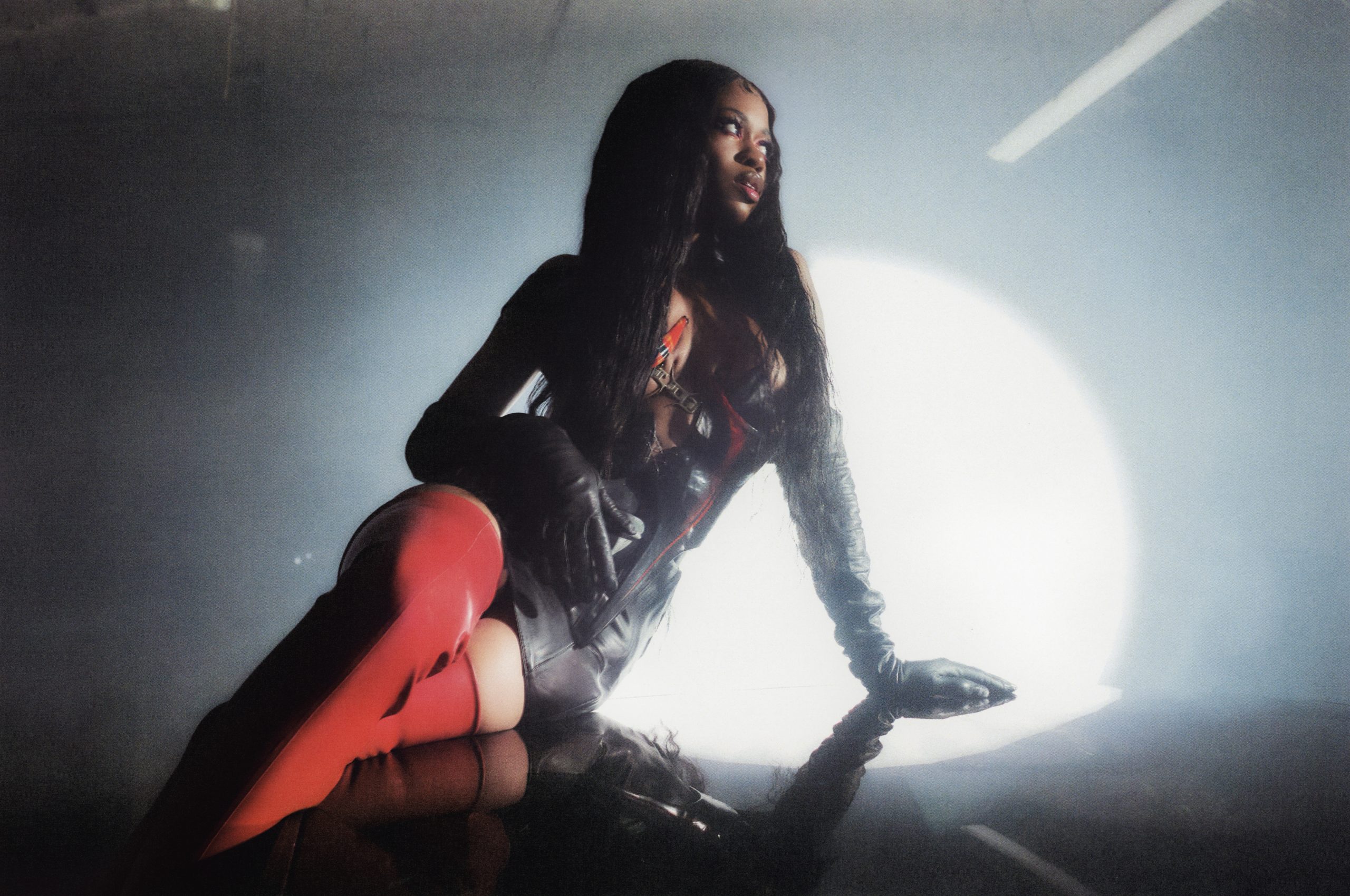 Photograph courtesy of Sheila Afari PR
Since then, as expressed in the PAPER write up for "Tesla's" debut "she's been quietly working on her solo material and leading Nigeria's young creative scene — especially as a local style icon alongside her friend Mowalola", whom she met at 5 years old when they were placed in the same primary school class in Nigeria. The song is the leading single off DETO BLACK's debut EP, set to be released in late June of 2021.
One need not look too far to find the impulse of expression and the sonic/aesthetic family tree "Tesla" is rooted in. Musical daughter of Lil Kim's "How Many Licks?", cuz to Megan Thee Stallion's "Big Ole Freak" and Cardi B's "WAP" — the sonic tributaries of Black femme erotic expression flowing into "Tesla's" pool of inspiration and drenched in the same spirit of radical ownership by Black femmes of their bodies, desires and ecstasies.
A rap single echoing Audre Lorde's words that "There are many kinds of power, used and unused, acknowledged or otherwise. The erotic is a resource within each of us that lies in a deeply female and spiritual plane, firmly rooted in the power of our unexpressed or unrecognised feeling."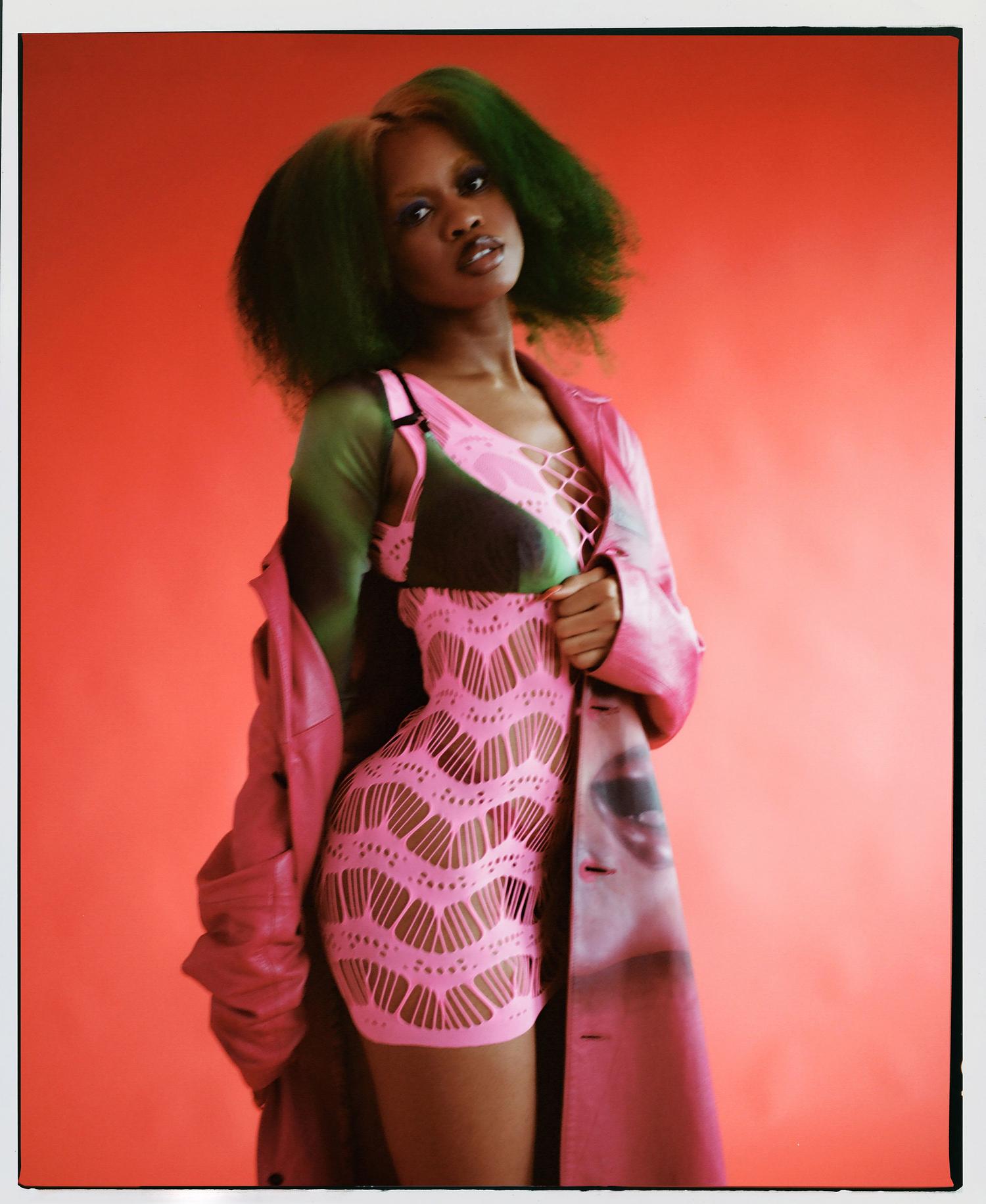 Photograph by Udoma Janssen
The single's release follows after DETO's "Franchise" freestyle" alongside Skepta, Unknown T and Lancey Foux, which dropped last October for Nigerian Independence Day, where the newcomer "confidently asserts her position among the other musical heavyweights.
The inspiration for her bolshy verse came from Skepta himself, who encouraged her to 'go brazy and shit on the world,'" she shares in an interview with Vogue. Encapsulating power and sexuality over a hard trap beat, "Tesla" is an uncompromising anthem that encourages women to tap into and own their sensuality.
The video for the song:
looks almost like a leaked early aught's sex tape, with personal lo-fi shots that thrust the camera right into her face as she spits the lyrics. In a cloud of smoke and a concrete space begging to host a post-lockdown rave, BLACK wears leather heart-shaped panties and rides a bedazzled Tesla.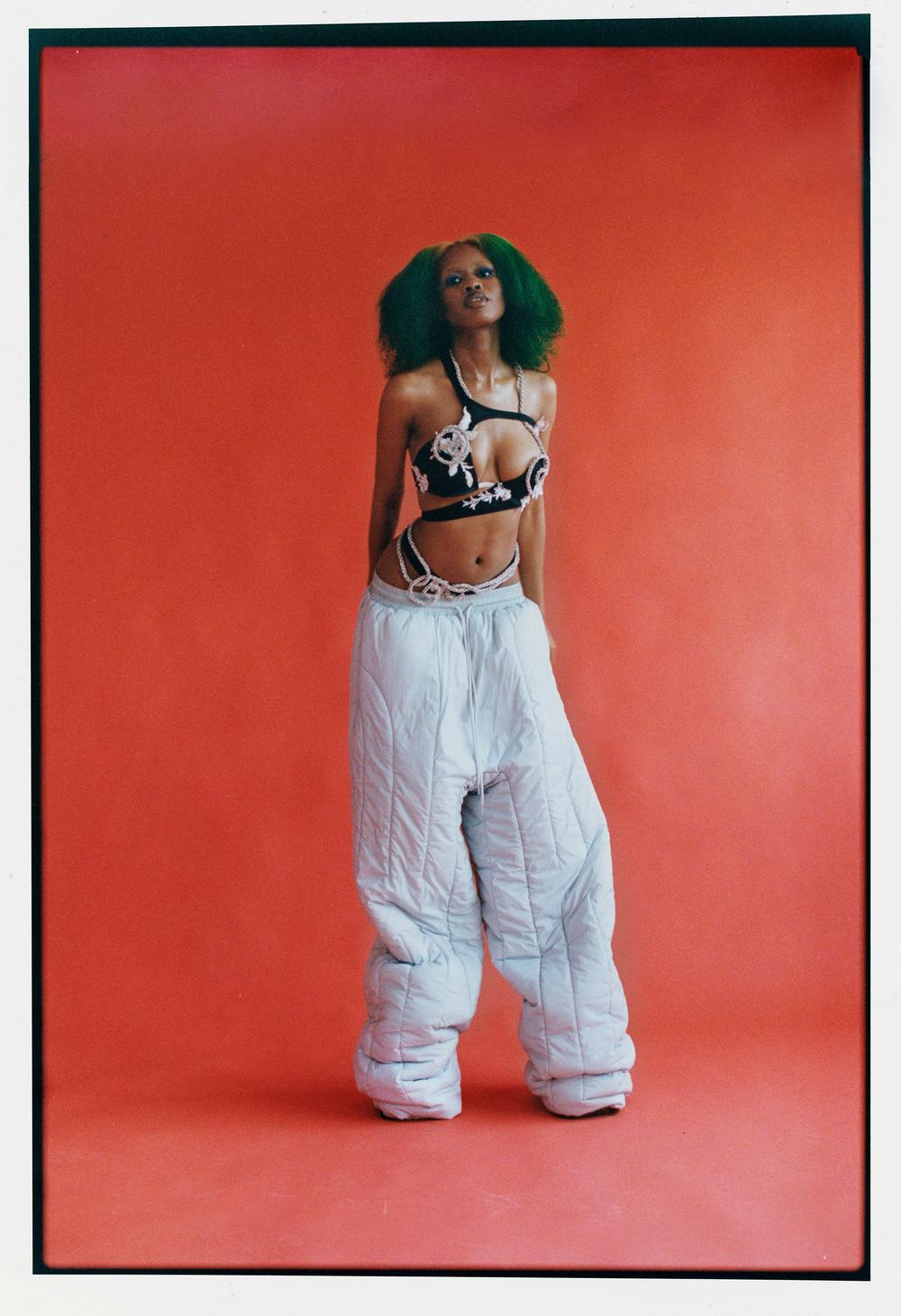 Photograph by Udoma Janssen
'Yung Everything' is how the multidimensional creative describes herself on her Twitter bio. She also expressed how she doesn't believe in titles at all as she "finds them quite harmful", rather choosing to create and express herself from a space rooted in the realisation that "there are no answers".
There is something I find viscerally exciting and intriguing about DETO BLACK, perhaps it's the grittiness of her self-expression and self-assurance or how she resists defining/restricting coherency in the expression of Black femme — African — senses of self and the sensuality she embodies. As she shares:
I guess you could say I was a rebel. There are so many rules about what Nigerian women can do 'You're born into this so you can't do that.' And it's like, no, actually, I can do whatever I want. Every time I leave the house, my dad has to comment. 'Is that what you're wearing?' and I'm like, 'Yeah.' I'm never scared to wear clothes. It just sounds crazy to me to be afraid of wearing something. There are worse things in the world to be afraid of.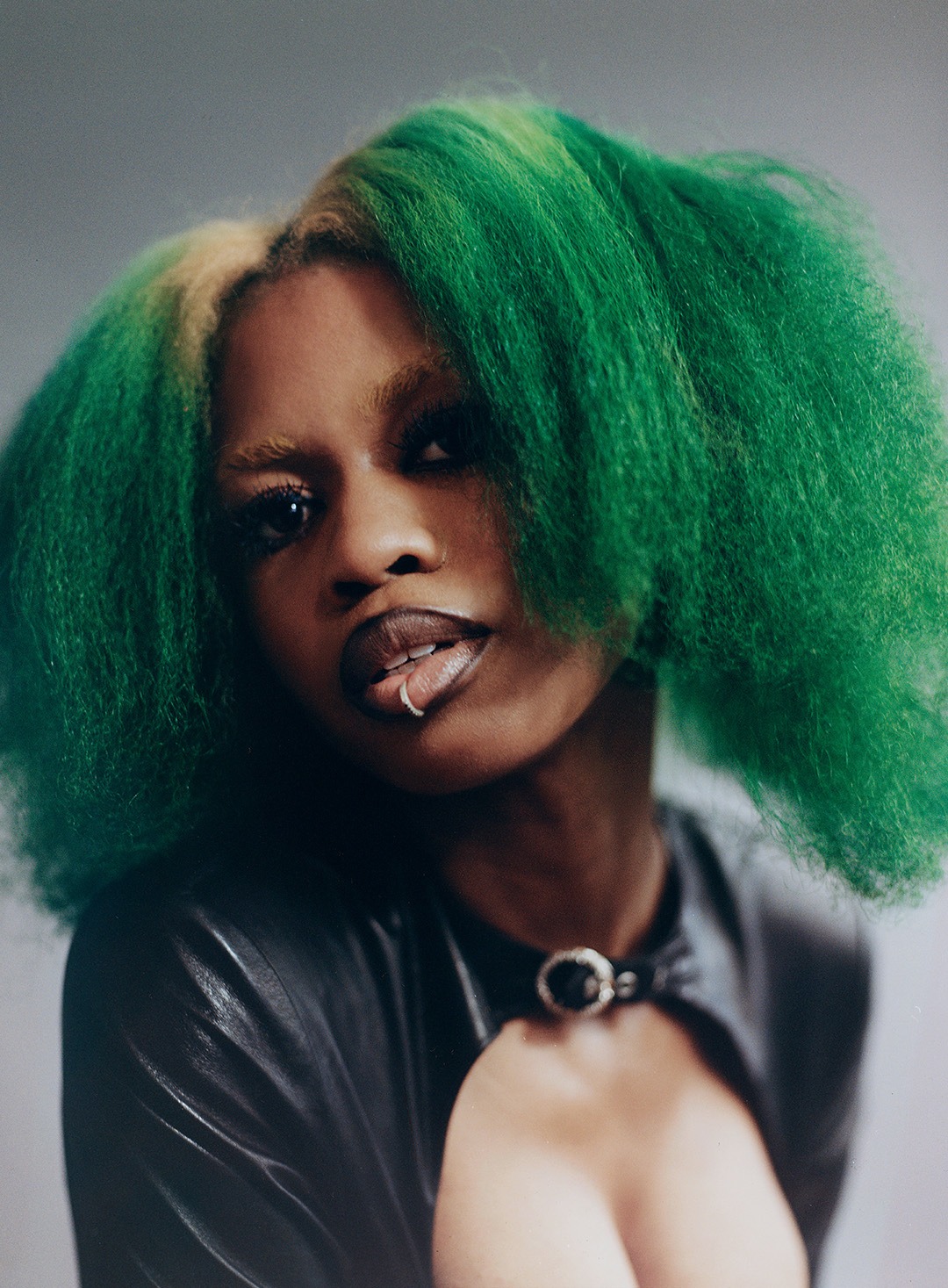 Photograph by Udoma Janssen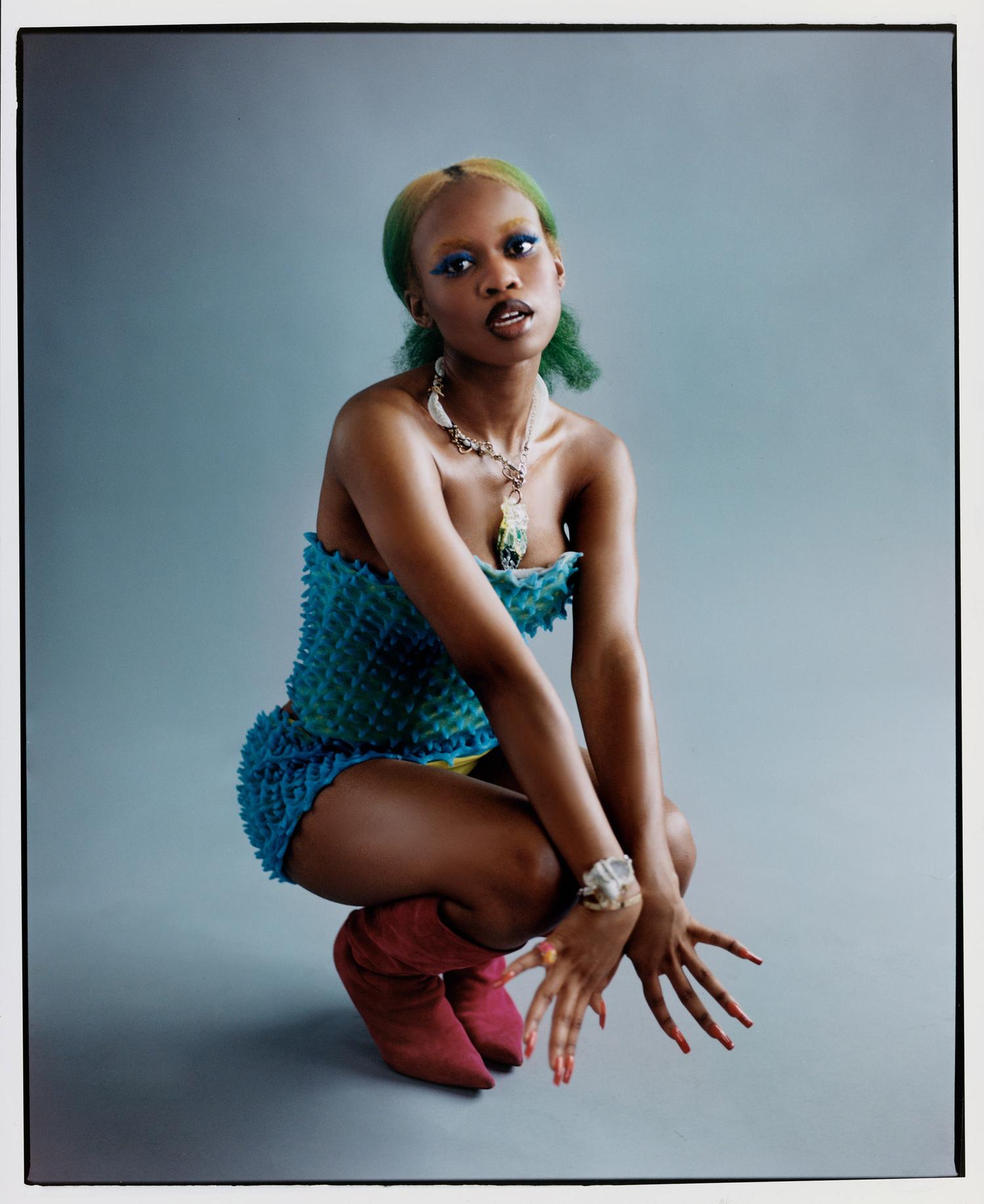 Photograph by Udoma Janssen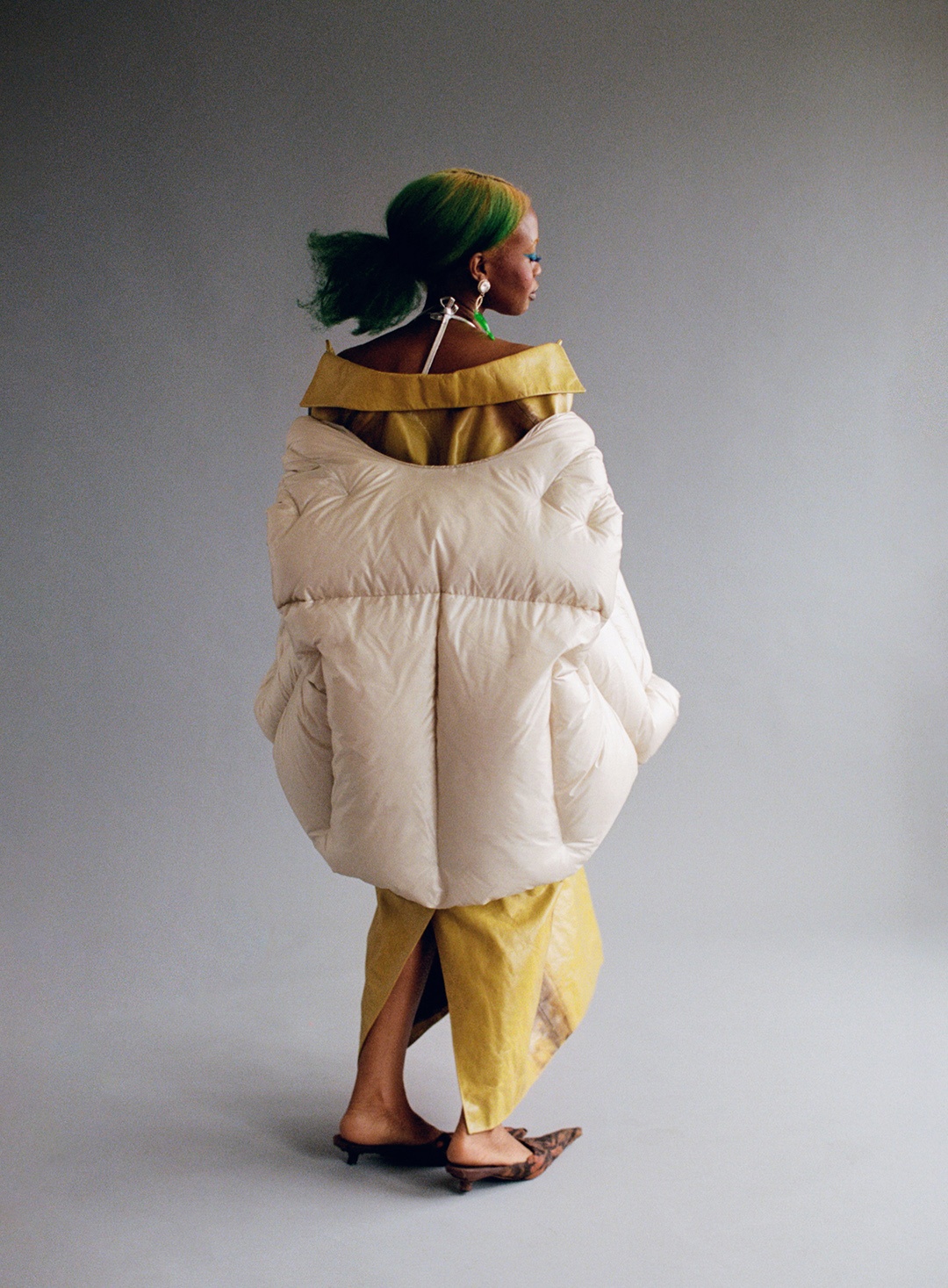 Photograph by Udoma Janssen