Selected Ambient is the latest album produced by Switzerland's talented and distinctive Martina Lussi. The curious Swiss artist who uses sound as a medium is inspired by everything that surrounds her. Throughout her career, she has skilfully found the intersection between music, performance and fine arts. This is evident in the presentation of her work in numerous underground clubs and art spaces throughout Switzerland as well as having performed in places such as LUFF (Lausanne Underground Film festival) and the festival, Oto Nove Swiss at London's Café Oto. Her creation of soundscapes and ability to manipulate acoustic sounds within the art scene alters the way in which spaces are experienced. It evokes complex dynamics, moods and thoughts. Martina, who holds a Master of Arts in Contemporary Arts Practice is continuously inspired by spaces, people, films, dreams, doubts and indisputably her unconscious mind.
Martina's body of work (which she describes as Ambient) constantly searches for freedom and presents striking questions about dichotomies such as power and powerlessness as well as consciousness and unconsciousness. She is currently interested in self-hypnosis as a tool to enhance the self-consciousness in an unconscious state of mind. Essentially, in evolving within her artistry, Martina recognises the importance of remaining inquisitive, critical and making use of her freedom.
Selected Ambient is a meticulously netted four-track album. The tracks are named after semi-precious gemstones which are historically and culturally viewed as having special powers. The gemstones represent the desire to be witnesses to the different reality that exists beyond the horizon. The composition which makes up the album enables Martina to create a sound world which facilitates a remarkable listening experience. Martina's creationfluctuates between sound art, electroacoustic composition and live performance. Within all of her creations, the body of the viewer plays a fundamental position in her pieces.
Below, Martina and I discuss the intricate making of Selected Ambient, a variation of sounds and the use of gemstones as vital source of inspiration for the project.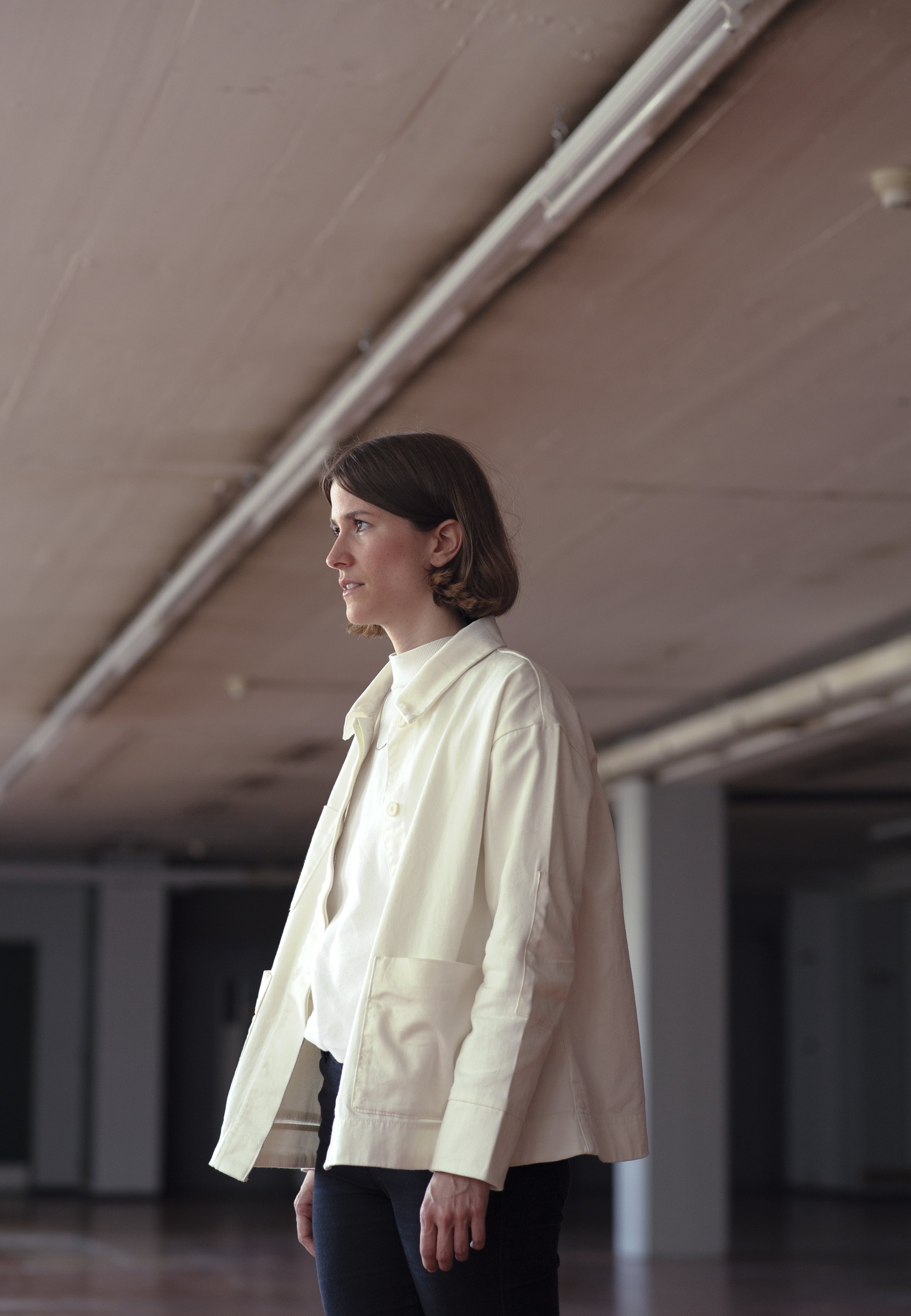 What was the inspiration and creative process behind your latest project Selected Ambient?
It's about conscious and unconsciousness, staying insecure and vibrating between the two. Every piece has its own process and story.
'Sodalith' (track 1) is me playing the guitar. The guitar is an instrument that is close to me, it's like a shortcut to my emotions. I also never play it in front of people. It's just for me, an intimate situation. I play the guitar insecurely and you can hear that. The thing is I recorded it just because I wanted to find a melody and then I was like, yes maybe I should do it properly. Like holding a rhythm and recording it right. But I couldn't do it. I felt like every trial to do it better somehow sounded wrong, although its "better" played or recorded. So, I took this first recording of the guitar. It captured the moment. The piece has a feeling of melancholy. You feel lonely and lost but it's also okay and sometimes its even beautiful to have that feeling.
'Achat' (track 2) was initiated by some random guitar playing combined with effects, that I recorded without a purpose…In the end it was quite a strange mixture, and I felt that this was ugly enough, that it was strange and interesting again. Yet I let it be for half a year or so and after I listened to it again, I thought it was still strange. I said to myself, that if something can stay in this extreme position for that long and is still interesting to me as a listener, it might be worth showing it to someone else.
'Citrin' (track 3) was the last piece I made for this LP and I really tried to combine the different sounds and spaces. Like pop-noises from the microphone which feel like they are extremely close to your ear. Or sticks rolling away from me as I was recording it. Or the big space someone is talking in and an endless synthetic plain coming and going.
Lastly, 'Opal' (track 4) was initially written for the installation 'Composition for a circle'. I made the installation setting like that because as I was working on this sound. I naturally also had to listen to it and as I was listening to it I was walking in a circle in my studio. So, I was like: Everyone that listens to this piece should do so (walk in a circle) because this movement fits perfect to the piece. If you walk on this light circle for 12 minutes you are in a kind of meditative state. As you listen to the sound using headphones you are absorbed from the outside and you can concentrate on walking and follow your thoughts.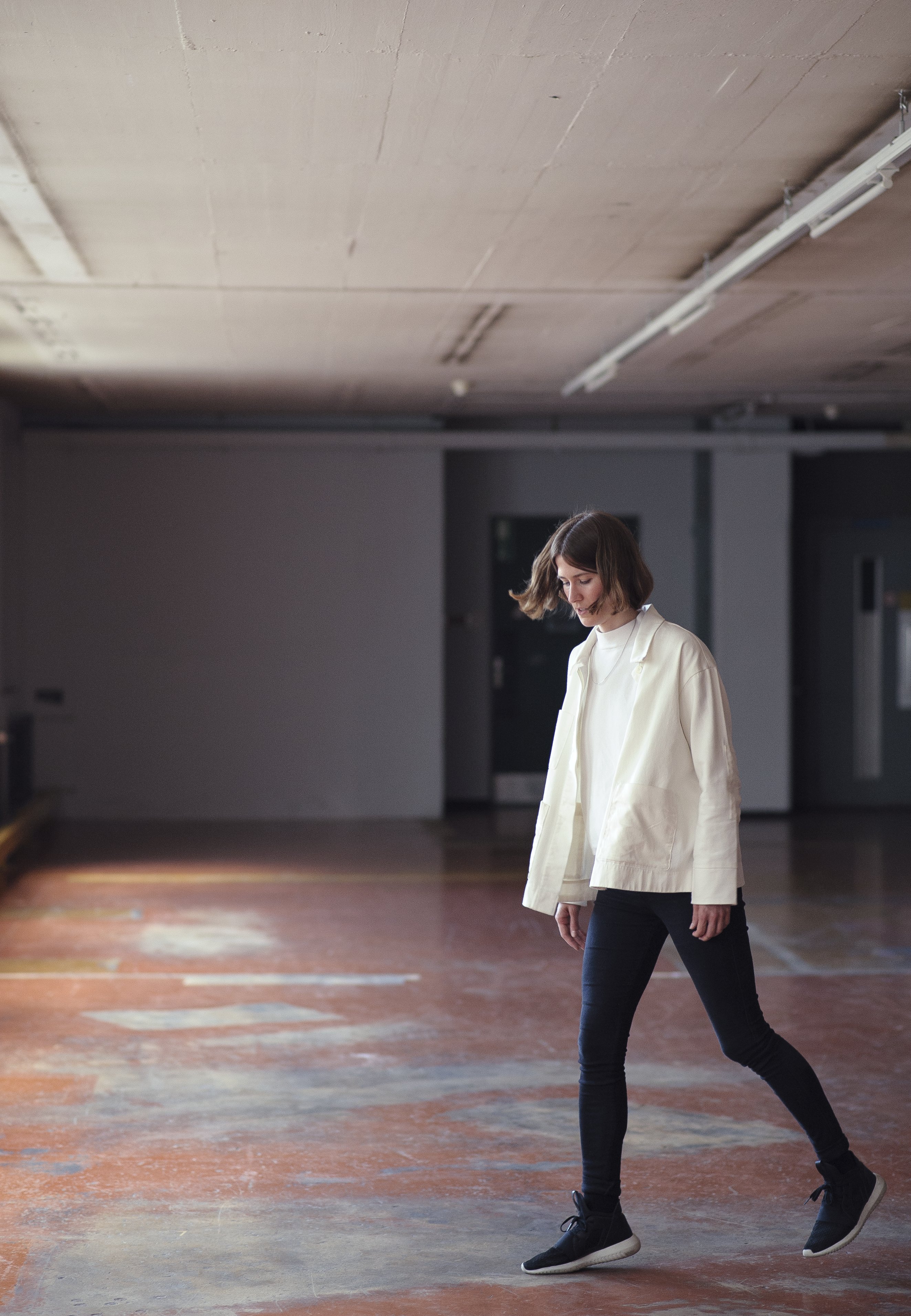 I think overall you can say that in every piece there is an intimate melody or a soundsource close to you and an extremely wide space or something lost. The pieces are vibrating. What I also pay attention to is the combination of no rhythm where you feel lost and a clear rhythm. I have to say, something that sounds random is often a combination of real errors and doing it without a rhythmon propose. I can really sit there and think of a rhythm and in the end, you'll think that sounds just like a random noise. But in fact, it isn't. I think that makes a difference although you may not really get it as a listener. Sometimes things that just happen by accident sound like they are made on purpose.
Let's say I like that play of controllable and uncontrollable. You can also say that I like conscious and unconscious parts. That's the overall interest and that's also why I choose the gemstones as titles because I have the same feeling for them. Sometimes I wear a stone and feel like it helps and sometimes I think this is just a random nice-looking stone. In the end, I would pick a specific stone because its shape and colour say something about me and it is for me as I wear it as a reminder of my wishes. Looking and thinking about it reminds me of the power I wish to get from it and makes me aware of what I want. Ultimately, it is positive and powerful to think about it.
You use a range of varied sounds – could you please tell me more about the combination of sounds you used to make the final product? 
I often use the combination of 3 Types of sounds. Guitar, field recordings and synthetic sounds.
The guitar – I've had it since I played in primary school and it's good to make melodies. I use field recordings because I like to listen, and I think there is also a practical reason why I started to use field recordings. This is because my studio is just a room and not really a sound studio. In a field recording you don't try to separate sounds so clearly, you don't need a sober space you have just everything that surrounds you and your microphone can record. And it's also a little bit parasitic because you can record all the spaces you don't own. I use synthetic sounds and the computer because it opens a whole new world. It seems limitless.
How do you see yourself/work evolving on a global scale? 
It's difficult for me to think about a global scale. I think I will see it when I'm old, look back and understand what I did. Hopefully I can look back and say I made some nice tracks and installations back then.
You can listen to and buy Selected Ambient over at the Hallow Ground webstore.