Cape Town based multidisciplinary artist Delmaine Donson may need no introduction to many of you.
Her digital illustrative work, which focuses on celebrating the beauty of femmes of colour, has amassed her a large online presence and led her to work with a multitude of big clients and the illustrations for a children's book.
Today, however, I want to focus on the work she's been producing outside the scope of digital art and hone in on the absolutely mesmeric photographic shoots that I had the privilege of stumbling across. 
My attention was first drawn to her photographic work while I was mindlessly scrolling through Instagram, an often drab experience filled to the brim with celebrity culture hogwash and an abundance of algorithmically produced clip content that makes the whole experience feel like you're being force-fed content rather than content being carefully curated.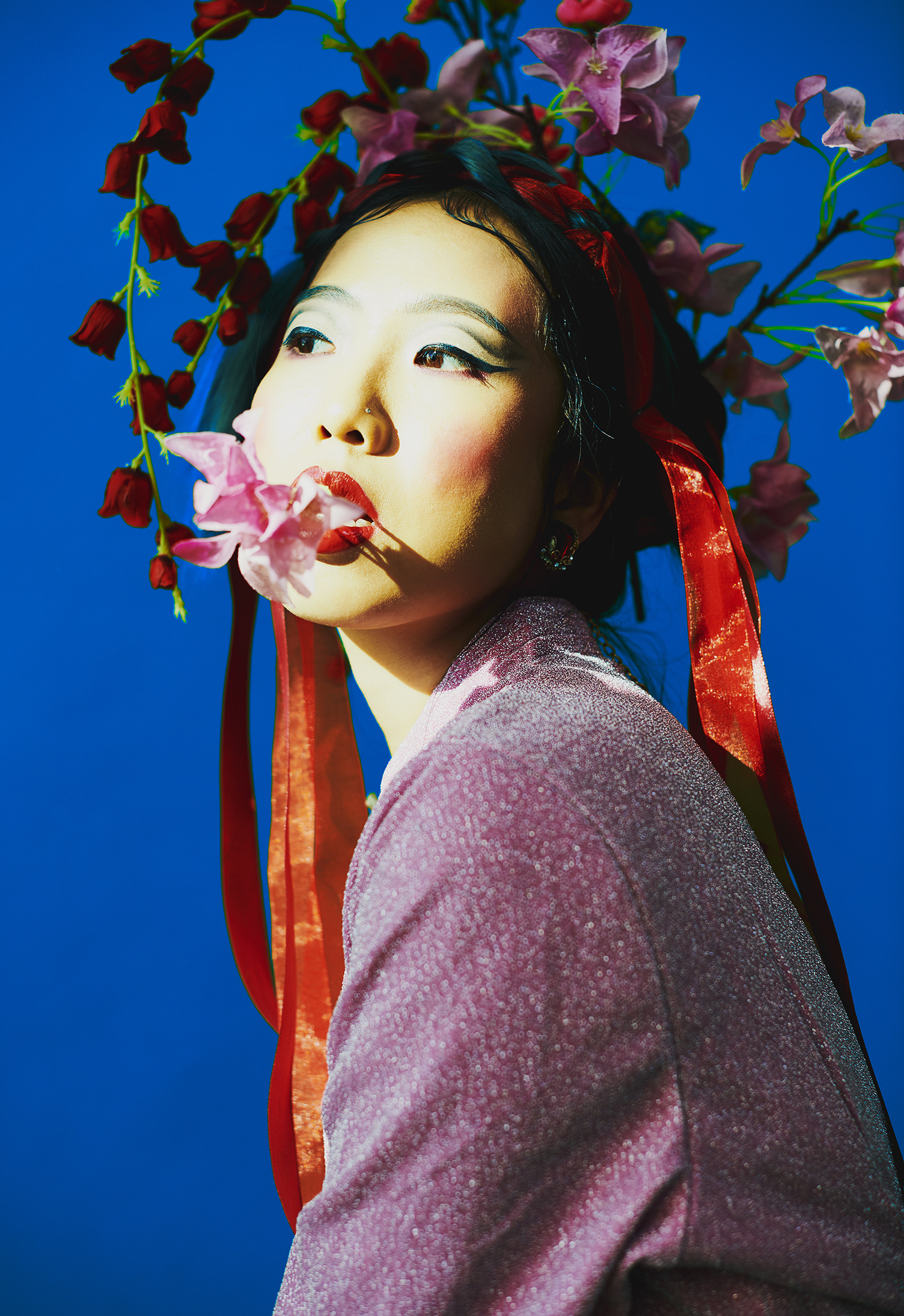 Fortunately, amongst the plethora of stories about a celebrity couple expecting a child, someone linked a recent image Delmaine had produced: a beautifully delicate portrait, popping with pastel pinks all gorgeously contrasting the bright blue backdrop.
The image stopped me in my tracks, one of those moments where you go from mindlessly scrolling to attentively focussing all your attention on the little details. 
There was something in the styling: the elaborate arrangement of flowers that perfectly complemented the braided silk scarf adorned on the model's head like a crown.
The bold use of lighting creates a high contrast scene where the shadow details weren't muddy but instead drew your attention closer.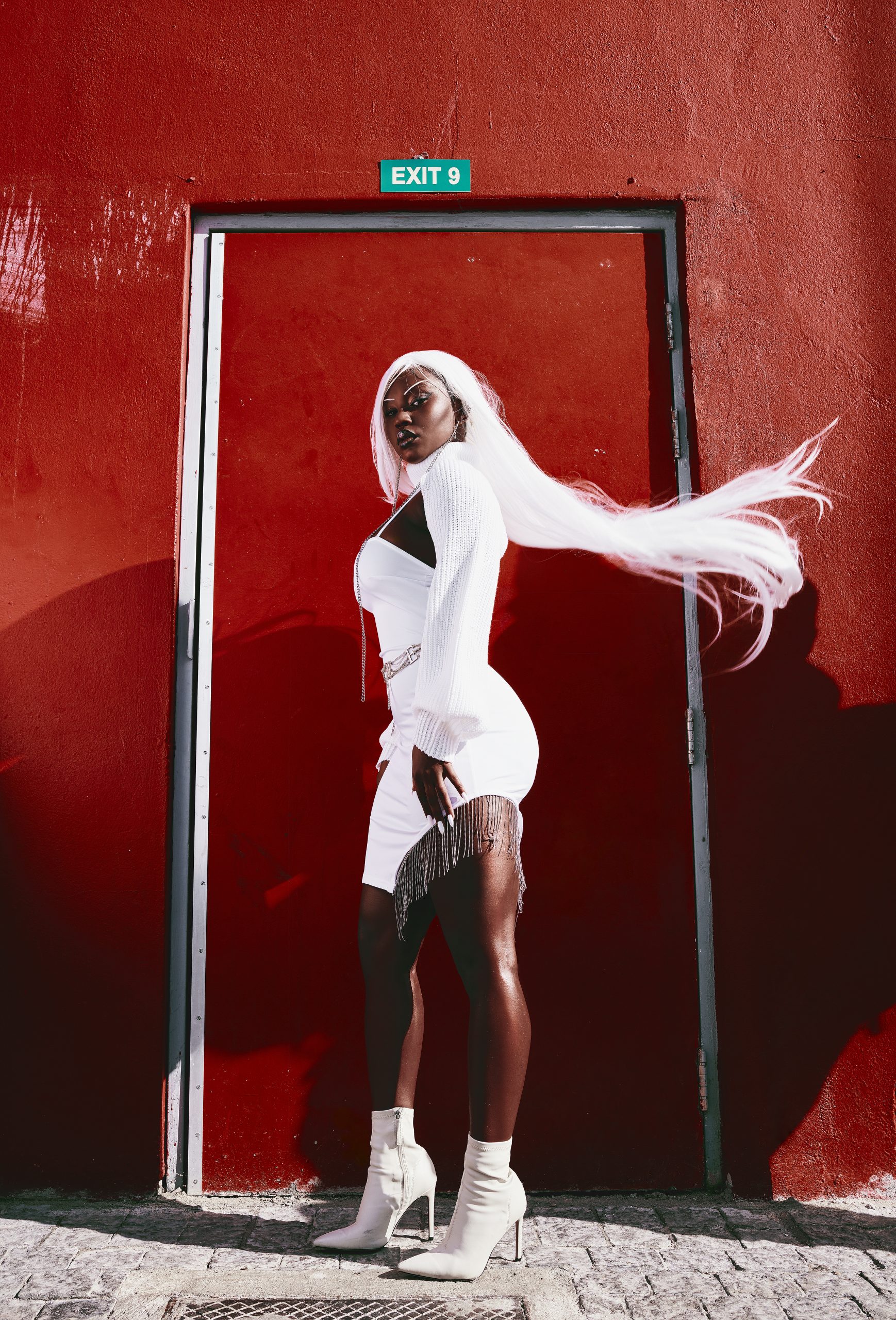 The manner in which the model had been posed struck me as an impeccable balance between subtle softness while maintaining this unkempt air of power and purpose. A true delight for one's eyes.
Photography, however, isn't something new to her, having held down a job doing stock photography for over seven years. However, this shift into more stylised and editorial shoots is what intrigues me most. Maybe it's the way in which these images give off the impression that they came easy to her while being so compositionally interesting and complex.
Like many within the creative field, sticking to one medium simply wasn't enough for Delmaine anymore. She elaborates: 
I've had a career as a stock photographer and director for the last 7+ years now but I've decided to spread my wings and explore a more artistic approach to photography. I'm an artist, so naturally, I have the desire to create art from everything I touch. Every human being understands how important expression is, I choose to express my feelings, desires and love through art.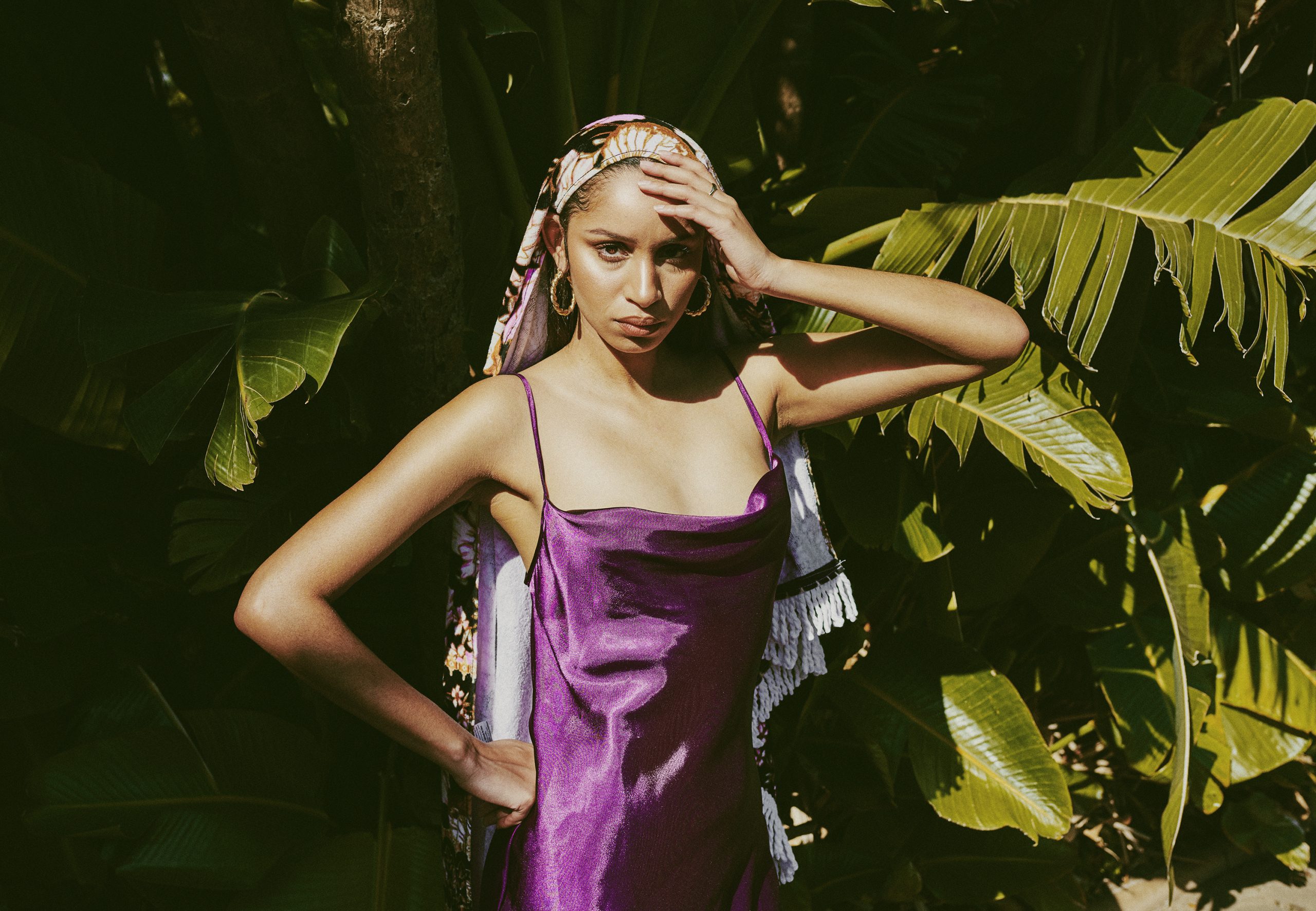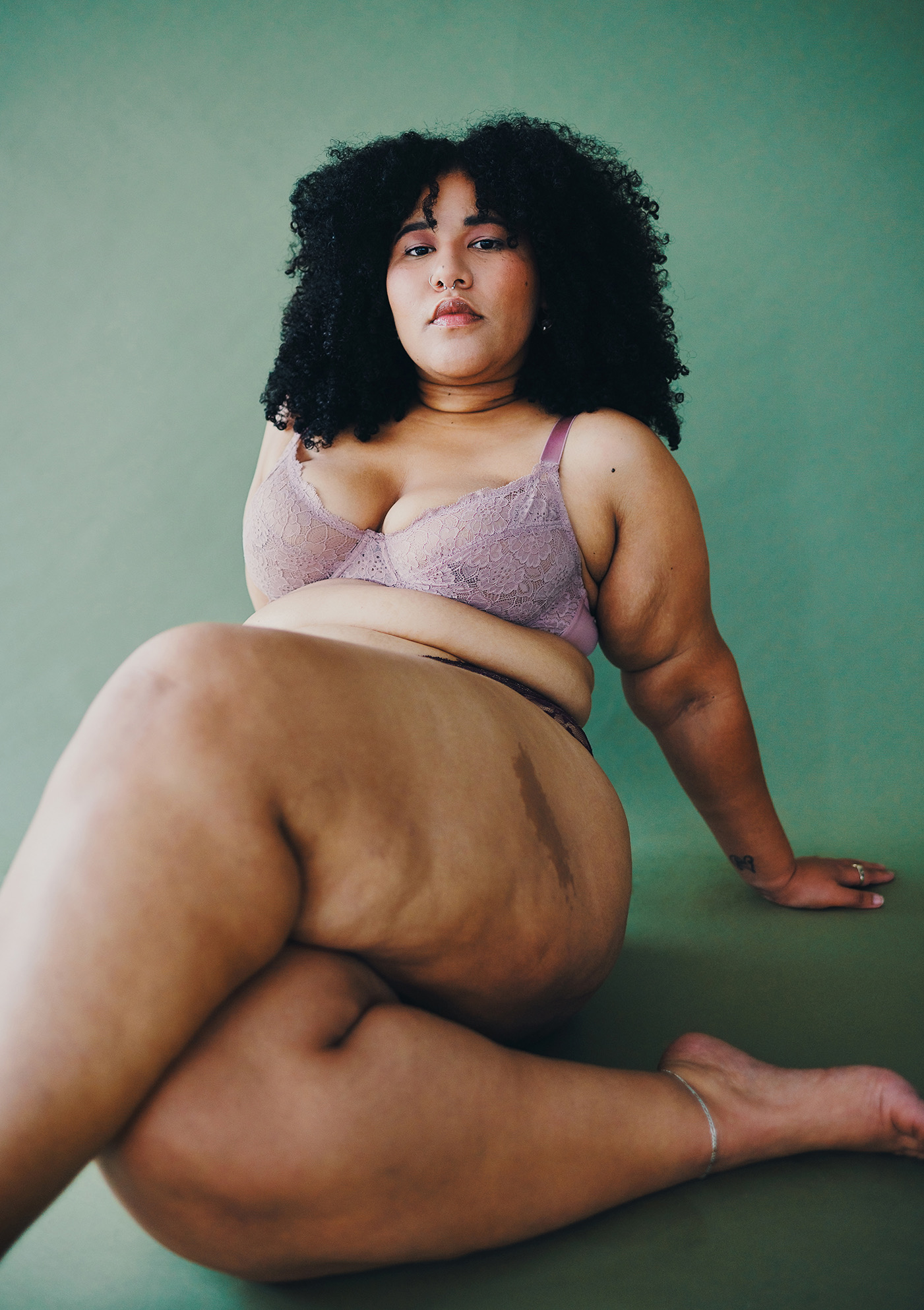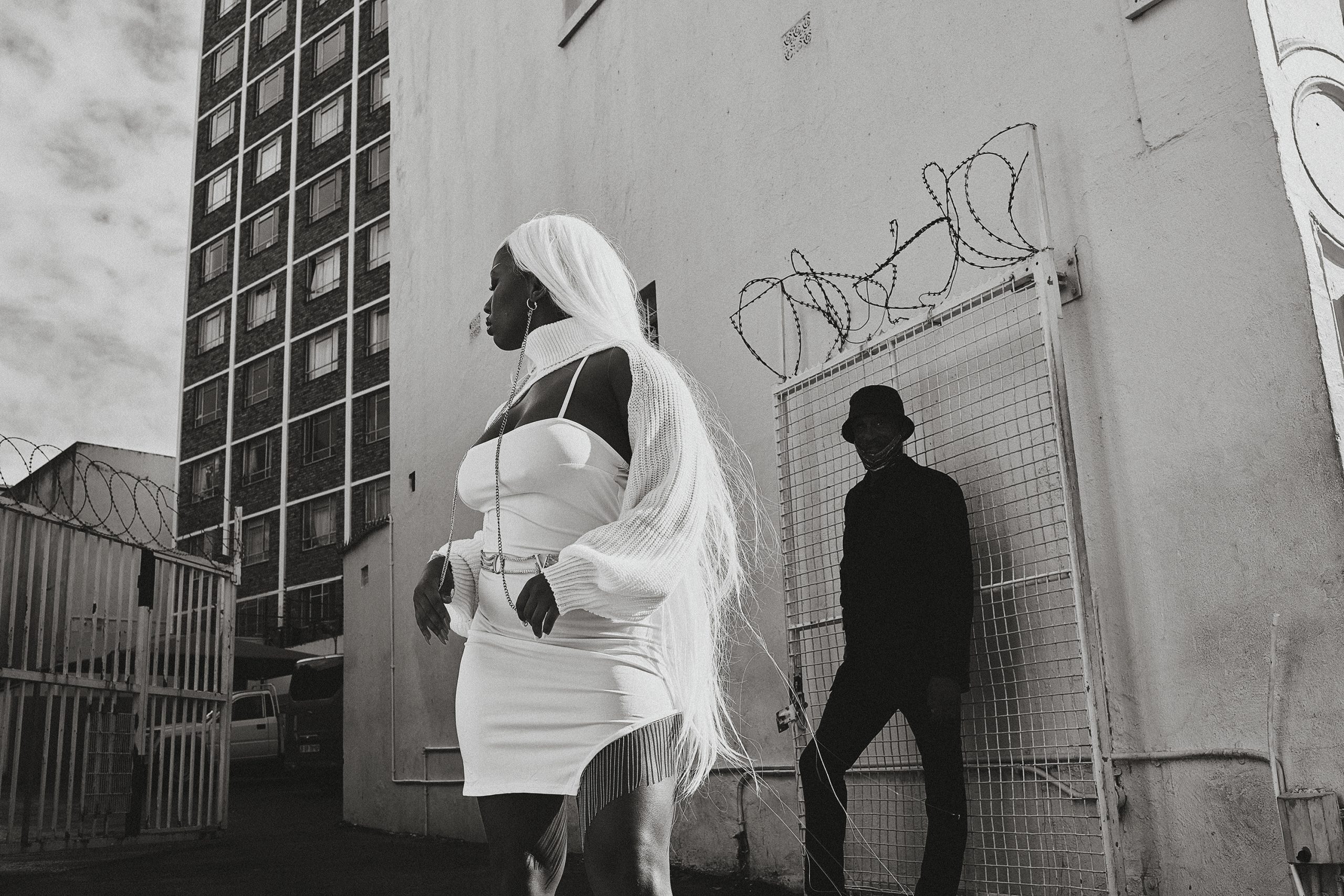 Her work within the photographic field touches on the same themes as the illustrative work she has become well known for, working as somewhat of an extension to the process of reclaiming and celebrating femmes of colour. She states:
There definitely is a connection between my illustrative work and my photography. Women, particularly women of colour, have always been my central focus when creating. I always describe my work as a love letter to black and brown women and whoever identifies with the powerful force that is femininity.
In essence, I capture the many different parts of who I am as a mixed-race woman. Not only do I focus on my heritage, but also the many parts of my complex personality. The bold, the soft, sensitive, colourful, imaginative, creative, sensual, masculine and feminine parts of who I am. I plan on capturing more of this in my future work. 
My work is not a protest, it never has been. It is purely a celebration of womanhood!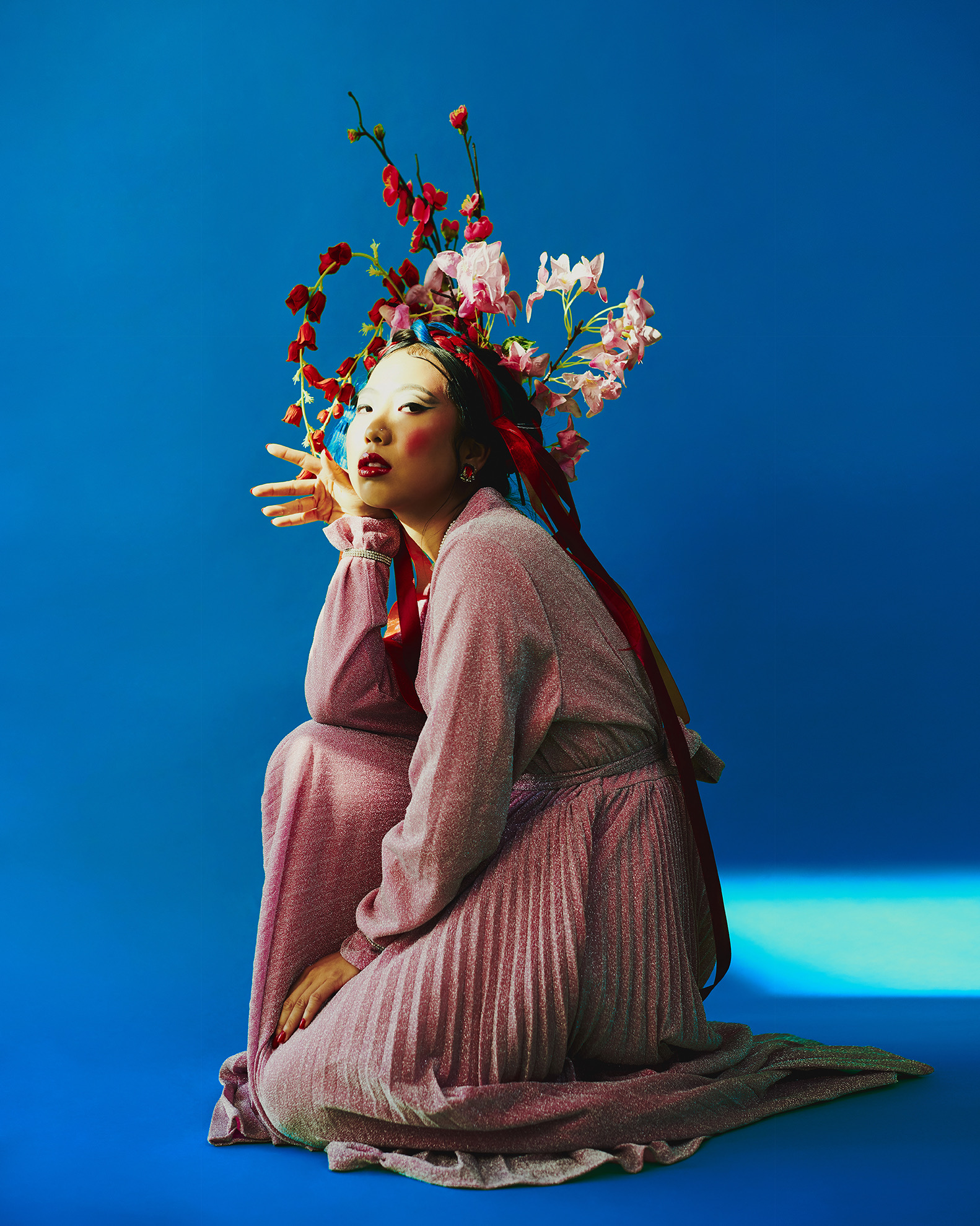 Now it has to be said that in the past couple of years, there has definitely been a positive shift within the creative industry when it comes to showcasing people of colour, which was frankly ridiculously long overdue. However, I think the word 'showcase' holds specific significance here.
We live in a world and navigate an industry — particularly in Cape Town — where the narratives, stories, musings, bodies of people, and particularly femmes of colour, are showcased rather than celebrated.
I think it comes down to a question of how real representation can be when that representation is predominantly dictated by the copious amounts of power the white male still holds in the scene.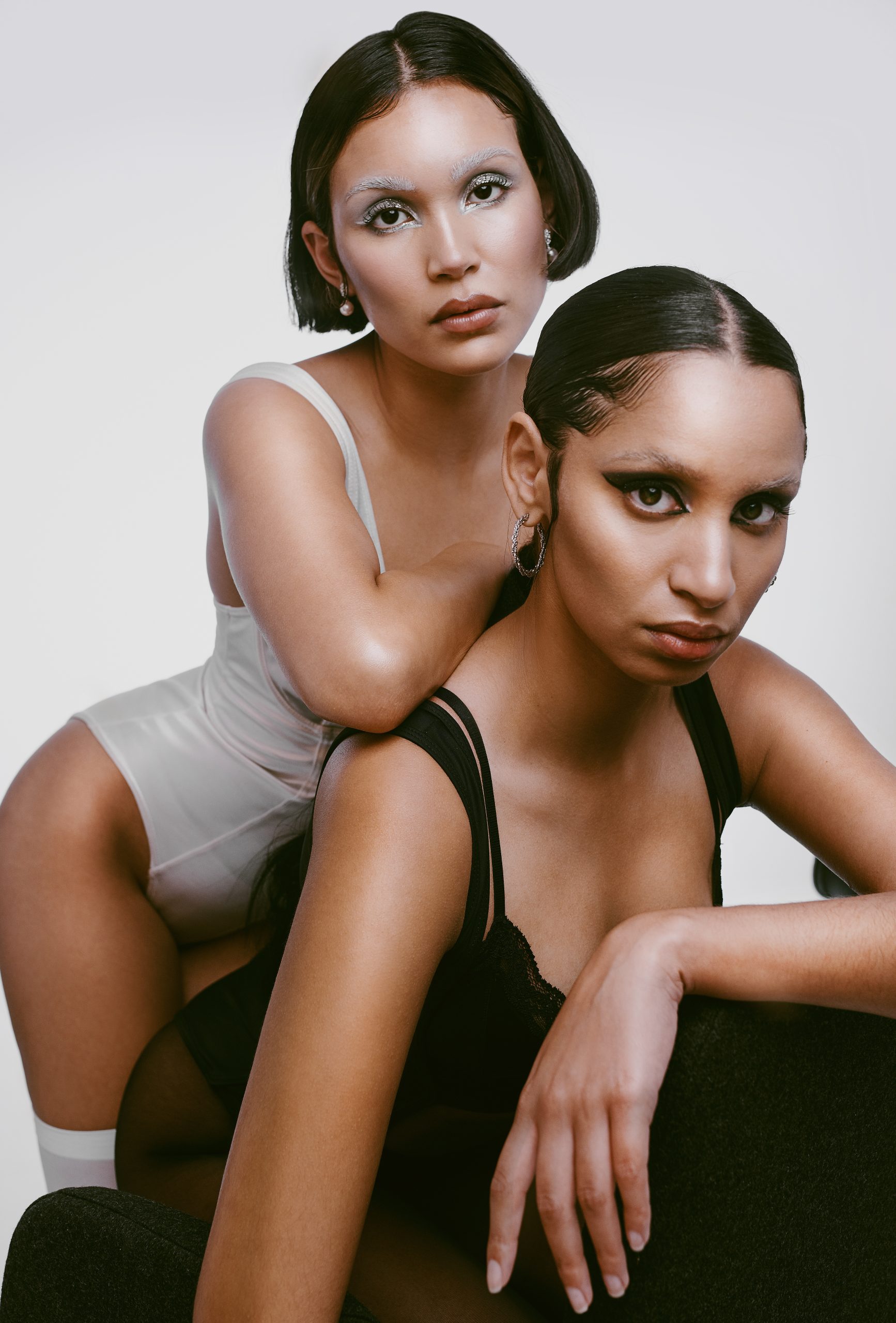 How true or relatable does the story become when the narrators aren't part of the lived experience?
Ironically, I myself may be an ambivalent perpetrator of this very critique, which is why although I can't argue for Delmaine's work being one of a kind when it comes to subject matter, I would like to argue that, that doesn't actually impact the importance or relevance of her work at all.
What we need more and more in an age where divisions seem to be growing wider and wider are writers, creators, artists, poets and everyday citizens telling their stories and capturing the lived experience of those around them.