Fashion photography is equally about capturing the clothing as it is about the wearer; the bodily form brings life to the garments, and the two components work together to cement a designer's vision for a collection. Christina Fragkou has an inimitable ability to consider both aspects when forging a photograph — one that reads of astounding composition, colour and frames the essence of what fashion is about: expression and the elucidation of current times. South African born, Christina has worked the European fashion week circuit for around eight years, establishing a close relationship with some of the biggest names in the industry. Now she has returned home to Cape Town set on telling it as she truly sees it; "South Africa is where it is at". As we shift away from viewing the European fashion industry as the mantle upon which the standard is set globally, Christina's excitement for the future of fashion here is palpable through our conversation. Interestingly, her work around street photography is as exhilarating as her backstage images — showing a great range and ability to notice deepened details of the crowd that make up the revered shows from Milan, to London, Paris and Copenhagen.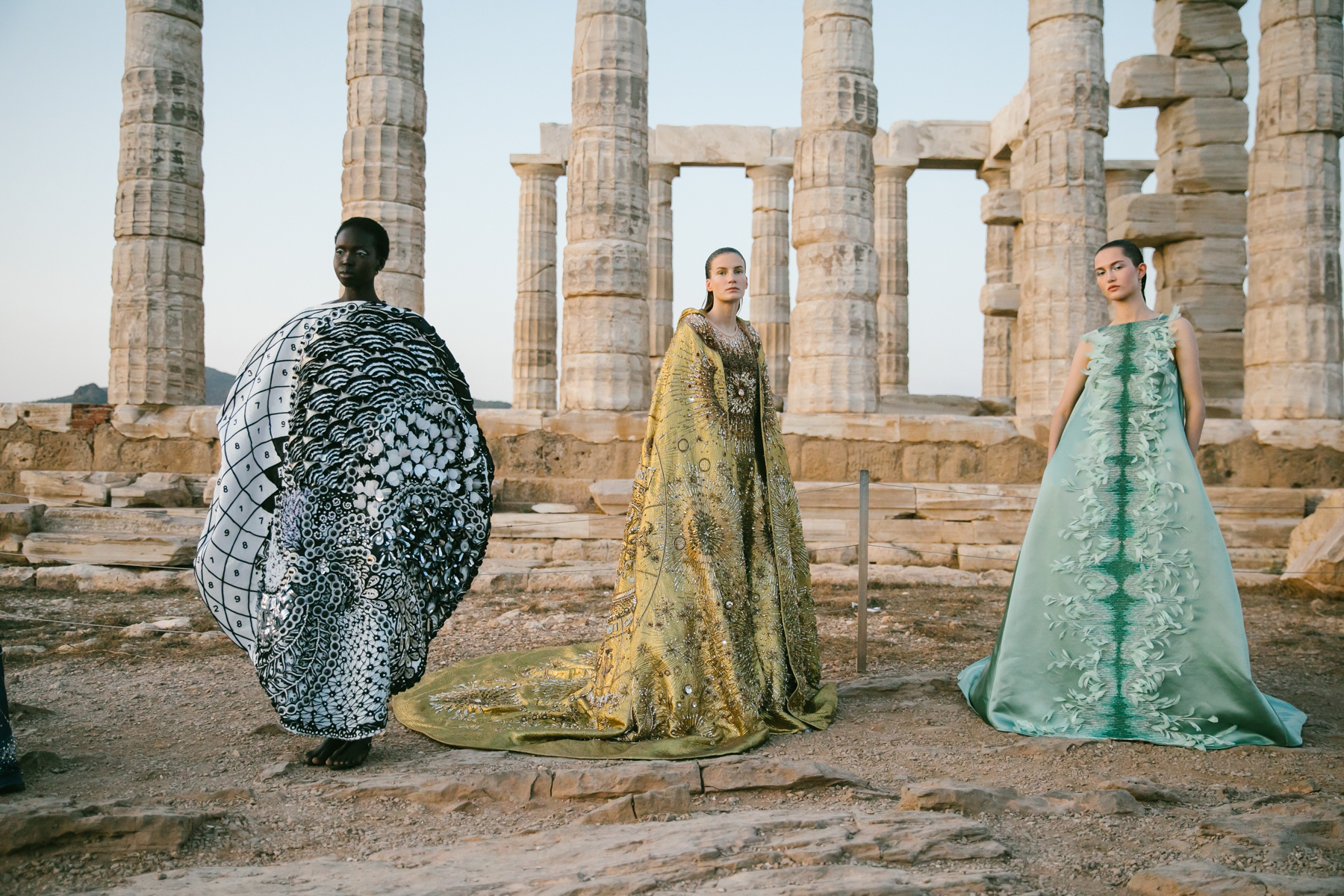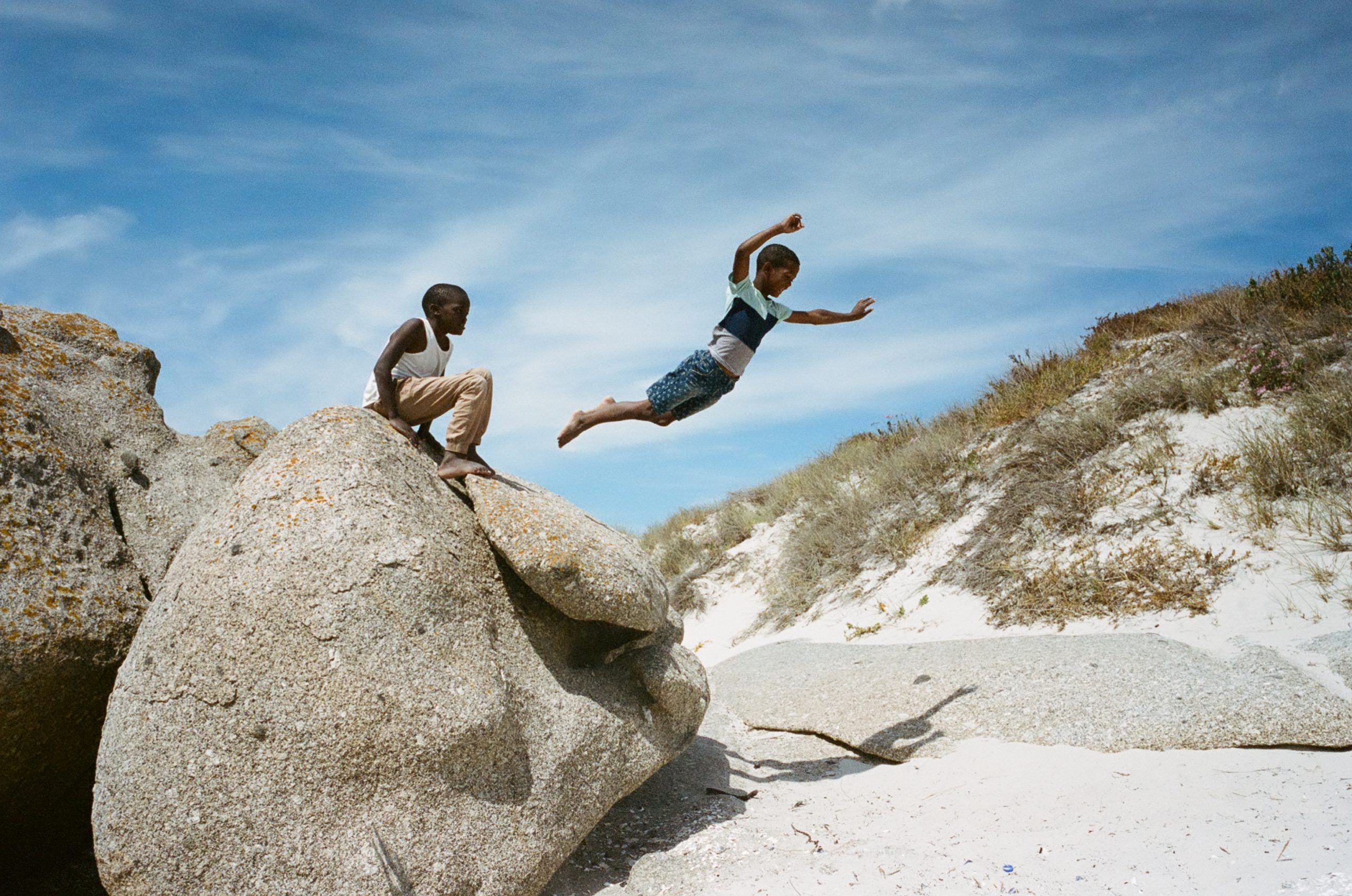 I studied a year of photography after taking a gap year, and I spent the whole year contemplating whether I wanted to be a street photographer or a fashion photographer, back and forth for a long time. I ended up studying abroad for a year doing a foundation course in fashion — and I learned about street style photography, which basically married my dilemma into this really succinct concept where people outside on the streets during fashion week became the focal point. I was like woah — worlds do collide and I began to be able to see how I could blend my style of shooting from the hip and capturing things outside of a fashion context [that] could work together.
Christina remarks that a documentary on Bill Cunningham cemented her vision for working on the streets of fashion week and at the shows, Cunningham himself had a diverse range of skills within the fashion space, noting his interest in the faces outside the shows. I sometimes feel that there is something far more relatable about the fashion week crowds, who interpret their own sartorial essence in a way that a pre-ordained collection cannot, although:
It's getting quite saturated, and affected by the way people almost need to get a photograph outside a show – it's less spontaneous than it used to be, especially when outfits are gifted so that brand allegiances are fostered. PR want guests to wear a full branded look, so sometimes it's not always true to the person that this is their personal style; it can be quite manufactured. But it's still really exciting, because you are always going to find these beautiful, natural moments. As cringe as it sounds – they really do have a passion for fashion, and that translates really well into an image. You see them styling, mixing high and low brands and it just looks amazing. I love seeing the mixing of the "real" world with the fashion world.
Regarding the COVID-19 pandemic, in which the whole planet has been rocked, it is no surprise that fashion has had to adapt too, and Christina confirms this:
I keep trying to explain to people that COVID has killed a lot — Europe is not the same right now, there is a lot of stress and fear that is almost energetically palpable. The irony is that for photographers, whose very craft is digital, would have no problem with this massive shift to online formats for showcasing work. [However], it has been really tough because photography at the end of the day is a very personal and analogue experience. Going back for this season was way worse than the Spring/Summer shows last year September. 
Christina assures me that her intention is centred around forging a career here — eager to build bodies of work that express her love for this country and region. It is an interesting scenario, where the norm is usually for people to work their way up to the fashion capitals of the world, Christina started there and is now bringing it back home. I ask her what she thinks of fashion here, to which she responds:
I think it's so fucking cool. I see shit coming up, and evolving really quickly here. Looking at local brands I can see a refinement and effortlessness that is so truly South African. People here are intent on growing, and carving out their own unique viewpoint — it's really great. Also, we are doing really well internationally, for the first time in the last few years, people will come up to me and ask about Thebe or Sindiso. My friend — a fashion editor — even called me from a showroom to ask about Sindiso Khumalo, and I feel overwhelmed with pride to be able to see our designers get the recognition that they deserve. I have the SA flag stuck onto the front of my camera because being from SA and always remembering that is important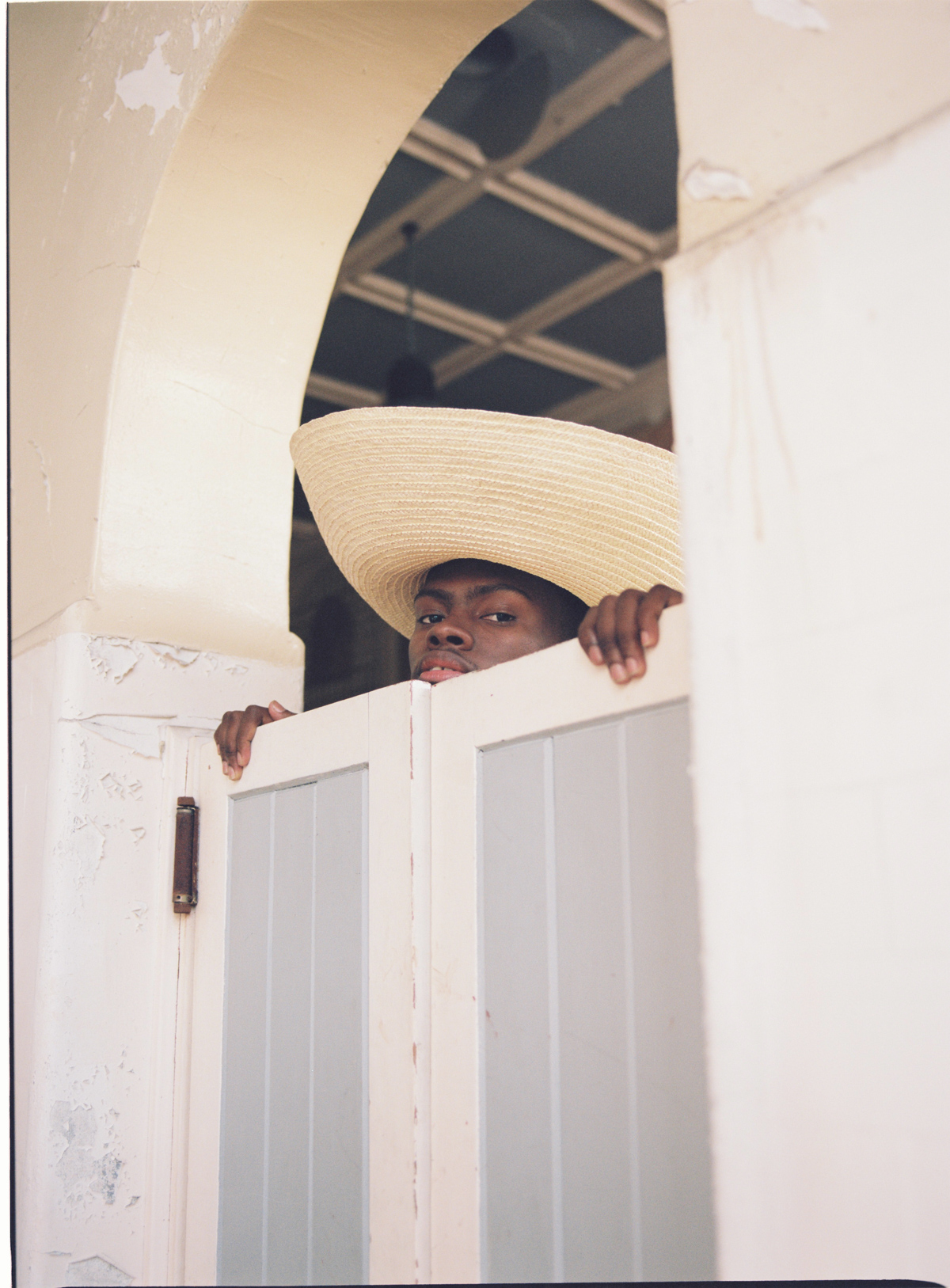 As a fashion photographer, one would think an immersion in "trends" is fundamental to the practice, however, Christina offers a fresh perspective on this:
The word "trend" has such loaded connotations and has become quite obsolete — what you and I mean when we talk about trends is a collective shift in consciousness, and it's important to evolve with the language in that sense. The younger generation want nothing to do with trends because there is this desperation to find oneself away from societal instruction; to not conform. We are not actually talking about trends in the traditional sense, we are talking about shifts — responses to the cultural and social energy of the time. For example with the pandemic, people are at home and fashion has been required to adapt to that; to be more functional and comfortable. I want to wear something that will look just as good at home, to my hike and then onto the evening. So, when I think of trends I tend to ask what people are needing at the moment and what that response looks like? 
It is this kind of insight and wisdom that has made speaking with Christina a true pleasure, as someone who exists firmly as themselves in both the industry and personally. Her energy and love for what she does, and its stunning outcome, makes it truly exciting to be a part of our emerging fashion story in South Africa. And as Christina says, she grew up going to trash house parties in Blouberg and now works with titans of fashion every season — reminding us that it is possible; for all us.