Lebogang Tlhako aka Sisterbozza combines her love for fashion, photography, thrifting and township life. Brought up in Katlehong, the Market Photo Workshop alumna and entrepreneur has dreamt about creating a fashion magazine for herself and her peers in the township for years. This jump started her idea to curate her Sisterbozza Instagram page, where she shares photographs of the clothes and jewellery she sells online. She is also part of an art duo Sho Ngwana, creating work representative of their experiences.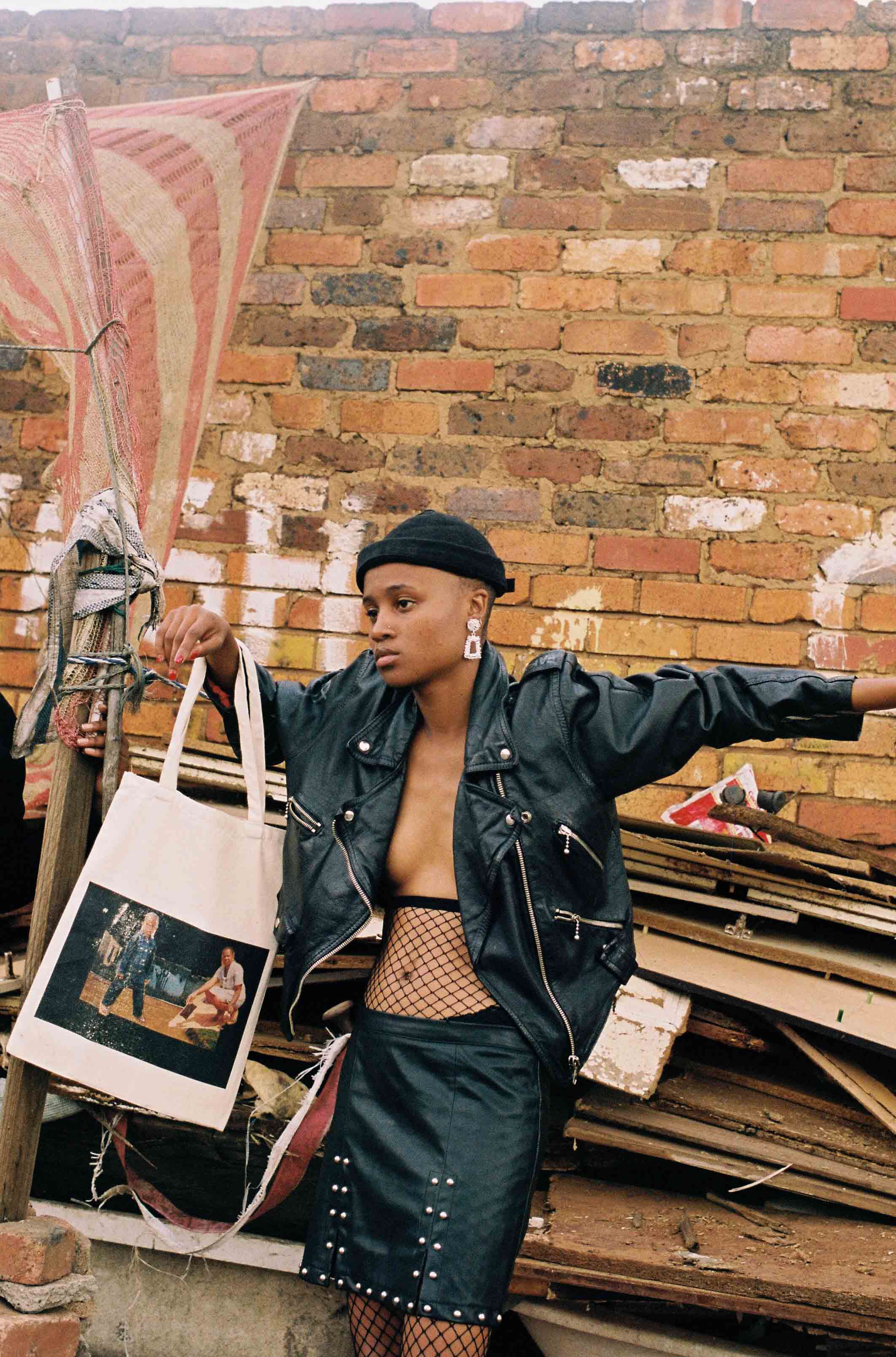 Lebogang's latest work, the 'Sibadala Sibancane' tote bag and its Matric dance-inspired lookbook serve as a souvenir of personal memory that combines fashion and art. Created as a part of the incubator programme by The Market Photo Workshop in collaboration with the Department of Arts and Culture, this work demonstrates her desire to move away from the traditional form of displaying images in a gallery space. By presenting her work on bags, she injects mobility and functionality into what could have been static work.
Reflecting on her own experiences, Lebogang highlights that there are three moments that young women look forward to – their Matric dance, their 21st and their graduation party. Sharing a description of her own Matric dance outfit – a suit followed by a head-to-toe Nike ensemble for the after party – Lebogang explains that the feeling of excitement and pride from Matric dance festivities were what she wanted to focus on for this lookbook.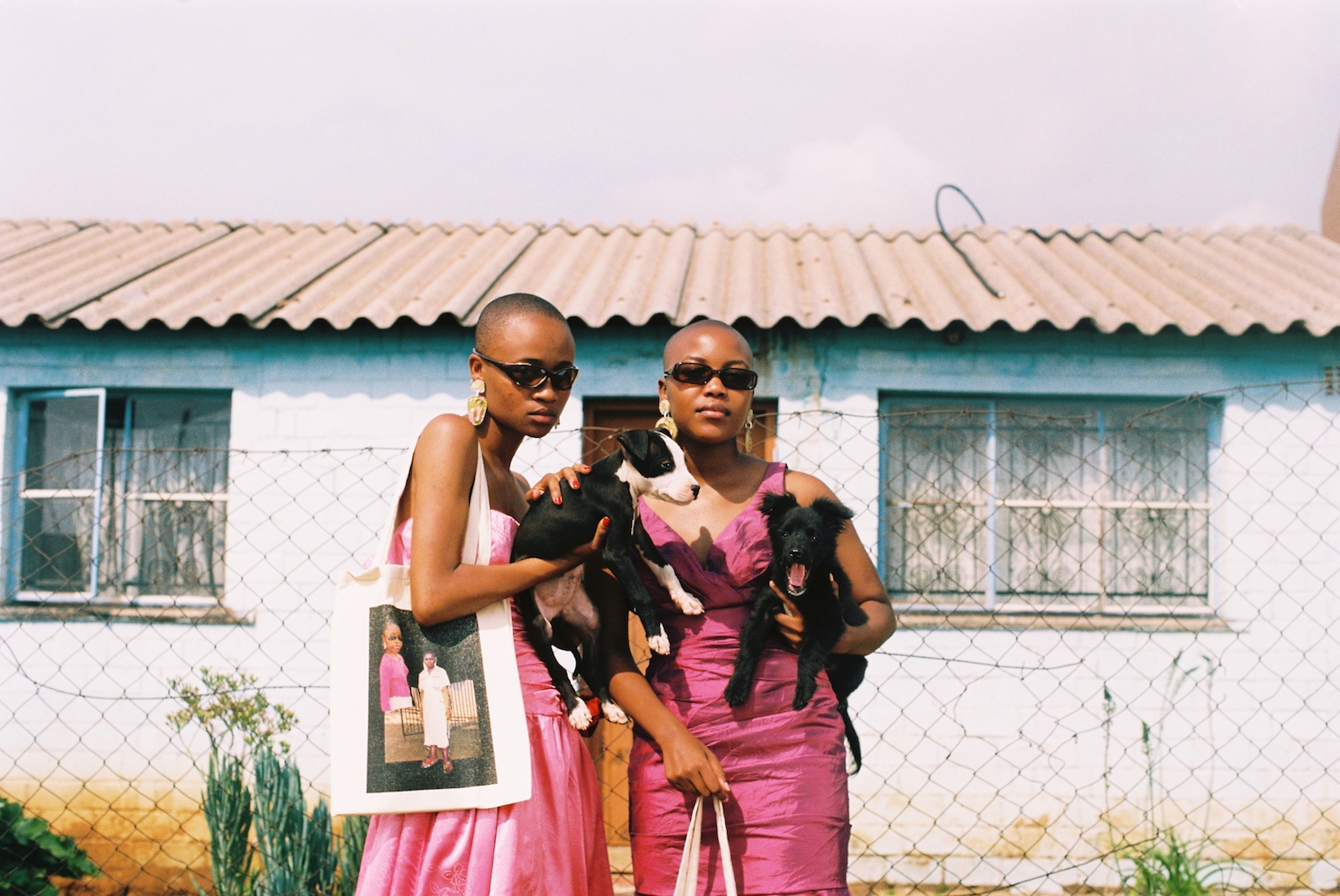 I interviewed Lebogang to find out more about her tote bags and the lookbook.
How did you come up with the idea of the Sibadala Sibancane tote bag, and why did you focus specifically on the Matric dance?
I think tote bags have some sort of connection to the art world and I wanted my gallery to be on the streets, floating around. In addition to tote bags, one of the dresses in the lookbook was obtained as a part of the Choko Challenge – a social media means to showcase the value of R20 in Johannesburg. Costing only R20, the other dress was also thrifted. When I got the first dress while I was thrifting, people asked me if I was going to a Matric dance and I [got the] idea of recreating my Matric dance- the two girls in the images (Buhle Mbongwa and Kgotso Selomah) [demonstrate what I] actually would have loved to look like but couldn't. Bold, flamboyant and self-assured!
Please share more about the images that appear on the tote bags.
The images on the tote bags are scanned images of my mother in her prime, who represents the Sibadala, and photographs that I have taken of young girls from Katlehong, [who represent] the Sibancane. They remind me so much of myself when I was younger, carefree and full of life.
"Sibadala, Sibancane" literally means 'we are old, we are young'. It's a colloquial expression used in most townships when you're not sure of a person's age judging from their appearance. The girls represent the young me (Sibancane) and my mom represent[s] the old (Sibadala). When I search for clothes 'kodopa' (thrift), I connect to my mother. She used to sell second hand clothing too, just like myself.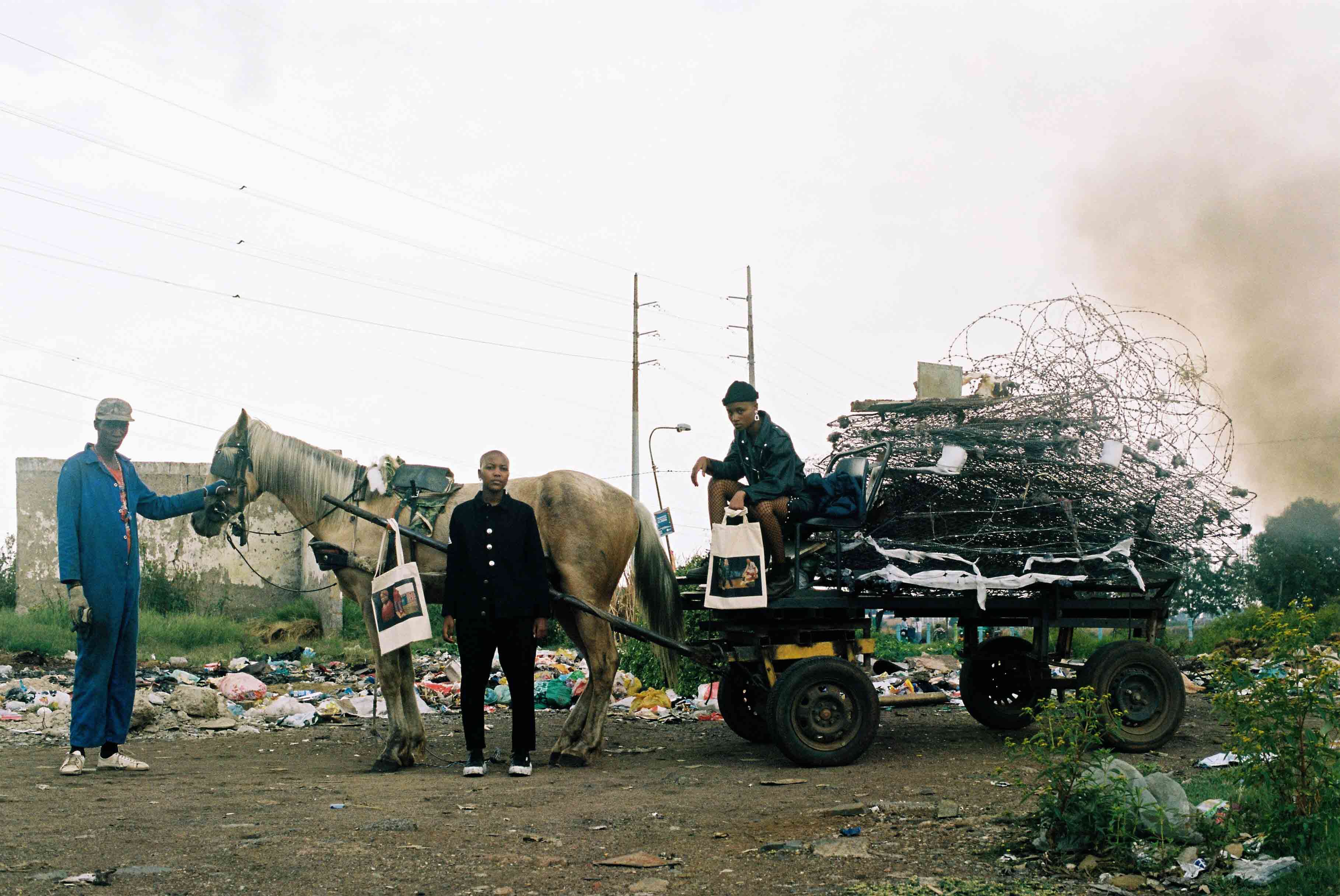 Please share more about the styling, look and feel of the images in the lookbook.
I was thinking of Matric dances from the early 2000s, and I really wanted to have [a] homely vibe. It's a big day and everyone wants to take pictures of you because uMasebotsana (you're beautiful). I shot these images on film because I wanted to maintain that vintage feel.
Share more about your conceptual, creative and productive processes involved in the production of the tote images and the lookbook images.
Sibadala, Sibancane is an exploration of self. Nostalgia is the main motivator behind this project shot on film to give it that timeless element. I always use my family photo albums as inspiration. I knew I wanted my work to move around but didn't really have a solid idea [of] how and which images will end up on the tote.  The Market Photo Workshop assigns a participant with a mentor. My mentor was Jamal Nxedlana. One of the things that I always tried to avoid was to write and talk about my work, and now I know that the same amount of work I put in making sure that I get the desired photographs is the same I have to in making sure that I understand what my work is about.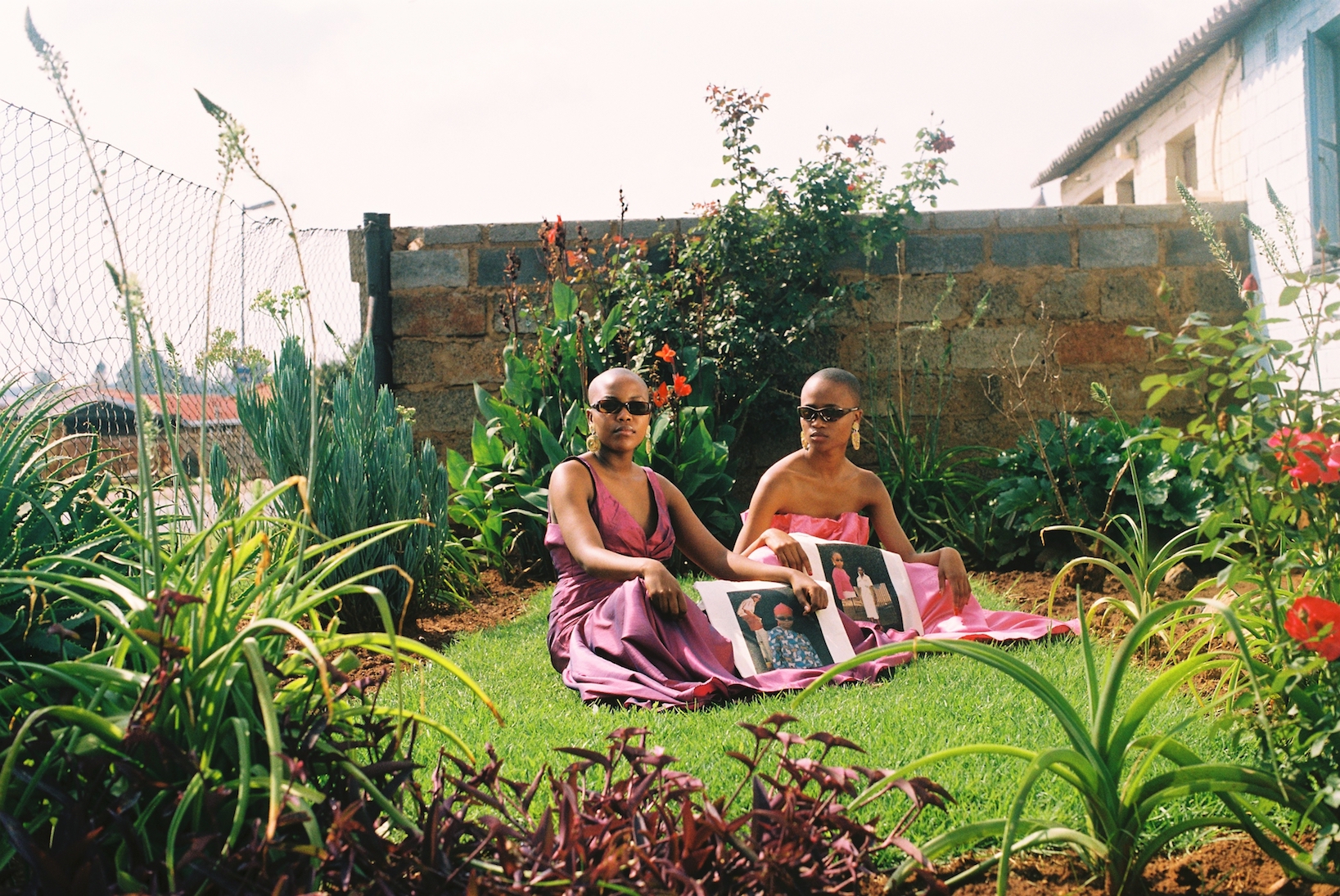 Please share more about the programme at The Market Photo Workshop, and how the lookbook fits into this?
It's called the Incubator programme at The Market Photo Workshop in collaboration with the Department of Arts and Culture. It's a 7-month long programme and it provides the participants with practical experience and exposure to fully understand major aspects of the enterprise of photography. This includes photography entrepreneurship and business management, gallery practice, photography archives and collections, curatorial practice, editing, training and participatory projects and explored photography through artistic, commercial, and media practice.
The rationale behind the programme is to benefit emerging photographers- to better their lives, especially those living in marginalized areas such as informal settlements and townships, the main objectives are to develop local content and economies in townships by giving emerging photographers access to resources and business.