"We think we are liberated by individualism, but in reality we've given up so much power. People are so caught up in the nuances of their own personal realm that they've lost real civic relationships with one another. We've lost that collective power."  – Andrea Zittel
Recent PPC Imaginarium winner Chris Soal is back from his residency and presents to Johannesburg art lovers his latest body of work in the form of a solo exhibition. Orbits of Relating is Chris's first solo exhibition as well as his first participation in a show since graduating with an Honours degree in Fine Art from the University of the Witwatersrand.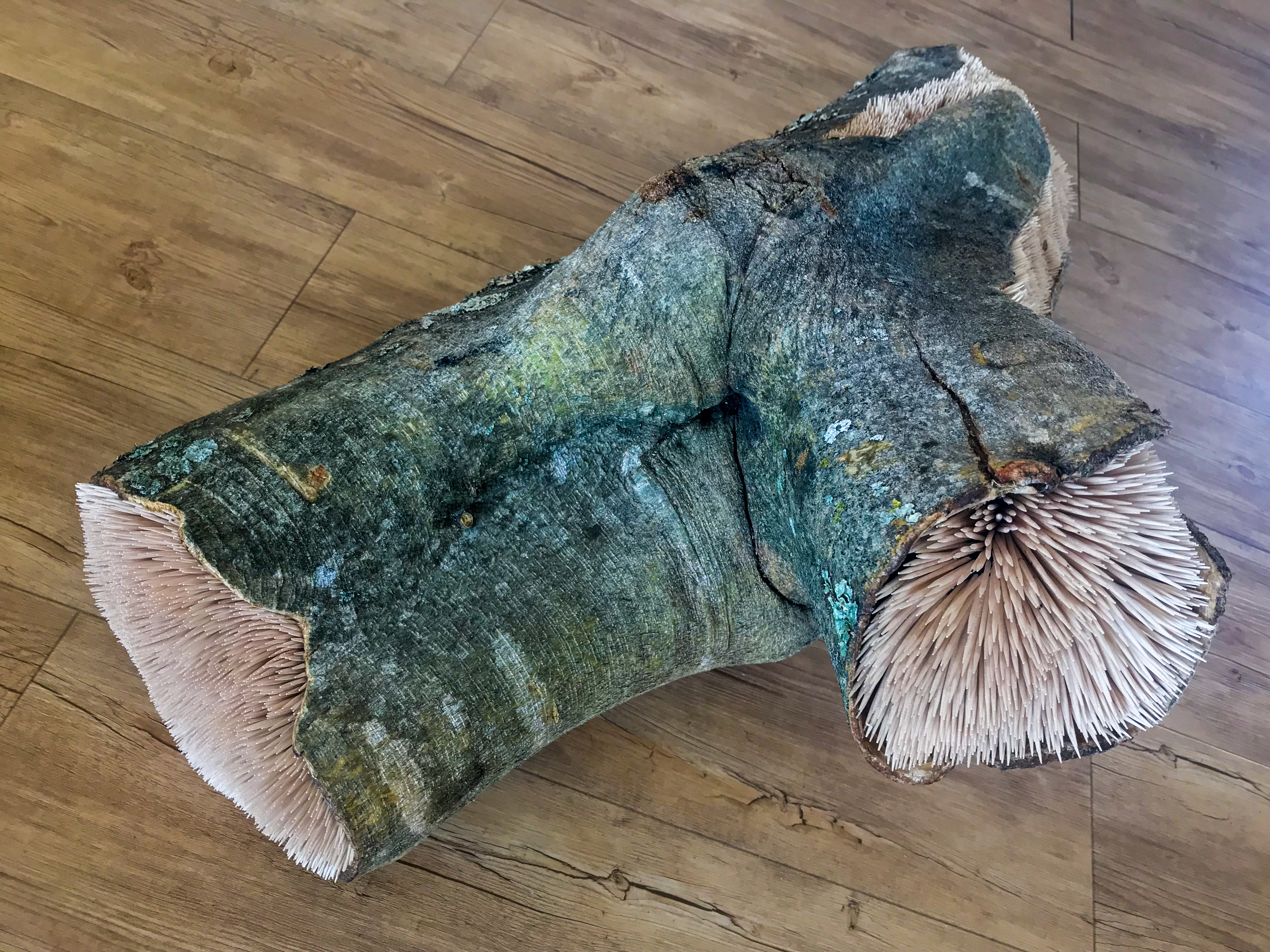 His journey with NO END Contemporary began early in 2017 when the gallery invited him to be a part of the group show, What's In It For You. Since this initial opportunity Chris has exhibited in three other group shows by the gallery and was one of their featured artist at the 2017 Turbine Art Fair.
Orbits of Relating has been in stages of development for over a year and a half, the artist shares with me. The show's artworks which consists in its near entirety of thousands of toothpicks strategically packed to morph into shape, texture and sculptural works were all born from an initial idea that was formulated in a restaurant.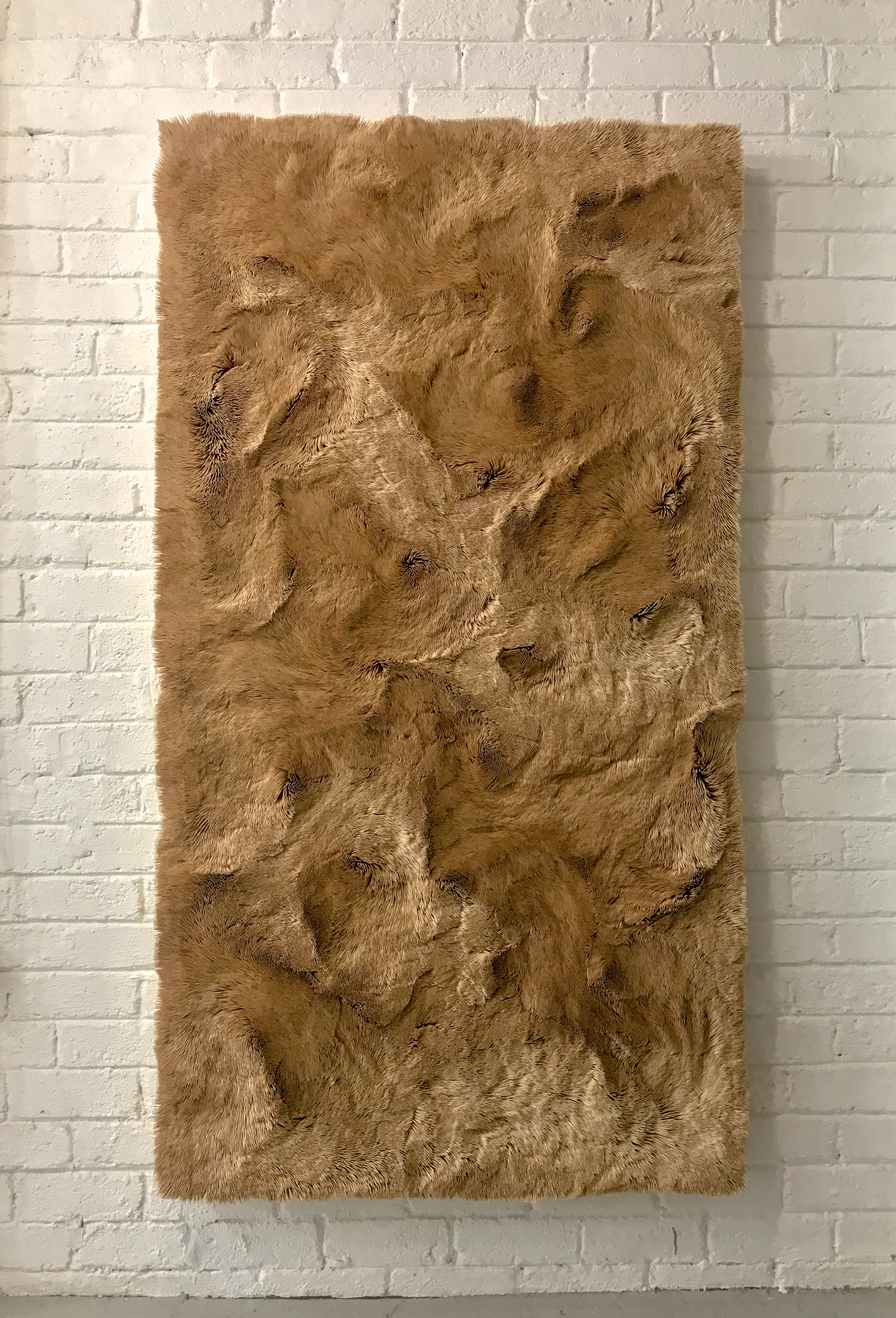 "I was sitting at a restaurant with some friends and picked up the toothpick container at the end of the meal, and the pattern in which the toothpicks had arranged themselves, fascinated me and I took a photo."  Albeit his initial fascination by the pattern the toothpicks fell into that day in the restaurant, Chris dismissed toothpicks as a material to create art with. This early dismissal stemmed from the disposable life of a toothpick, usually serving one purpose in our society and thereafter immediately discarded – "…that little voice said, "no one cares about toothpicks."
Using the group show 2K with NO END, as a platform for early experimentation with the medium he created two small toothpick based works. Impressed by what the medium had to offer, Chris continued creating with toothpicks.
"It's ironic because my initial intention was to replicate the specific pattern which I saw that day in the restaurant, however I failed. I couldn't get the toothpicks to sit the way I wanted and in that failure something spectacular emerged."
The works in the exhibition were created during Chris' recent residency hosted by the Southern African Foundation For Contemporary Art (SAFFCA) held in Knysna.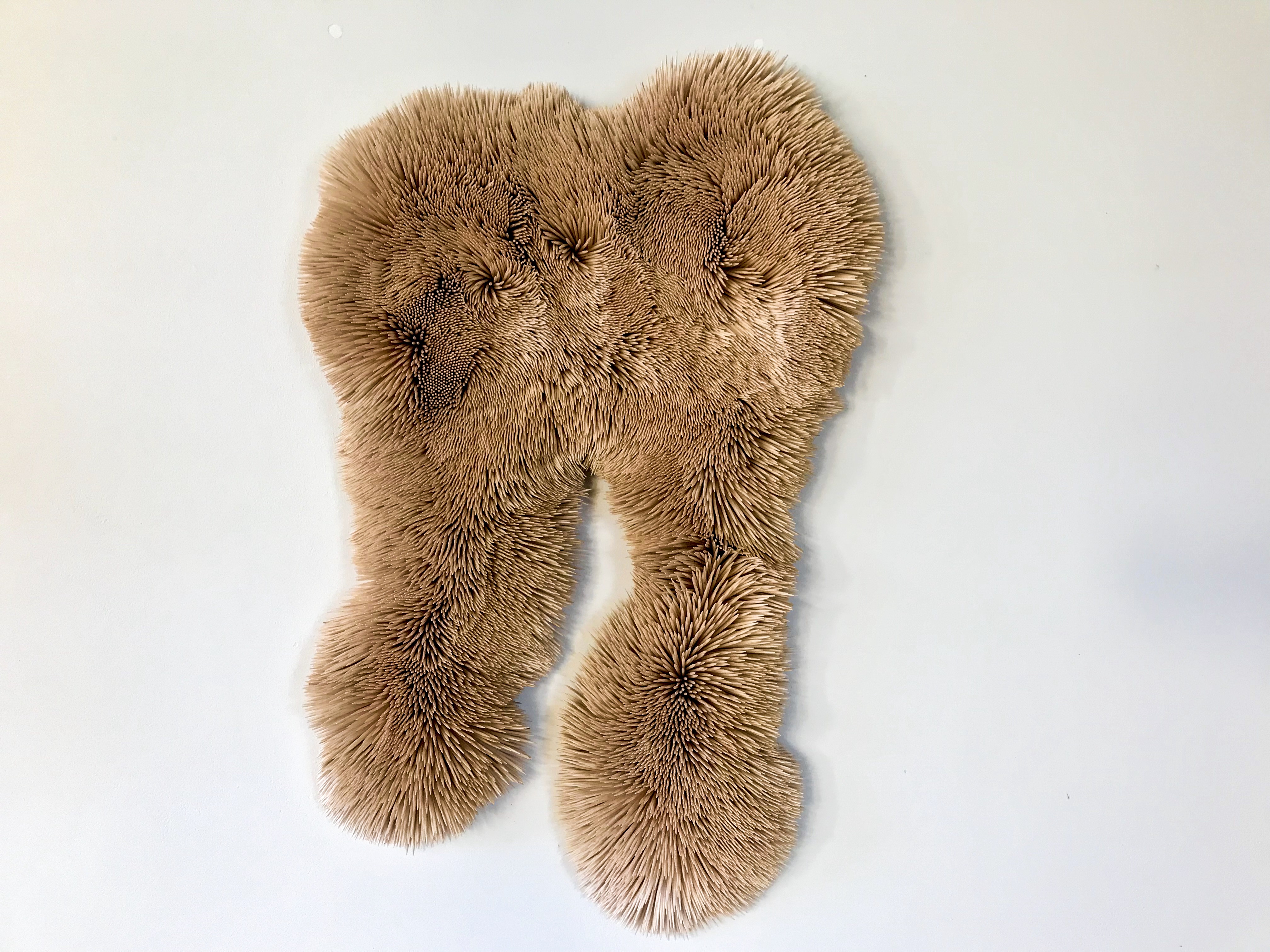 Chris' words to eager art supporters wanting to attend the exhibition is that they should not come with expectations because "If they come expecting grandeur they'll leave disappointed. My work utilises debris and objects on the margins of our society, and it hinges on the fact that these objects have become invisible to our eyes once they serve their purpose."
Chris' work relies on audience engagements, conceptual and methodological cornerstones to his practise. In a world of much superficiality and impersonal interaction he saw an opportunity to create work that was visceral, engaging and acts to affirm his viewer's presence and existence.
On the topic of the titles for his artworks Chris explains that his aim was to give the abstract or formal work that he creates a relatable nature. He regards his titles as windows and/or entry points into his work. It acts as an opening for his viewer into something more than what the eye can perceive.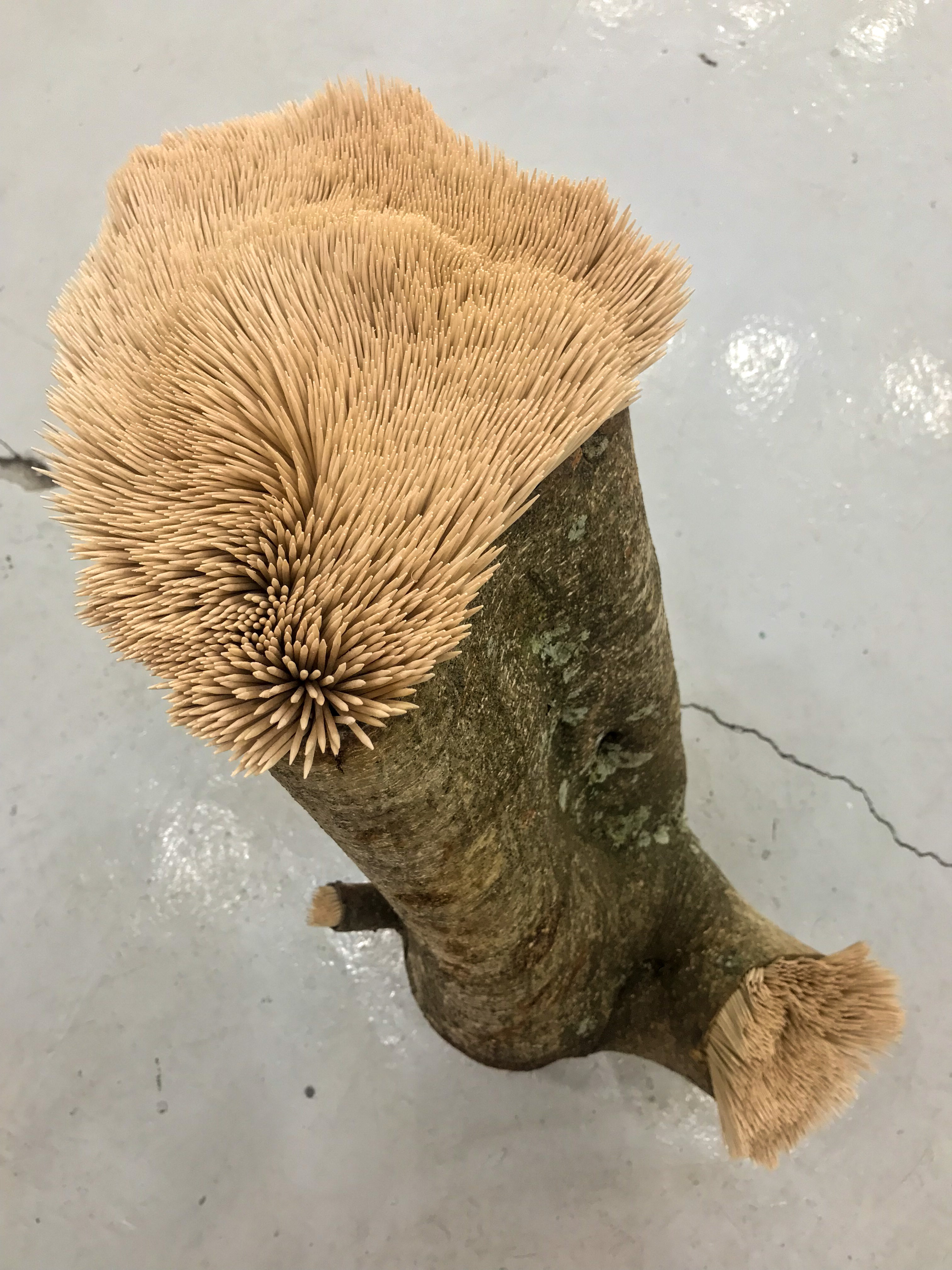 Chris' work which has been called political in nature can be regarded as such as it addresses "polis" derived from politics and meaning citizenry. His work acts as an affirmation to his viewers that they exist and have value. This is communicated through the use of materials and titles in particular, that they exist in relation to others. Chris explains this as being a part of a complex system of aesthetic producers and consumers.
Aesthetic and political value for the works are derived from Chris' deliberate use of capitalism driven debris. The point of relation that is encouraged with his work exists between his viewers and themselves to the work of art, and through material transcendence that goes beyond its singular shape. "These are simply inroads for further critical contemplation, not a message which can be written down in literary form…".
Orbits of Relating will be on display at NO END Contemporary from 24 May – 23 June 2018.
Have a look at the Facebook event for more info.