FAKA, the duo made up of Desire Marea and Fela Gucci explores a combination of mediums including sound, performance, video and photography. These are the tools they use to unpack themes central to their own experiences, resulting in the construction of a low-fi, eclectic aesthetic that communicates the liberation and reimagination of queer bodies.
Their collective name FAKA is descriptive of the impact of their work. Their presence is not a faint permeation or seeping into the consciousness of audiences. Instead, it is a direct insertion into ones frame of reference.
Inviting audiences into their ritualistic, celebratory performances with seductive looks and welcoming hand gestures, their aim is to humanise all faces whose presence signify underrepresented realities. Their work moves beyond that of a performance duo, and shifts into the realm of a cultural movement. Their existence lives beyond gallery spaces and stages, penetrating coded environments with their online presence through sound, video and social media. FAKA have created their own hybridised language to express intersectional body politics. Their work engenders the creation of safe spaces for black, queer, gender non-conforming or trans people to reflect on their own experiences and grow in community.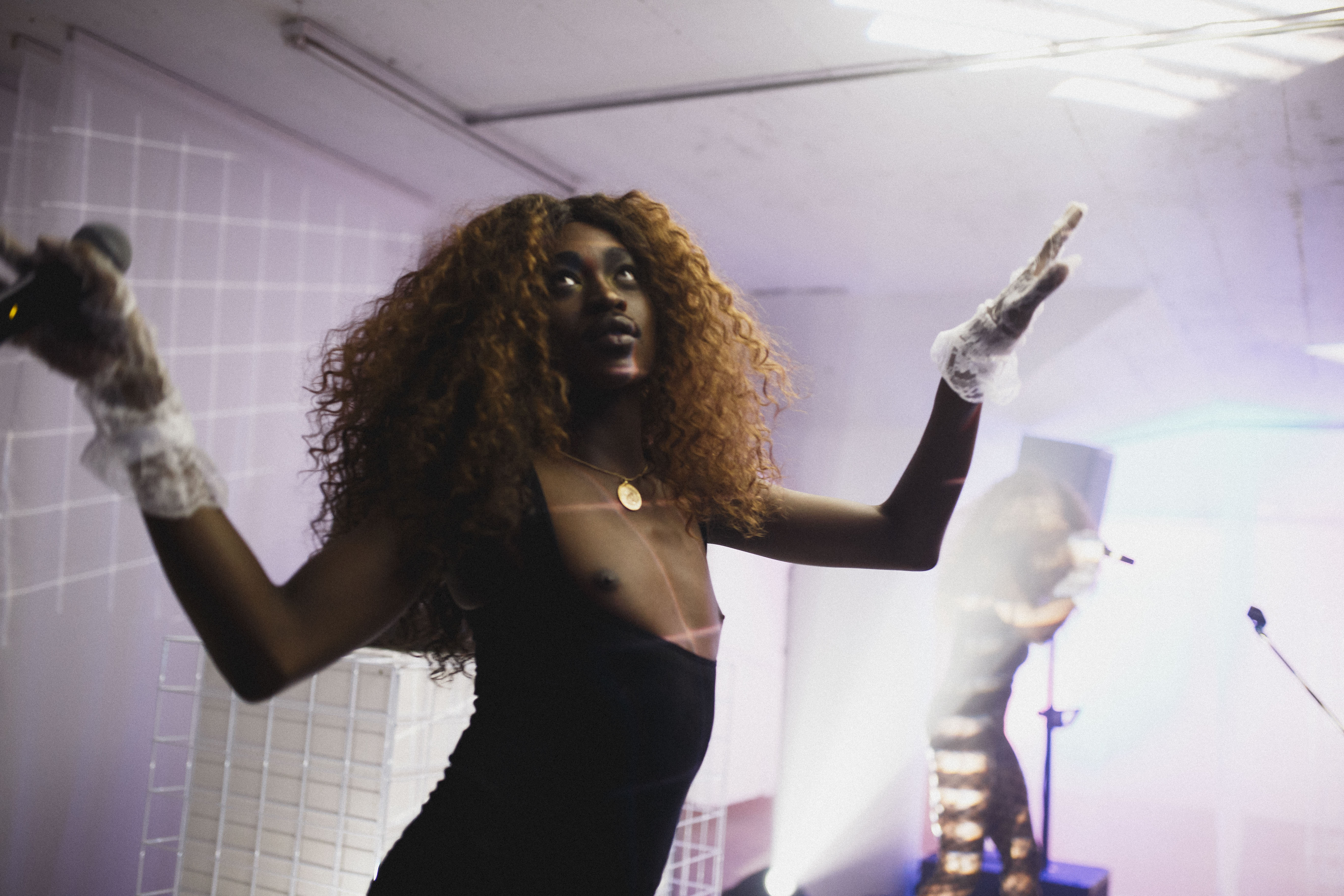 As a duo FAKA commemorates and contributes to "third world aesthetics", making a demand for this to receive large scale validation in local and international creative cultures. European audiences, and more recently Australian audiences, have been drawn to their ancestral gqom sounds as well as the unapologetic lyrical and performative transmission of their own stories and that of Black Queer Culture in South Africa.
Disrupting cis-heteronormative notions of existence, their work is an amalgamation of music and art, collapsing the idea that artists need to focus on and be recognized within one specific discipline.
Their collective manifesto can be summarised by words from a Facebook post about their 2016 song 'Isifundo Sokuqala' – "Izitabane zaziwe ukuthi zibuya ebukhosini" (Let it be known, that queerness is a thing of the Gods), paired with the statement that the song is an "ode to all the powerful dolls who risk their lives every day by being visible in an unsafe world. This is a celebration of those who have fearlessly embraced themselves. Because when your identity is the cause of your suffering in the world, you begin to fear the very source of your greatness in the world."