SMITH Studios opened its summer exhibition Rendezvous on the 5th of December 2018 featuring work by 23 of the gallery's artists of 2018. Rendezvous acts as a closing to the gallery's fourth year of operation and was begun with LOVE? – Banele Khoza's first solo show with SMITH. Going on to the AKAA Fair in Paris with the show, Seeking myself in others he had his first museum show at Zeitz MOCAA, Banele Khoza LGBTQI+.
In preparation for the show a roundtable discussion was held. Below a transcript of what some of my favourite SMITH artists had to say about their individual practices:
I often use found objects, things that are easily accessible, and using new methods to treat them. I enjoy making compositions with low cost items because I dislike the ego and assumption of large sculptures made with expensive materials; I don't know how you can ever be so sure of your work as to make such bold and lasting statements. This time I'm painting on these objects, in this case lightly crushed or dented cans. I paint the cans white, or cream, to create canvases of sorts and then paint the indents in red. This process has been different to my previous work in that I've spent more time on the making of the work than the photographing of it. I wanted to show more process and intervention.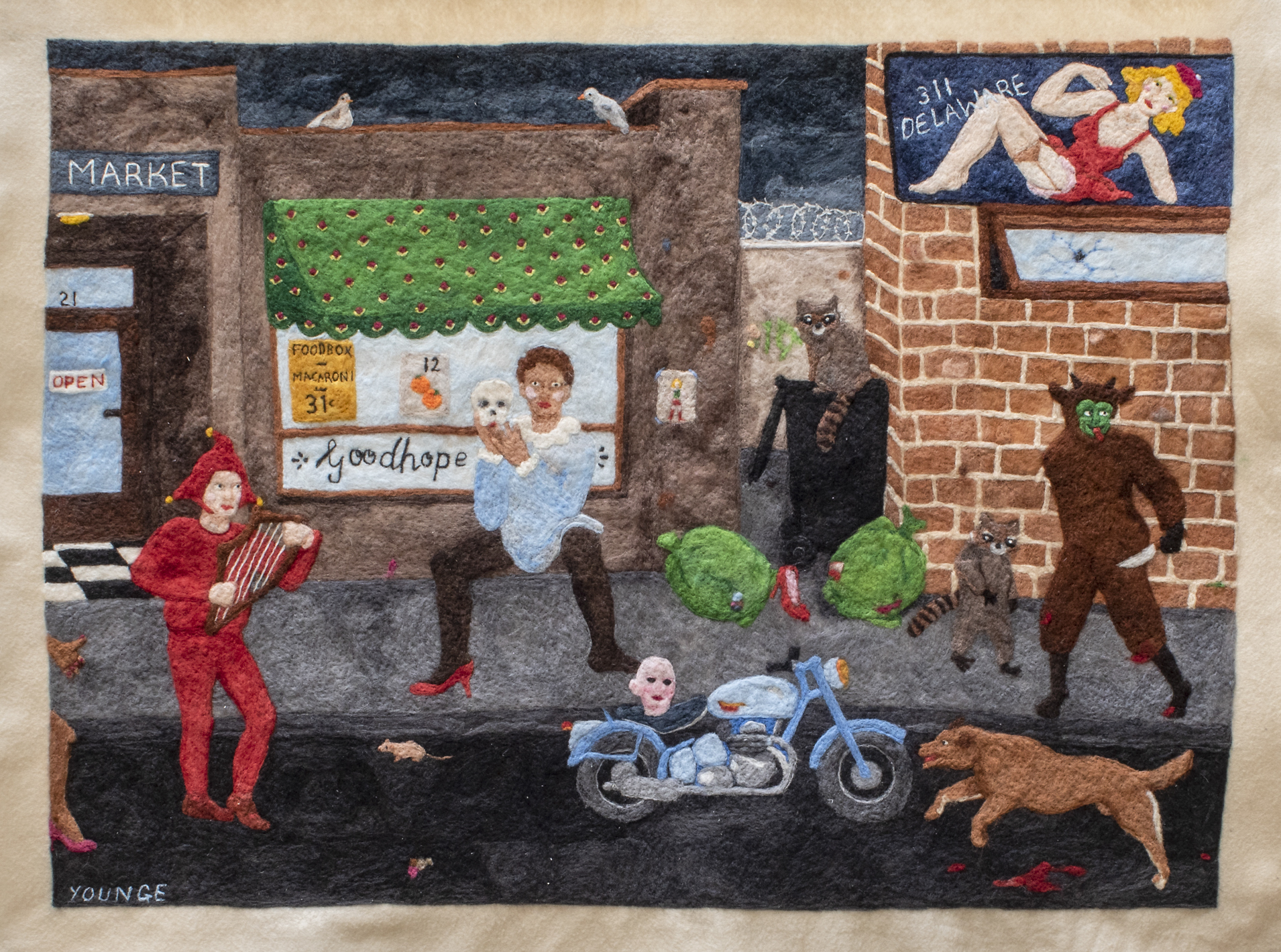 My contribution is a painting of a photograph that I printed on perspex. The inspiration for it was a woman I met on a beach in Mozambique who was either psychotic or schizophrenic or some level of insane and we built up a relationship over the time I was there (to the extent that you can build up a relationship with someone whose verbal or mental language you don't speak). At some point she realised I was taking photos of things around us and asked if I would take photos of her. She started spontaneously posing with this sea cucumber. It was a very bizarre set up. The photographs are less about her and who she is than they are about a very personal experience I had and trying to create a visual map of how I dealt with said experience. The photograph is layers, shapes, flattening of the subject matter. By the time the work gets into a gallery I already feel quite removed from it, so I feel I make it more relatable to a viewer by mapping out how I related to the content.
I'm a bit of a hoarder and I do thousands of photographic test prints. There are all these subtle colour shifts that take place from test to test and working with light means these things can make a huge difference. So I have all these tests in my studio and because Jess (Holdengarde) works with found images and collage we thought: wouldn't it be nice to collaborate? I've always wanted to work with the images but I'm too scared to touch them. So the idea of handing them to someone else to break down appealed to me by allowing someone with a different take on things to handle the material. Jess delved into those images and old polaroids, parts my body and old stories and stitched a narrative that she placed onto the seascapes. There was this intuitive play between knowing someone quite
well and also a level of trust to give them something to interpret. We are both the author of the work and it's tricky to identify who the work belongs to in a way.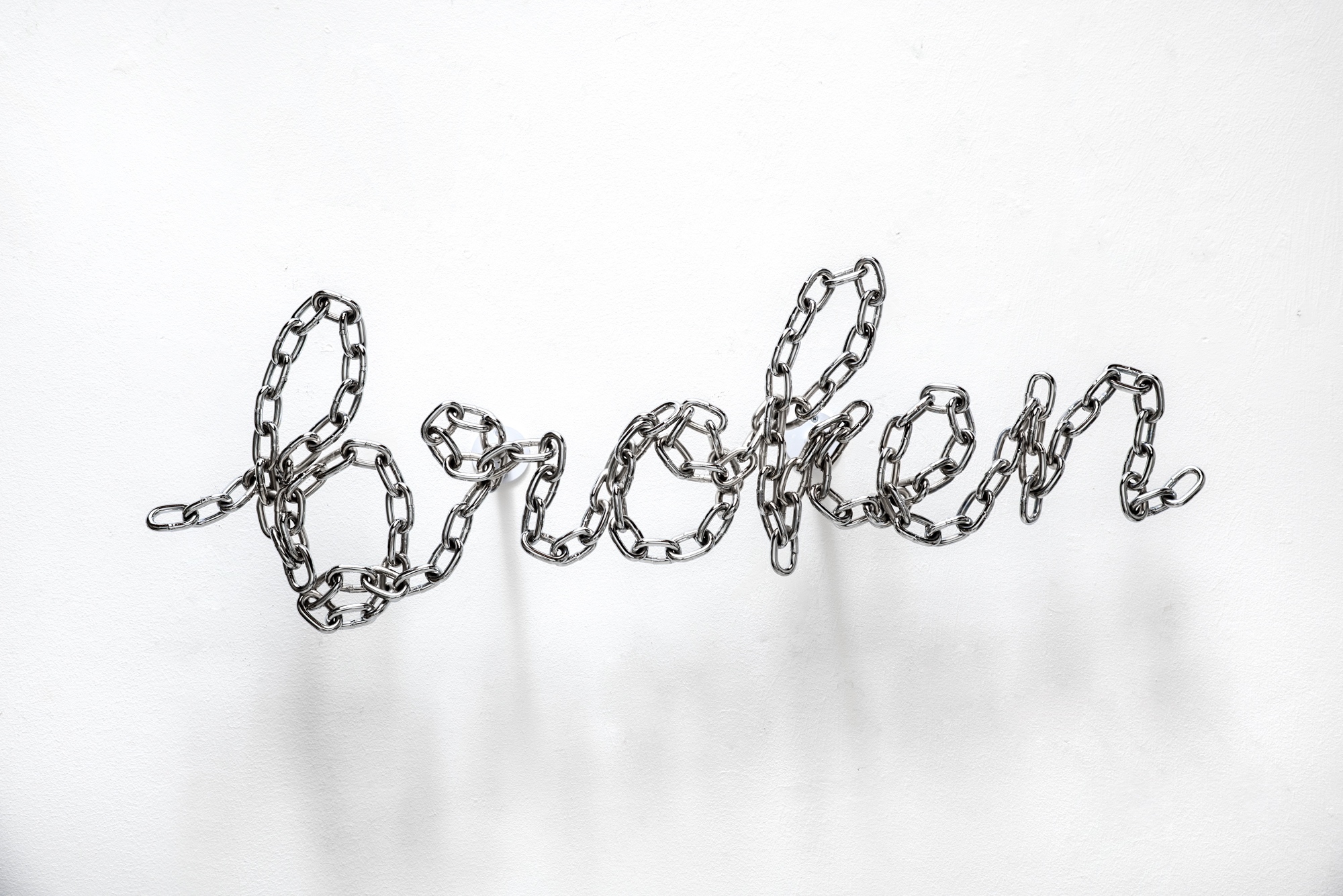 I've made a painting, my first real delving into portraiture since I returned to practicing in the past two years. For two years after graduating from Michaelis I didn't step into a gallery or make a work. It's a playful self-portrait. I like to use humour to address serious topics. It's called Almond Eyes and, literally, I have almonds placed over my eyes. It's a commentary on the fetishisation of woman of colour and the use of food produce to describe aspects of our anatomy. For example, having cocoa skin, or mocha skin. I listened to a podcast recently in which they did the same for white skin, describing it "mayo" like, which by reflection shows the absurdity of these adjectives. Portraiture is a very new thing for me but I'm loving it. I used to do a lot of still lifes but always saw them as self- portraits too, but now I feel I'm being a bit more honest and direct by painting myself.
My work has always been about intersexual feminism and rewriting history and the power of images and symbolism. I've recently had a baby, and this work speaks directly to this colossal life-changing (and life-affirming) event. I've been thinking about creation in general, whether of art or of the pure creation of another human being. I've also been focusing on the power of domestic spaces and history repeating itself; about being a daughter and then a mother; about generational inheritances; about women's work and the power of women's work and all of this led to a painting called Mother's Tricks, which features a lot of found material pasted onto the canvas and worked over with paint. There are lots of symbols that tie to motherhood and its various roles and rituals. There's a ball
bouncing through the scene to represent juggling tasks and a child's toys. There is a table and curtain to symbolise hiding under your mother's skirt. Lots of vases too, thinking of the female body being like a vase but also the symbolism and value of Greek vases that tell a story. It's set in a bodega, a public private space and there's an apron appliquéd onto the canvas. There's a paintbrush in a sort of Philip- Guston-kind-of-meta-painting-of-the-painter-painting-moment, which makes it a self-portrait in a way.
The show runs till 12 January 2019 at SMITH, 56 Church Street, Cape Town.