Yuki Kobayashi is a Japanese visual and performance artist, who uses his male body to explore gender neutrality, question racial stereotypes and explore human relations.
Initially, I questioned how apt a Japanese man, who grew up in a place with not much ethnic diversity could challenge social constructs, such as race and nationality. I wondered about Yuki's cognisance of these global issues and his investment into them because after all, he has dedicated his artistic career to this mission.
While sifting through various projects he has created, I was drawn to the New Gender Bending Strawberry (NGBS), a character indistinguishable as human and an icon Yuki wishes to be adopted as a guide and support to the world. The NGBS has a strawberry head and a silver body with all sexual identifiers such are concealed with silver masking tape.
According to Yuki, the silver skin reminds him of "futuristic inhumanity and robotic material" and the strawberry is used as a metaphor, "it is ruddy like blood, juicy like an organ, and fragile like a heart". Yuki transforms into the NGBS and incorporates this character into performance pieces to investigate "where we find the privilege of individuality…and where the fairness is". The NGBS aims to reflect on the earthly condition and reveal the ironic situation to have both freedom and equality as well as how the world will conceive the future between the brightness of utopia and the apocalyptic death of humanity.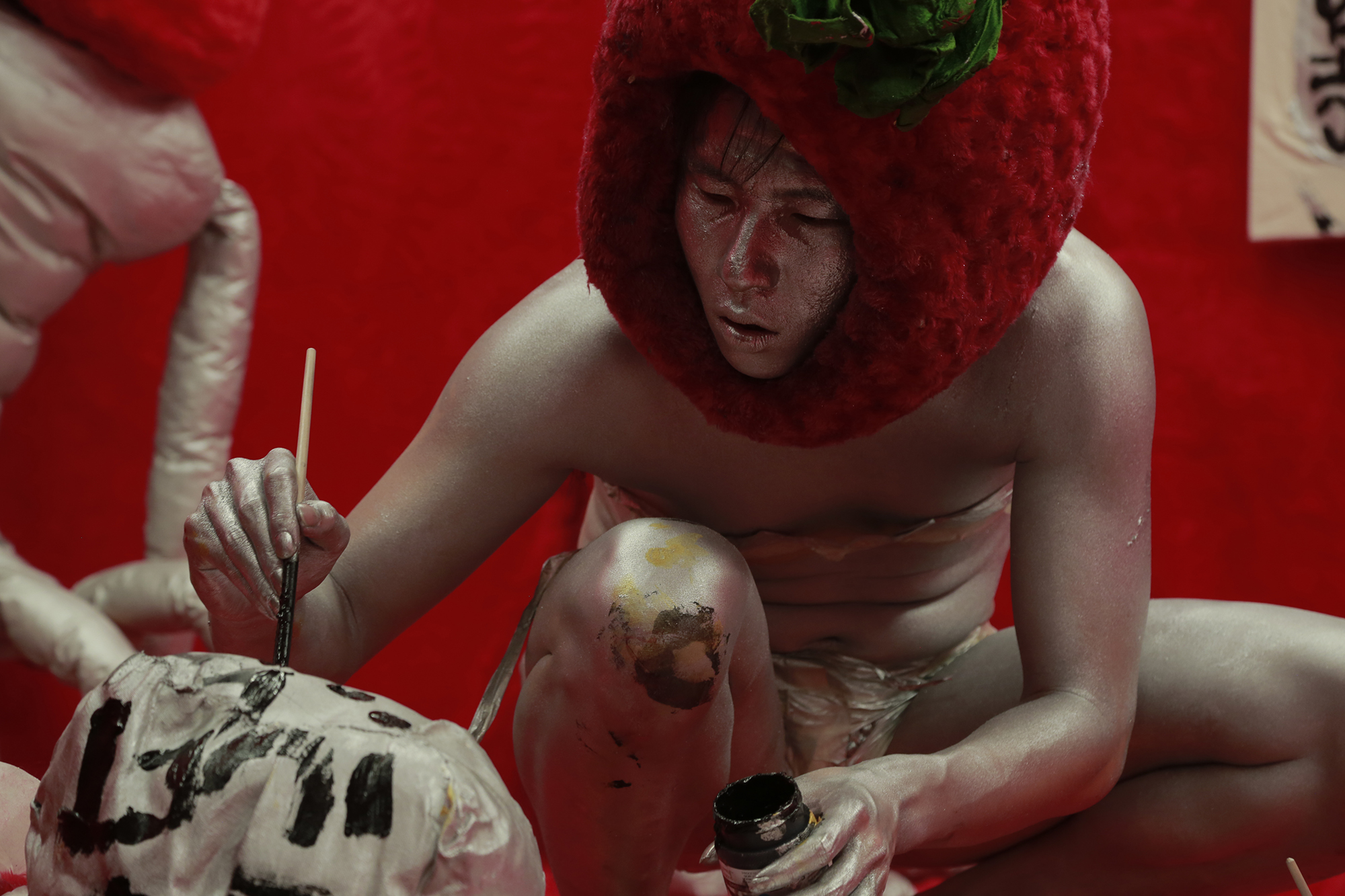 During a performance piece, Yuki delivers a Speech (2013) as the NGBS, "my brain is red, my skin is silver, my sex is masking tape, you are picking strawberries but you will be picked up strawberries by someone in the future, please don't forget about it." Yuki defines this as a warning to us earthlings that generosity, sensitivity and responsibility are essential to our existence because social hierarchies "won't stay like this forever".
Yuki was born in Japan, he then moved to Hawaii at 18 and later he attended the Royal College of Art and Central Saint Martins College of Art and Design, both in London. He spent his younger days as a tennis player and he also used to work in a gay club in Tokyo. Yuki believes that all these experiences has contributed to the subject of his art and made him conscious of the global policing of the human body in regards to nationality, race, masculinity, sexuality, athleticism and the performance of gender.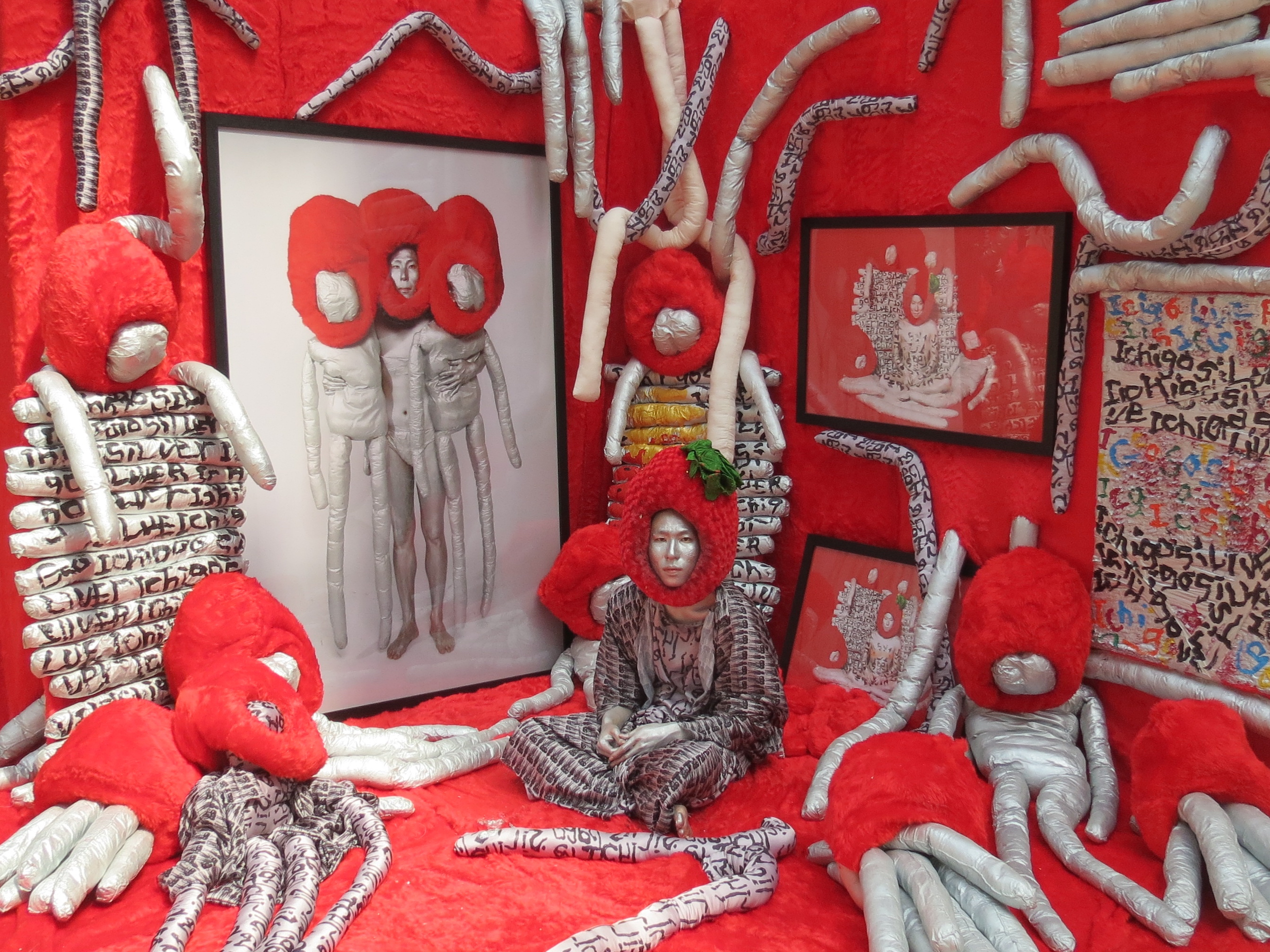 Yuki's travels made him aware of how people are immediately categorised due to physicality. His interest in how most of us are seemingly navigating towards equality and freedom yet we are still attached to stereotypes became heightened. He feels responsible to reveal what we most unconsciously avoid so his creative pursuit is to be "a human junction to create a bridge to connect".
He is currently working on an exhibition for the Yokohama Paratriennale 2017 in which the NGBS will be collaborating with handicapable people. Moreover, you can view most of Yuki's work on his website for a stimulating visual experience.