"The essence of Moonshine came out of parties we used to throw in our kitchens. We felt like we couldn't go out and find what we had cooked up in our kitchen. It's one of the reasons we started Moonshine, to share that with more people who felt like us, and who didn't have access to such sounds or vibes."
Pierre Kwenders; Moonshine member and co-founder 
For the like-minded musicians, DJs, dancers and visual artists who make up the Moonshine collective, the planetary satellite above all, inspires their eponymous monthly event; driven by an inclusive ethos and a shared love for experimentations in dance culture. 
Since its founding in 2014, Moonshine has carved out an enviable niche in Montréal's nightlife milieu by celebrating a wide range of local talents, championing Afro-futuristic, bass-heavy, electro-funk sounds — and bringing together communities that wouldn't necessarily cross paths otherwise. 
As the name indicates — the lunar-based Moonshine recipe has the collective throw an all-night, sensory-soaked party on the Saturday after each full moon — in ever-shifting, unpredictable locations across the city, always strictly disclosed via text messages. Inspired by the 'strictly via text message' mode of disclosing information for their monthly jams, the eclectic multi-disciplinary collective and label has released their latest mixtape, SMS for Location Vol. 4.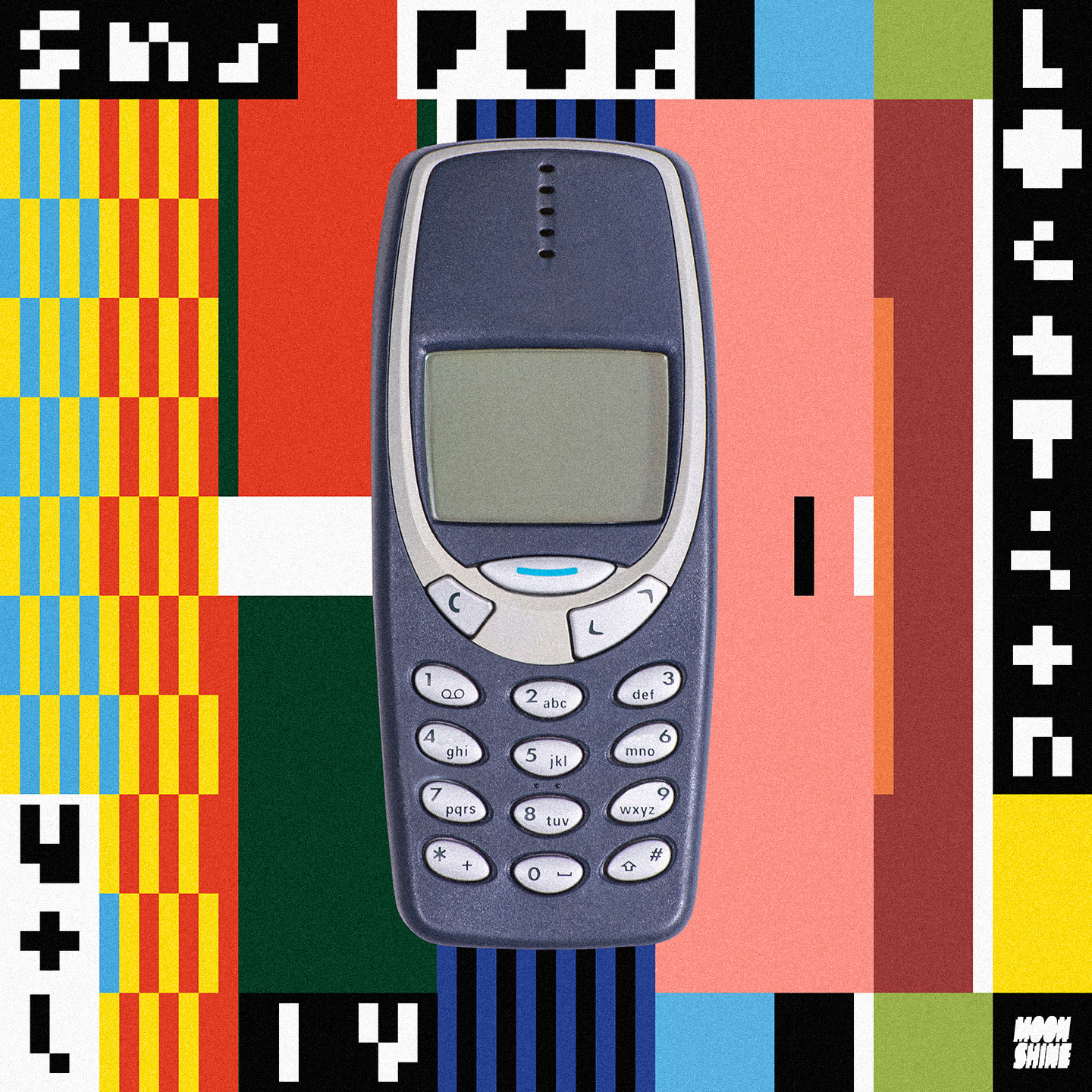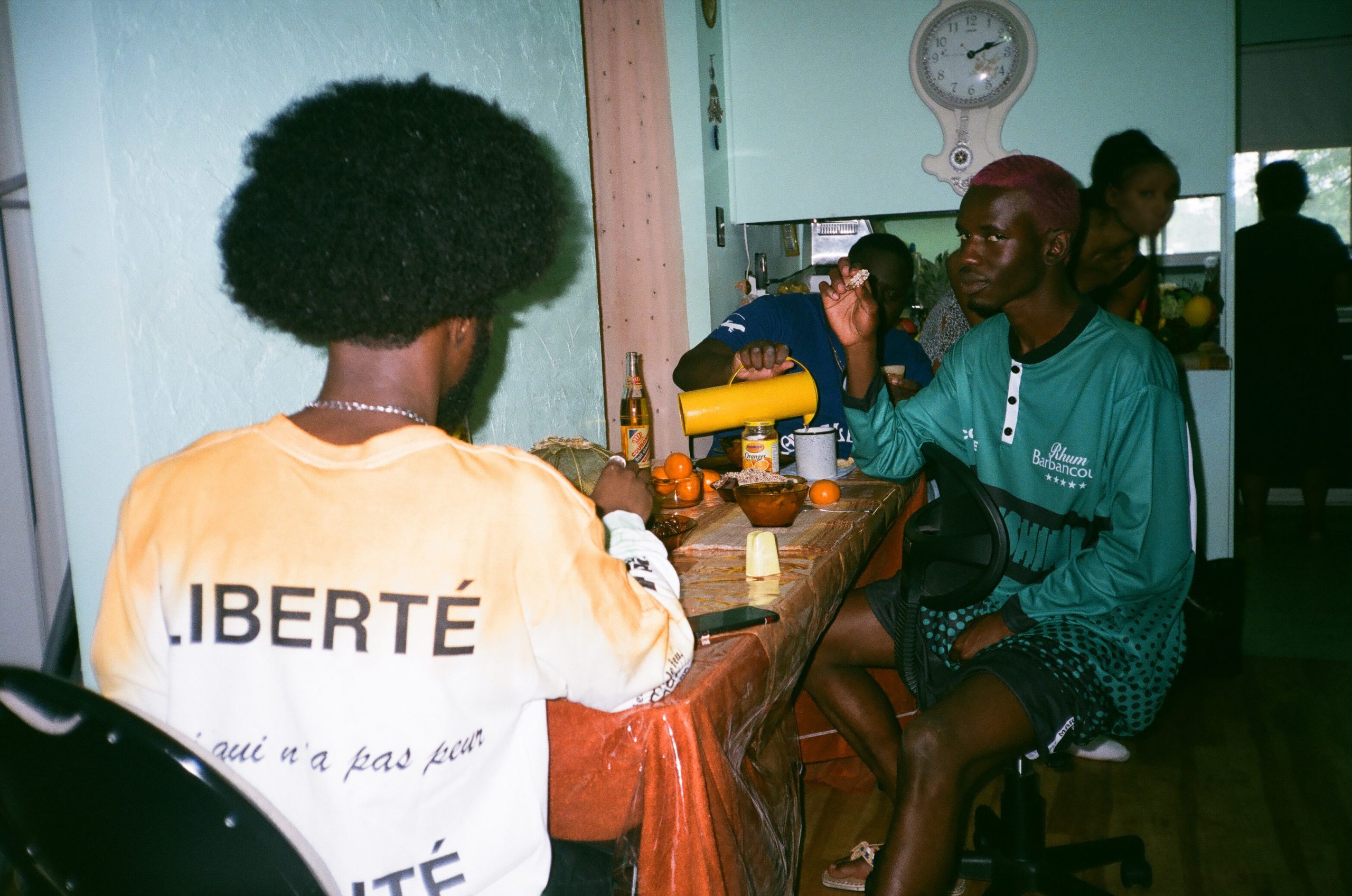 Fusing levity, acumen and inventive electronic production with traditional instrumentation in collaborative harmony between artists — the 19 track mixtape features the talents of over 20 artists from around the globe.
SMS for Location Vol. 4, crosses genres and continents to follow producers, DJs and MCs from the legendary Moonshine parties, to underground UK clubs, Parisian Afro-electronic soirées and Kinshasa's booming electronic scene.
The collective's new opus was completed in Kinshasa, DRC, and also serves as a soundtrack to Zaïre Space Program, a hybrid short film documentary following Moonshine's first pilgrimage to Congo, exploring the collective's roots and documenting collaborations between artists from Montréal and Kinshasa.
Myself and Moonshine collective communed virtually, coming together from our distance locations of Joburg and Montréal, getting stuck in the conversation that follows below.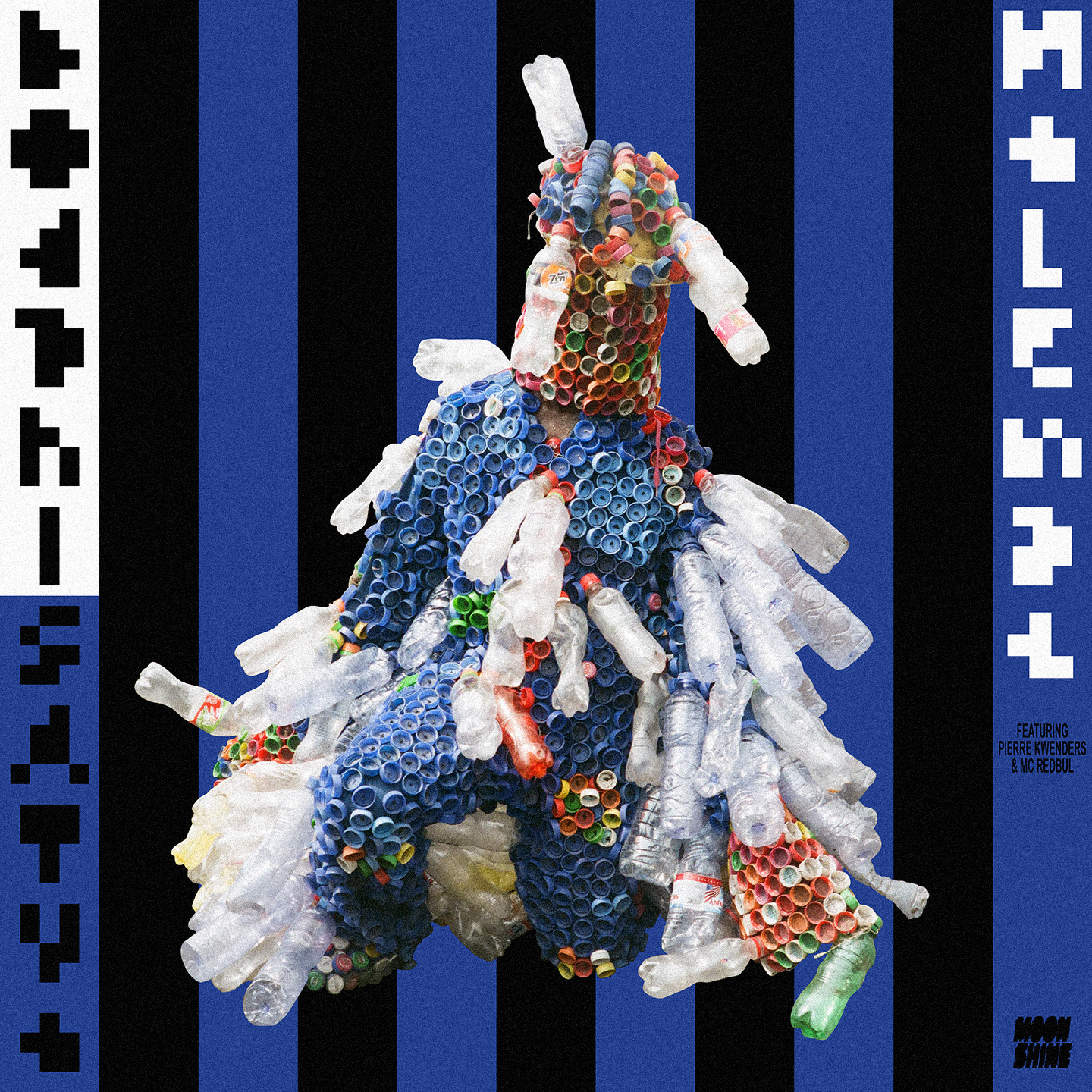 So, let's start 7 years ago in 2014 when Moonshine was conceived by Pierre Kwenders and yourself as a monthly party aimed at bringing dance music from the African continent, and of your youth to your adopted home of Montréal.
How did we get from that to the post-border, multi-disciplinary and multi-genre collective Moonshine exists as today?
Moonshine: In a way, it was all there from the beginning. We have always explored different forms of expression beyond what we were doing at the event itself. As with everything with Moonshine, it grew organically. The creative community rooted itself in Montréal and then quickly expanded abroad as everyone was bringing their skills, their sensitivity and their needs to the table. Music came first; we started a label since it was an obvious need for many collective members. 
As for clothing, we were making our own exclusive pieces for the crew — DJ, staff, friends — long before we started selling them, although at some point we just had to make it available to everybody because people were asking us about them. Making films has been on our mind since the early days of the project too, and we were finally able to go to Congo this year to shoot our first hybrid short film/documentary film which is a dream come true.
Your hybrid short film/documentary, Zaïre Space Program | Act I, shot in Kinshasa with Congolese art collective FARATA, is this cool audio visual archive that taps into a modern modality of storytelling to explore "the shaping of an African utopia and [the] relationship[s] between art, technology and culture on the continent". 
However, I think that the work it does reaches beyond this, gesturing towards questions of language, ancestral knowledge(s) and modes of cultural/ceremonial expression, along with  questions around the possibilities of imaginative collective eco-consciousness within the continent.
How did this collaboration come about, and in what ways — if any — did coming into collaborative contact with FARATA, Kinshasa and its creative energy affect/effect your own practice as a collective?  
Moonshine: You are absolutely right, it does reach beyond this. We could not agree more that language and storytelling are shaping the world, and we feel that the re-appropriation of ancient and indigenous forms of expression are at the essence of an African Utopia. 
We recently starting exploring the philosophical work of Felwine Sarr, and this project was inspired by the way he knits together the boundaries between language, imagination and political, economical and environmental issues. 
As for FARATA, we first connected online then met while we were in Kinshasa, and immediately decided to collaborate on this piece which serves as an introduction to our upcoming short: Zaïre Space Program.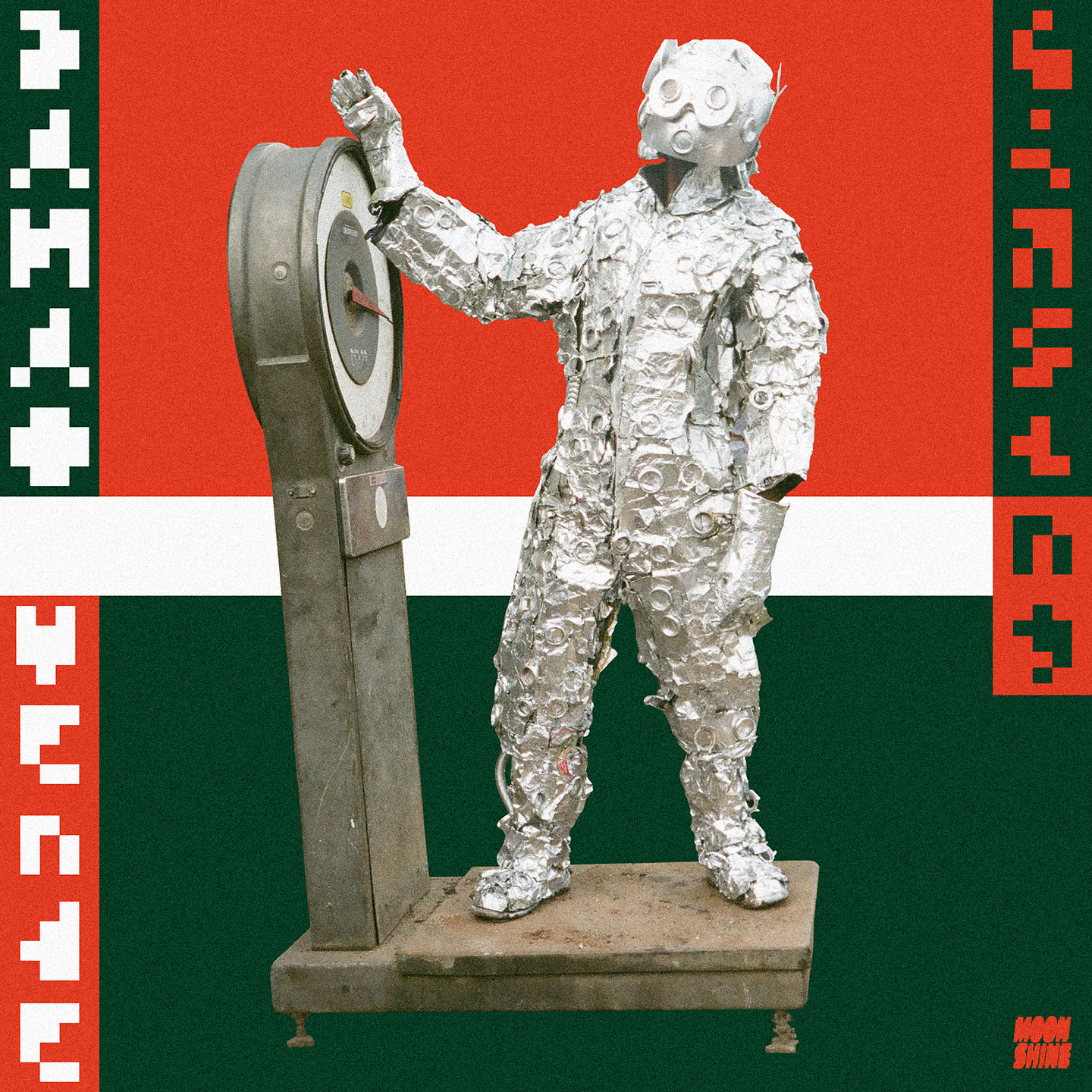 I would describe your latest release, SMS for Location, Vol. 4, as a 19-track sonic odyssey that musically moves listeners through the world.
Something about the project — which features over 20 artists and traverses genres and continents — feels like an interruption to the logic of the nation state, and in this way, it also becomes an interruption to the logic of borders and by extension "neat" and separating categories of being defined.
What impulse, desire and/or need was SMS for Location Vol. 4 created out of — and how did you go about choosing the artists you ended up collaborating with? 
Moonshine: Indeed, we always intend to break down the barriers and borders that are also found in music. A bit like when programming the raves, the curation of SMS for Location Vol. 4 was done quite organically. A good amount of the artists have performed in a Moonshine event pre our COVID reality. 
This allowed us to replicate the kind of vibe that goes on in our raves throughout the project. Otherwise, we are just fans of the music of other artists like Sango, Andy S, Georgia Anne Muldrow and Nino Augustine, to name a few, and this project was a way for us to integrate them into our universe.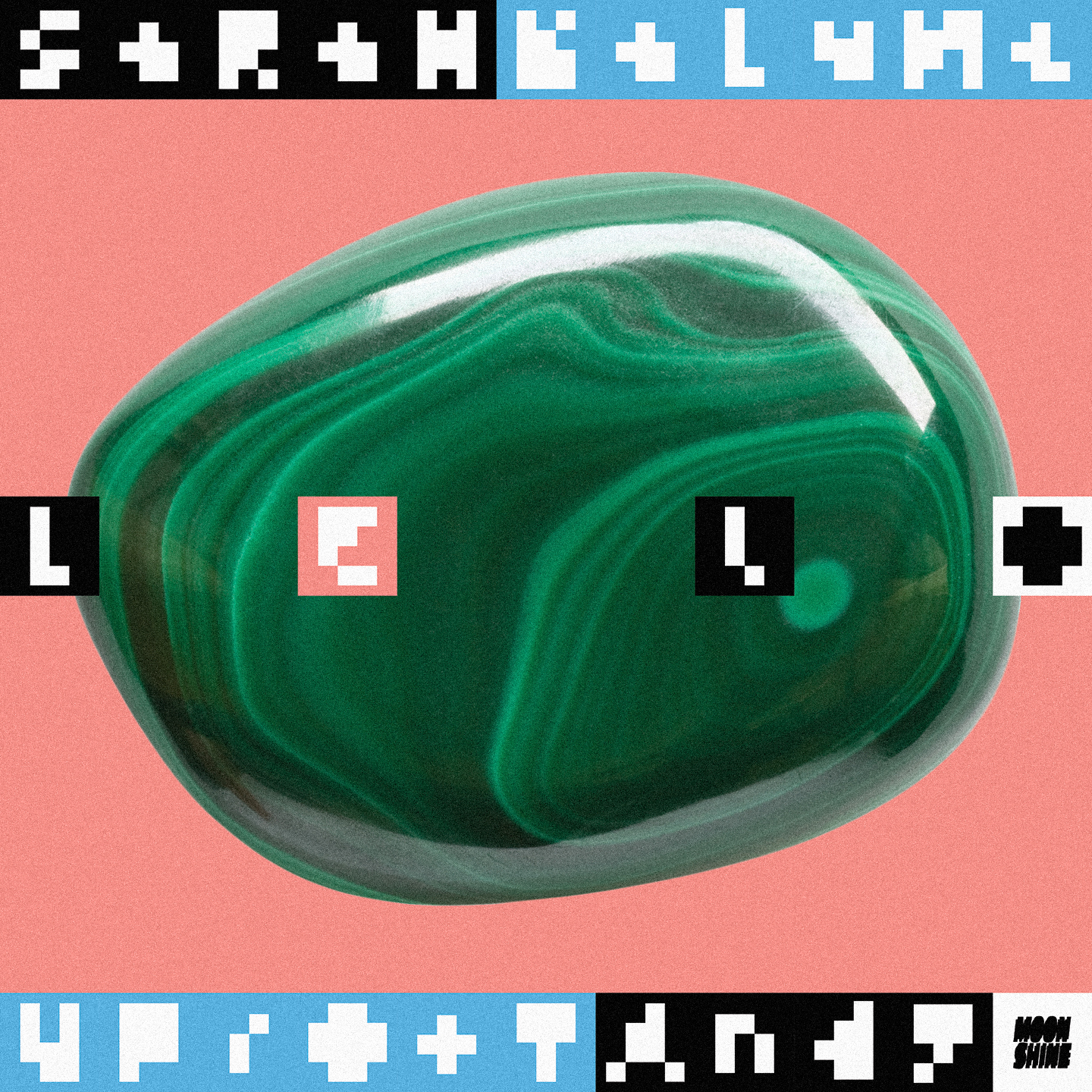 Given the various forms your imaginative expression takes as a collective, what framework, methodologies, intention underpins your creative practice — what is your creative North Star?
Moonshine: Our methodology is a mixture of many things, and it's always changing/evolving. The basis remains the philosophy of Douk Saga — pioneer of coupé decalé from Côte d'Ivoire — who said that "only work pays off" (Seul le travail paye).
This is a kind of mantra that allows us to surpass ourselves in all aspects of our artistic practice and this always keeps the spirit festive.
Stream and download Moonshine's SMS for Location Vol. 4 here!