On the 16th of September, Neo Matloga, whose relationship with Stevenson Gallery has been ongoing since 2020, opened his latest exhibition Figures at its Amsterdam locale. The artist was also present the morning after and as we entered the cosy space, well stocked with croissants, orange juice and champagne at the entrance, there stood the strikingly beautiful Matloga at the centre of his exhibition space, being presented by his skilful gallerist.  
Matloga was born in 1993, in Mamaila, Limpopo, South Africa and currently divides his time between Mamaila and Amsterdam. He studied Visual Art at the University of Johannesburg, with a focus on painting. Since then he has amassed a long list of solo shows, including Good Morning Midnight (2018) at De Ateliers in Amsterdam, Neo to Love (2019) at the Fries Museum in Leeuwarden, My Hero Is Always Next To Me (2021) at Stroom Den Haag, Neo Matloga (2021) at S.M.A.K in Ghent, and Along Came Your Eyes (2022) at the Hermitage Amsterdam. 
Matloga's residencies include The Bag Factory in Johannesburg in 2015, Thami Mnyele Foundation in Amsterdam in 2018, Zeitz MOCAA in Segera, Laikipia, Kenya in 2018, and Foundation AVL Mundo in Rotterdam in 2019. He was shortlisted for the 2015 Taxi Art Award and earned a nomination for the De Volkskrant Beeldende Kunstprijs in 2019. He won the Koninklijke Prijs voor de Vrije Schilderkunst in 2019 and in 2021, he was honoured with the prestigious 10th ABN AMRO Kunstprijs.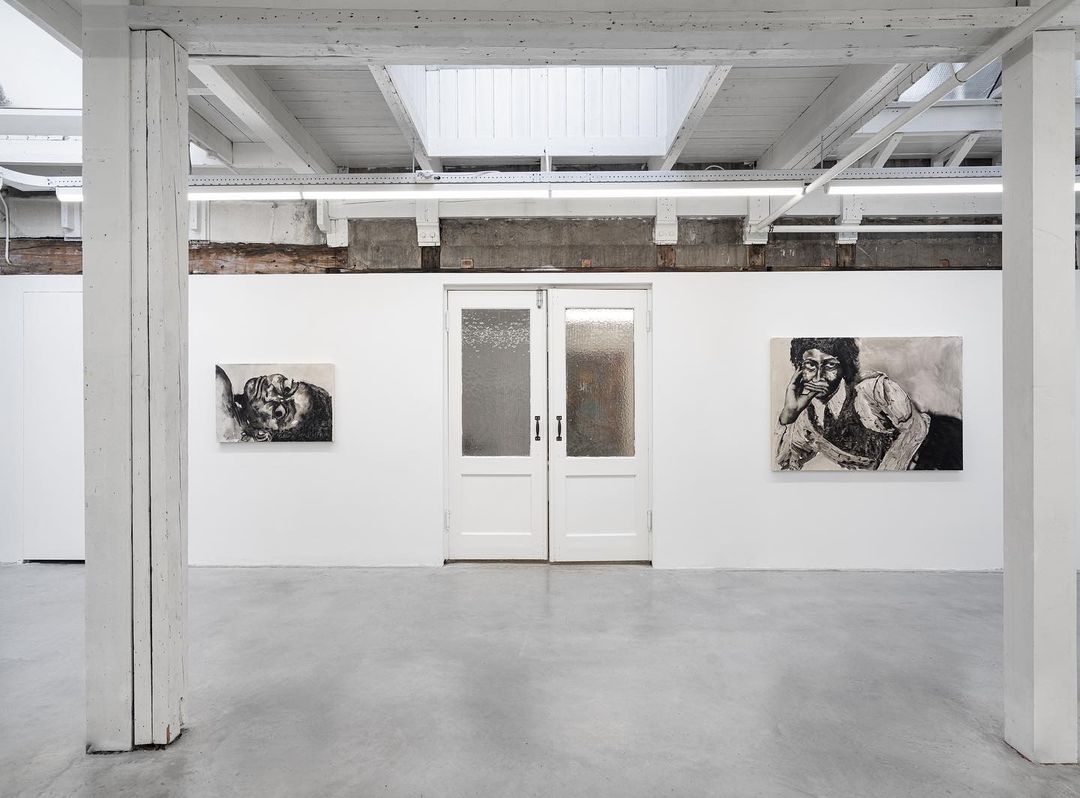 As I was in Amsterdam at the time, I was eager to see the show and immediately, Matloga's expressive Figures portraits reminded me of Azu Nwagbogu's commentary on his solo exhibition Along Came Your Eyes: "As the artist in Matloga matures, so do his subjects and their embodiment as characters. He takes them out into the contested territory of public space – a perilous journey for Black bodies. But these richly complex characters are free, and they own their space."
Nwagbogu's reading is eclipsed by Figures. Not only do Matloga's figures seem inhibited by the conservative surfaces on which they are presented, but they clearly do not own this space. They seem to be limited by their form. With a focus on charcoal and ink, Matloga's departure from design-like collage into painting is characterised by a strong sense of restraint. The works appear to adopt a Dumasian proclivity for black-and-white palettes, with very minimal collage aspects. While impressively autographic, they are notably sparse, comprised of quite quiet strokes and layers of pigment. 
Though they coyly return the gaze, Matloga's figures are depicted reclining across each of the canvases on show, a posture imbued with art historical connotations that often reflect the male gaze's attempt to bestow a sense of submissiveness upon their feminine subjects. Even the figures' facial expressions, while painted with nuanced ease, do not evoke any sense of freedom, but rather a sense of laboured discontent. These elements are at odds with Nwagbogu's assertion that Matloga's figures are "free".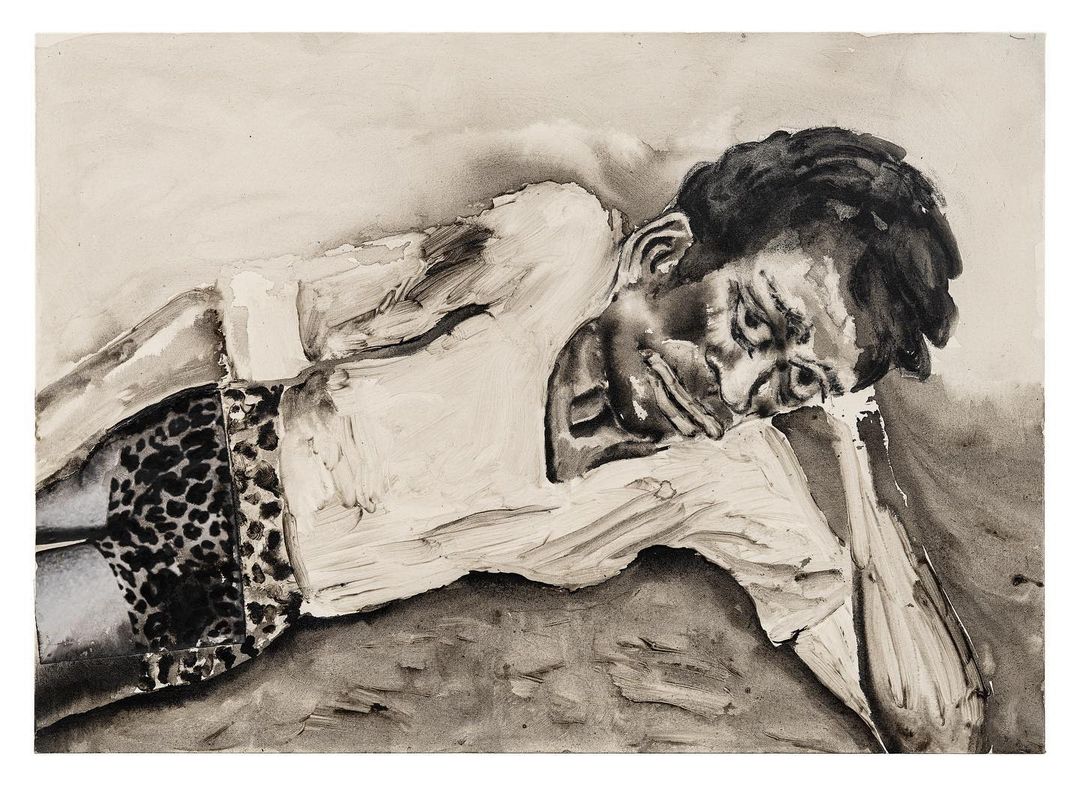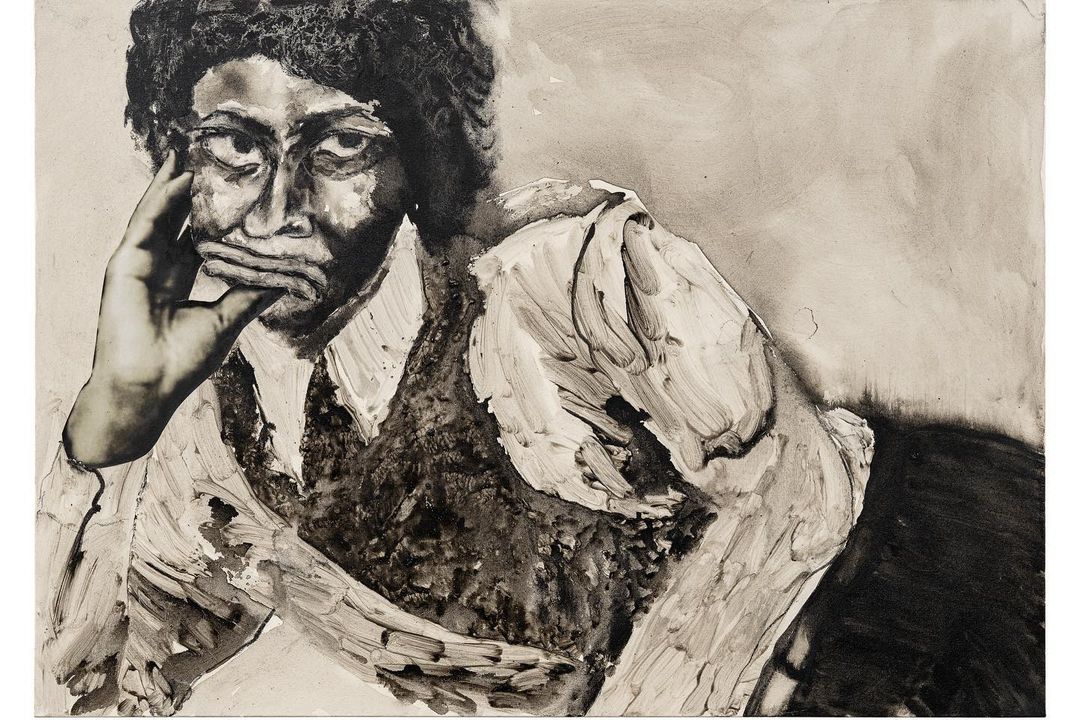 Where his collages did exude a free, playful and intentionally naive essence, Matloga's paintings now appear to laboriously strive towards a distinct objective. One of the artist's latest Instagram posts reads: "As I worked, I imagined the process of painting a live model, envisioning their gradual discomfort as they remained in the same position for extended periods of time. As I painted to capture the nuances of their physical and emotional discomfort, my aim was to evoke a sense of raw unease in the viewer – the kind of discomfort that these subjects were experiencing in real-time."  
The post before read: 
"In collages, characters I've arranged,⠀ 
Curiosity grows, their essence I crave.⠀ 
Painting, my medium, reveals their soul…⠀ ⠀  
This short poem I wrote sums up what I've been attempting to do in the many months leading up to my upcoming exhibition, I'm elated to share with you another layer of my artistic awkwardness." 
This "discomfort" or  "artistic awkwardness" that Matloga speaks of on his socials could have been generative but it was stifled by an art world hellbent on presenting his work as a polished entity. Stevenson's unsurprising attempt to imitate its SA self and preserve an air of perfection echoes the awkwardness alluded to by the artist, but not in a good way.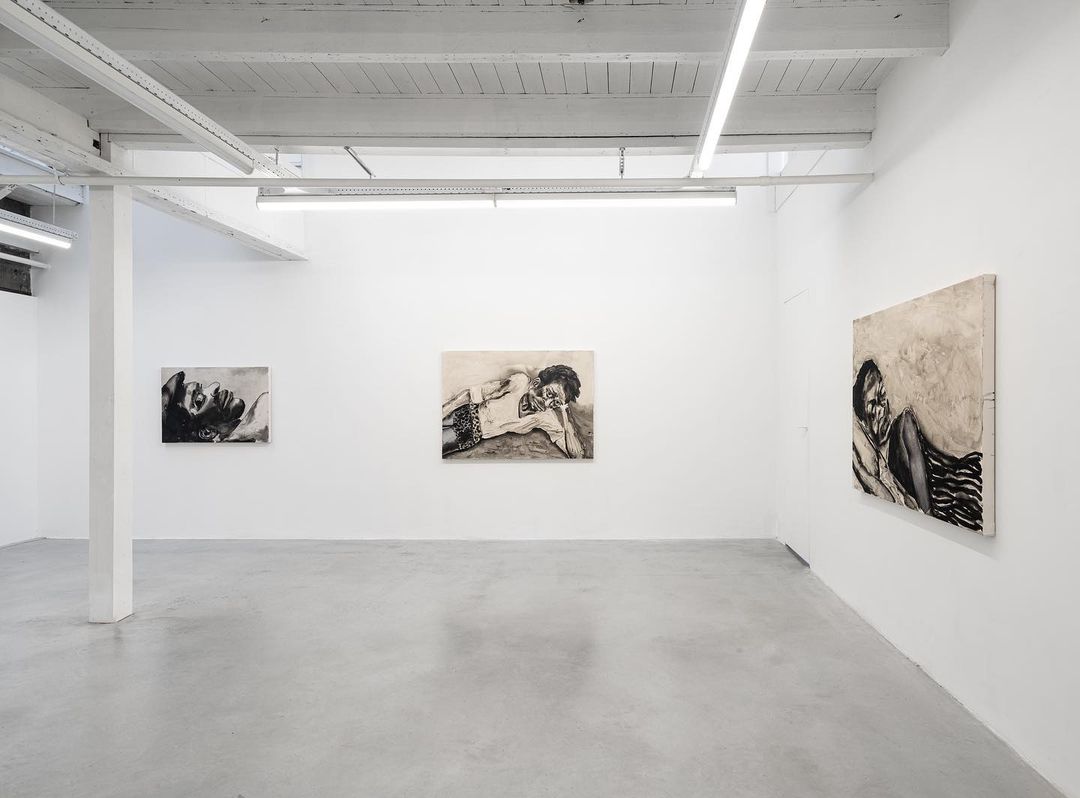 The Stevenson gallery space in Amsterdam is nicely hidden from the bustling streets of touristic Amsterdam. Its entrance is tucked away down an unassuming alley, which lacks ostentatious signage. Considering the commercial and mainstream reputation that Stevenson has garnered, this clandestine quality could have been charming in its exclusivity, perhaps by subverting Nwagbogu's notion of a "contested territory of public space", but the presentation itself failed to challenge the viewer's expectations in any way.
The gallery's size is equivalent to a Stevenson booth at any given art fair. The gallery's staff composition, including one of its owners/directors Joost Bosland, reflects a notable lack of diversity. This demographic makeup might have aligned with old Amsterdam, but as the city's demographics are rapidly evolving, having an all-white staff within an "African" gallery that represents African artists is cumbrous, to say the least. Of course, this is not unusual in the art world, but it is worth noting and influences the viewing experience.
Consequently, the crux of the exhibition pivots on the artist himself (and to some smaller degree, the fictional Black characters he conjures in his new paintings), manifesting a dynamic where the artist's Blackness overpowers the artworks on display. In this context, the viewer has no choice but to question the intrinsic merit of the works themselves. Despite its immense potential, Figures, consisting of roughly ten monochrome small to medium-sized canvases is conspicuously limited and the palpable departure from the artist's previous trajectory is intriguing, but not adequately explored in the exhibition's formal configuration. 
Some of the viewers present audibly echoed these sentiments, expressing a predilection for Matloga's prior collage work and a desire for more. The proximity and quietude enforced by the clinical space meant that one couldn't help but hear the show fall short of providing a stimulating visual engagement. Given the prominent position occupied by Stevenson Gallery in South Africa and the significance of Matloga as one of its key artists, the undeniably neat and good-looking exhibition left a lot to be desired.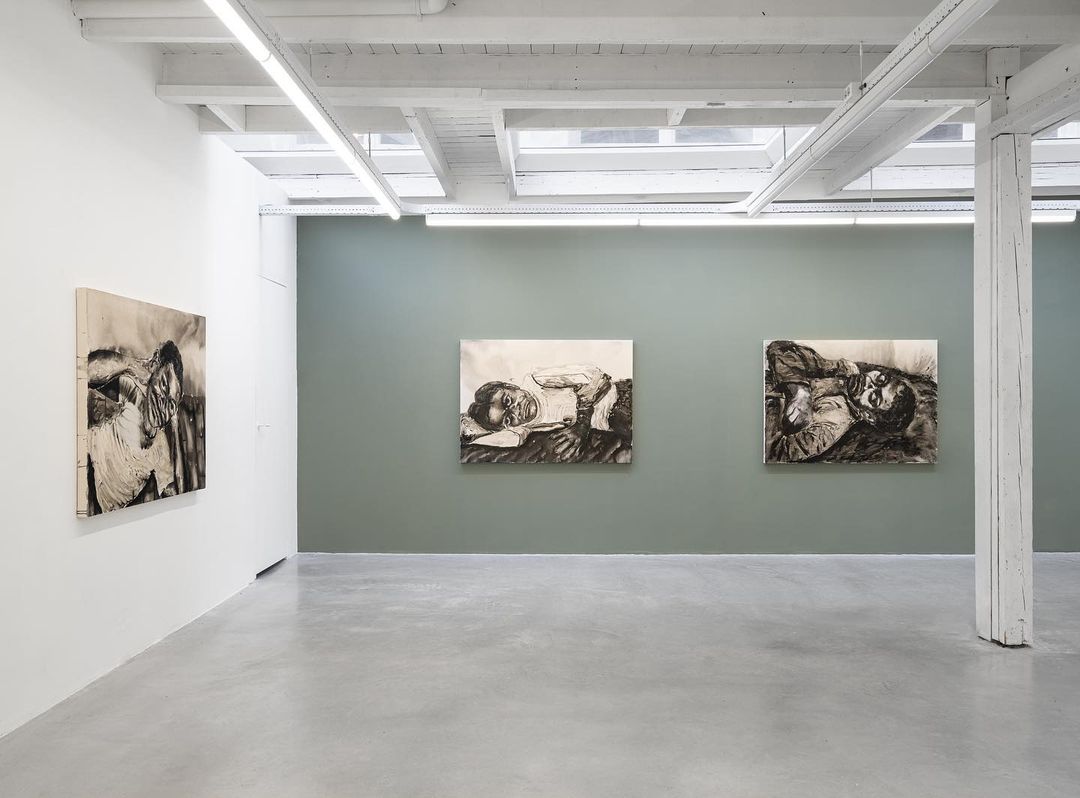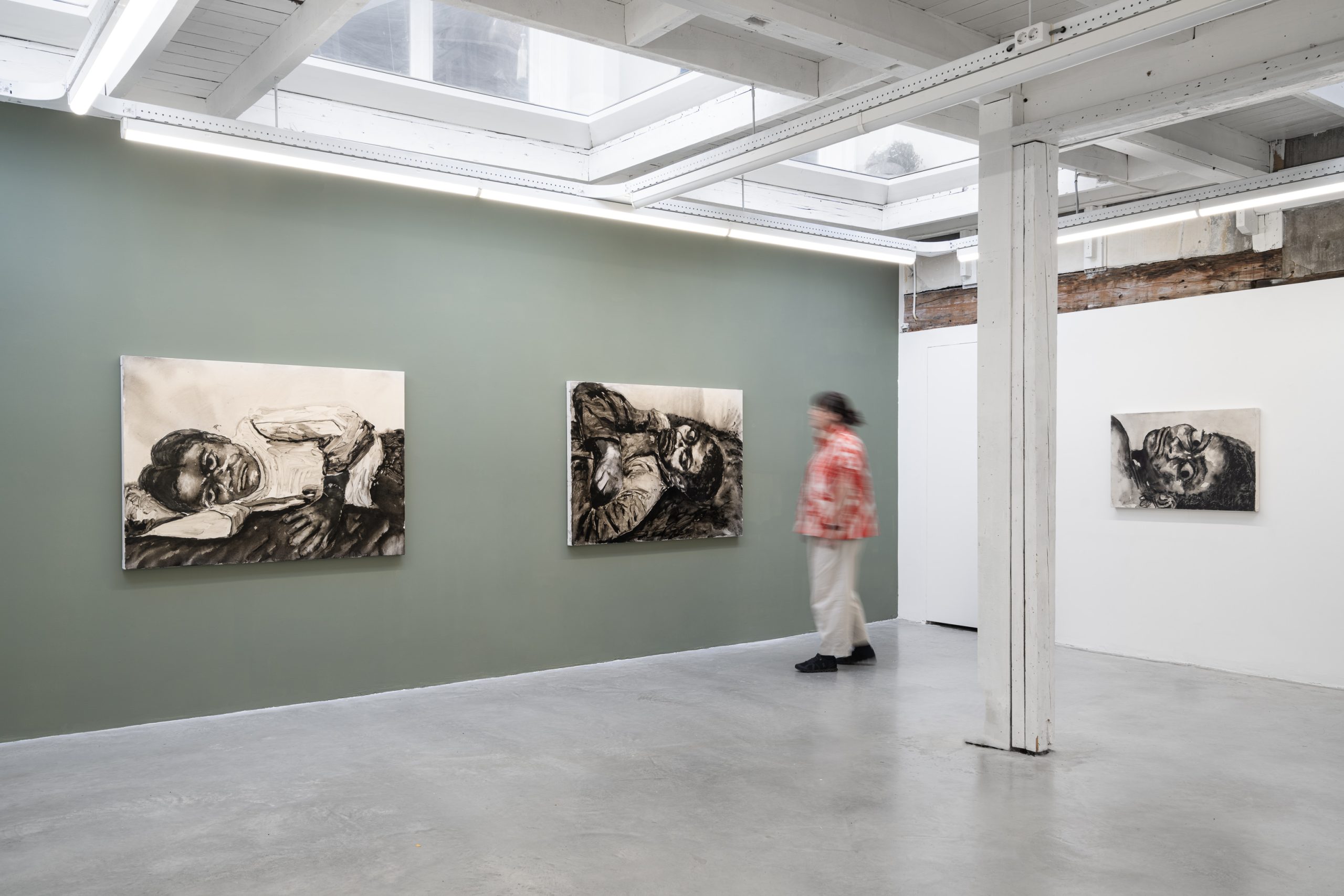 Neo Matloga's Figures, which opened on Saturday, September 16th, will be on show from 11 a.m. to 1 p.m. until October 28th, 2023, in Amsterdam.
Address: Prinsengracht 371B, Amsterdam, Netherlands, 1016HK