Having spent my morning watching Salvatore Vitale's video, I Am A Human (2023) on repeat, I rushed to our meeting at Emzini near Westdene Dam, still reeling from its lingering impact. In the café's homely atmosphere, I began interrogating his work on contemporary societies, exploitation and digital technology, particularly within the context of Johannesburg. Opting for a quiet window seat, shielded from the brisk breeze and bright African sun, I became absorbed by his forthcomingly critical conversation and keen artistic eye.
Born in Palermo, Italy, in 1986, Vitale moved to Switzerland at the age of 18 to pursue his studies. His practice is rooted in his background as an immigrant and a researcher, with his most iconic hybrid work How To Secure A Country (2019) delving into his position within Swiss national culture amid growing anti-immigration sentiments. Incredibly well-read, Vitale is now a lecturer at Lucerne University of Applied Sciences and Arts, having been co-founder, artistic director and editor-in-chief of Yet Magazine.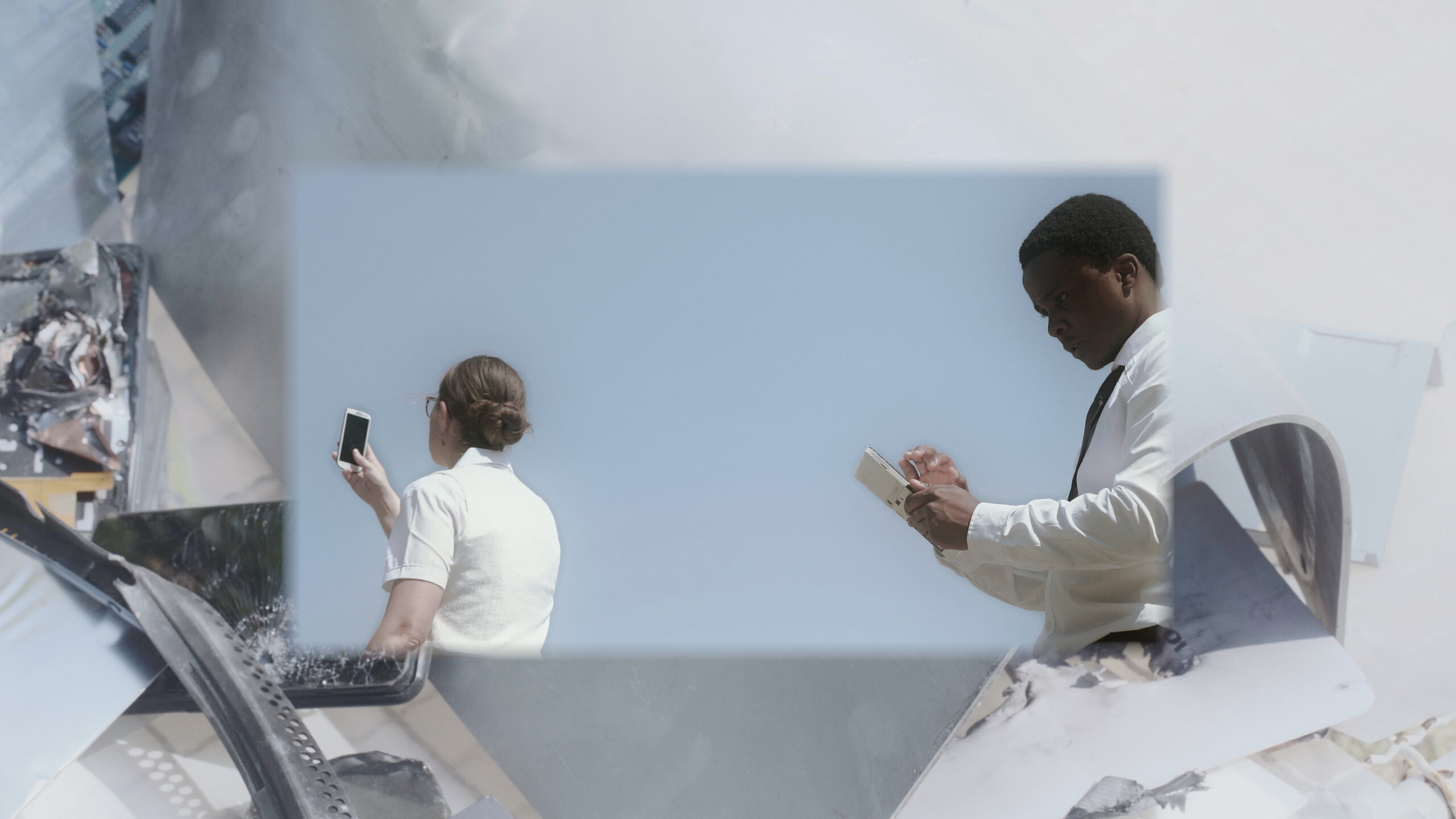 Vitale has become a regular on the Jozi scene, returning intermittently to work on his ongoing project Death By GPS, which premiered at the 2023 MAST Bologna exhibition. This transmedia installation merges essay film, comprising original and archival footage, and photographic and textile work. The aforementioned single-channel video I Am A Human and the multi-channel video Listen All Y'All It's a Sabotage, both include synchronised English and isiZulu text. 
Vitale's Death By GPS explores the impact of automation on the gig economy through collaborations with South African freelancers and miners. Spanning from gold mines to people's work and private spaces, Vitale sees this observational exercise as an "act of sabotage". Using problematic platforms like Upwork, the artist ensured fair compensation by Western standards, creating contracts outside the platforms to protect the freelancers' rights to their contributions. This approach formed the core of Death By GPS, which lends itself to rather abstract readings, which I believe is the artist's intention.
Scenes from I Am A Human, look at the legacy of the Marikana Massacre of August 16, 2012. Vitale muses, "I wanted to focus on gold mining because the gold that is extracted ends up in technological products that are used by freelancers too. And [when] I found out what happened in Marikana, I really started to study the history of protests here. There's a huge history of protests … It's probably the biggest in the world. So to me, the history of especially miners' protests … allows me to point out this idea of sabotage. How protest becomes an act of sabotage and how you can change what is going on. And I was lucky enough that when I came here, it was the anniversary of Marikana.
… I somehow managed to access one of the sites in Soweto. Basically, [an] illegal mine with a township on top [with around] 12,000 people [who] work there. I went there [which was] very risky, very dangerous … even the fixer, who had property there [and has] worked 15 years with the miners; when I picked her up in the morning, she asked, 'Are you sure you want to go?' I was like, 'Why?' She said, 'Because I can't guarantee we'll return tonight.'"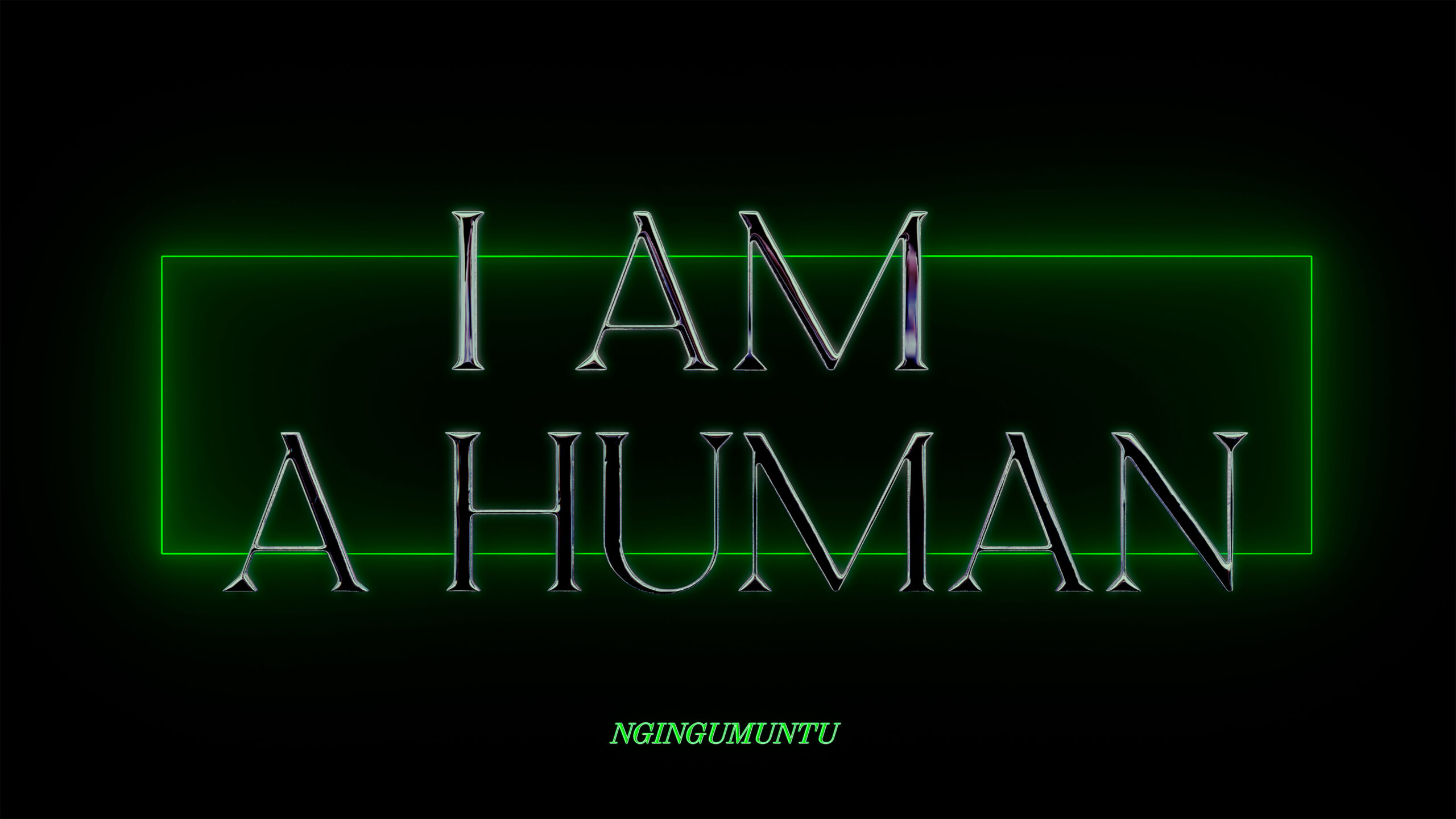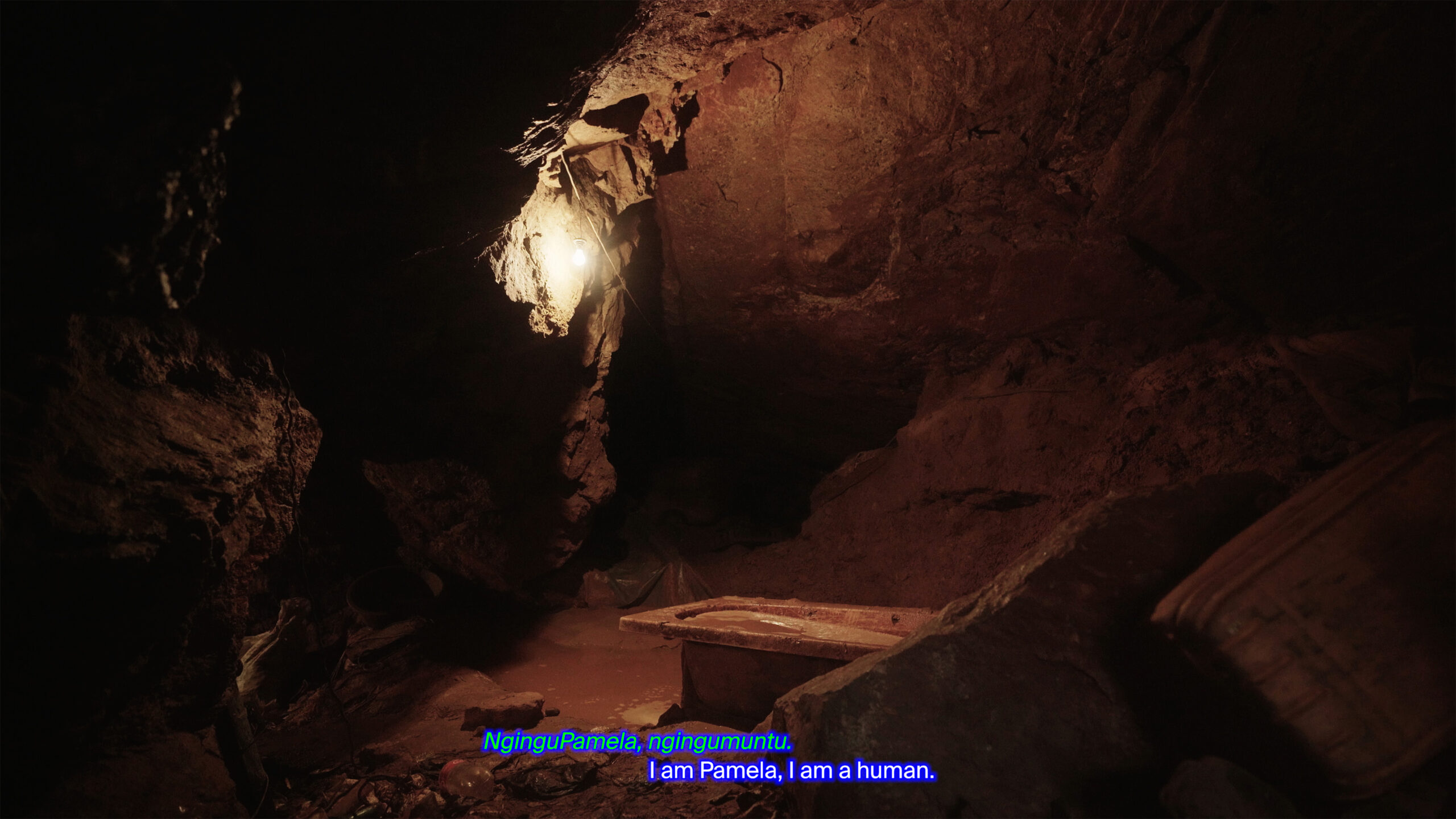 Herein lies my most pronounced critique of Death By GPS. The artist's anecdotes imply that its production is tainted by Swart gevaar, so it is reasonable to question his choice of locale. The interplay between the gig economy, mining and technological subversion could be explored elsewhere, but Vitale explains, "In the end, I decided to work in South Africa for several reasons. One of the reasons was that … I really needed to create a parallelism because if I'm talking about new forms of exploitation, new colonialism, and we can definitely call it new colonialism … South Africa was a perfect example…"
Though Vitale did well to defiantly venture into these "dangerous spaces" and invite SA practitioners to contribute their own footage towards his project, I insisted that his self-awareness didn't change the fact that he is yet another cis white man depicting the unending exploitation of Africans, to which he responded, "And I don't want to hide it. Yes. I'm a white man." Vitale repeatedly acknowledged his privilege and even the fact that this work was meant for a Western audience, and he did so with a level of integrity. He seemed to accept that being from an affluent country might create blind spots in his cross-cultural engagement, and the inherently voyeuristic good intentions in his work put it in danger of inadvertently reinforcing the white saviour complex, reflecting historical Western-African dynamics. 
I argue that Vitale's political awareness isn't what justifies his intervention, but rather it is his execution. Vitale's eye for exceptional images and his knack for digital aesthetics are undeniable. The artist's critique explores exploitation by meandering between the boundaries of form and function. To produce his photographic experiments, cinematic speculations and experiential installations, the artist goes beyond depicting struggle, or otherness. Voyeuristic as it may be, it is indeed Vitale's rigorously sophisticated lens that allows this work to breathe new life into a tentatively tired topic.
Additionally, his subtle exploration of alienation is masterful. Cheekily, Vitale's vision critiques Western narratives of benevolent opulence by juxtaposing them with portrayals of third-world toil, sparking a dialogue between disparate realities. I Am A Human speaks both to the paradoxical digital condition of constantly having to prove that one is not a bot, as well as the existential notion of extraterrestrial life. Splicing clips of contemporary space race leaders like South African-born billionaire, Elon Musk, Vitale does the precarious work of critiquing exploitation's link to Western concepts of tech and progress.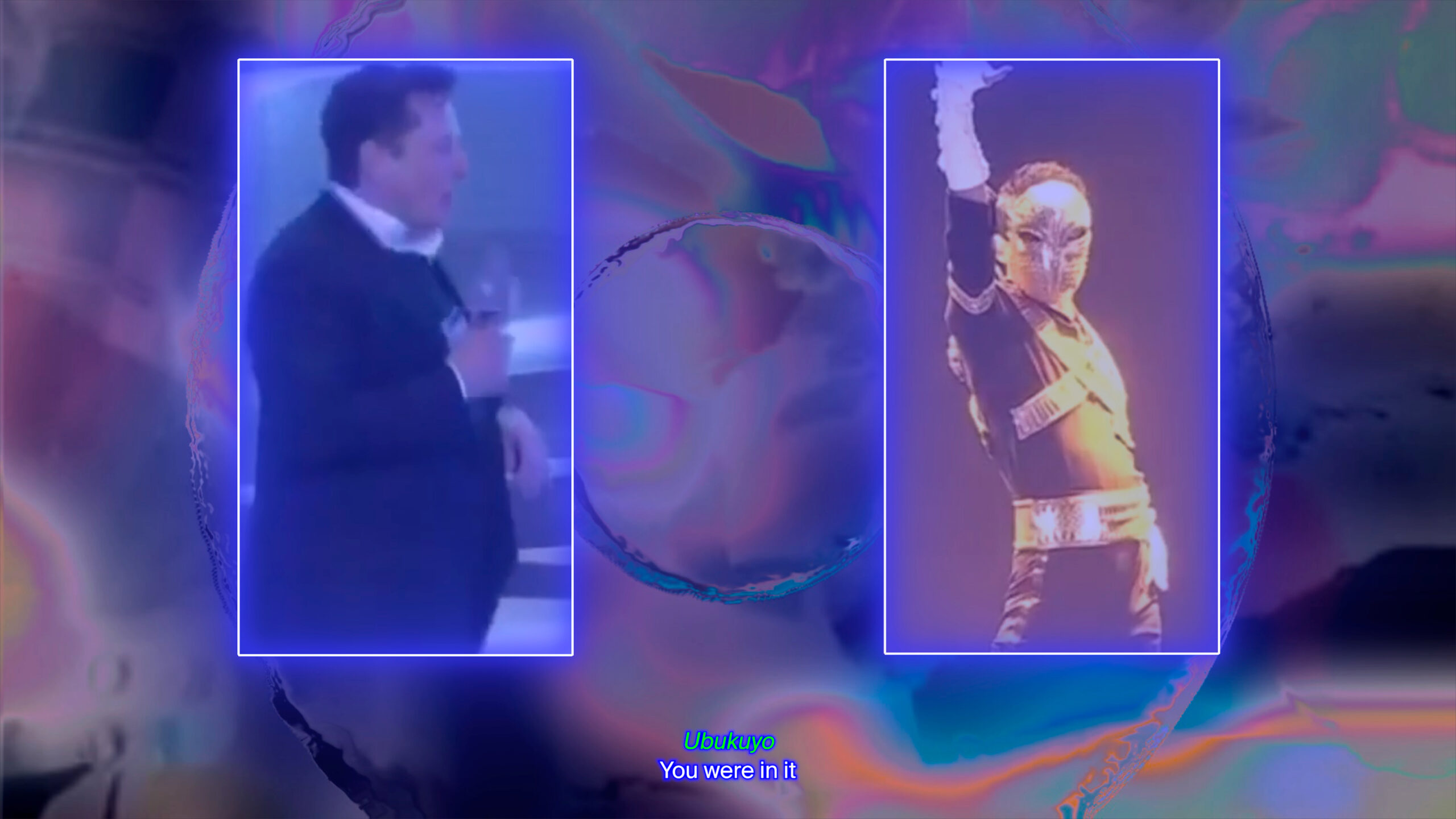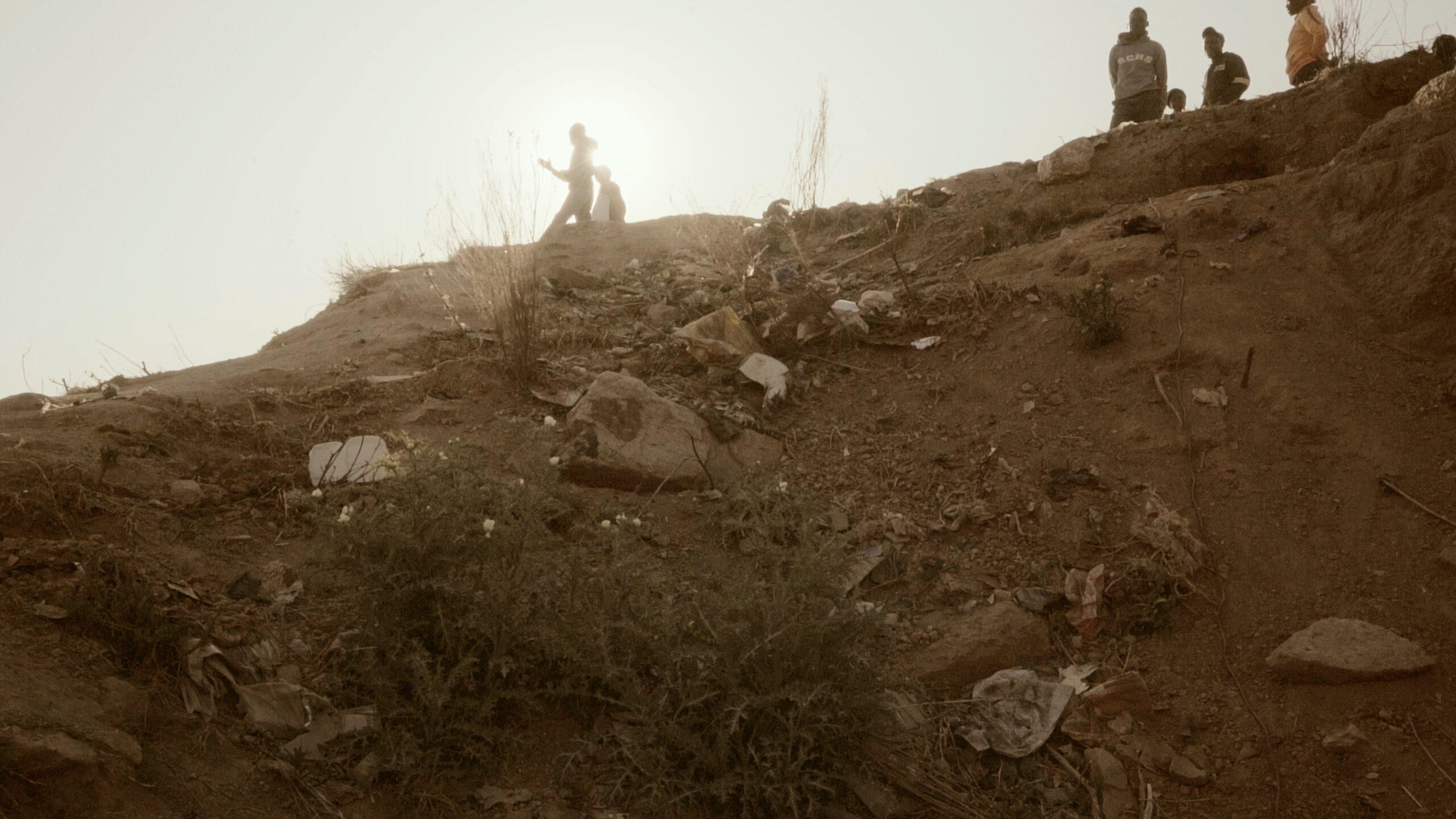 Drawing a parallel between space exploration and colonialism, Vitale's video weaves together present and historical fragments to provide glimpses of a fickle future. I called his attention to the hauntingly slow, looming shots of mining sites that evoke extraterrestrial landscapes and he said, "Definitely, to me, there are two reasons why I decided to start the film. One reason is the fact that [these tech billionaires are] just focused on saying we need to colonise Mars or the moon, and Earth remains a huge construction site where they just extract resources … Africa is seen as just an extraction zone."
To some extent, Vitale's outsider perspective was necessary in the illumination of the links between data, mining, exploitation and protest in South Africa. Unburdened by the baggage of post-apartheid conditions and conditioning, Vitale can discern how in late-stage capitalism, automation is being driven by neo-liberal rhetoric, which conceals the biases that sustain the social hierarchies of the past. In a data-driven era, it is Vitale who confidently critiques the illusion of digital autonomy, reflecting with photographic precision, on the issues of ethics and inequality, rooted in capitalism, and by extension—colonialism.
Aided by committed collaborations with local practitioners like BubblegumClub's very own Denzel Nyathi or the Zama Zama illegal miners, Vitale manages to avoid didacticism. His roles as a photographer, editor, educator and artistic director converge in what might be, for better or worse, one of his most complex works. Vitale's work is here to remind us of the critical value of seeing ourselves through someone else's eyes. As our dialogue reaches its zenith, he concludes, "It's not the images that matter, but the layers—the juxtapositions that drive the message home."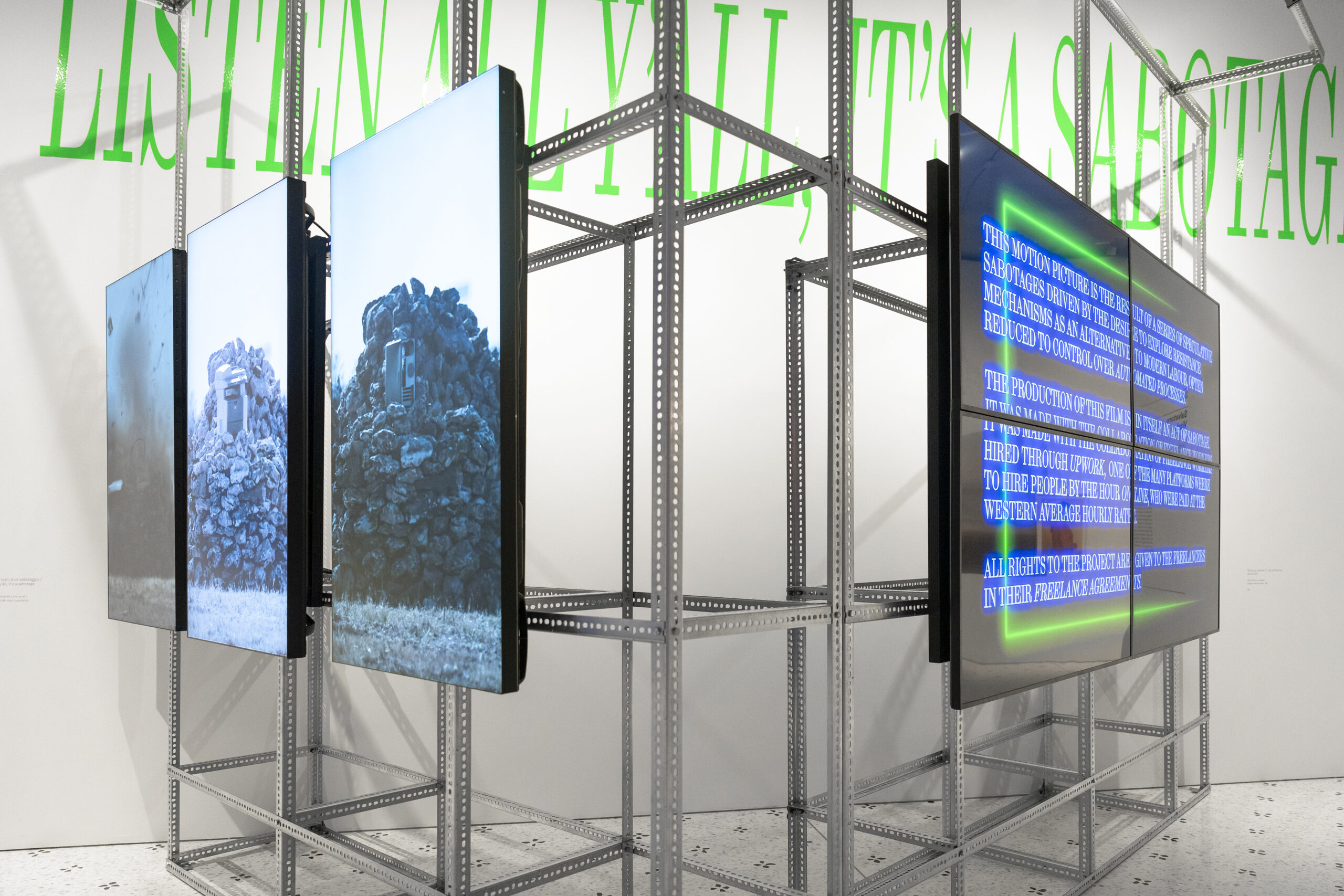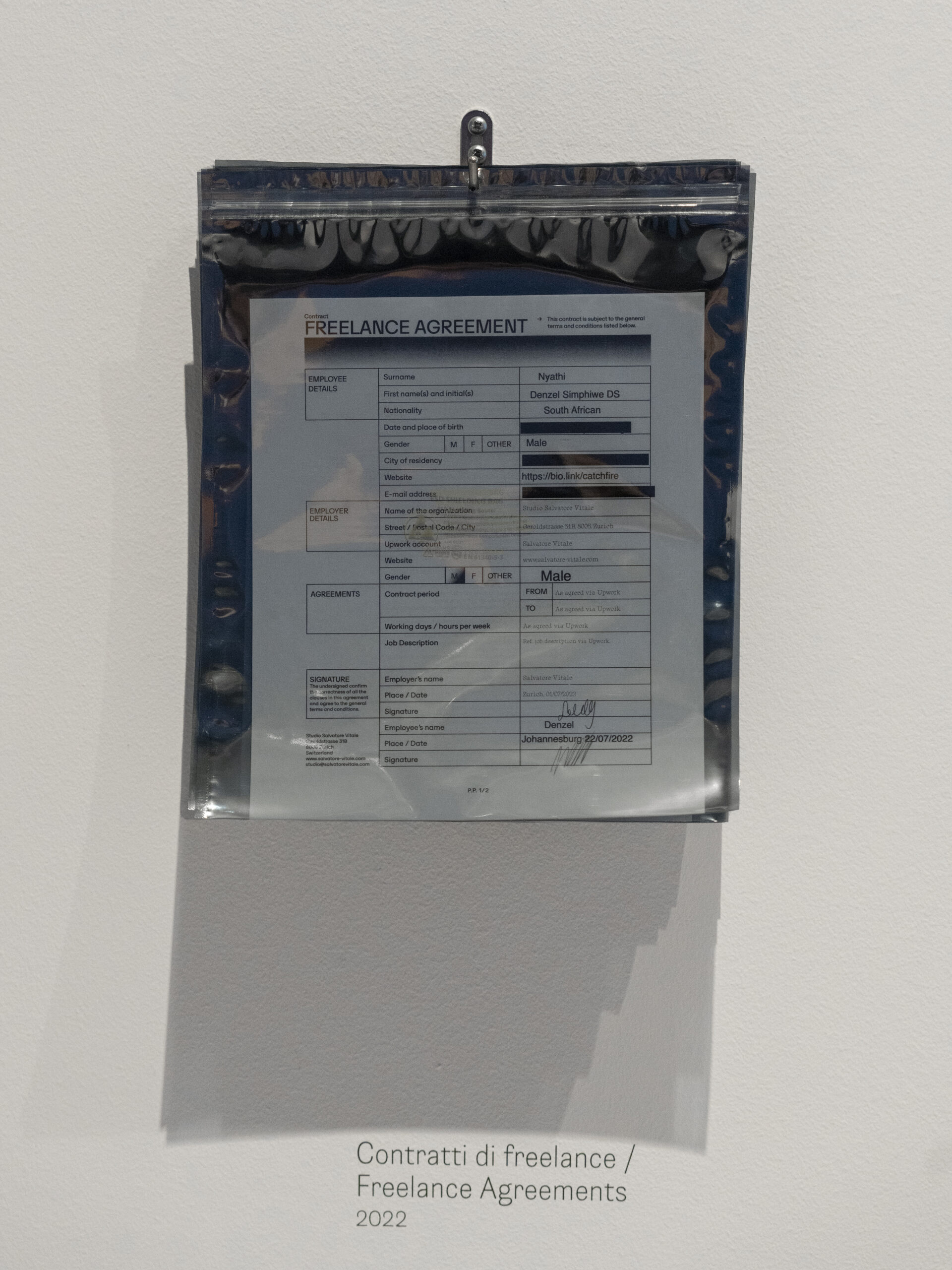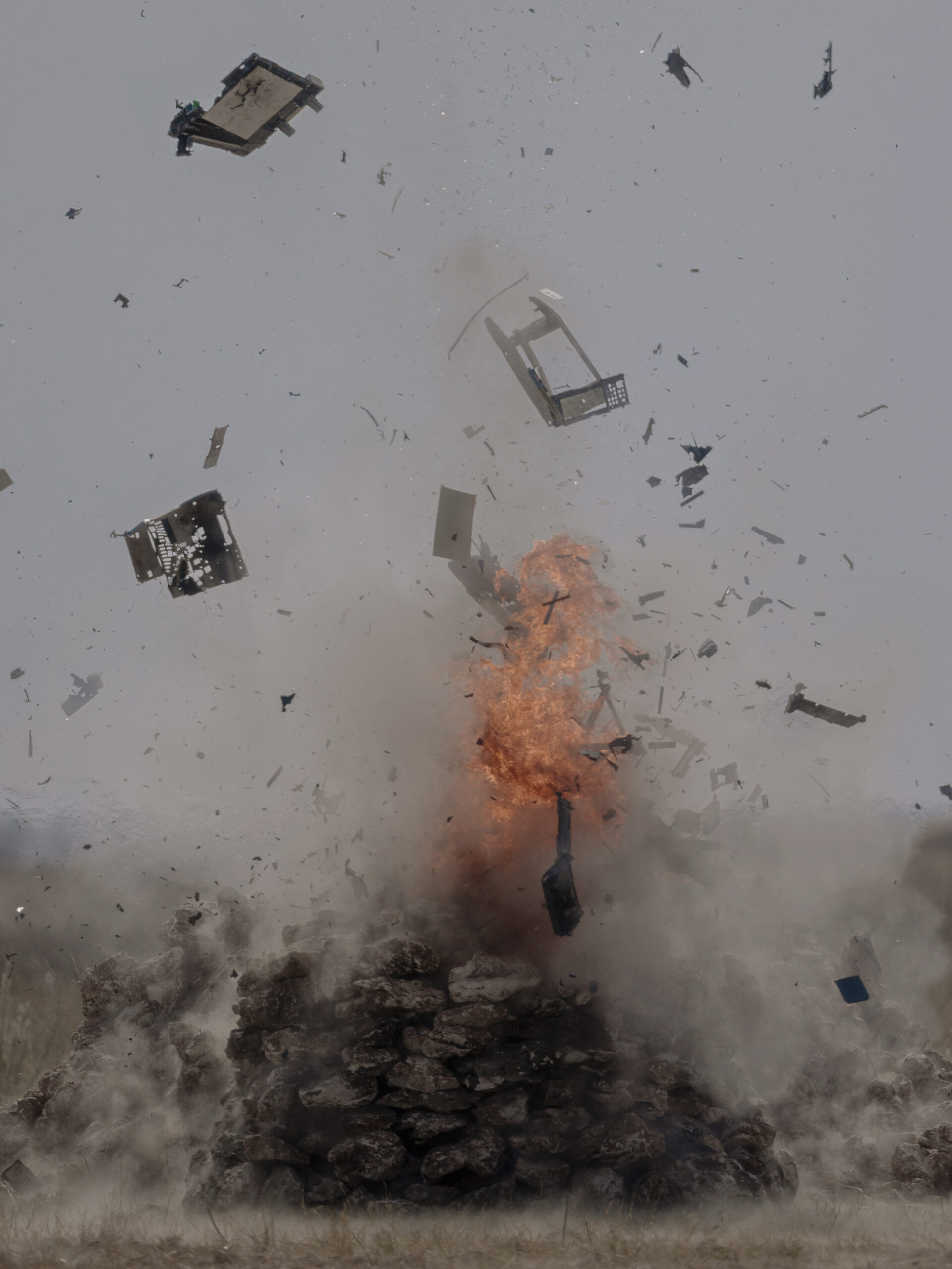 This story is produced in the context of an editorial residency supported by Pro Helvetia Johannesburg, the Swiss Arts Council.