Living environments remain crucial sites of interrogation of our collective and individual cultural relationships to the daily realities of gender, race, privilege and propriety. The idea of house/home/shelter as both a right and a luxury collide as ambiguous entities grafted to the constant morph of capitalism and technology, commerce and spectacle. Even within the established commercial gallery space, much art – aside from limited institutional acquisition – is made and sold for private, domestic consumption. In collapsing these concepts and contexts the net result is a platform to engage with art in another way and on different terms.
Apartment X The Fourth Document
Apartment Vol. 2 is the second edition of the much anticipated parallel running project of the Cape Town Art Fair; a beautiful concept born from a curiosity to curate and contextualise art as a mode of inquiry into, and method of thinking through and with the domestic setting. The articulation of the group show shapes itself as a lived-in-space made up of two floors at the Exchange Building in St Georges Mall — providing an astounding art-deco-like apartment environment, executed with great attention to detail to showcase the works of 50 artists and designers.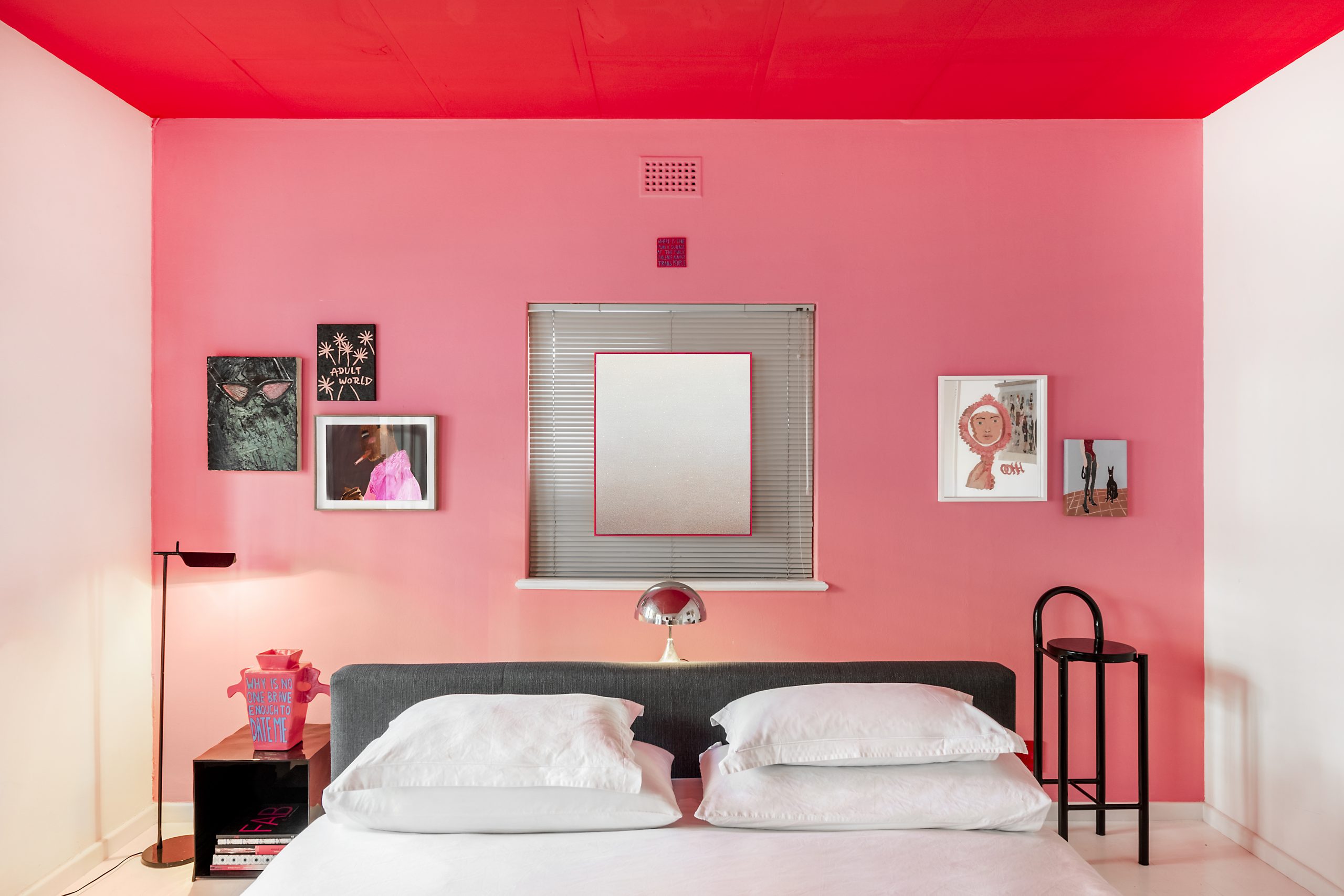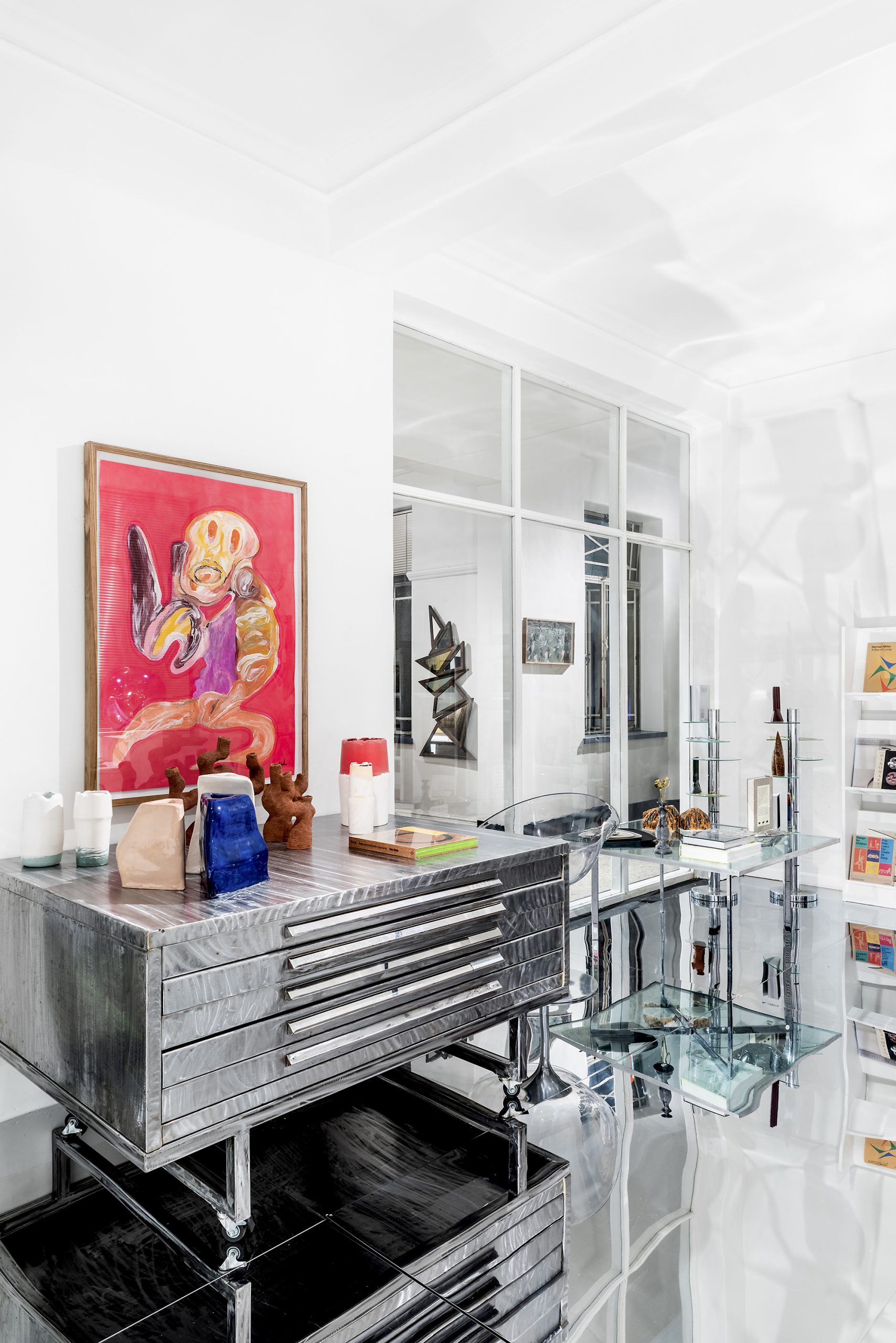 Viewings of the group exhibition are organised via direct message on Instagram and this privatisation of viewership is not for the intention of exclusivity, but rather to allow space for the discretion of experience. In my own viewing of the space — beautifully and informatively guided by Jana Terblanche, artist and curator of Pinks not Dead! — I was eased by the peace I found in the spaces between the works. There was no haste to consume the work as a means of production, but rather, the domestic setting of someone's home elicited a deep sense of respect for the invitation into their intimate space. I felt the care and consideration with which each room was arranged. It invigorated my sense for design as a fundamental quest within the human expression and I was left feeling so grateful for the hands which create in response to the questions we ask.
GALLERY
Alfred Thoba / Anico Mostert / Atang Tshikare / Benjamin Reisner /Billy Monk Collection/ Brett Seiler / Daniel Malan / Frances van Hasselt / Givan Lötz /Guy Simpson / Hugo Berolsky /Jake Aikman / Jeanne Gaigher / Jody Paulsen / Johno Mellish / Jonah Sack Jonathan Freemantle / Karlien van Rooyen /Katharien de Villiers /Lulama Wolf /Marlene Steyn / Marsi van de Heuvel / Martine Jackson / Michael MacGarry / Mo Laudi / Rodan Kane Hart / Farai Engelbrecht / Shakil Solanky / Sitaara Stodel / Tatenda Chidora /Unathi Mkonto / Yolanda Mazwana
SHOWROOM
Bofred
Crema Design: Tom Dixon
True Design: Cassina / Diesel / Kartell / Moroso / Venini
SHOP
Bad Paper / Ernst H. Design / Eva Ceramics / Hot Days Cool Books / Jan Ernst van der Walt / Kirsten Goss / Mantua Silkware / Okracandle / Phaidon