It's a long way to Gwadana; a place where tongues are long, clouds are neon, bellies are round, hills are pink and tails are chariots. As you travel along the edge, a tender song of melodies is set free. Mystery engulfs and fantasy captivates. Behind every hill lies an absurd universe.
The mythology of witchcraft is the bedrock upon which Simphiwe Ndzube's latest solo exhibition—THE FANTASTIC RIDE TO GWADANA—is based. In this show presented at Stevenson's Johannesburg gallery, Ndzube brings together large-scale magical-realist paintings to contemplate indigenous belief systems around witchcraft and the idiosyncrasies of otherness. His genderless figures characterised by intricate costumes, play out their dramas against a backdrop of a strange and mysterious land. Although the title of the exhibition suggests something positively fanciful, the story of Gwadana is far murkier. Gwadana references a place in the Eastern Cape known as the mecca of witches where a large number of elderly women have been witch-hunted and persecuted. Much like the history of witchcraft itself, the story is complex. From views of witchcraft as a non-existent myth wholly dreamt up by "non-believing perhaps (god) unfearing heathens", to it being a subversive practice reclaimed by those at the edge of societies — the witch is at risk of exclusion and death but the witch is also powerful and to be feared. She is unruly and unmanageable.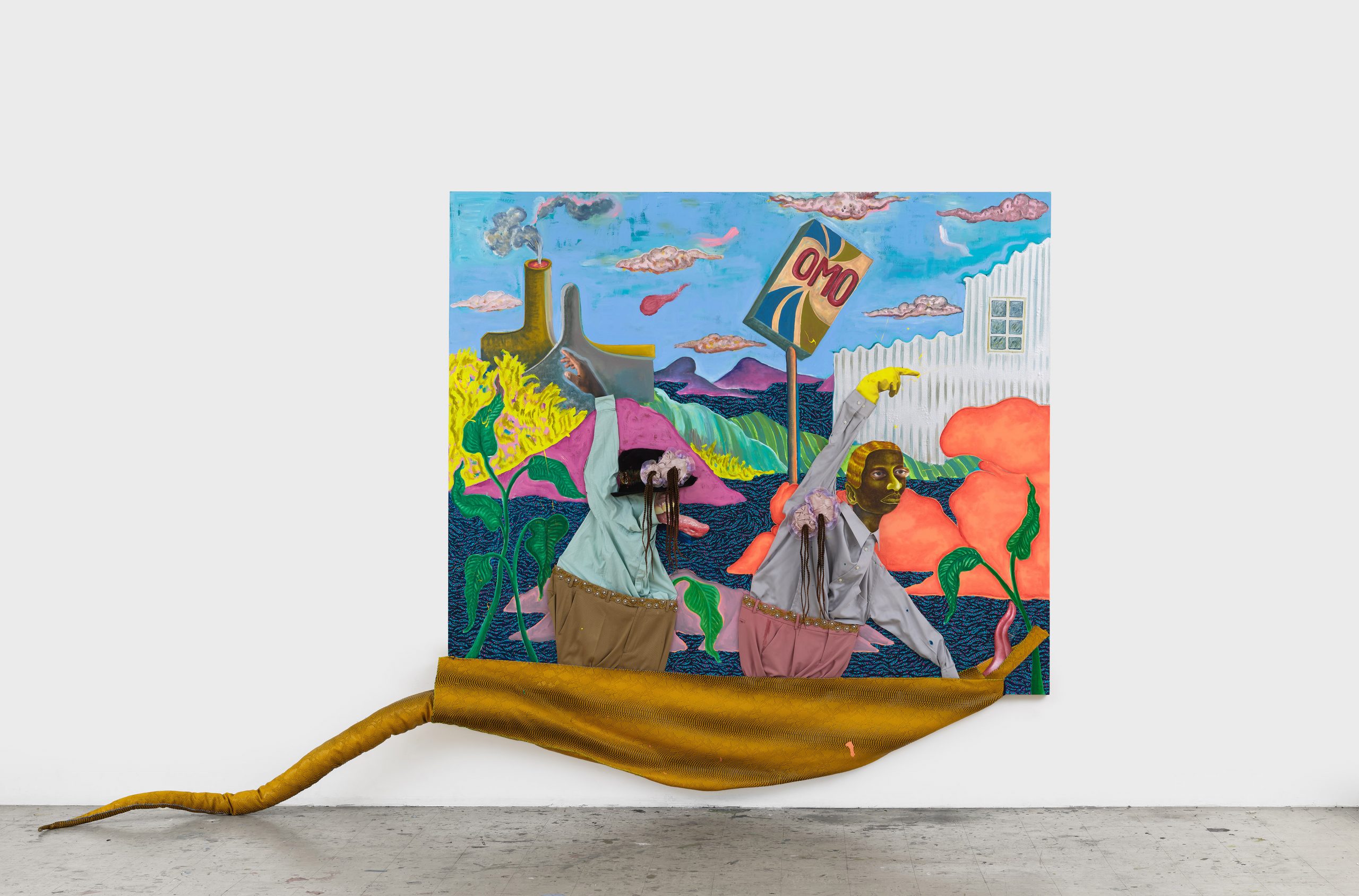 THE FANTASTIC RIDE TO GWADANA, 2020.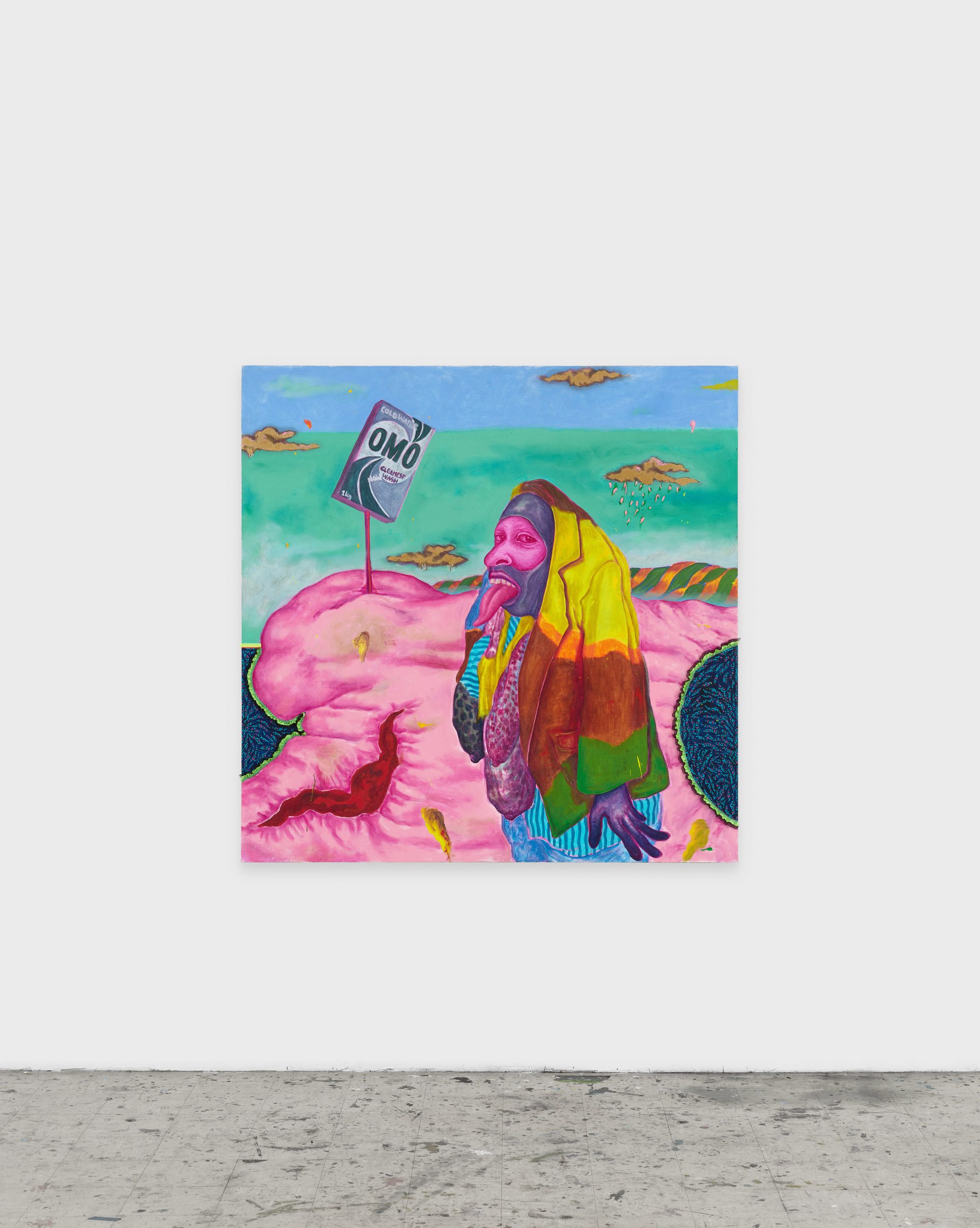 ABAGULA NGENQGONDO ABAYOLWANGA, 2020.
In this exhibition, the artist delicately navigates the horrors of othering and the freedom that comes with claiming and reclaiming narrative. Ndzube's Gwadana is not a direct mapping of place, but rather, it is an imaginative journey into a mythological land where the beautiful and the grotesque intersect in interesting ways. "This folkloric version of Gwadana acts as a portal for me to enter into the concept of fantasy and the way that it plays out in daily life" explains the artist in the exhibition text. Ndzube's Gwadana is a possible utopia for those rejected and scorned by society, perfectly capturing what Achille Mbembe describes in his seminal essay, The idea of a borderless world, "the very concept of utopia, refers to that which has no borders, beginning with the imagination itself". In the utopian version of Gwadana, people can celebrate their oddities and vulnerabilities and live in society celebrated as equals. This sense of celebration is ushered by an experimental soundscape created in collaboration with Thabo K Makgolo and Zimbini Makwethu. Sound—of course—has the power to trigger and influences the atmosphere but sound also heals.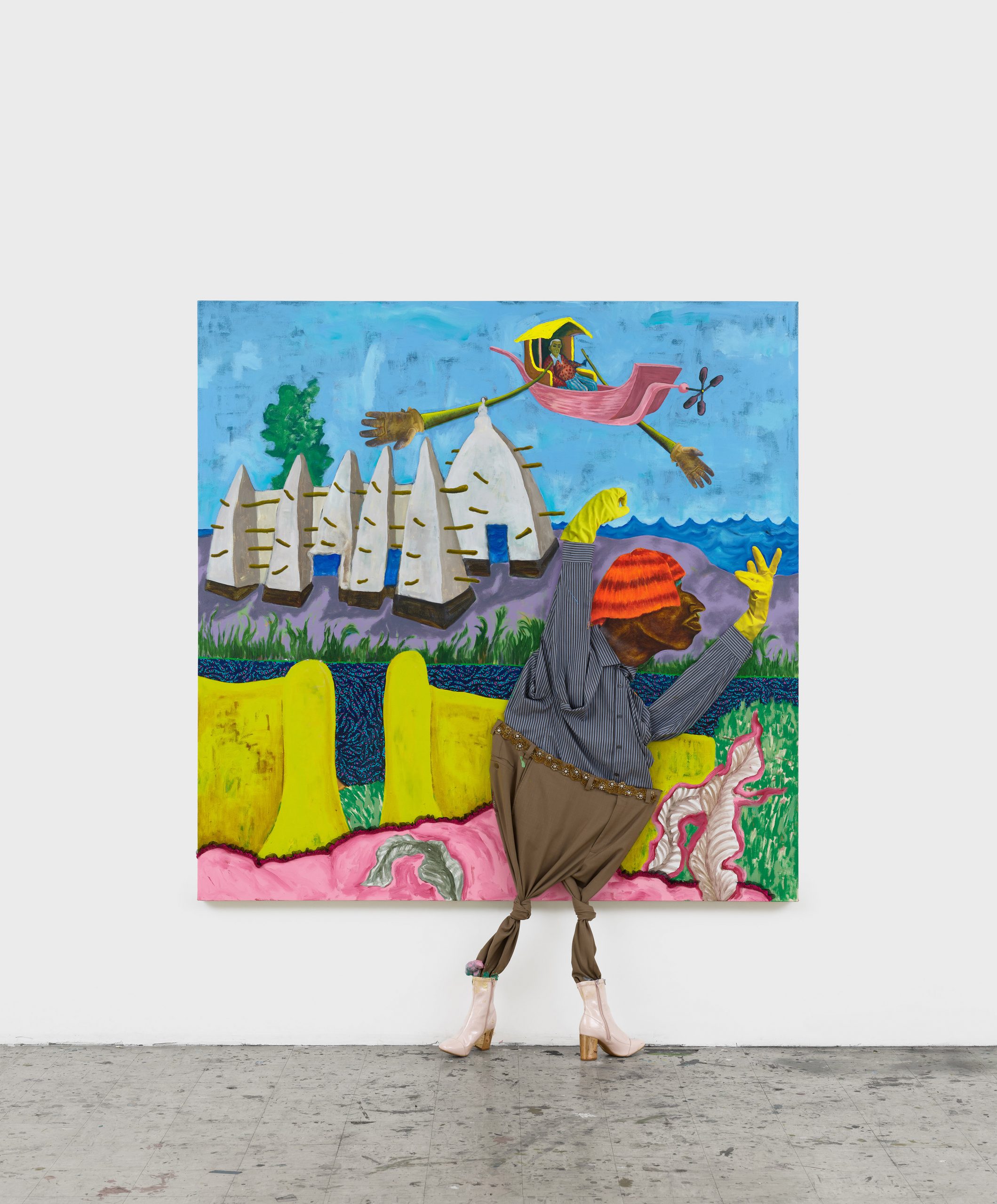 THE GRAND ENTRANCE, 2020.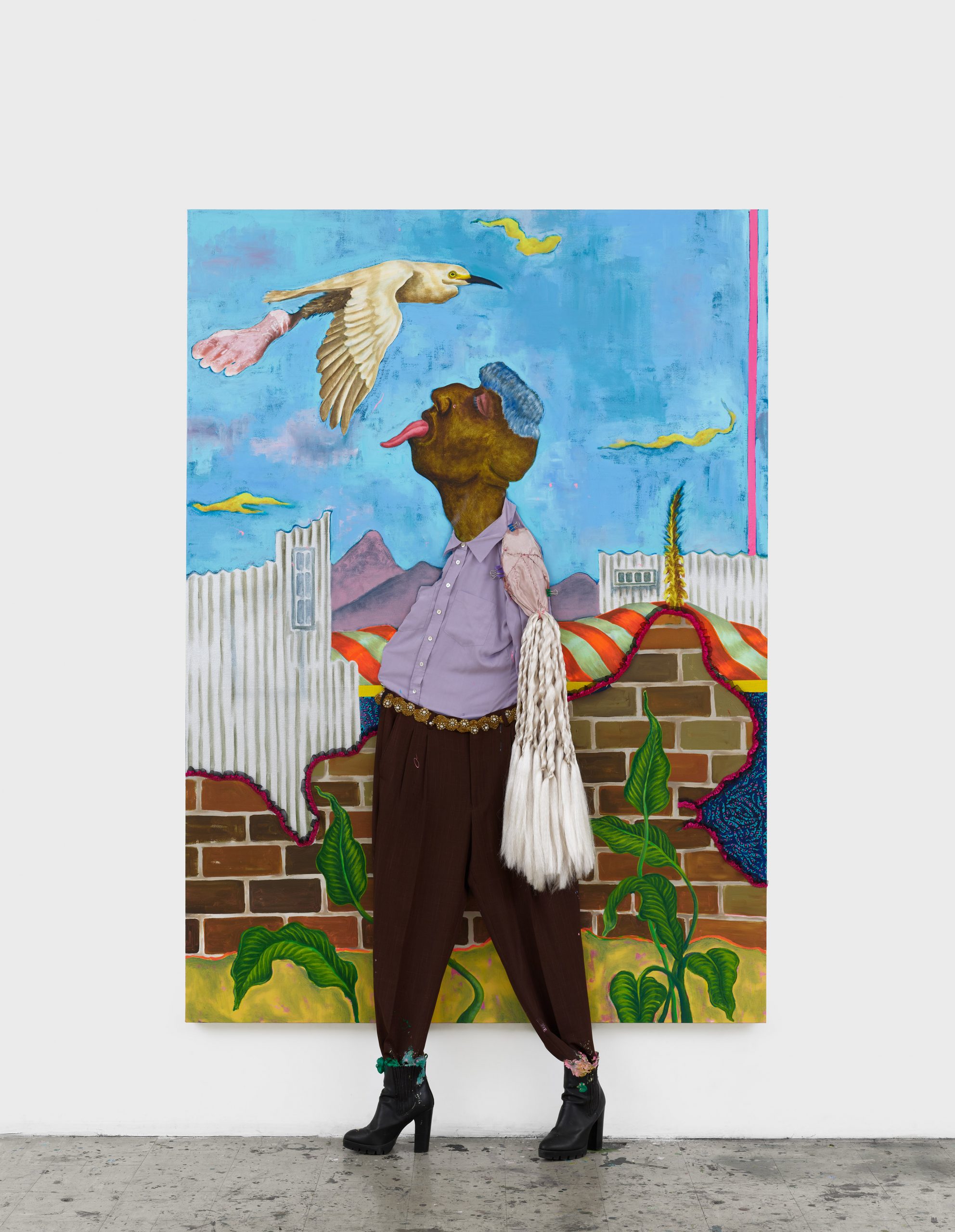 A TENDER SONG OF MELODIES SET FREE, 2020.
Mythology and myth-making are often central to Ndzube's mode of creation. Writing about the artists first solo exhibition with Stevenson in 2019 (Uncharted Lands and Trackless Seas), Bongani Kona notes that Ndzube transfers meaning through "making the familiar strange"  adding, "Ndzube's work breaks with cliches of language and form to say something new". I would posit that just as he has previously made the familiar strange, in THE FANTASTIC RIDE TO GWADANA, he is making the strange familiar — after a while, we no longer ask why strings of hair protrude from armpits or why a trumpet bell resembles a mouth. In these magical worlds where fantasy meets reality, the boundary of what is possible is endlessly expanded.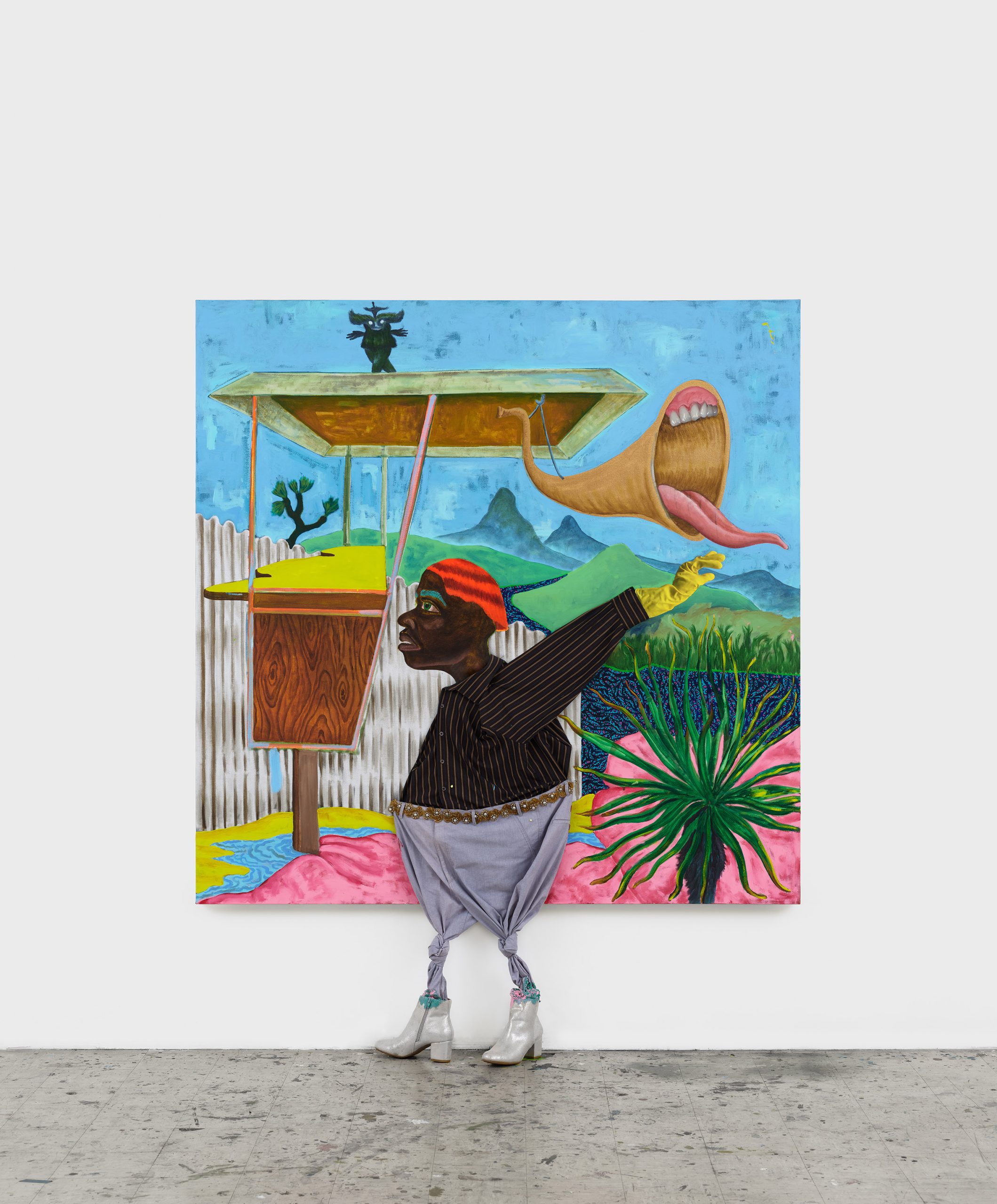 ENTERING THE HOUSE OF SPIRITS, 2020.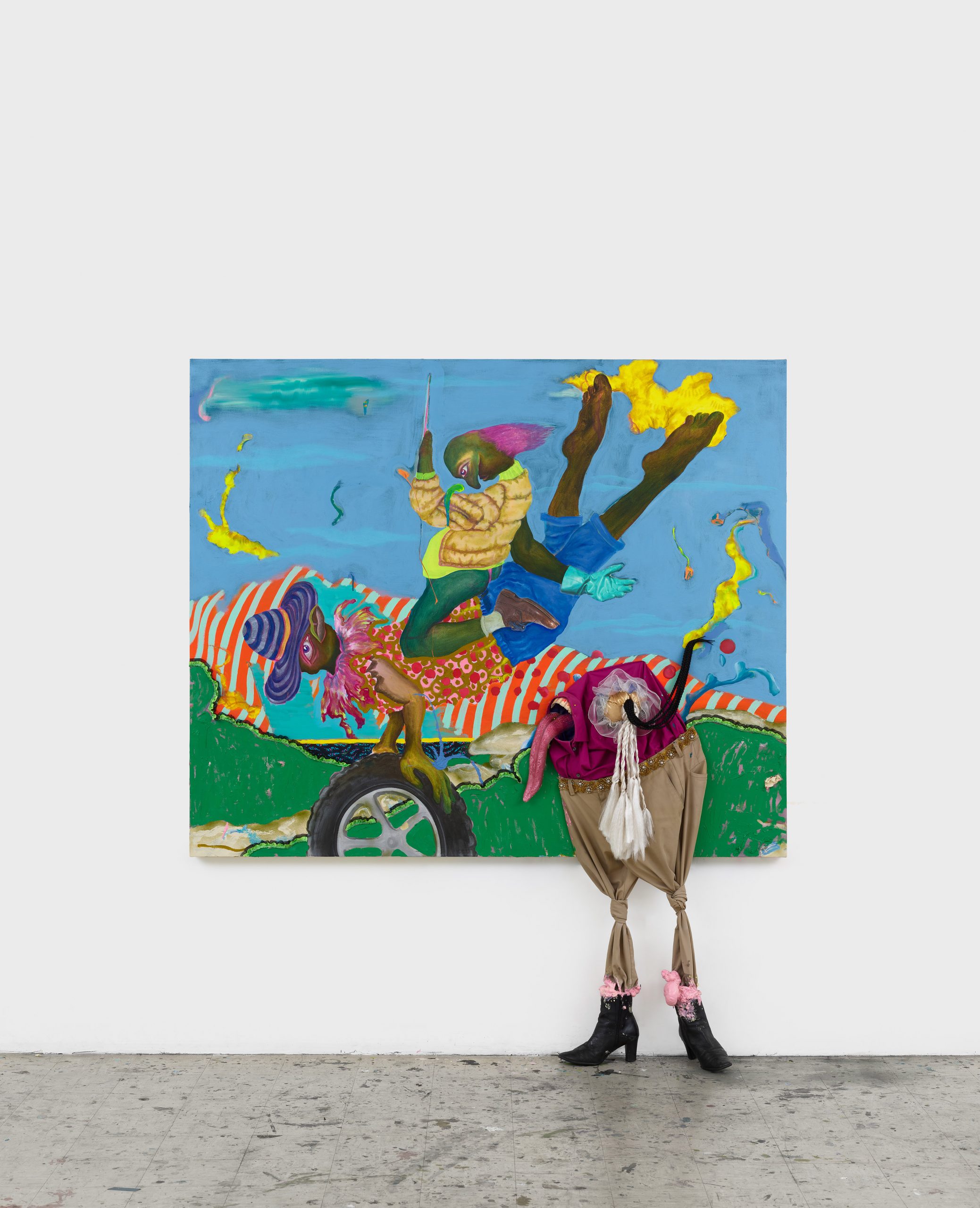 AS THEY RODE ALONG THE EDGE, 2020.
THE FANTASTIC RIDE TO GWADANA is on view until 22nd January 2021 at Stevenson Gallery Johannesburg.