Pulling on threads from the UK, Mozambique, Sweden and South Africa, Lesela Collective is looking at the material narratives of the African continent by exploring the countless sequences embedded within the field of textiles.
Creating a new archive that is keenly aware of the colonial legacy entwined with African textiles, Lesela Collective members Wacy Zakarias (Mozambique) Yemi Awosile (UK), Thabisa Mjo (SA), Nkuli Mlangeli (SA/Sweden) and Djamila de Sousa (Mozambique) deploy a female centric ethos to their forms of materials innovation. Untying the knot of history involves disseminating an experimental approach to the craft process and examining the role of textiles in the evolution in African storytelling.
The new Art new Audiences (nAnA) project will unfold in two phases, beginning with a one week brainstorming residency in Johannesburg. The outcome of mapping the members of Lesela Collective's personal and professional dynamics is refining a common vision which draws on extinct techniques, natural fibres and new technologies. Lesela Collective are intrigued by how these elements convene to imagine a new future of African storytelling through textiles. Probing the question of what the afterlives of textiles are in the African context, Lesela Collective is unravelling the practical and spiritual meaning of threads which stretch across the African continent and her diasporas. Emerging from the conceptual framework of the textile as an archive within itself, Lesela Collective aims to reassess how fabric and textiles can be transformed and ultimately embellished with an experimental approach to crafting techniques, materials and a production process that is rooted in the local African context.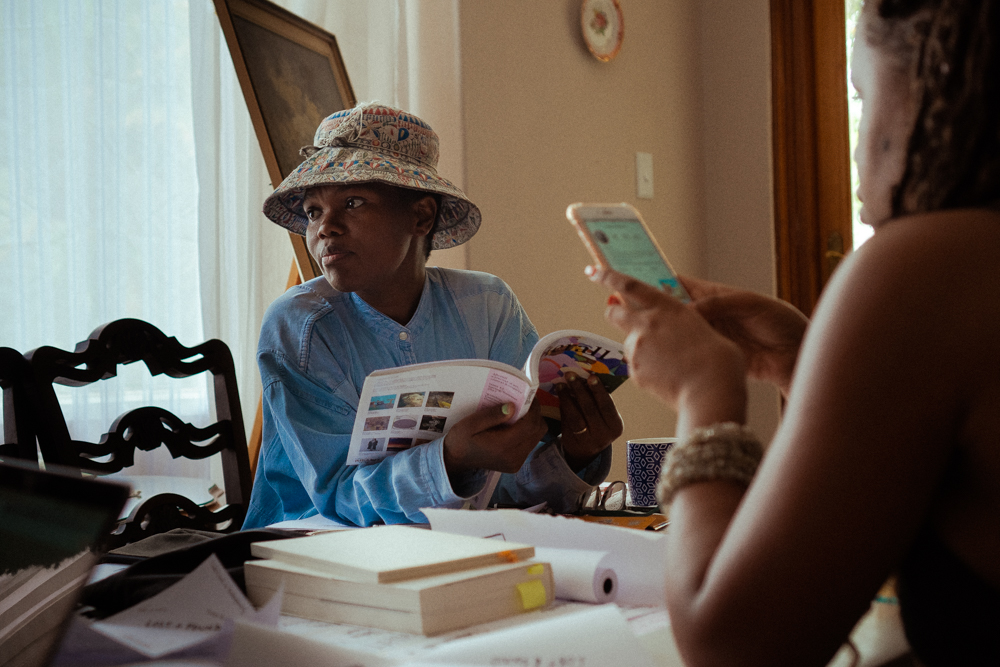 In the second phase of the project, Lesela Collective will be implementing their gathering of interviews, textile samples and recorded images to hone in on tentative collections of ideologies from the past present and future which find themselves embedded in material narratives. In this phase of the project, the textile as an archive is transformed into a multidisciplinary story which puts forth the textile design practice as a hybrid form of knowledge production. By documenting this process from their perspectives as African womxn, Lesela Collective intend to reclaim not only the production of textiles and their composite narratives, but also to speak back to the language of visual domination imposed by Eurocentric principles and practices associated with textiles.  In doing so, Lesela Collective will be negotiating the politics of access through a collection of Pan-African stories imprinted in textiles, fabric, fibres and audio-visuals which reside in the collective imaginary.
The two collective members who hail from Mozambique, Wacy Zakarias and Djamila de Sousa established a partnership though the surface and textile brand Karingana Wa Karingana in 2015. In the Ronga language of Mozambique, the expression Karingana Wa Karingana invokes a very specific oral practice in which the audiences is summoned to listen to the stories about to be told. Hence the Mozambican womxn consolidate a common identity and their inclination for storytelling through fashion, design and textiles.
De Sousa's design and production experience in Italy and New Zealand and Zakarias' educational and fashion design experiences in Johannesburg, London, New York, Berlin and her home country, saturate the Mozambican womxn's praxis as storytellers and material innovators. This aligns with the other members of Lesela Collective embarking on this journey though nAnA, whose respective multidisciplinary backgrounds fortify the cultural meaning of the project as a whole. By pulling things apart and putting them back together, Lesela Collective is weaving together memory, history and desire.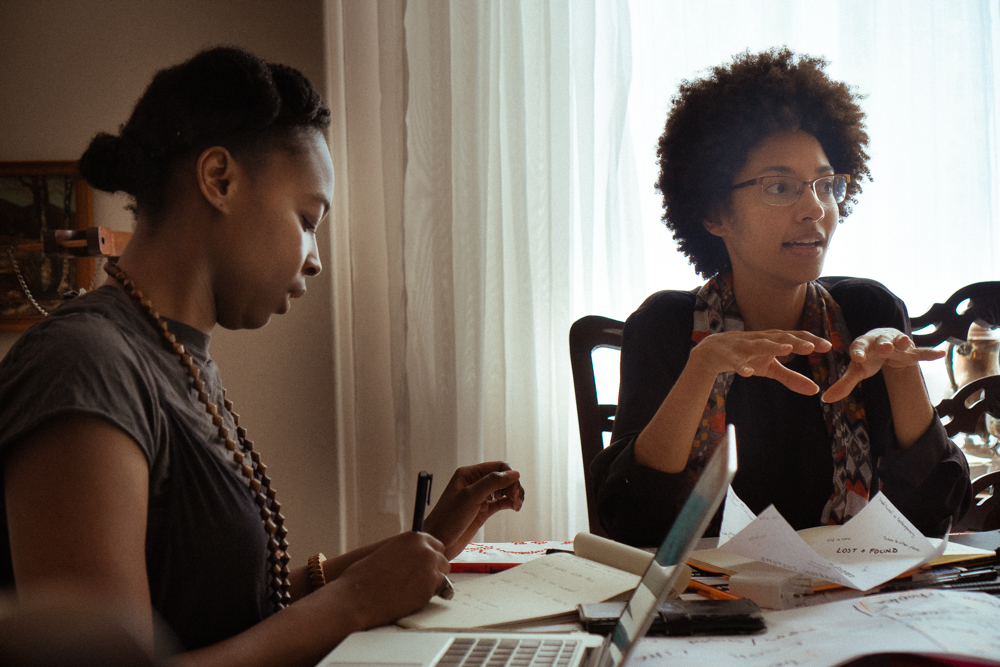 *This article forms part of content created for the British Council new Art new Audiences 2020 selected projects. nAnA is a catalyst for the creation of art that reaches new audiences in Sub-Saharan Africa and the UK. To find out more about the programme click here.
1 Tavares M. (2014) Karingana Wa Karingana. In: Owen H., Klobucka A.M. (eds) Gender, Empire, and Postcolony. Palgrave Macmillan, New York