Stellar winds from giant stars caused dust to form ripples — a whole lot of dust; oxygen, carbon, iron, nickel and other elements — and eventually some of it found its way into our bodies.[1] That which is above is like that which is below and that which is below is like that which is above.
It was Nietzsche who warned us; "As long as you still experience the stars as something 'above you', you lack the eye of knowledge". Because that which is above is like to that which is below, and that which is below is like to that which is above. Discarded beer bottle-tops become spectacular optical illusions (we're lost in the detail) and toothpicks transform into ectoplasmic creations. Nothing is discarded. Everything is salvaged. Chris Soal's latest exhibition at WHATIFTHEWORLD, titled "As below so above" is on view until March 6th. The exhibition brings together a collection of sculptural objects as a way to consider the phenomenological connection between conceptual engagement and bodily interaction. The title is an inversion of the paraphrased medieval translation of the cryptic Hermetic text, which reads "As above, so it is below. That which has been will return again. As in heaven, so on earth."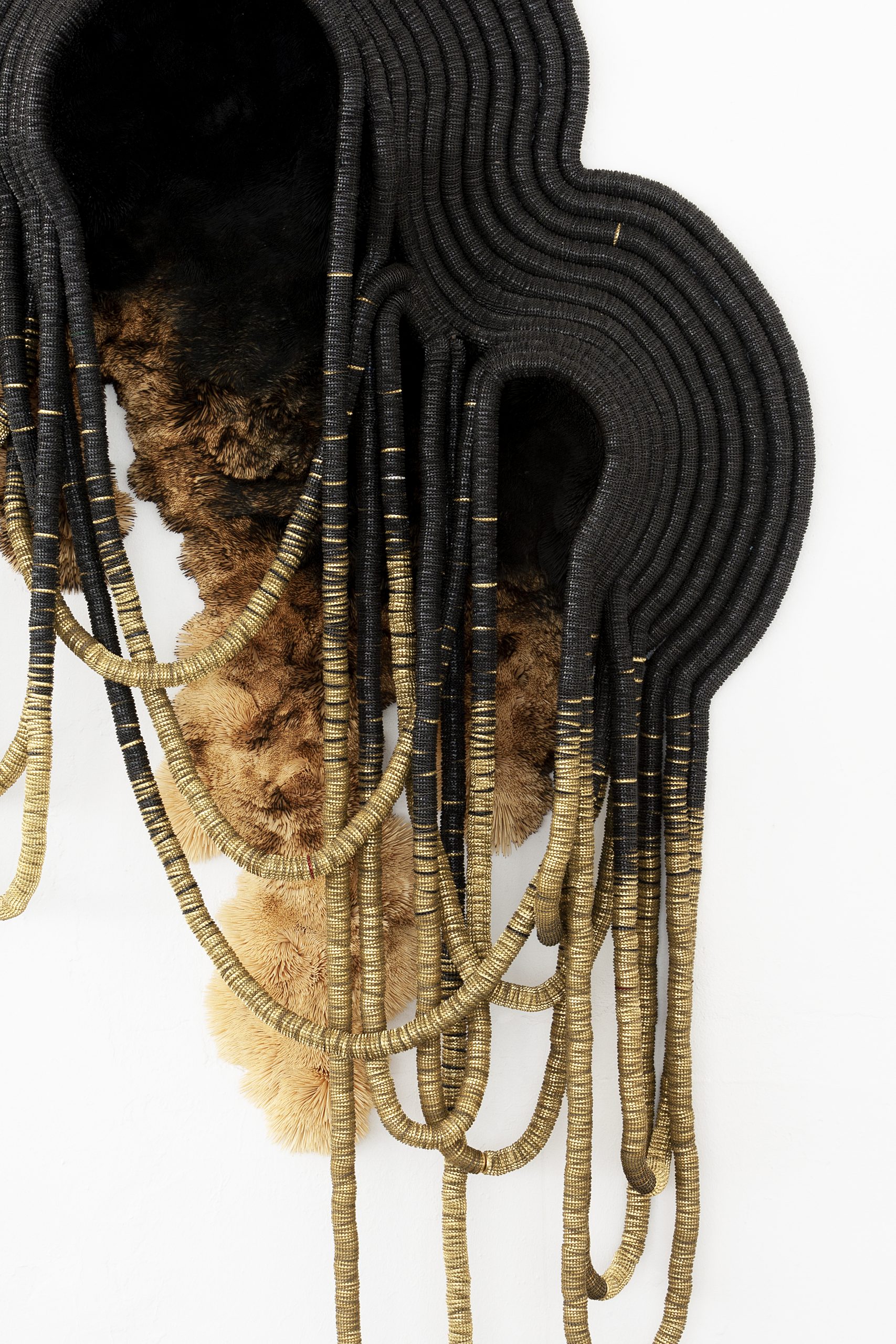 Wanting to create work that has resonance to the here and now, Soal uses materials that are loaded with histories; beer bottle-tops, bamboo toothpicks, fabric and birchwood. These materials provide an opportunity to reflect on contemporary discourse he is interested in — sustainability, value, aesthetic value, macro and microcosms of community and working processes. Writing for the art magazine, Art Review, Mark Rappolt notes art's ability to function as a vehicle to engage other things, expressing: "We pose as an art magazine, as a vehicle for the learned study and criticism of artworks, in order to write about politics, or sociology, or economics, without the danger or burden of anyone thinking that we are posing as experts in those fields…..And, generally, artworks oblige in facilitating this."
It is with this understanding of art (including criticism and discussion of) as a facilitator of discourse that I approach Soal's work. Recycled materials foundational in Soal's work open up an important conversation on the sources and effects of these materials. Taking inspiration from American artist Mark Bradford, whose artistic vocabulary is built around the use of conveniently cheap paper, Soal's materials engage the social fabric of our world. This is what author Calvin Tomkins describes as "social abstraction"—abstract art "with a social or political context clinging to the edges". It's not just an exercise in thriftiness, it's about circularity – assembling, gathering and reworking everyday object as a means to challenge perceptions of value and through this process, frustrating the divide between 'high art' and functionality, beautiful and ugly, the paltry and the monumental.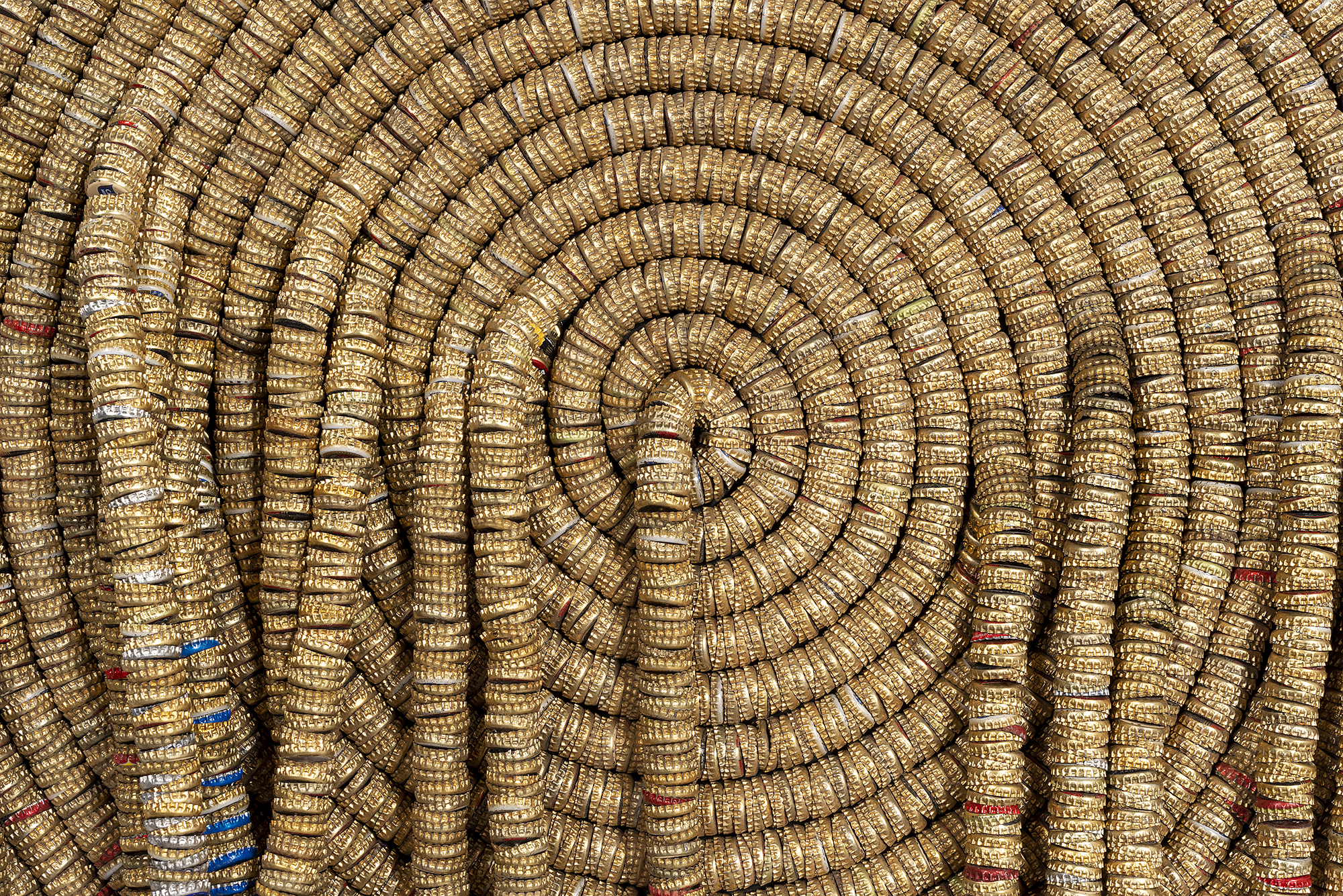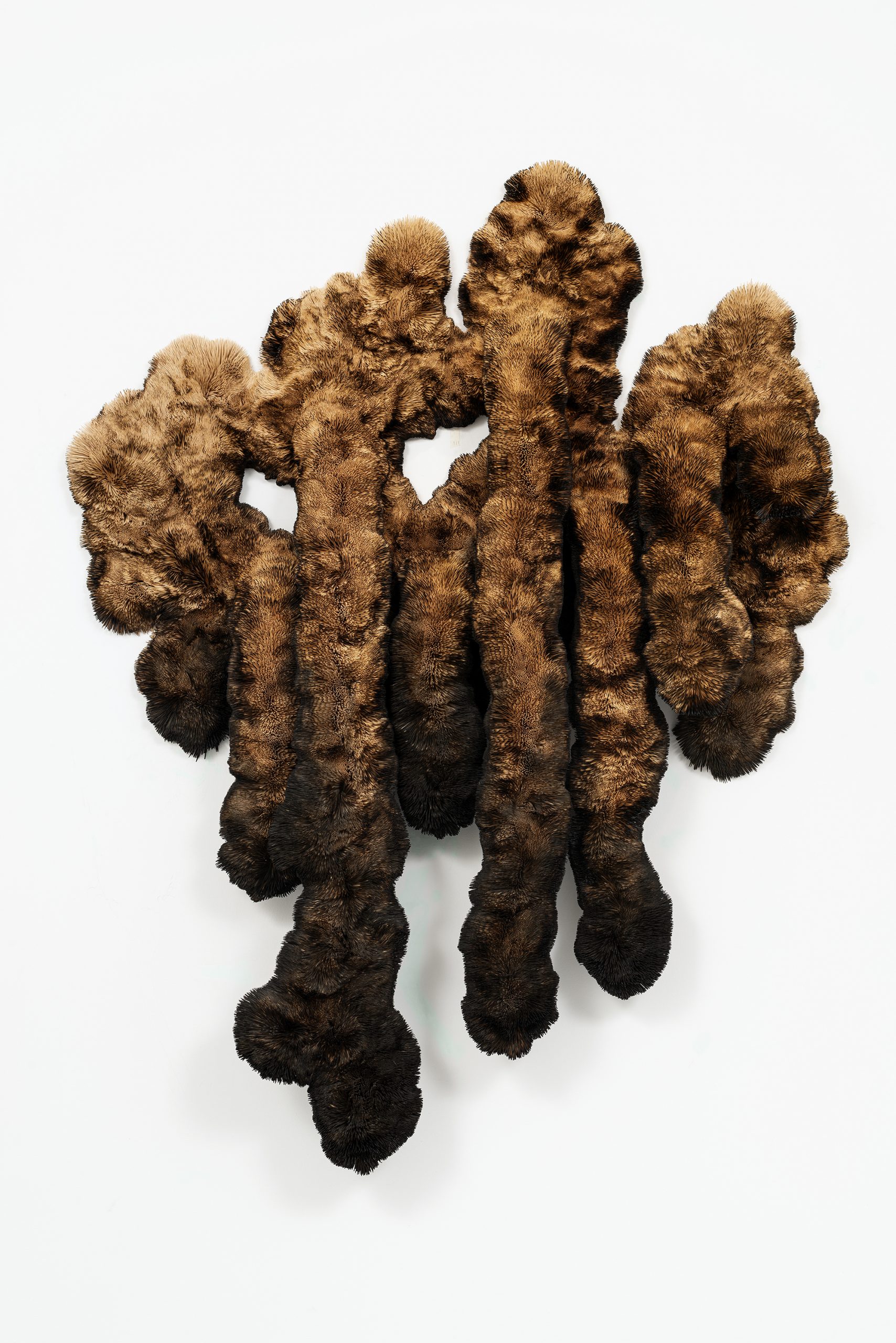 In Soal's latest exhibition, perhaps one could argue his entire practice is one of inversions and mutations. How else can an ordinary bottle top reflect itself as desirable but through the process of metamorphosis? This entanglement between treasures and trash, practicality and ornament is again expressed in Soal's toothpick adorned Lady Dior Bag created in collaboration with Dior Lady Art. For its 5th edition, Dior Lady Art invited 10 artists and collectives from around the world to participate in reimagining the iconic Lady Dior handbag into a unique piece of art. Soal is among an impressive league of artists including, interdisciplinary artist Joël Andrianomearisoa, feminist artist Judy Chicago, organic minimalist Gisela Colon, contemporary artist Song Dong, surrealist Bharti Kher, Mai-Thu Perret, painter Claire Tabouret,  transculturalism artist Olga Titus and Russian duo Andrey Blokhin & Georgy Kuznetsov. He explains: "There's something very satisfying in seeing something as mundane as a toothpick and a bottle top opener on a Dior bag. The suggestion of fur brings the concepts behind the material full circle, as I've often attempted to question value hierarchies and our paradoxical relationship of domination of, and dependence on nature in my work."
[1] paraphrase : National geographic. Big bang universe supernova astrophysics health space.