You are guardian of a treasure,
Oh, just like a sleeping serpent
And you shall see, I shall make you
Spin around like that sleepy snake.
― Rumi
Blue pigment stains the surface of ghostly white shadows. Empty sockets witness while tongues are tied in unspoken secrets. Things Left Unsaid is Olivia Botha's solo show set to open at SMAC Gallery, Johannesburg on Wednesday this week. The pieces on exhibition are a culmination of work produced from a recent residency at Bag Factory Artists' Studios as the 2018 Cassirer Welz Award winner. In excavating the palimpsest of the past traced through a matriarchal line, Olivia tenderly explores the veil between life and death.
In a personal account of lived histories, Olivia transposes memory onto mediums of fabric, paper and moving images. "As the sky turns from black to blue, as a dress from blue to white, a mother becomes a messenger of another. With the passing of time, we are watching, we are waiting as the ever blue becomes lighter and lighter, transcending to the empty void – the unreachable horizon." The blue dress in this instance becomes a subtle signifier of her grandmother's faith. As a member of the Blou Rokke on the doors of death she will finally be laid to rest in a white dress.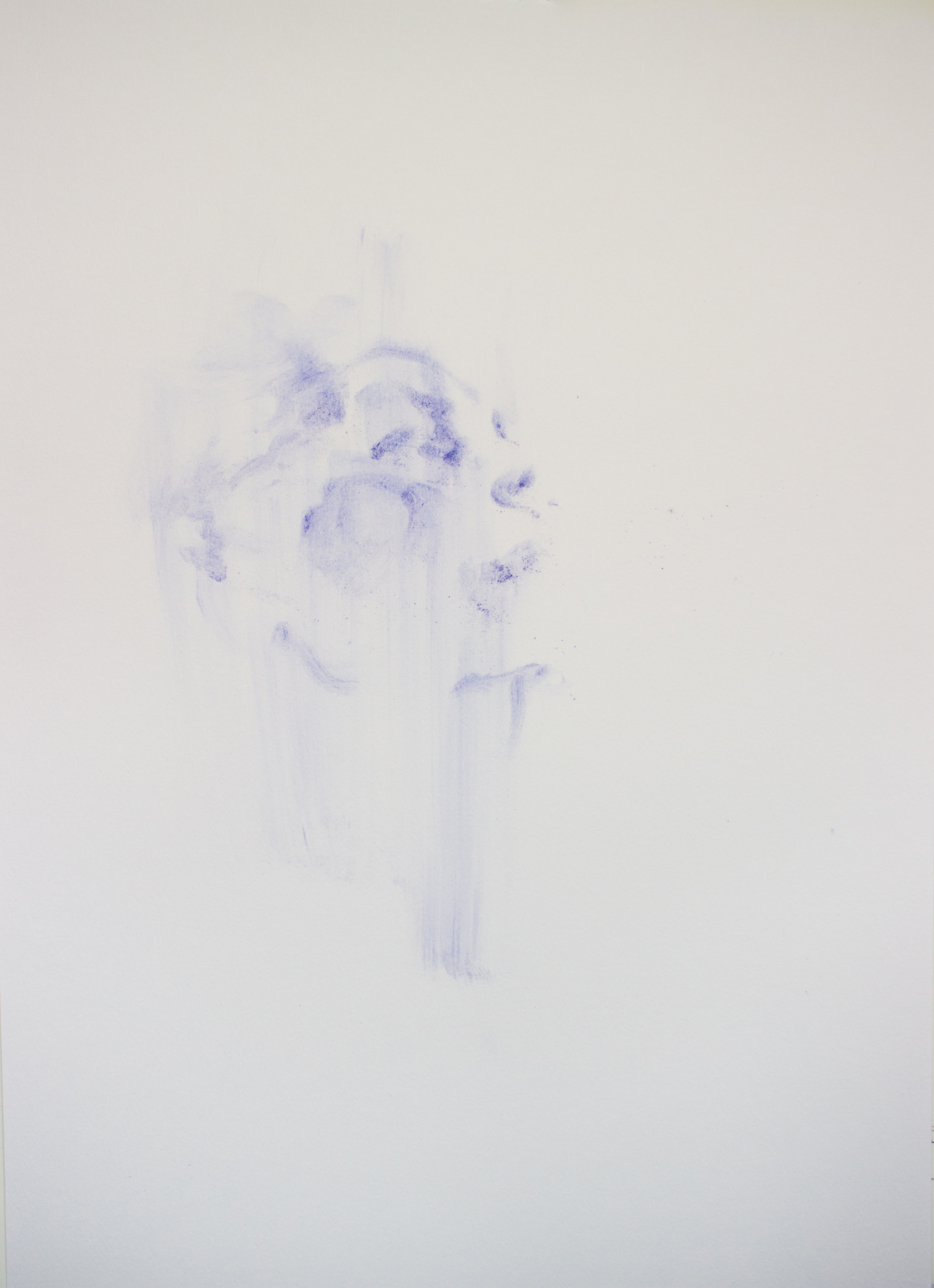 Olivia contemplates the transcendence from life to death through a personal narrative – one that spans three generations of women. Working through a historical legacy and the cyclical nature of life, art has provided a platform of catharsis. Snake-filled dreams seem to slither through an unconscious mind revealing secret lives. "For nearly five decades, my grandmother draped her body in nothing but blue, a sign of her absolute devotion. She followed and obeyed that which was laid down by her creed, never veering off. Her absence and presence was felt as palpable as the depths of ocean."
The works in Things Left Unsaid were driven by an intuitive process of discerning lost yet not forgotten intergenerational memories. The exhibition in a sense attempts to "break a curse" of repeated familial cycles. "Of lost conversations, of unspoken words that drift away, as a prophecy is murmured in the wind, blowing away." Olivia works sensitively to create an exhibition that overlays a triangulation of matriarchal figures while exploring a personal narrative regarding the complexities of inheritance and death. To echo Elsa Barker's words, "eternity is a circle, a serpent that swallows its own tail."
The exhibition runs from the 27th of February – 9th of March 2019.