And so we are like flowers; and bloom only, when the sun, kisses us.
Kristian Goldmund Aumann
The scent of a blushing bloom lingers; slowly, wilting flowers become weathered with time. Olivié Keck's latest show, In Bloom, contemplates love captured in the flush of youth. A refreshingly tender reminder of hearts un-afflicted by regret or unrequited affection. Exhibited by independent Cape Town based art gallery, 131 A GALLERY, the series of vibrant works live online in response to the limitations of lockdown. The exhibition is a reflective remembering of stolen kisses and broken promises painted in permanence.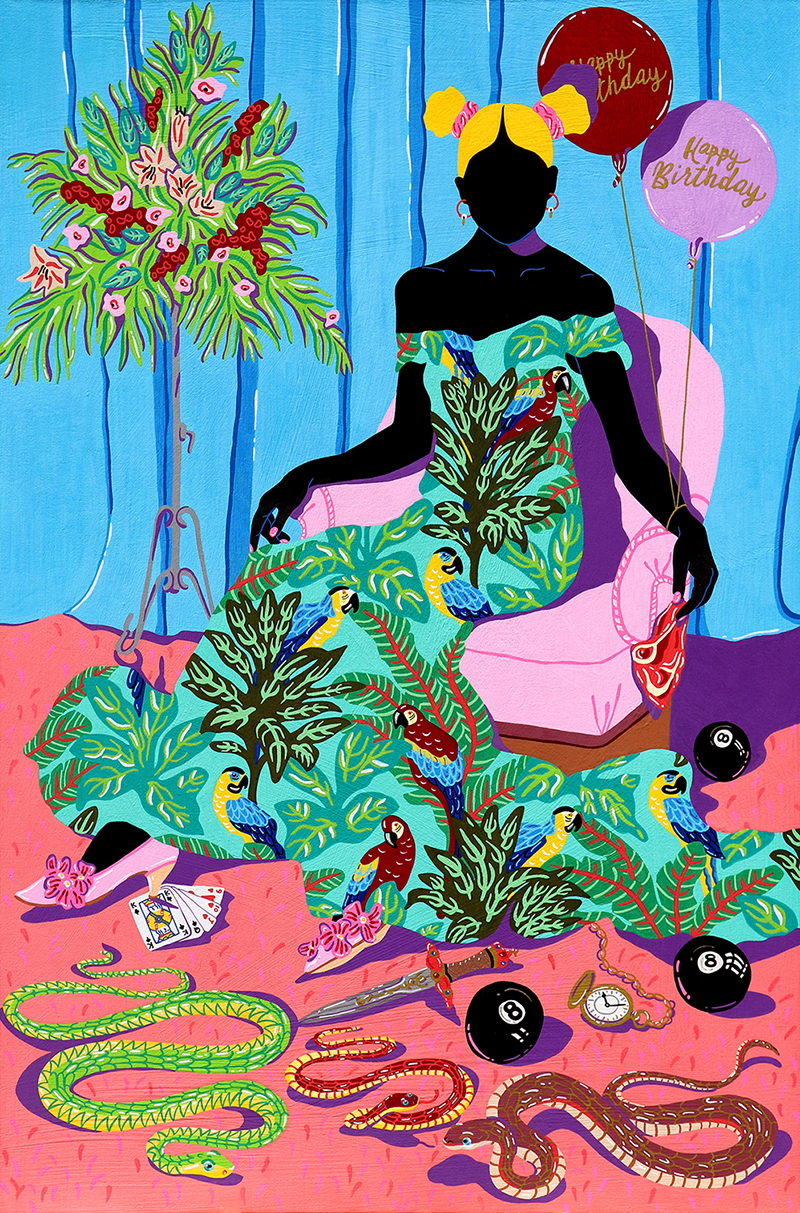 Late Bloomer Part 2; 2019
In Bloom is a departure from Keck's previous subject matter, offering a romantic and personal approach to the heart's desires. "The romantic has always been in my work and probably always will be. It's something that I enjoy thinking about and making work around". This body of work developed out of a transitory moment of the artist's life; between celebrating a symbolically significant birthday and moving homes, this period of time was marked by sifting through the past. Keck notes how, "I was reflecting a lot on being young" and this left an impression that "something [was] leaving me in this ethereal sense". The works became a space to work through and process an intimate history. The show is "a tribute to being young and also getting older".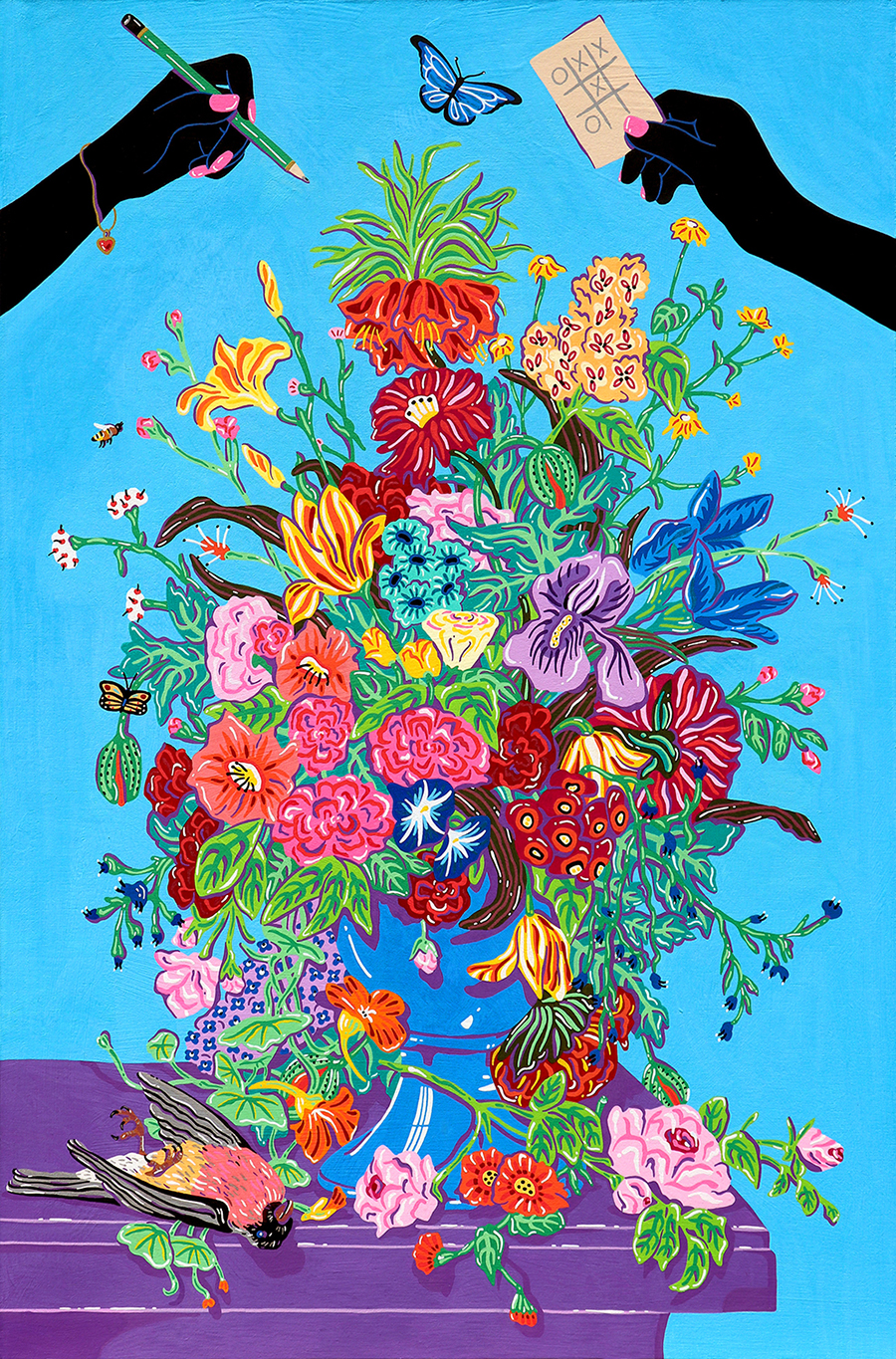 I'll Win You Back; 2019
Returning to the subject of love; elaborate bouquets are used by the artist to signify tender affections. "I felt that flowers, and the kind of sentimentality attached to them, and the way that people give flowers as an act of love is an emotional gesture". Keck mentions that whether grieving, or celebrating, the giving of flowers transcends occasion. "It's this symbol that represents so many different emotions and it's also something that a lot of people enjoy looking at on a very aesthetic level". As such, the delicately painted vases and their blossoming contents, "are like love-letters in a way".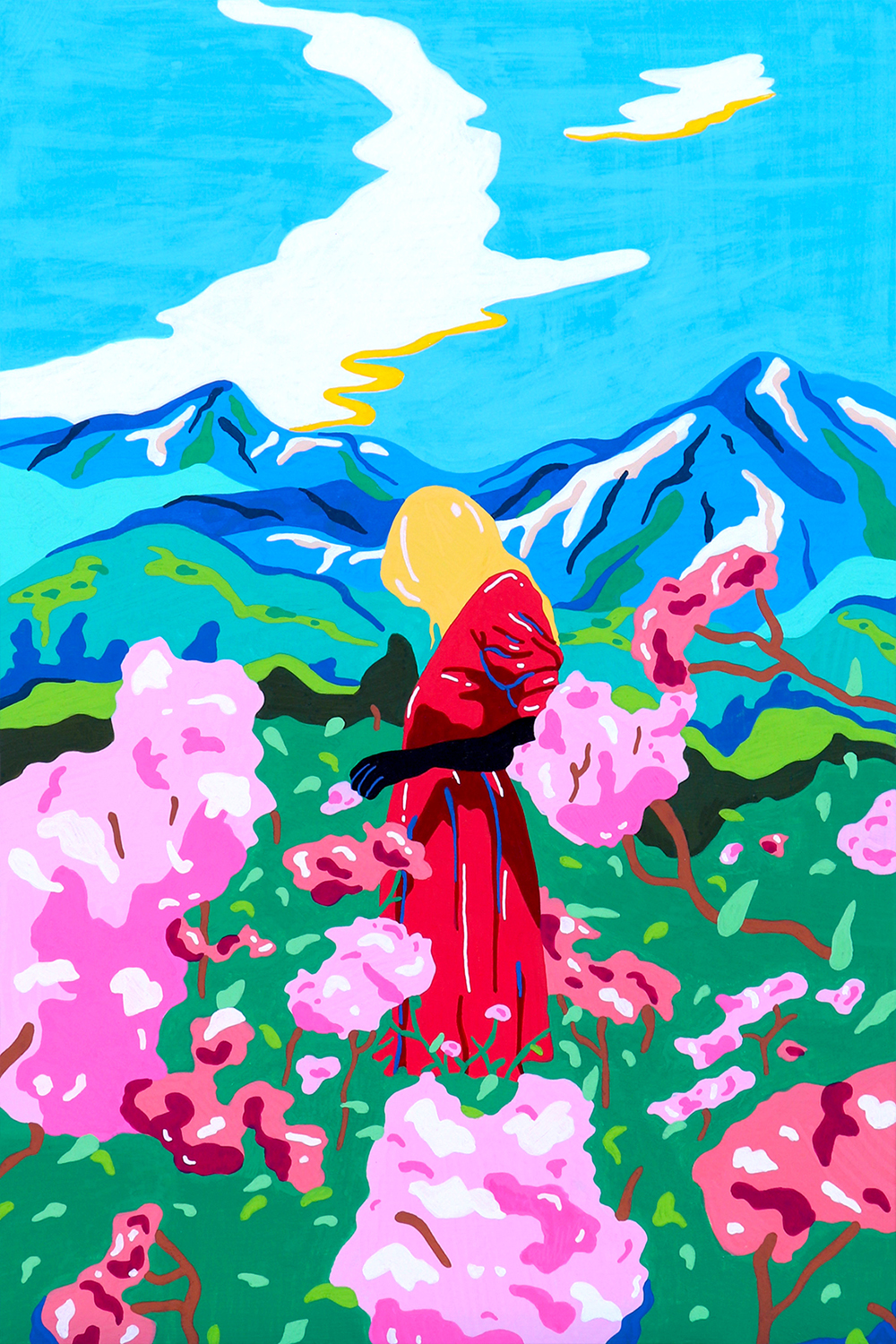 A Hundred Afternoons; 2019
The titles elicit the fervour of declarations of love. However, the sobering reality of adult responsibilities are often in stark contrast to the whimsey and reckless abandon of youth. Keck describes how, "I guess the way that I love has shifted" although, "I think that relationship I have with my work is still kind of like a young love. It's really intense and it's very intuitive and I think I just go with it and hope that everything will just fall into place". Producing In Bloom presented a kind of catharsis for the artist, "making things is always an act of processing" and she says that afterwards, "I felt like something had been lifted". To echo the words of Yoshida Kenko, "Blossoms are scattered by the wind and the wind cares nothing but the blossoms of the heart no wind can touch".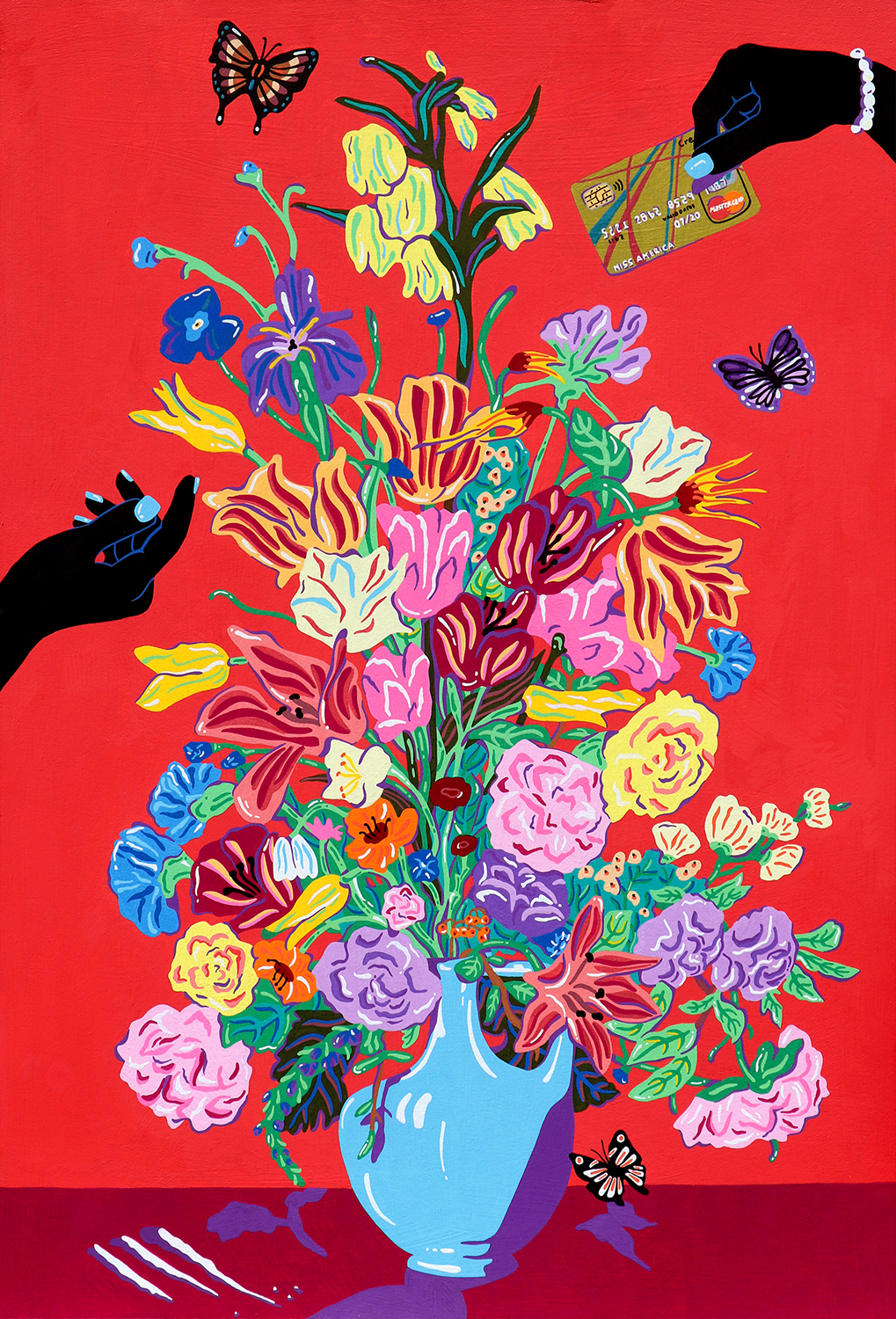 I'll Blow it All On You; 2020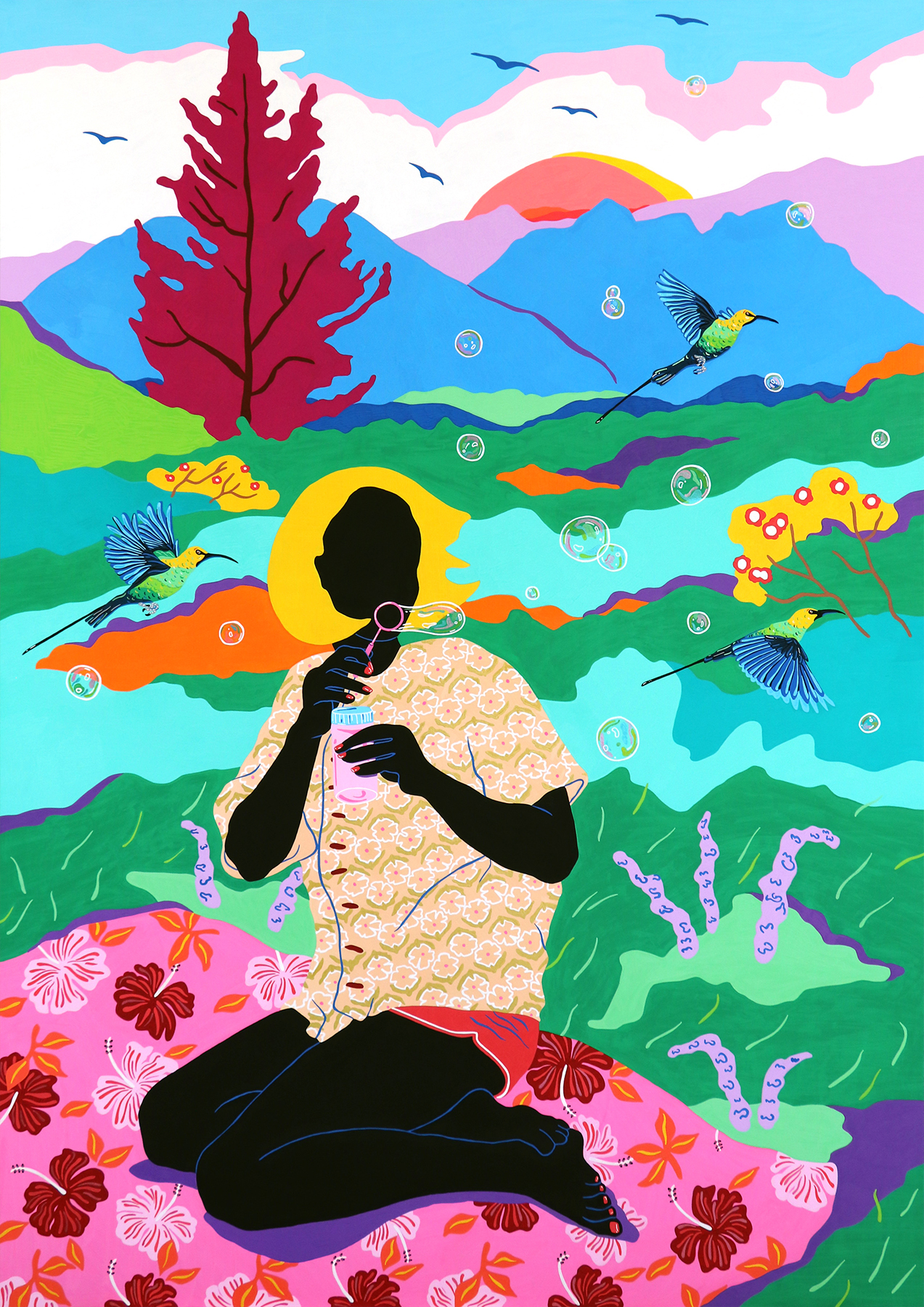 I Had a Dream I Didn't Have to Let You Go; 2020