The self-proclaimed Pope of Pop Culture, Musa Khawula, once brought audiences huge doses of daily tea, with his goss taking no … erm—prisoners. With quirky colloquial quips like "Lemme get me a drink," right before he was about to let loose; or that unmistakeable head bow when something supposedly sad had happened, even the guests he invited on the popular YouTube channel weren't safe from his sharp tongue and Mzansi was lapping it up. He was so popular that even as he seemed to be going through it, it was as if viewers didn't mind the tea-flavoured skeletons that filled the gossipmonger's own scandalous closet.
It's always been clear that Khawula, who some would simply label a troll, was never afraid of conflict. His social media activities have often put him in hot waters with all sorts including fellow content creator Mihlali Ndamase. The feud included threats, petitions, and physical altercations. Musa tried to "cancel" Mihlali in August 2022, and in July 2023 Mihlali admitted to assaulting him at Leeroy Sidambe's office. In another incident, Khawule posted his whereabouts online and was tracked down for a beating by Moshe Ndiki.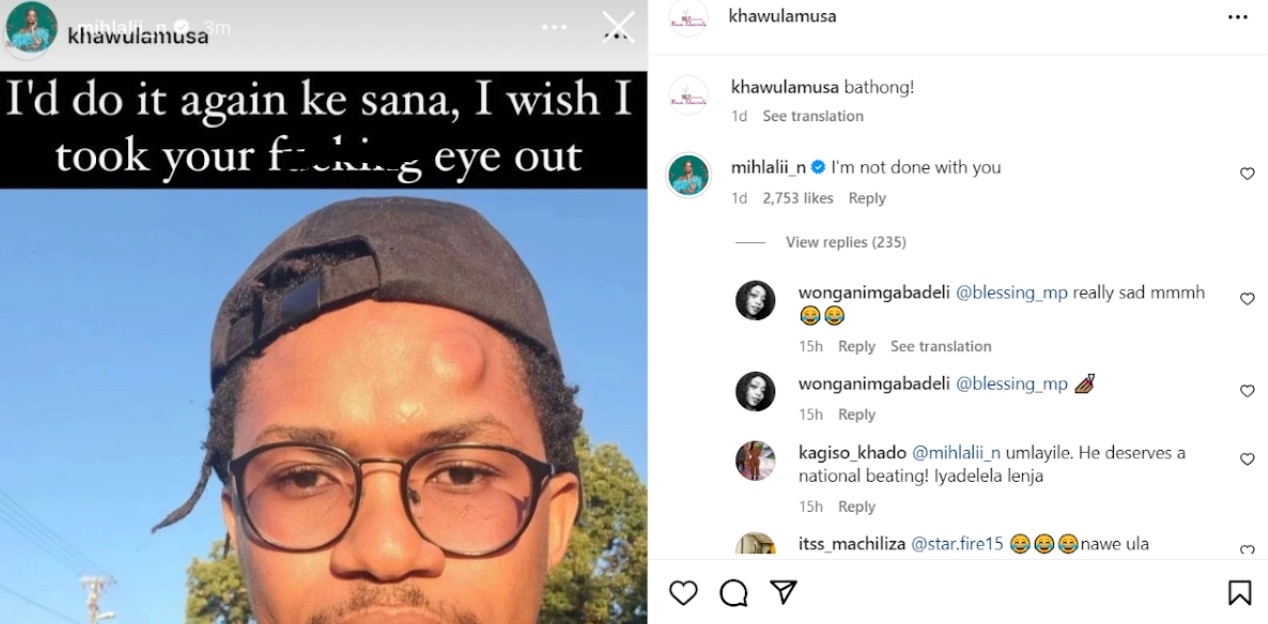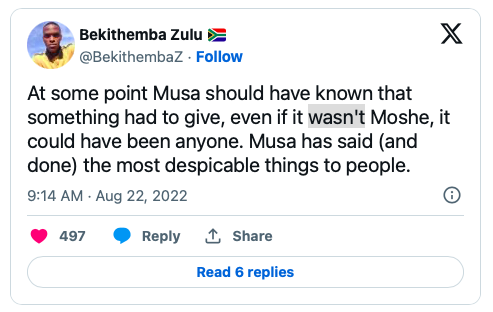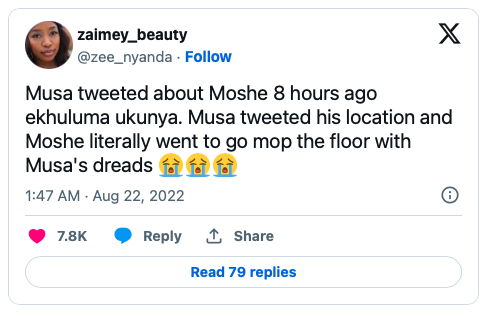 And we always knew there was something more sinister to Khawula's brand of trolling. The blogger would go far for his content and even had his Twitter account suspended after posting nude images of DJ and producer Lulo Café. In another case,  Khawula was slapped with a court directive to compensate Dumani Khuzwayo R500,000 after suggesting in a viral Tweet that the celebrity photographer had been a gay sex worker who was HIV positive. In yet another feud, Lerato Kganyago claimed that Khawula had criminal offences dating back to 2013.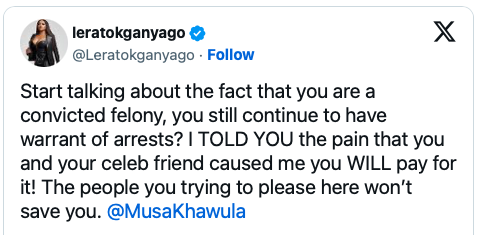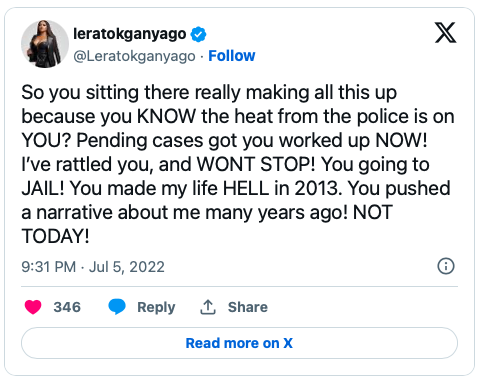 Despite the numerous controversies, Khawula continued to evade substantial prosecution and his YouTube channel, which launched in 2022, quickly gained tens of thousands of subscribers hungry for more malicious albeit poorly edited content. In the videos, Khawula could be seen drinking his favourite cider in between conjuring often inaccurate celebrity news, which is why his catchphrase was, "… allegedly!" The truth is it was so bad, that viewers scratched their heads wondering if it was actually good. 
Those questions were soon put to rest when news spread that the celebrity blogger had fatally stabbed his then-boyfriend Wandile Khambule (35). I would say "allegedly", but Khawula himself, though maintaining that it was in self-defence, took to TikTok, no less, to admit to stabbing Khambul​​e to death with a knife. He said this with a sinister smirk on his face that made the admission seem almost not real. But police spokesperson Captain Frederick van Wyk confirmed that Vredenburg police responded to a stabbing on the 4th of March 2022 at 19:36 at the deceased's premises on Goud Street, Ongegund, Vredenburg. 
The former couple reportedly relocated from Carletonville in Gauteng to Vredenburg in the Western Cape when Khambule found a new girlfriend, Sweetness Jaftha. According to Sunday World, Jaftha said, "Khambule refused to speak to him … because he was not interested in him romantically. I then asked them to go [and] speak outside because there were other people in the house … heard people screaming 'don't stab him' … When I checked to see what was happening outside, I saw Khawula running after Khambule with a big knife [and] stabbing him, he fell in front of my brother's bakkie. … He stabbed him in his chest and at the back." Jaftha added that Khawula bit off and chewed Wandile's lower lip to the horror of the onlookers.
It wouldn't help to wonder what made him the way he is, but it might be worth asking why people like Musa Khawula thrive in our society. Khawula, who is out on bail, still has a large social media following and continues to freely share successful YouTube videos nearly a year after the violent incident, with the last upload being about two months ago. He has seen many court appearances with frequent delays and during the recent October 5 hearing, he was said to struggle walking or standing, which some view as a tactic to further prolong proceedings. The trial, which was pushed to January 23, 2024, might finally reveal whether or not the so-called Pope of Pop Culture is truly capable of getting away with murder.