The digital media ecosystem is often an exclusionary space for Black women. The internet has changed that and it has democratized the creative industry and loosened the grip of the gatekeepers. Podcasting is one of the mediums where Black women are becoming more visible. It is a space where honest and thorough discourse around Black womanhood and what that means can take place.
The Black Sterring Podcast is hosted by Phetha Motumi and Kuntha Ndimande and it dissects and examines the depiction of Black women on both the big screen and on television. It looks at the people both in front of the camera and behind the scenes, and how they use story devices to take charge of the narrative – one that has long been crafted by white supremacist and capitalist imaginations.
Bubblegum Club sits down with the ladies of The Black Sterring to talk podcasting and the representation of Black women in visual media.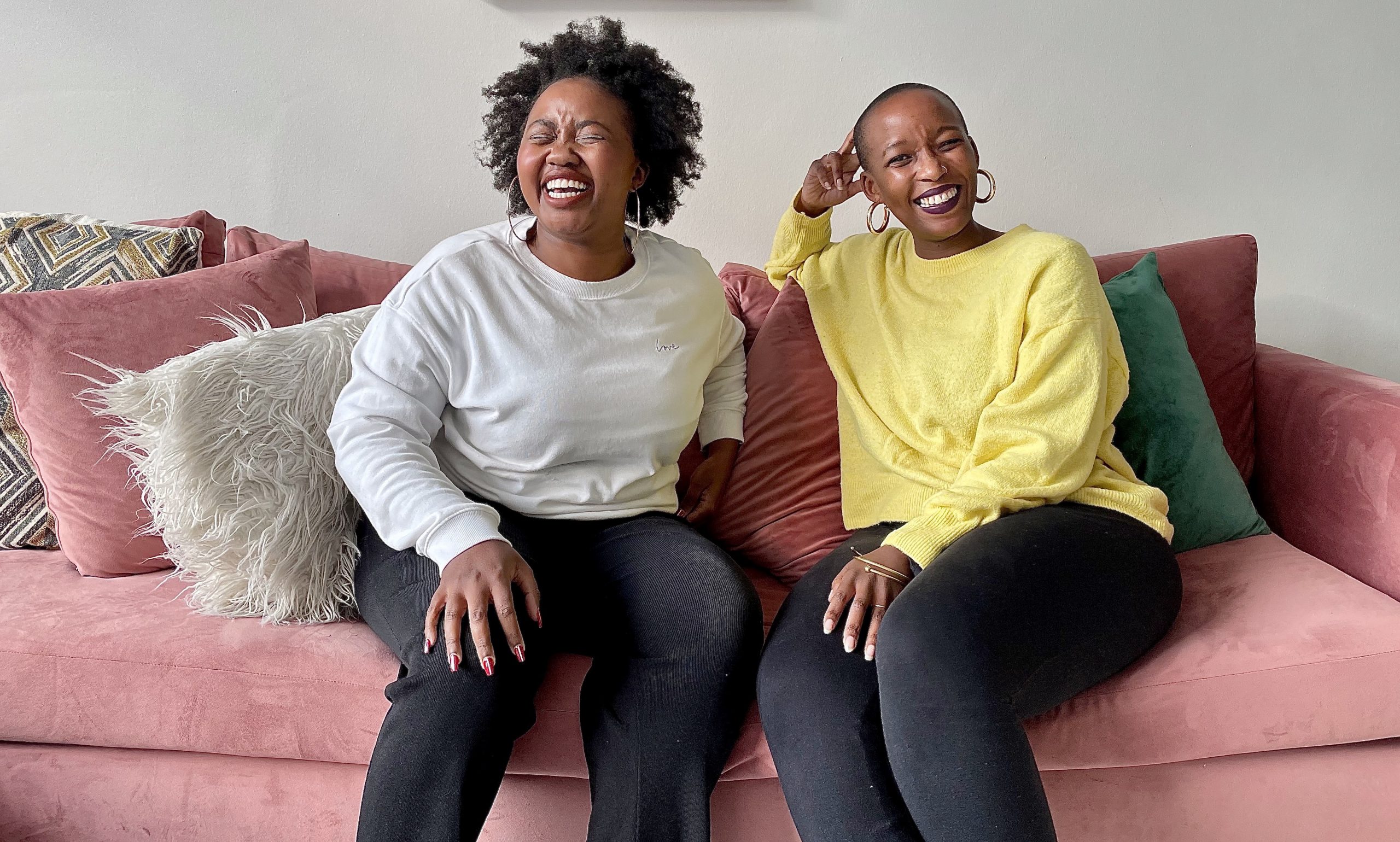 How did the two of you meet?
Motumi: So we met at Ogilvy and Mather in 2018. And we both worked for DSTV as copywriters so we were on the same creative team. We sat close to each other and we would congregate at lunchtime and eat together.
Ndimande: I think that's where the relationship kind of started. We found community within each other over food and chat. That's how we started chatting and developing our connection.
How did the idea of the podcast come about?
Ndimande: I've been into podcasts since 2013 and I started with The Read and I'm obsessed with that podcast. So after listening to them, I really wanted to do it and start a platform. The podcast idea in itself was something that I wanted to do and Phetha and I had conversations about it. I had chats with her because she is quite an encyclopaedia of pop culture and I knew that these chats would work on a platform.
Motumi: It was one of those things in my extended creative to-do list. Initially, I didn't get it and I thought it wasn't for me but now there's this great irony in hating podcasts to being the host of one. It took me dipping my toes into finding podcasts I like for me to enjoy.
Do you think that the podcast would have sounded different or would have been different had the pandemic not happened?
Ndimande: "The Pandora's Box" loosened our schedule and it opened up finding ways to connect. I think if we weren't working from home, we would have struggled and I think we probably wouldn't have started.
Motumi: The pandemic forced everyone to sit still and we all had to find a level of escapism and we found that through art, books, and film so we had more time to sit and watch shows and rewatch because we weren't out in the world. We had the time to think about what kind of shows we wanted to do and to nit-pick and think about things presented.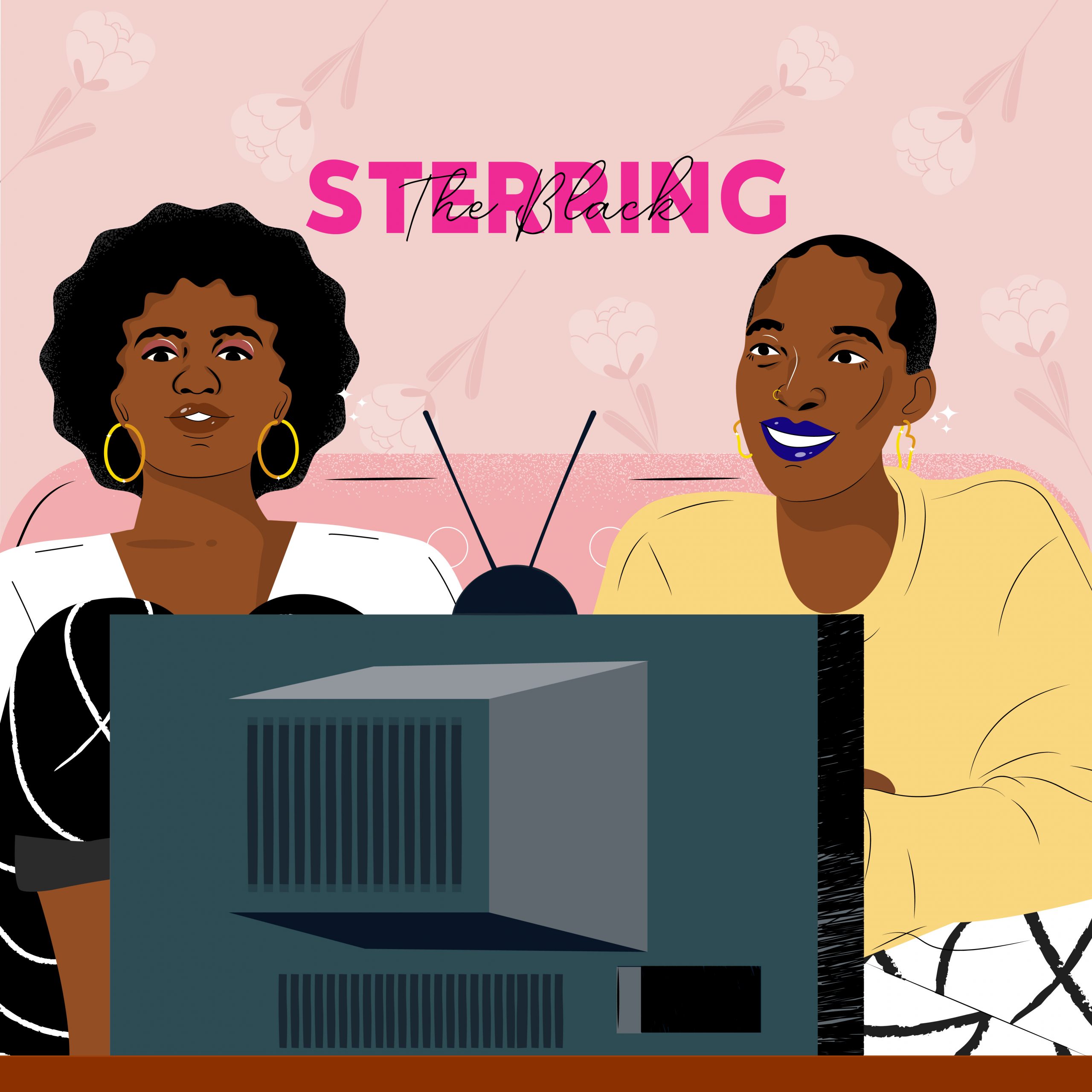 What, in the South African scene, made you confident that the concept of the podcast would work?
Ndimande: South Africa's podcast industry is still at the beginning. There was pretty much nothing and there is no South African podcast that speaks to Black women watching TV and having chats so it gave us a good reason to get started.
Motumi: And the podcast felt like a new take in a local context. I don't think there was anything that looked at the way Black women are written well onscreen versus when we're not. The more we started unpacking it; we realized that it was niche enough to make a whole podcast about it.
How do you prepare for episodes?
Ndimande: We have a weekly catch up where we figure out what we're watching. We throw ideas into a hat and decide what we want to talk about. We have tons of favourites and me and Phetha could go on and on. But it's not a difficult process for us. We play around with different structures and we let ourselves be creative when establishing a template that can let us flow.
What show was the most challenging unpack?
Ndimande: I May Destroy You and examining Kenya Barris's body of work. I May Destroy You was challenging but in a good way because there were so many triggers and so I had to figure out how to articulate that and make sure that we don't get too heavy with it. As for Kenya Barris, he was just difficult because he is interesting, in his Black politics. I love his work but I'm not sure I love his views.
Motumi: For me, I agree with I May Destroy You as well as the showrunner episodes (Kenya Barris and Shonda Rhimes) are more difficult because you're looking at a body of work, so maybe three, four or five shows so condensing them down to have a conversation. It was hard trying to distil the essence of each show into talking points. It was an interesting kind of difficult because it was nice exploring the tone the showrunners have much like filmmakers but it was just the volume of work that made it difficult.
Answers were shortened for clarity.
You can listen to The Black Sterring here