Brazilian photographer Lucas Affonso and Stylist Julliana Araujo present their latest collaboration and creation: BERCHA. Shot in a studio in Rio de Janeiro, where both Lucas and Julliana reside and it gives off nothing but soulful and nostalgic vibes.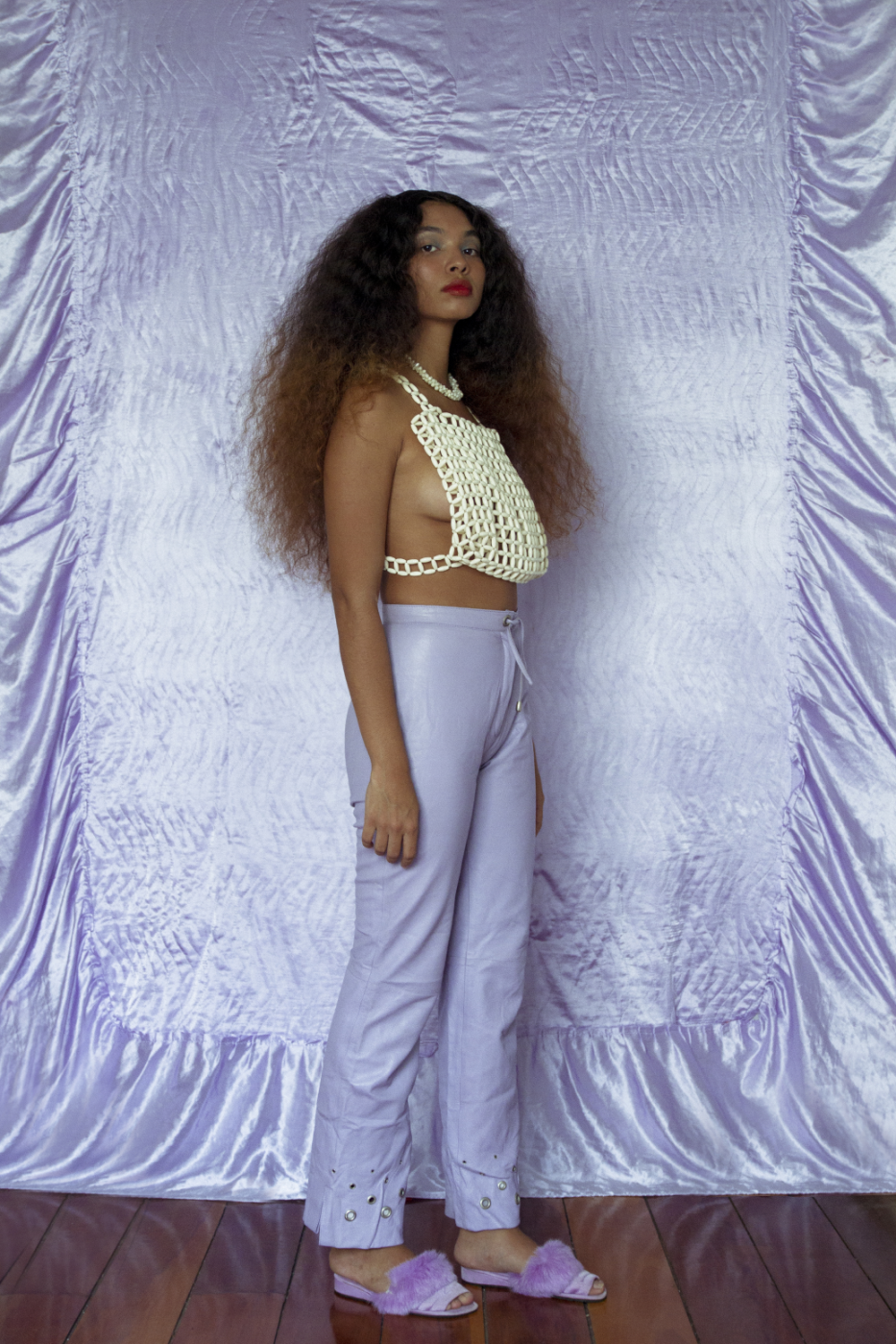 Set against a silk purple backdrop, what could be your grandmother's duvet cover, and wooden floor. A single femme figure stands; externally morphing with every outfit change, each looking drawing inspiration from the 70s and 80s. The purple leather pant and open-back crop top look, is distinctly inspired by 70s disco fashion and also has subtle influence of 80s glam rock. Her long blue dress ensemble resembles a 70s bohemian maxi dress- minus the floral prints. Lastly the pink sleeveless blazer with four decorative pockets paired with a midi skirt, brings together 70s bourgeois style and utilitarian womxn's wear from the 40s.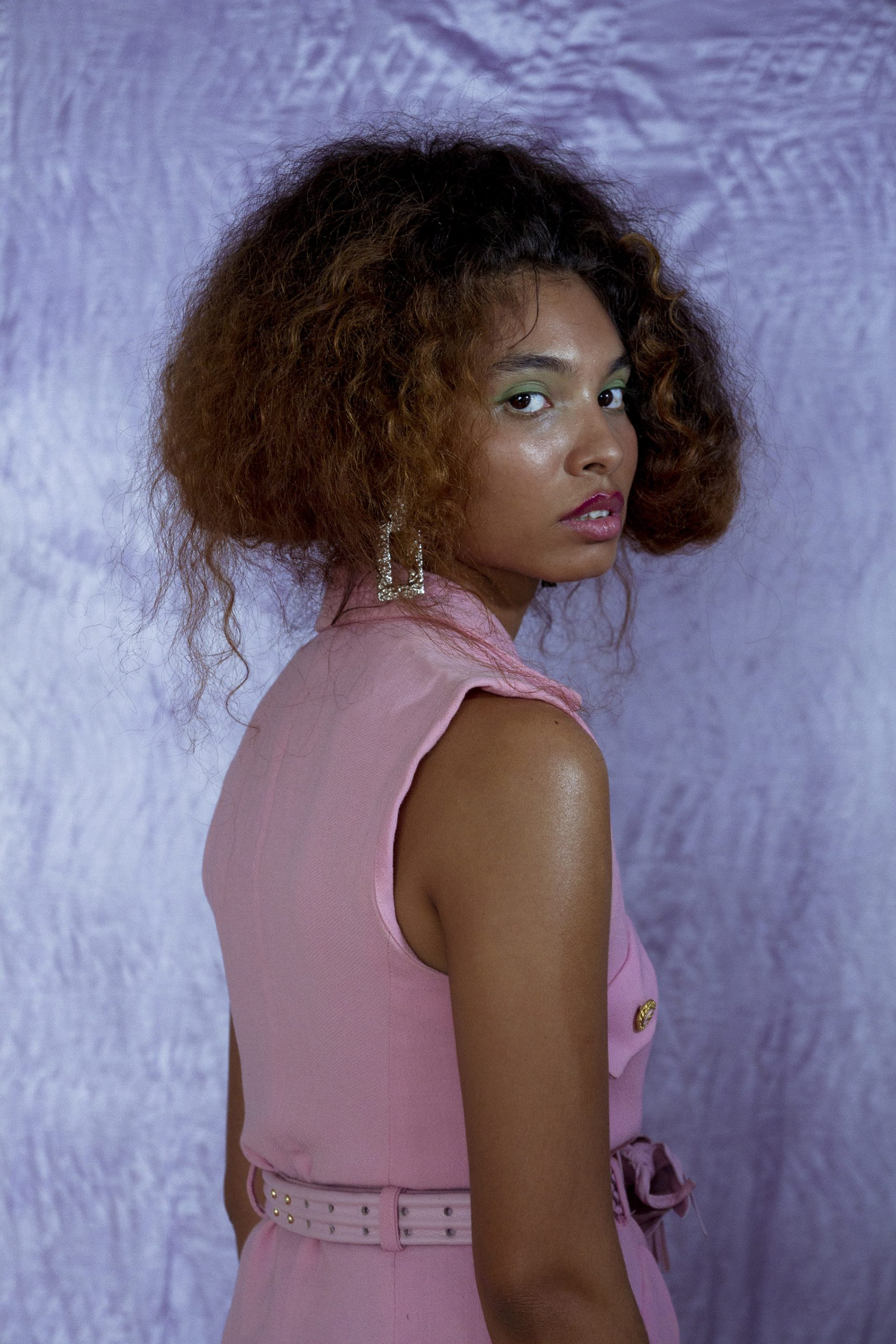 With each outfit change, the single model also seems to exude a different personality. We see her different facets – a bold and confident womxn in purple leather pants, a modest yet playful and care-free young womxn in her blue dress, and lastly a displaying an air of tailored soft femme-ness in her short-sleeved pink blazer look.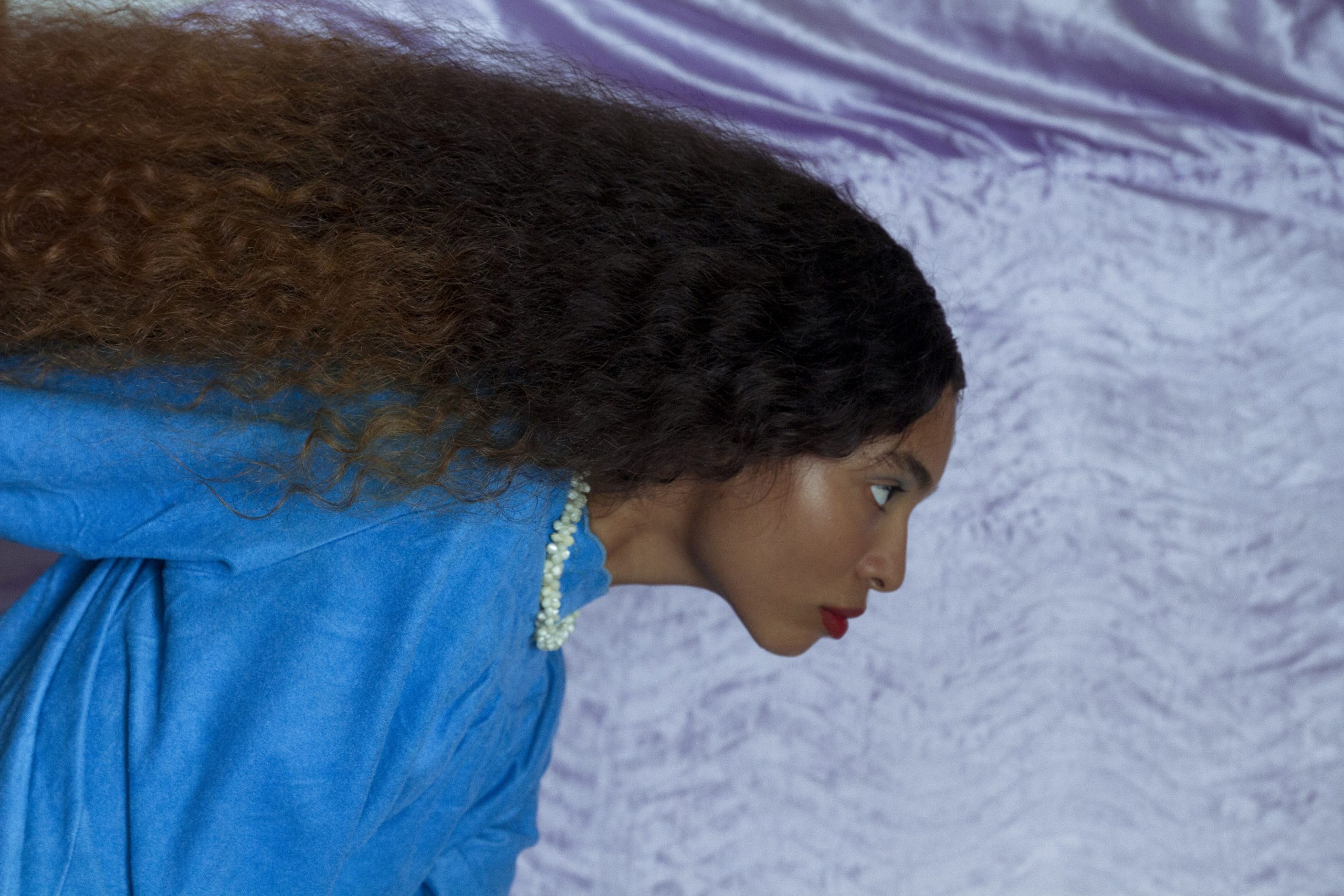 To me this editorial harkens back to the womxn of the 70s and 80s, who were bold and unapologetic about being whoever they wanted to be whenever they felt like it. This, despite society's strong reservations about what a womxn should 'be' and the ways in which they 'should act'. Our lone editorial figure also seems to draw from the strength and boldness of the femme individuals who came before her- owning it in today's world which in many ways is still similar to that of the 1970s for womxn.
Styling_ Julliana Araújo
Photography_ Lucas Affonso
Model_ Larissa Vianna
Make up_ Joana Tavares
Outfits_ Casa de Antônia
Thanks to_ Lucas Ribeiro and Casa da Antônia