"My ethos as a designer is so heavily influenced by my upbringing and the Tsonga community. They celebrate themselves through the textures and colours of their clothes and are very proud of who they are."
— Rich Mnisi for Paper
Having recently concluded his residency — Nyoka — at Southern Guild, Rich Mnisi collaborates with adidas to release a collection that tells the story of his home, inspired by the designer's Tsonga community origins and the spirit of Pride. Speaking about the collection Mnisi shares,
I am immensely proud to present this collection in collaboration with adidas, an iconic brand that is [in] harmony with my outlook on the world. It has been a pleasure to bring my designs to classic pieces. We have created a bright, unique collection that reflects my love for my community and heritage, individuality, and self-expression. Our aim was to create pieces that support life on and off the sports field.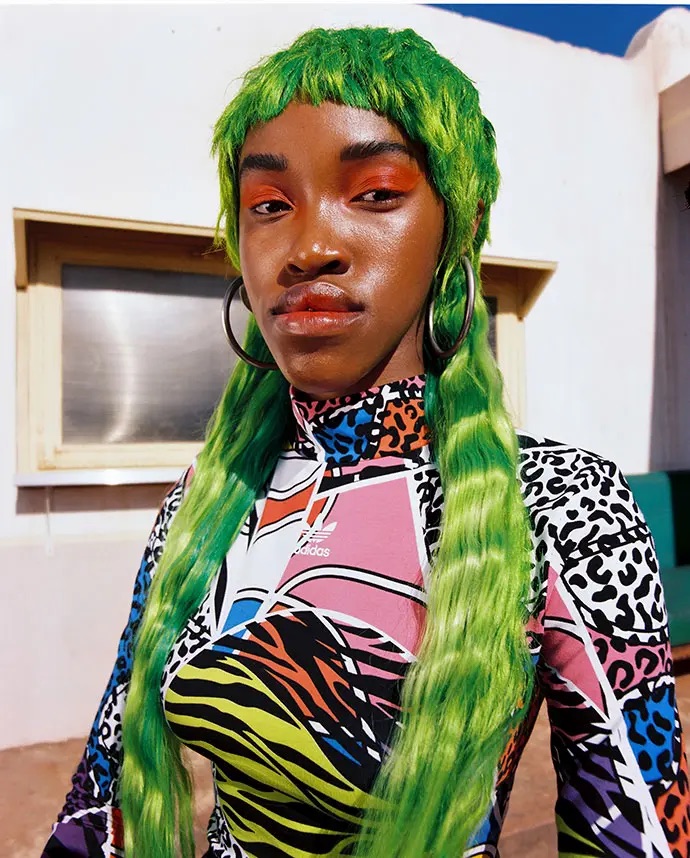 Through clashing, vibrant animal designs and striking abstract patterns that come together to convey the story of his beginnings, the adidas x Rich Mnisi line expresses the designer's idea of honouring hometown environments.
The culture of the Tsonga community is known as one of Southern Africa's most visibly and distinctively vibrant cultures.
Tsonga people are famed for their bright traditional clothing, which has influenced many modern styles in South Africa. Everyone, across age and gender spectrums, wears diverse attire that has different and unique meanings to celebrate the Tsonga tradition.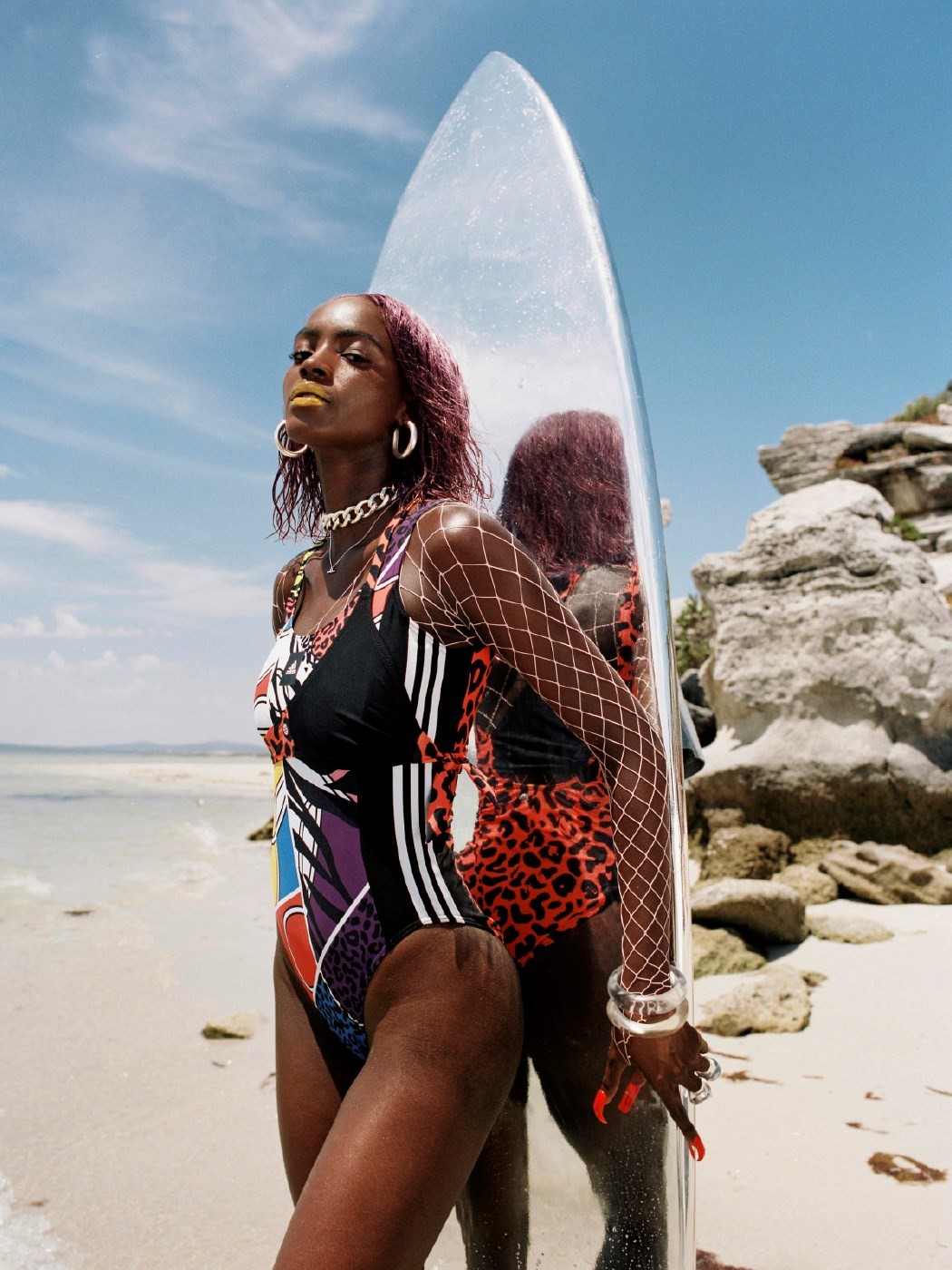 Colour and vibrant prints are some of the things that I'm typically drawn to in design. I enjoy the clashes, the compliments and just as equally the pleasing patterns that come with the maximisation of colour. I do somewhat believe and follow the train of thought that suggests that minimalism is unAfrican — that's a discussion for another day — and collections such as these prove, at least, that colour is very essential and close to our heritage(s).
The collection includes 12 main looks that include running, cycling, swimming, and training items. As well as streetwear designs and iconic footwear reinvented with bold print accents, all created with the environment in mind. To help lessen its carbon footprint, the collection was made in part from recycled materials and Parley Ocean Plastic.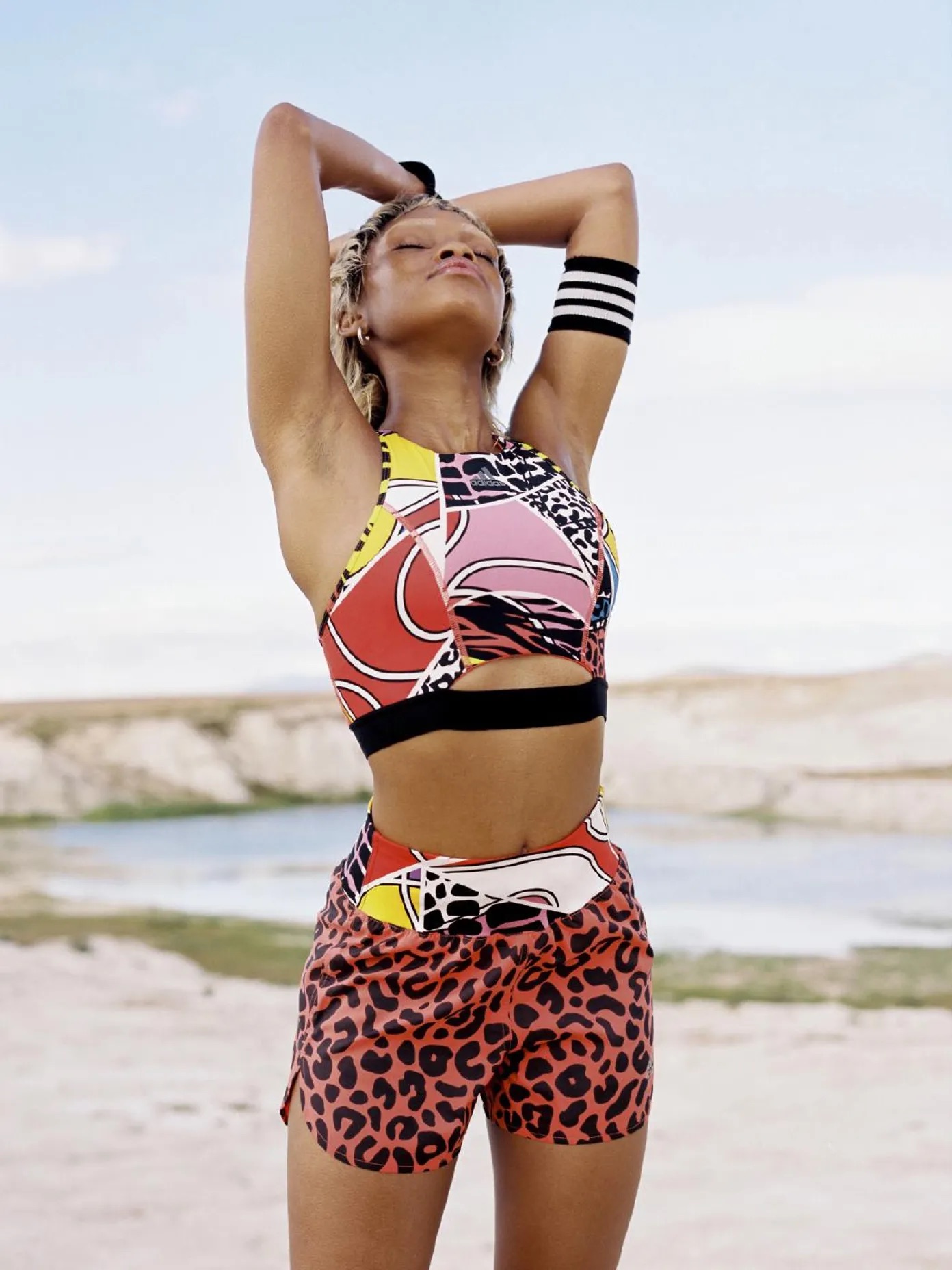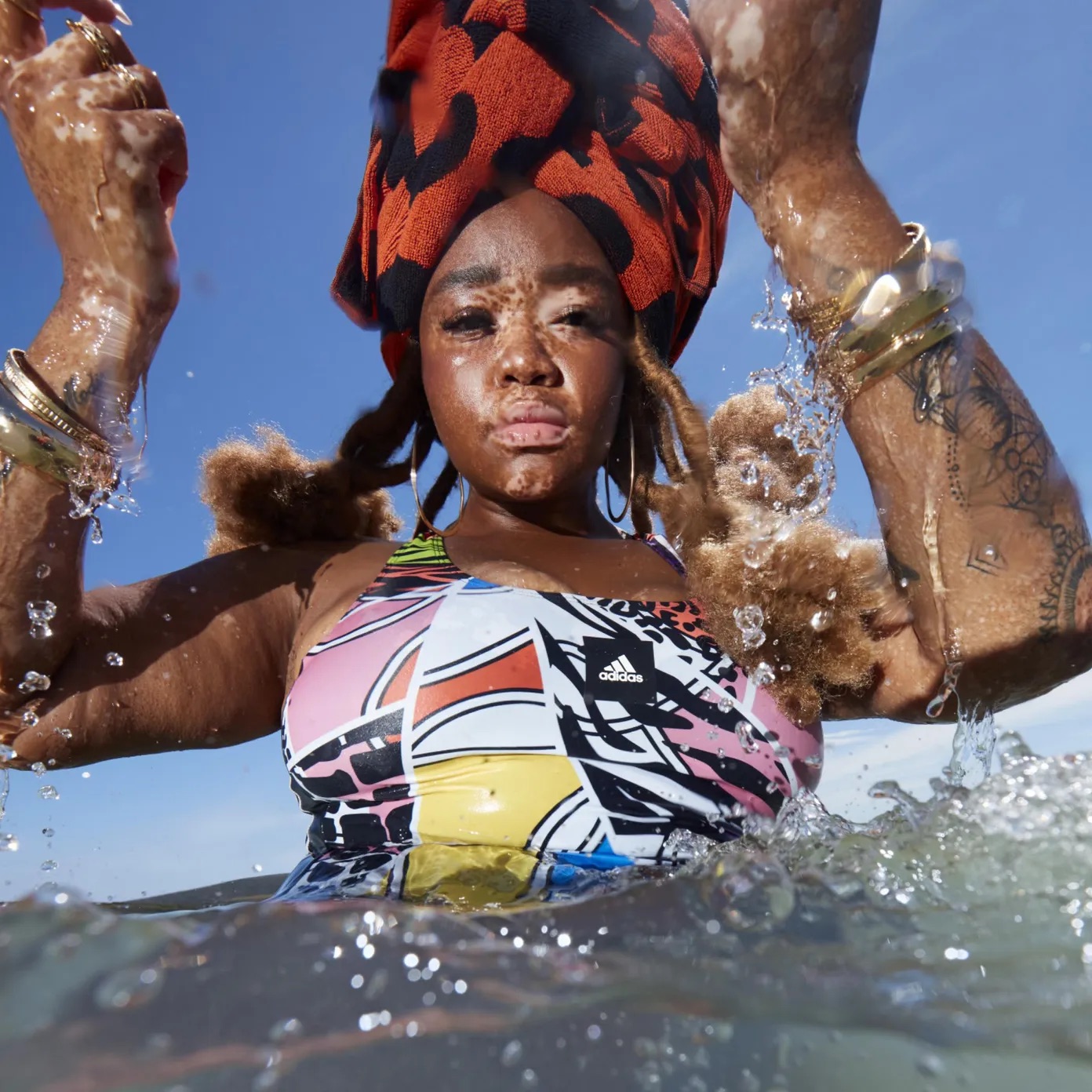 Rich Mnisi's commitment to raising the bar on identity celebration collides with adidas' belief that sport has the potential to change lives. Sharing more about the designs Mnisi states,
The spirit of this collection celebrates my homeland, so environment was an important aspect when looking at methods and materials used in the creation process. I am so pleased we've used adidas' advanced technology and partly recycled materials.
We hope to inspire many creatives with this collection, full of patterns and prints, to always remember one's heritage and the importance this influence may have on them as it did with me. I am truly excited for the world to see this collaboration come to life.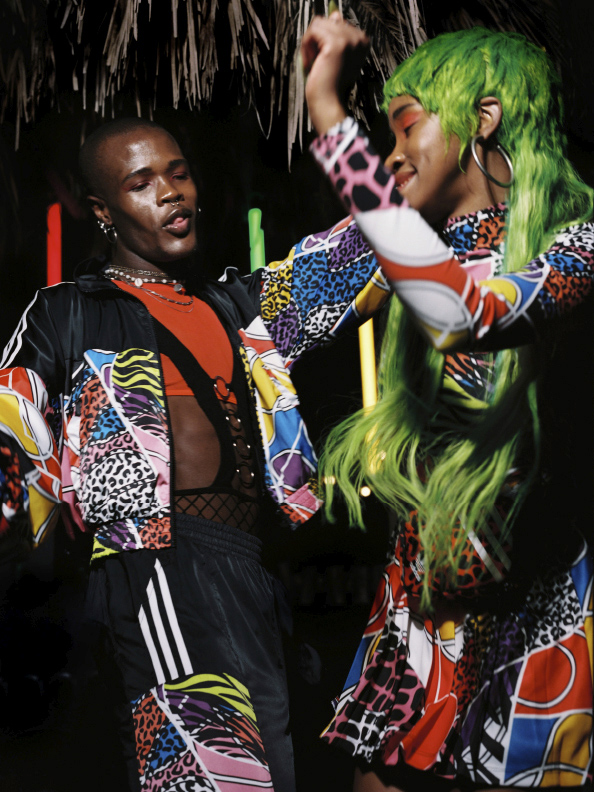 Looking at the collection gives me an anti-nostalgic effect. It's not to say that clothing in itself is 'futuristic' — since the age of Black Panther [2018] I find myself unable to definitively pinpoint what 'futuristic' means — but it's to say that it's beauty inspires dreams for the future. We often feel inspired and excited about our cultures and futures when we are fully immersed and welcome the present.
South Africa's current lexicon of fashion is extremely beautiful and delicate. The adidas x Rich Mnisi collection will be available from 25 February 2022 on adidas.co.za.