Known on Instagram as 'Queen of Cowries' LaFalaise Dion's designs promote African spirituality through the use of cowrie shells in her creations. Dion who is an author at ELLE Magazine Côte d'Ivoire studied journalism at the Institute of Science and Technology in Abidjan. This background in journalism has called upon her to tell stories through the creation of her cowry headpieces. Lafalaise Dion's headpieces have recently been brought into the global spotlight due to their feature in Beyoncé's musical film/visual album Black is King, with her making over 20 pieces by hand in collaboration with local artisans for the visual album. The Black is King collaboration was the second time Beyoncé had worn a creation by the designer, before this the global pop star had previously worn a pearl and cowrie Lagbadja (which translates to unknown man in Yorub) headpiece—featured covering her face in the "Spirit" music video. Dion described this collaboration as a "celebration of women as creative, divine, mystical, protective beings" to Forbes Africa. Initially making her global mark through the access Instagram provides—as this is where Beyoncé stylist first came across the cowry headpieces—Dion should be proud to have achieved her desire to creatively represent Africa, her creations making a mark not only on the continent but also on a global scale.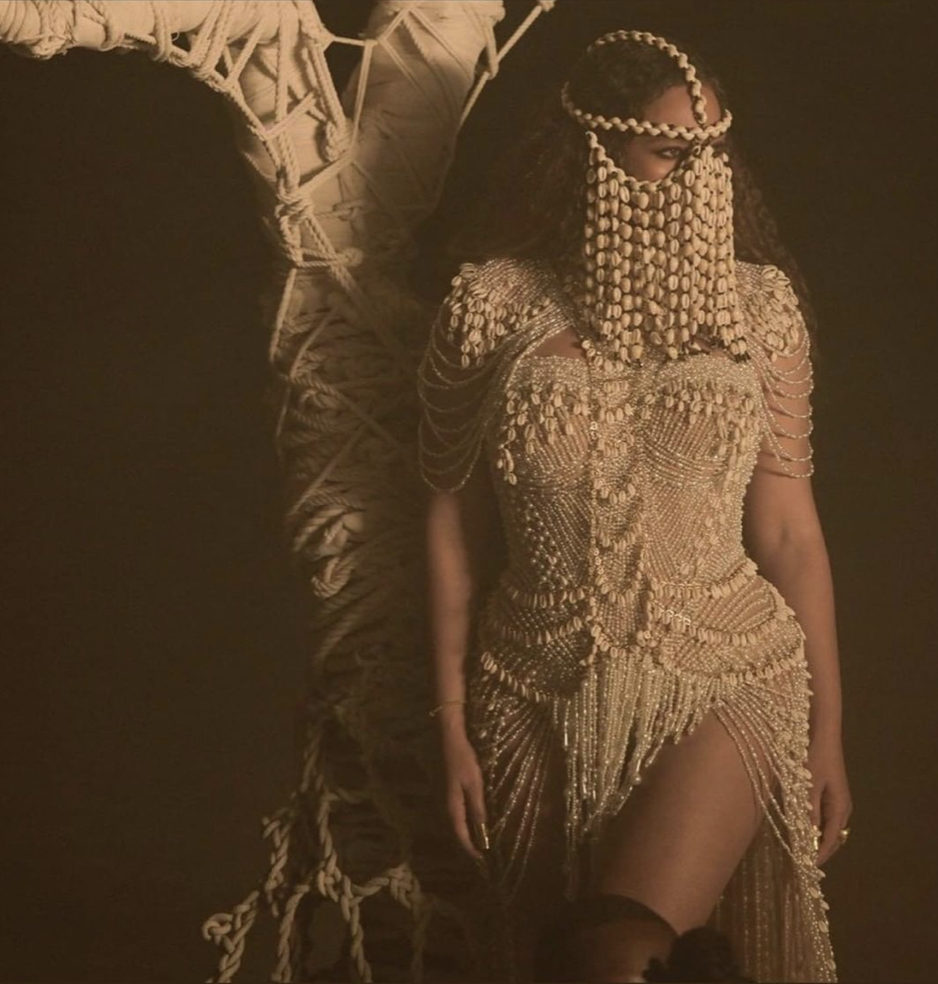 Sourced from internet archive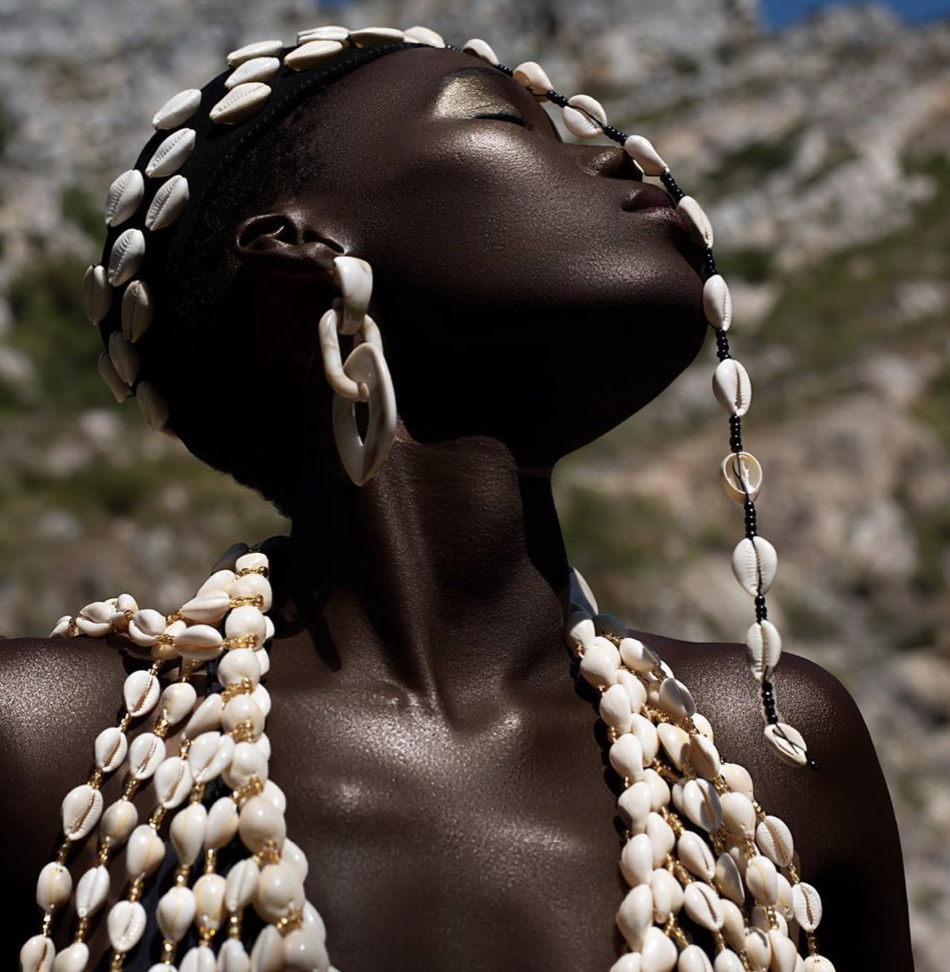 It is the powerful symbolism behind the cowry and an interest in African spirituality that draws Dion to create using this medium. An interest in the cowry which came from her background, growing up of Dan ethnicity, in which cowries are worn by dancers during spiritual rituals. Through her creations she explores her cultural identity as cowries are a large part of the Yacoubas identity, going on to share in an interview with Essence that:
The cowry is impactful to my culture—it was used for its monetary value, it was used for its spiritual value to enter in contact with spirits or ancestors, it was used to adorn clothing for its aesthetics, and it was used for its representation of femininity to ancestors. 
LaFalaise Dion's custom made cowry headpieces, such as the Lagbadja statement piece worn by Beyoncé can now be purchased online from e-commerce site Afrikrea and will soon be available from the website of her self named brand.