With an ability to unite global communities across borders, Daily Paper is more than just a clothing brand, "through creativity, fashion and education, we aim to inspire young adults and set an example of giving back".
The Amsterdam-based brand has attracted a network of multidisciplinary creatives and has cultivated a community of individuals who celebrate their own roots and the histories thereof.
The diverse and deep-rooted diasporic cultures form the brand's imaginative bedrock and are echoed in every collection they create, stitch and release. For its Autumn/Winter 2020 campaign, Daily Paper presents their new poignant collection and a comic book titled Memoirs of a Parallel Universe.
In the tradition of sci-fi world building, the brand creates its own universe through the intersecting worlds of fashion and comic books and the tactical mediums employed in the making of both—with elements from one seeping into the other and visa-versa.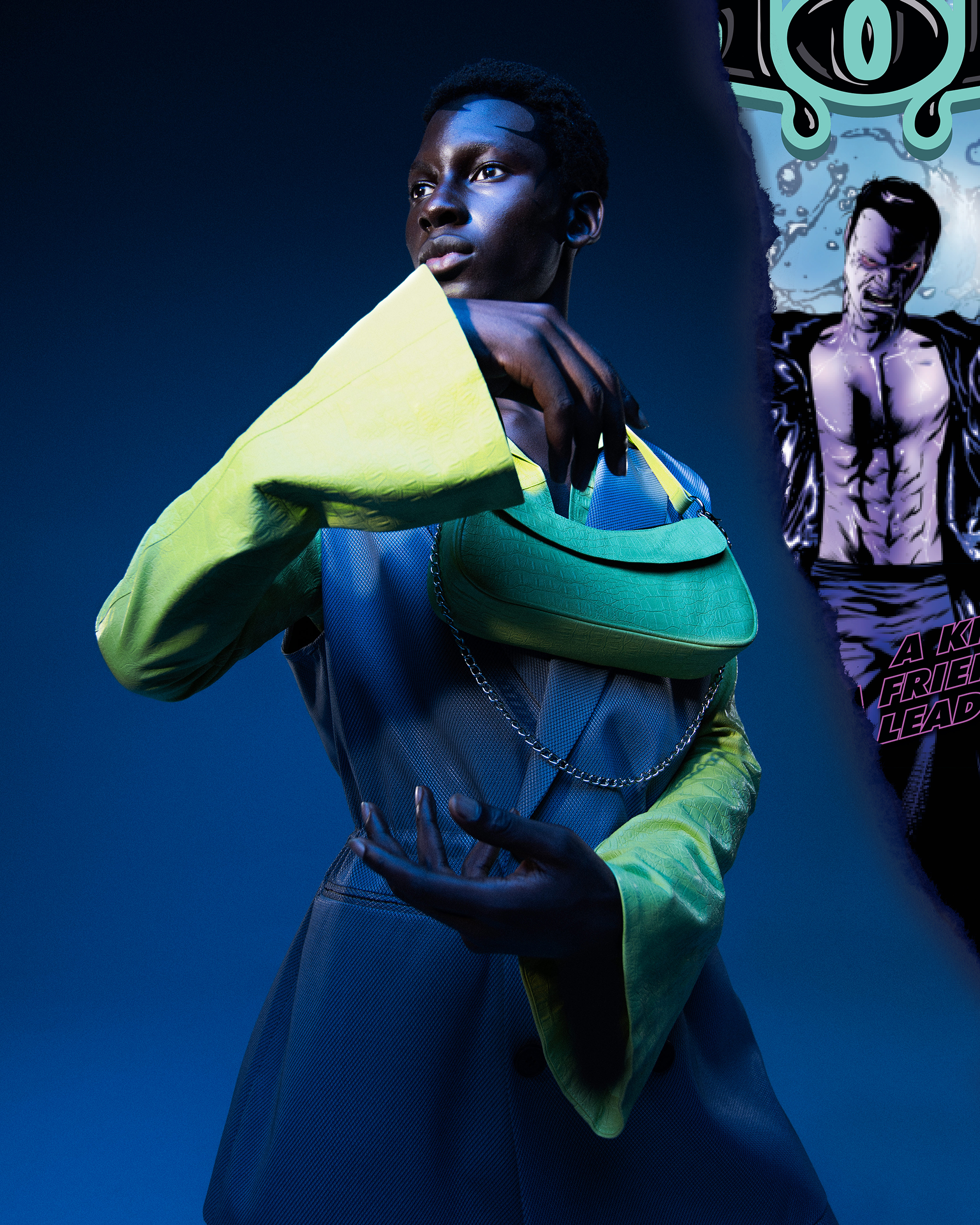 A material extension of the brand's commitment to exploring the most pertinent contemporary social and moral issues, Memoirs if a Parallel Universe follows the lives of four fantastical characters; the cynical HoH (he/him), Nana (she/her), Yannayi (they/them) – who hails from planet Terra Nova – and Massassi (she/her) who is an ageless time-traveler.
Through these characters the imposed identity categories of white hetero-patriarchal supremacy—including, but not limited to, gender and race—are subverted and what remains is the space for new possibilities in these newly imagined and built worlds.
The worlds we have created in 'Memoirs of a Parallel Universe' are not dissimilar from our own – and the experiences of the four protagonists that inhabit them will likely be familiar, too.
Though they may occupy imagined futures, their stories are in fact accelerated, amplified reflections of the social issues that affect our lives today.
Across four narrative streams, we pose some of the most pressing questions we currently face: What self-sacrifices does cultural assimilation entail? What does it truly mean to live with deep-seated generational trauma? What is the emotional cost of living up to a 'faultless' ideal?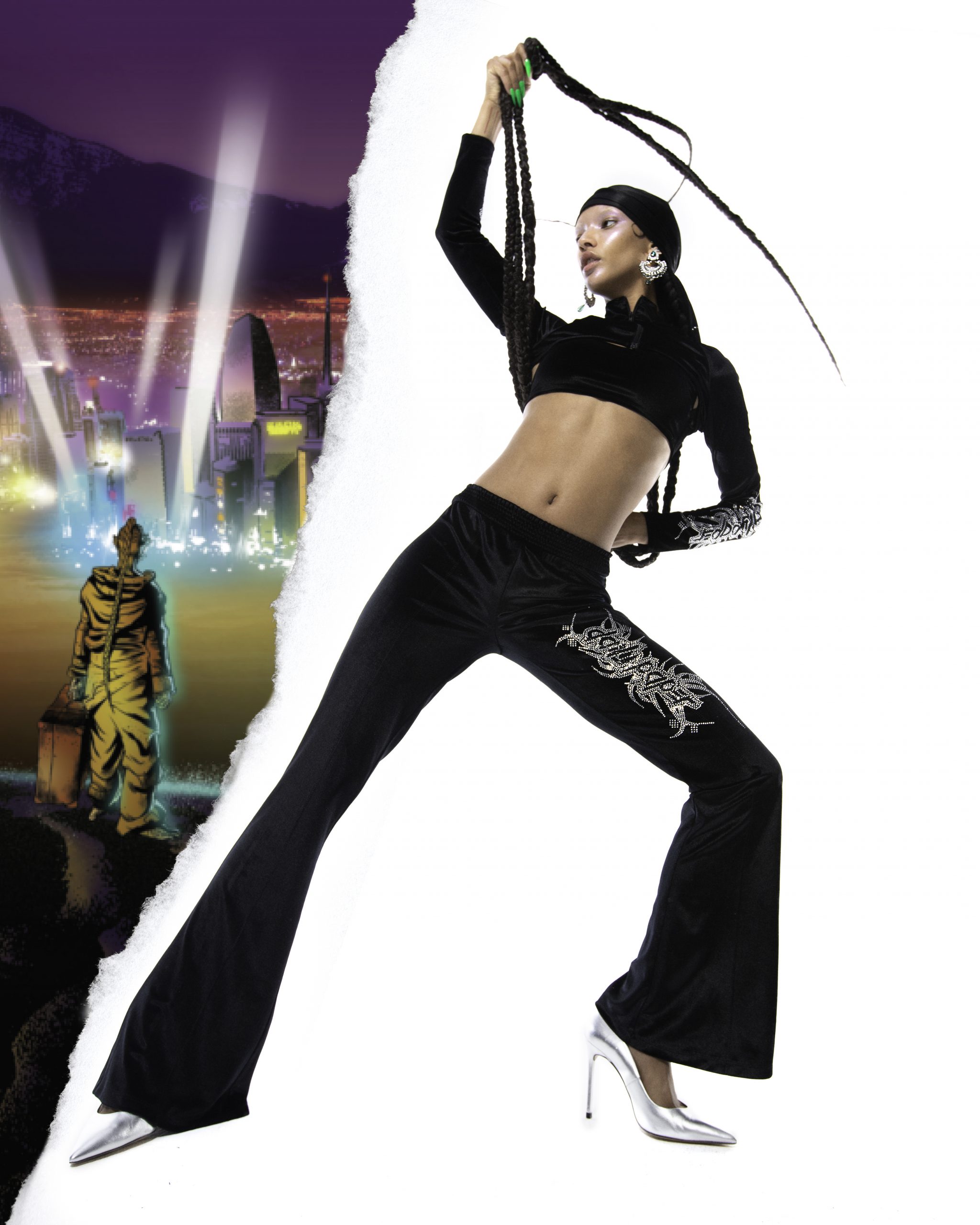 The four fantastical stories directly reference the FW20 collection, with each of the characters coming to embody a particular aesthetic or expression that runs through it.
The imagined characters also grapple with the shifting cultural, social, and political landscapes of their respective world, as well as with the fragility of their positions within them.
In Memoirs of a Parallel Universe, there is no overarching plot—just as there is none in life. As I look through the comic book and Daily Paper's lookbook created for the campaign where 90s inspired silhouettes meet comic book patterned stained denim, meets an array of animal prints and dreams of just new worlds to come — I can't help but remember a certain quote by Dominican-American writer and creative writing professor at MIT, Junot Díaz:
Look, without our stories, without the true nature and reality of who we are as People of Colour, nothing about fanboy or fangirl culture would make sense. What I mean by that is: if it wasn't for race, X-Men doesn't sense. If it wasn't for the history of breeding human beings in the New World through chattel slavery, Dune doesn't make sense. If it wasn't for the history of colonialism and imperialism, Star Wars doesn't make sense.
If it wasn't for the extermination of so many Indigenous First Nations, most of what we call science fiction's contact stories doesn't make sense. Without us as the secret sauce, none of this works, and it is about time that we understood that we are the Force that holds the Star Wars universe together.
We're the Prime Directive that makes Star Trek possible, yeah. In the Green Lantern Corps, we are the oath. We are all of these things — erased, and yet without us — we are essential.
Release date: September 4, 2020
Buy: Online at Daily Paper's webshop, Daily Paper storefronts in Amsterdam, and selected retailers worldwide.