BUBBLEGUM X partner, Daily Paper, has released their season lookbook, Identities Rebuilt, coinciding with the Amsterdam based organisation's 10-year anniversary.
BUBBLEGUM X is an initiative by Bubblegum Club and The Bubblegum Foundation aimed at advancing Africa's ever-growing cultural influence in global creative scenes.
The initiative is a means of leveraging and transforming this expanding cultural and artistic influence into developing sustainable creative industries on the African continent and fostering creative businesses that operate beyond our continental borders.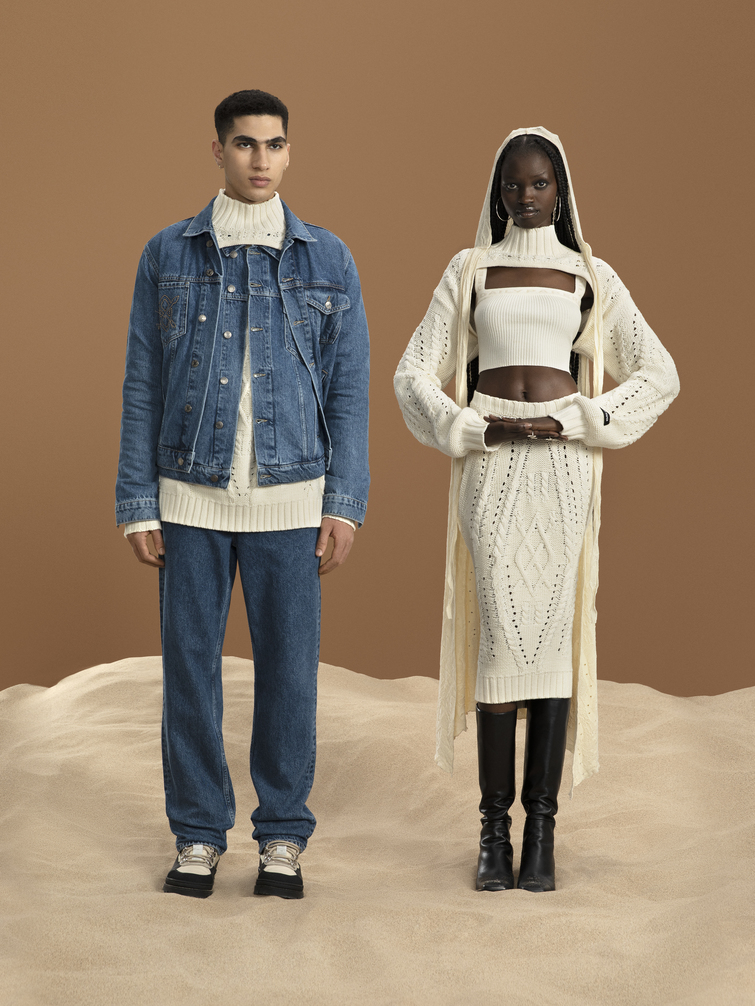 This year's exchange — BUBBLEGUM X Daily Paper — is focused on the fashion industry, and will see Bubblegum Club partnering with the leading youth fashion label and organisation, Daily Paper, to offer an emerging designer a fully funded month-long internship at Daily Paper's HQ in Amsterdam.
Diverse and deep-rooted Afro-diasporic cultures are the bedrock of Daily Paper aesthetic and philosophical DNA as a brand.
This is echoed in each of their collections — always portrayed through the lens of youth cultures — with an ability to unite global Afro-diasporic and continental African communities across borders.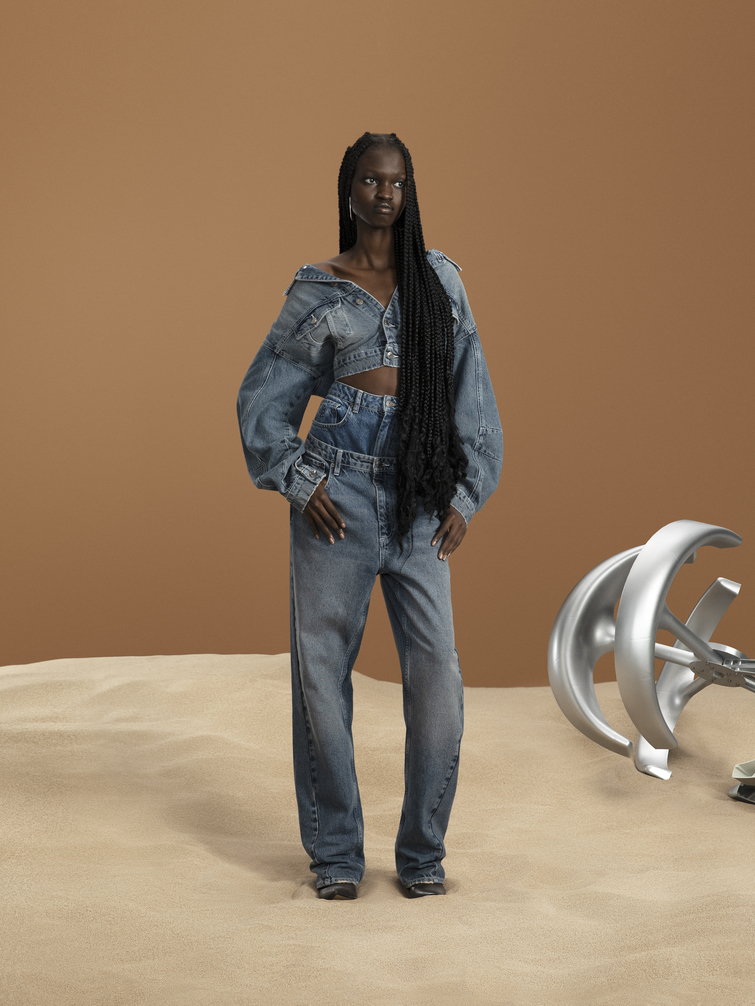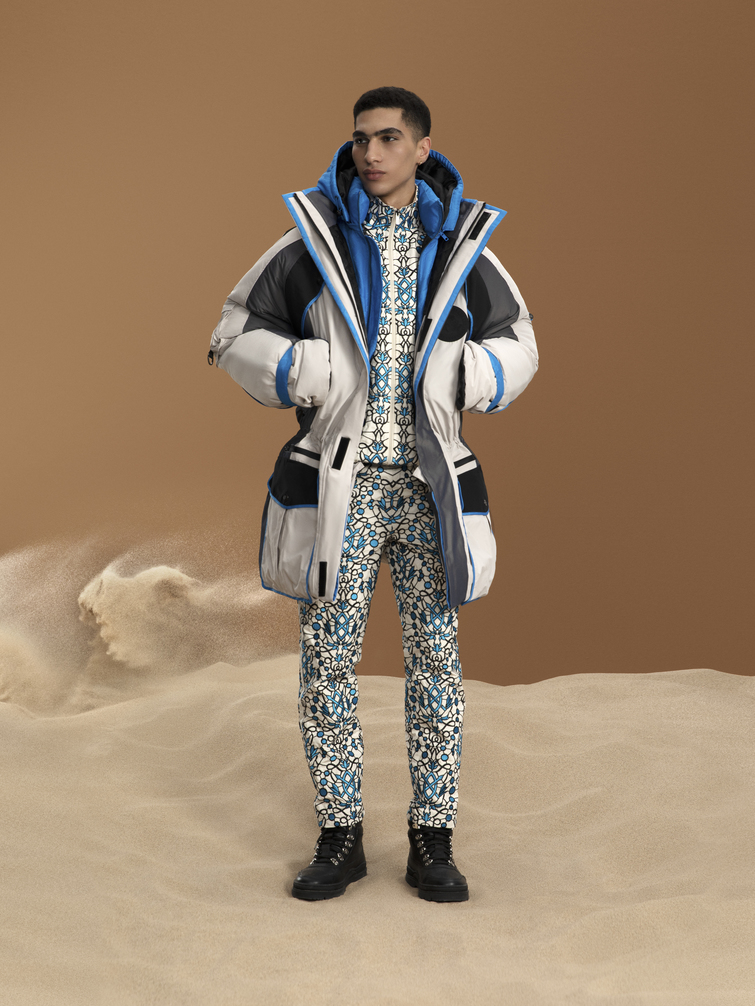 Identities Rebuilt takes its inspiration from heritage, identity and community; reflecting the brand's journey through a decade.
"This year marks our 10 year anniversary of Daily Paper. From exploring our roots, to starting a blog, continuously building our community and opening our flagship stores in NYC and London. With FW22 we're going back to the essence of Daily Paper and rebuilding our identity." Shares Co-Founder and Design Director, Abderrahmane Trabsini.
The collection introduces new silhouettes alongside classic denims, an elegant wool coat, braided knits and its hero piece; a branded leather jacket. A custom branded coat of arms embroidery decorates the back of the jacket, which was first revealed in the form of a mosaic centrepiece at the Daily Paper's London flagship store in 2021.
The emblem reflects the founders' heritage — depicting a lion, leopard and an eagle.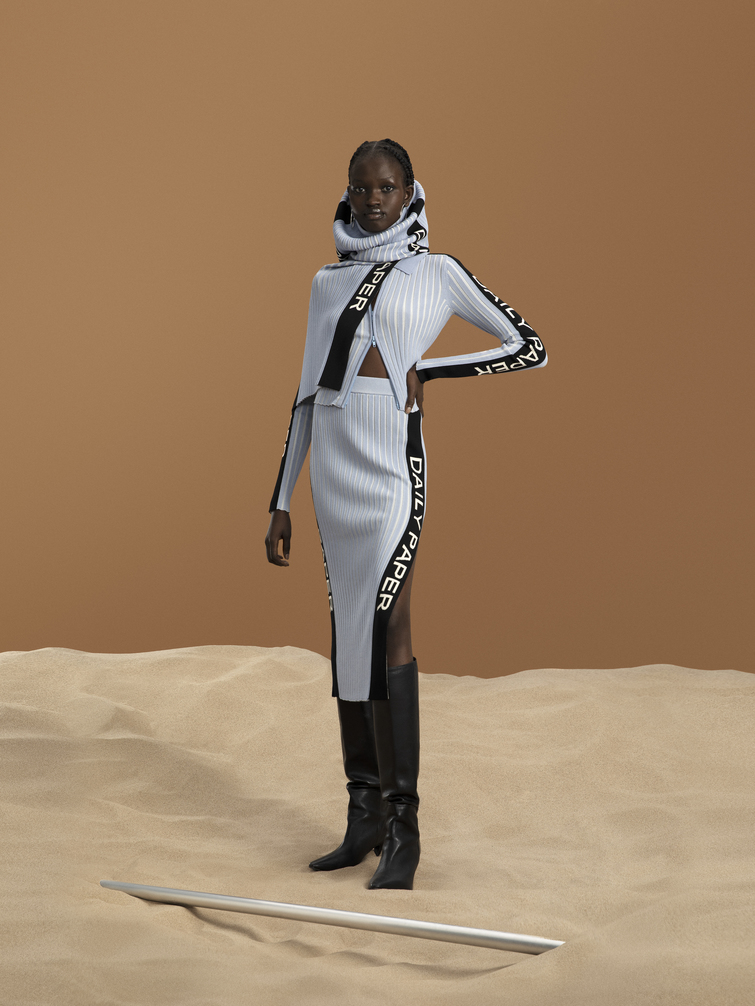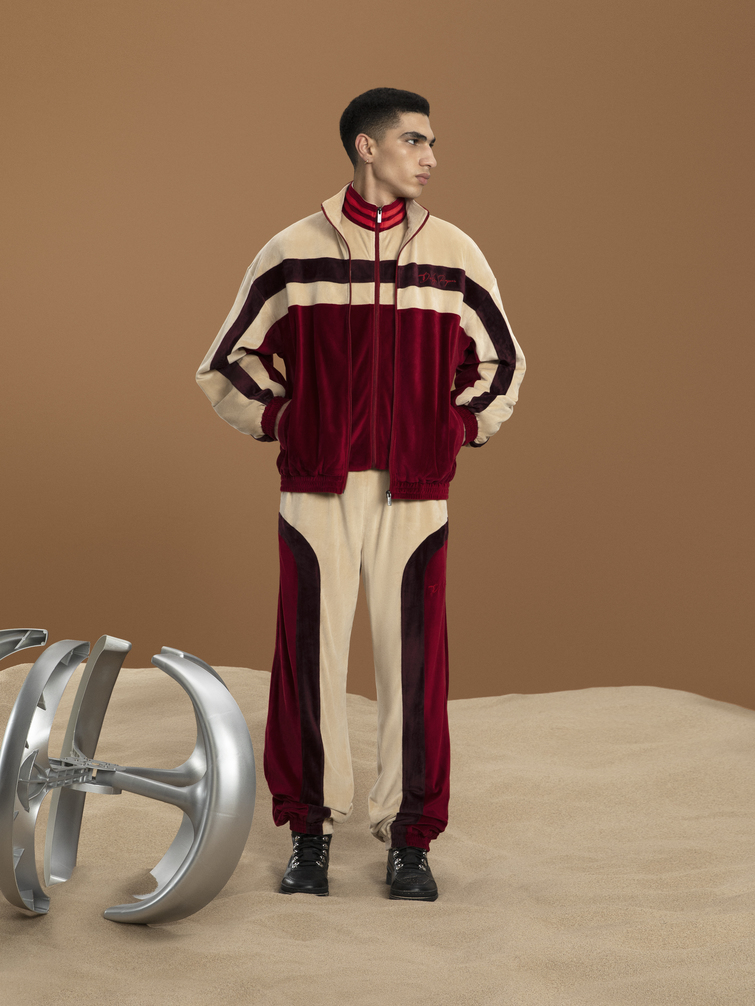 As the northern hemisphere moves towards colder days, outerwear features prominently in Identities Rebuilt, with signature puffers, varsity's and bombers in new colourways.
In the same way that human skin regenerates — leaving us the same yet fundamentally changed — Daily Paper is building on its core identity, with brand-new styles such as purple shield quilted silhouettes, a water-resistant brown padded trench coat and a technical twist on the classic windbreaker featuring belts, zippers, a removable hood and a variety of functional pockets.
With a nod to the past, Daily Paper continues their journey toward the future as they build new identities for generations to come. I think that Identities Rebuilt can be defined as a material reflection and crystallisation of Daily Paper's growth over the past decade, showing us through the collection the many ways the brand has grown, evolved and refined over the years.
*The first drop of Daily Paper's FW22 collection is available globally online here and in-store across Daily Paper flagship stores in Amsterdam, London and New York. 
*Keep your eyes peeled on the BUBBLEGUM X website for the final winner announcement here! 
Lookbook credits: 
Photography by: Zach Apo-Tsang
Talent: Awa, Nala, Konig, Diana and Ahmed