"We met when we were flight attendants working for the same airline, there was a lot we wanted to change but couldn't, that's when we decided to put our interests together and create something we both enjoy and have freedom to change what we didn't like."
Immanuel Tappie Makuse, OFF DUTY Apparel co-founder
Ever since Raeesah Albertus was in grade 3 doing needlework classes she dreamt of having a clothing label while Immanuel Tappie Makuse always knew that he wanted to be an entrepreneur with the freedom of not having to work under anyone else. Through their joint passion to make a change, create and be entrepreneurs OFF DUTY apparel was born. OFF DUTY (OD) gets its name due to it being a side hustle while Raeesah and Immanuel both worked full-time jobs as flight attendants. That was until last year when the design duo decided to put their all into their side hustle. "We decided to go boots and all when COVID struck, we are strong in faith and thought that this is a sign from God; to restart and do better. 2020 was a devastating year but an amazing kickstart for OFF DUTY" Raeesah and Immanuel shared with me as we conversed over email, adding that one of the most important aspects they factored in when taking the leap of faith to turn OFF DUTY into a full-time gig was creating job opportunities for people who had lost their jobs during the pandemic. Something which drew me to Off Duty was the label's branding and how Raeesah and Immanuel have managed to brand the label so well, speaking on brand identity the duo state,
In our opinion, staying true to yourself and your truth was important to us. I think that was the one reason people took to OD and our story, it was relatable and real. It also educated people that there is nothing wrong with embracing other cultures, in fact, so much good and growth can come from it…Life as flight attendants inspired our designs. It was being so restricted and only recognised as important when you're in a suit that made me want to change that narrative. I wanted to be in a hoodie and sneakers, feeling comfortable as I am, and still [be] recognised, still feeling stylish.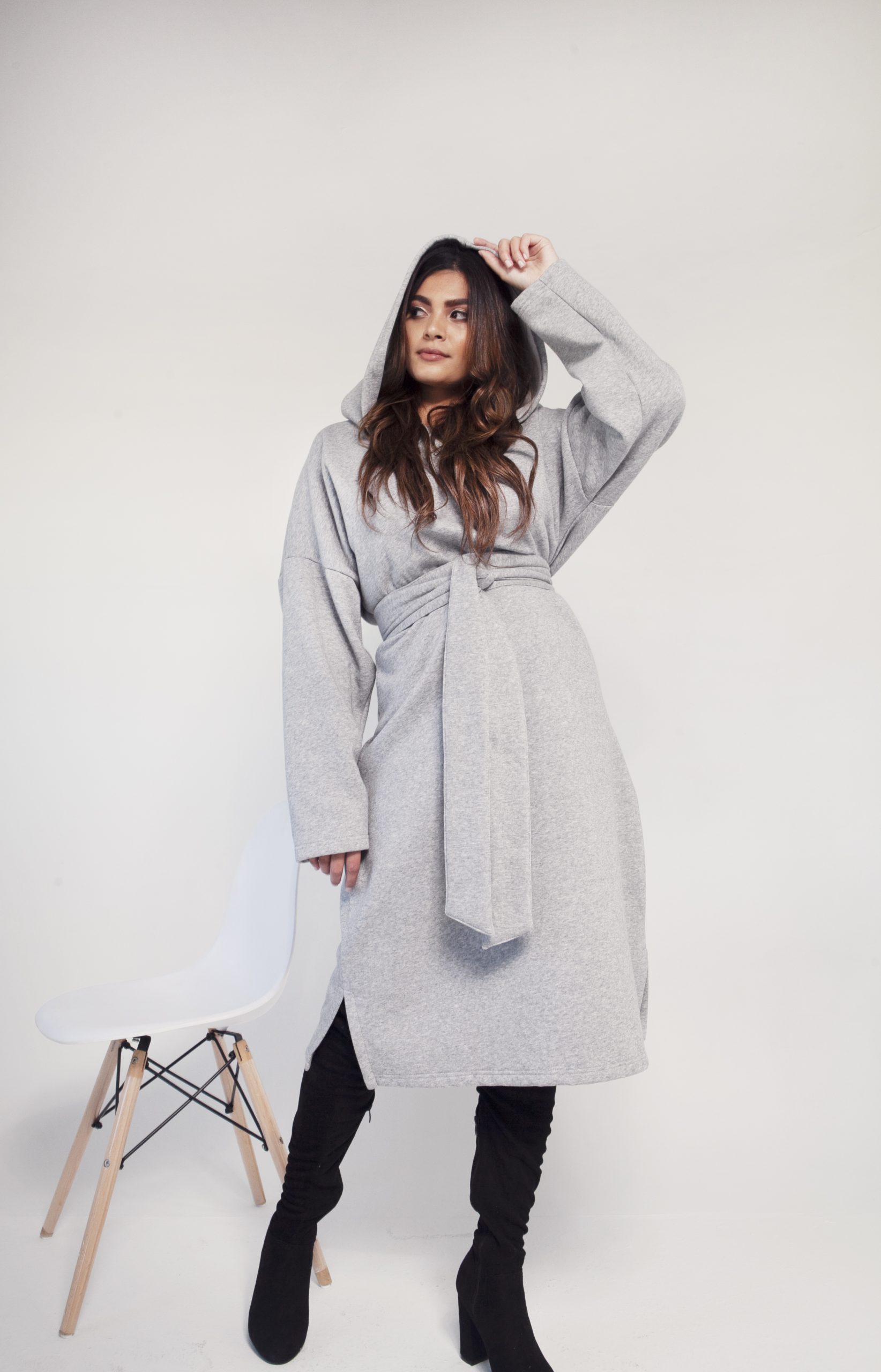 OFF DUTY's website describes the brand as "a reflection of us, our story, our hard work, and our hearts." This really resonated with me as a creative myself who also holds the belief that everything that I create is an extension of myself. While explaining that life as a flight attendant inspired their designs, I gathered that the duo was thoroughly involved in the entire making process of OFF DUTY's apparel. An involvement that shines through as the brands apparel is not only well designed and crafted but is also of good quality. Raeesah states,
I also told myself that when we start our clothing line, we have to do it right. We have to be different. People need to be wearing OD 20 years from now and that means it needs to be good quality. We didn't get it right at first but that comes with starting anything new, and it allowed us to really focus on the quality. We [would] rather have 20 amazing garments than 100 garments [with] the quality not being great.
Quality isn't the only thing that OFF DUTY finds important, affordability is something the brand also champions as the pair conveyed to me that OFF DUTY aims to be a brand for everyone. Their push for inclusivity with an attitude of "no one gets left out", is only a fraction of the positivity that radiates from both the brand and its creators. In February Raeesah and Immanuel shared on their website a blog post titled, 'The Love Project', a post detailing their response to the negativity they have received as an interracial couple. When reading the post one is enraged at the couple's experience, however, there is something recuperative in the fact that out of the hate they receive, their response is always rooted in positivity as they focus on leading a narrative that leads towards love without barriers. Raeesah and Immanuel describe this journey as "the most important part of all of what we do" continuing on they share that:
We always remember why we started and what the goal was. The goal was always to educate and change mindsets, even if it was just one person. My dad always told us 'Don't become your environment' and that stood out for us. We decided to live out our story and [to] find all the silver linings in it, instead of telling people to change we [would] rather live out our beautiful journey and people [can] witness [it] for themselves and take away from it whatever they need to.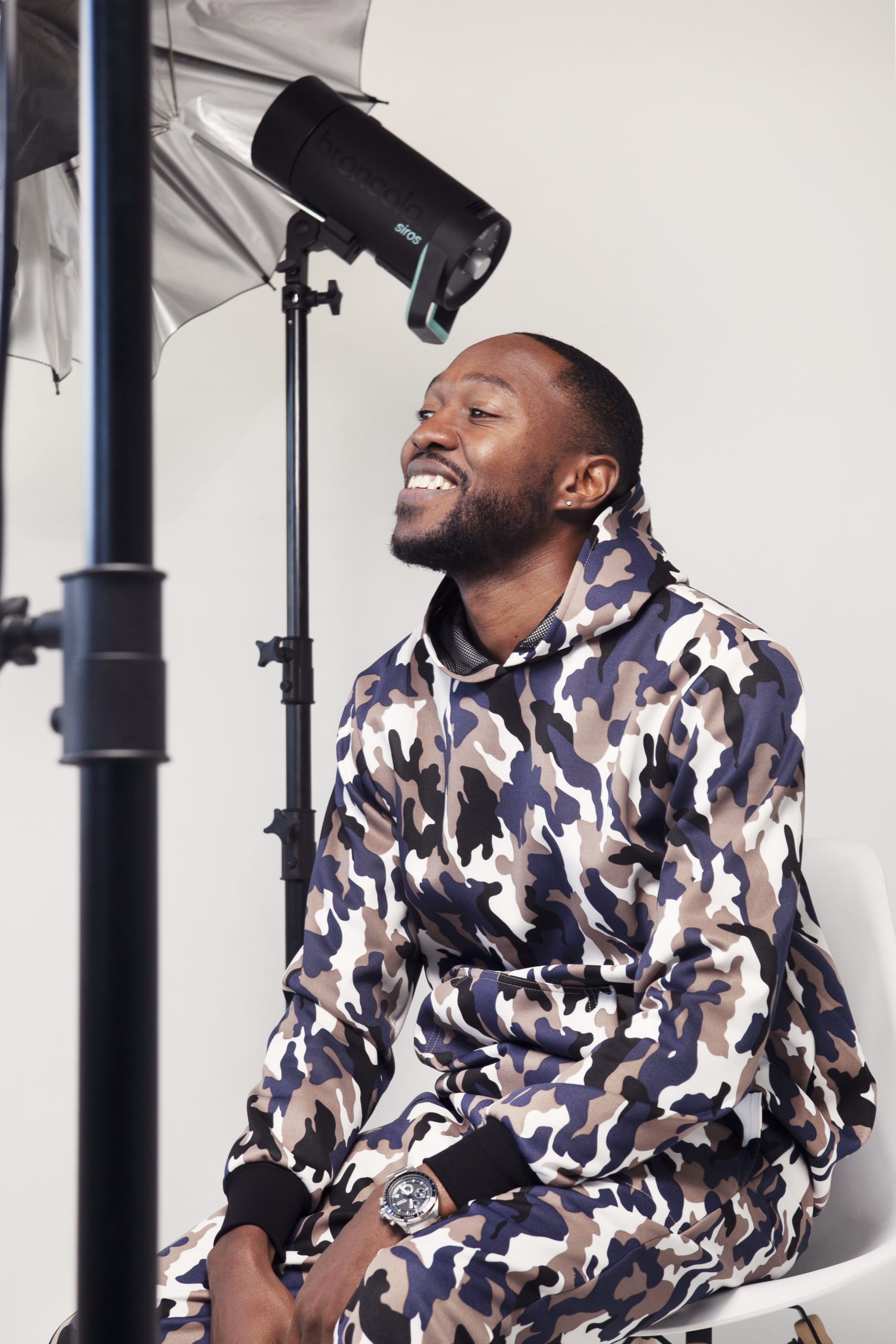 Due to the turmoil experienced at the hands of the COVID-19 pandemic, many have turned to entrepreneurship starting small businesses. This has led me to believe more firmly in supporting South African entrepreneurs, after all, local is lekker — agreeing with me Raeesah notes, "Supporting local brands means supporting a dream, it means supporting a family. If you think of it this way, you wouldn't think twice about supporting local." In the closing of our conversation, I ask her about other local business she admires; "The ones that stand out for us are Bathu and Drip footwear, The Shopaholic and StreetLines," she replied. As an admirer of the brand and its ethos, I am excited to see where it goes and wish an increase in Riziq and opportunity for OFF DUTY. Speaking on the future of the brand themselves the pair faithfully share,
Our biggest goal for OD is to create more job opportunities for our people. We would like to broaden our horizons and reach a worldwide audience. We believe in Riziq, an Islamic term for whatever is ordained for you, will be yours. We have many plans for OD, but God is the best of planners.
You can shop OFF DUTY here.