Zaid Osman has become one of the front men in growing and expanding South Africa's streetwear culture. The Capetonian entrepreneur is the co-founder of Sneaker Exchange – the largest sneaker expo in Africa. The venture was inspired by his upbringing in the United States where he was immersed in the sneaker and streetwear culture. The advent of the event would bring together the often scattered and segregated sneaker community in South Africa.
The success of Sneaker Exchange led to his next business move which was the formation of Grade Africa.  Since then, the brand has collaborated with major brands like Space Jam, Powerpuff Girls, Cotton Fest, FUBU, and Chivas. The flagship store was opened in Mall of Africa in 2021. 
Osman sits down with Bubblegum Club to discuss streetwear culture in South Africa and the business behind it all.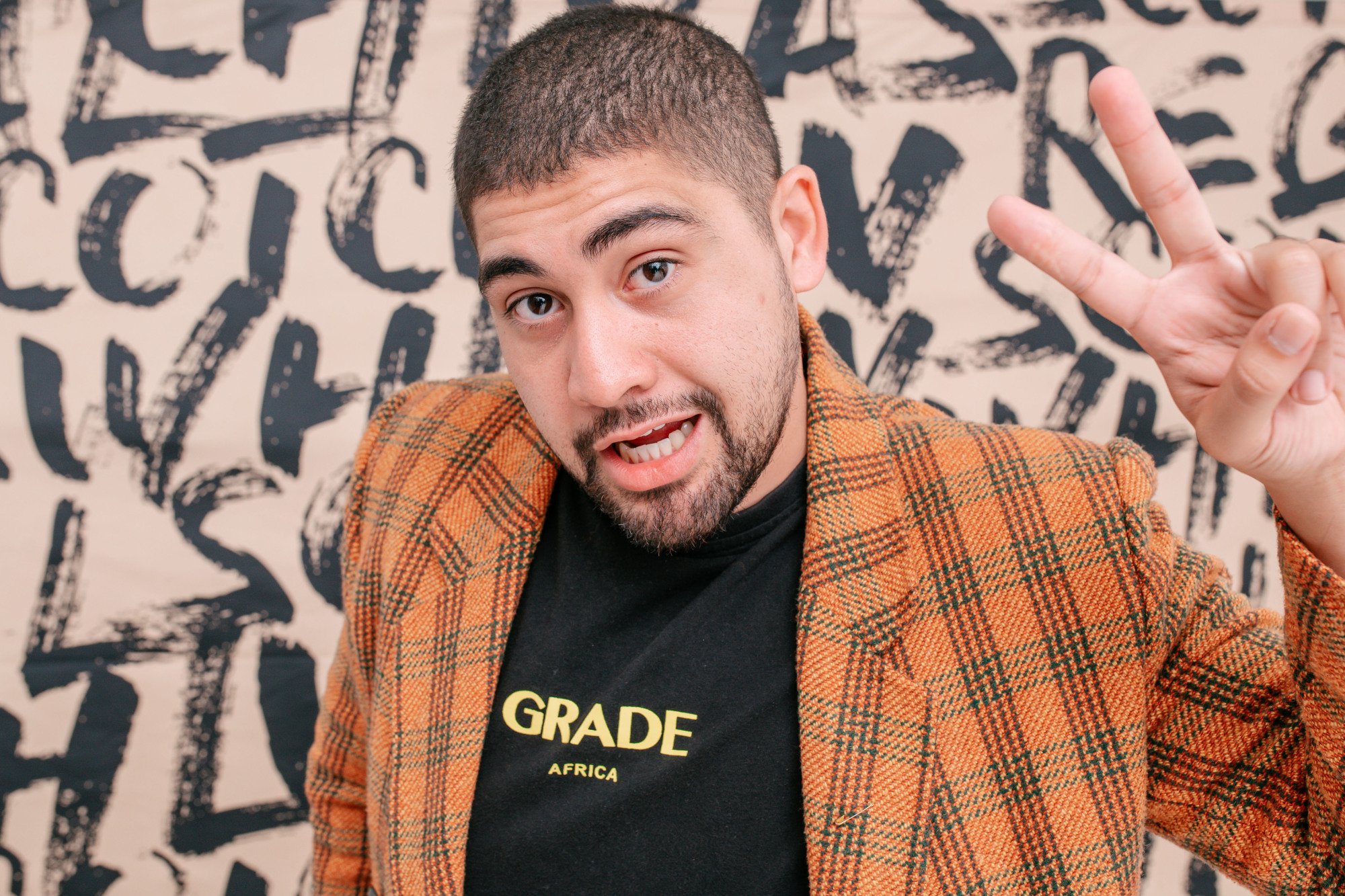 Lee Nxumalo: It's almost been a decade since you started Sneaker Exchange. How would you say that street fashion culture has changed in South Africa?
Zaid Osman: Ten years ago, it was quite small. And I mean, if I look at streetwear brands in South Africa, I don't feel like we've had many kinds of breakthrough brands yet, which is a bit sad. They'll always be brands that come out strong but then like, two or three years later, they're non-existent. 
There are a few brands that have stayed consistent throughout the decade and they are doing really cool stuff. Brands like STYLA GANG and SMB and then we see like new guys coming up which is cool to see.
Lee Nxumalo: You started Grade Africa after finding success in the Sneaker Exchange. What made you feel confident that it would be successful?
Zaid Osman: I wanted us to be represented. Traveling across the world, I go to all of these different places and there's nothing that represents South Africa or the continent in terms of streetwear. You see more breakthroughs with high end designers like Rich Mnisi and Thebe Magugu but in terms of street wear, we aren't represented. 
Patta represents Amsterdam, Supreme represents New York, Trapstar represents London but when I look at South Africa or even the continent, there isn't a brand that represents us. And that is the main motivation behind Grade Africa. I wanted to build it locally and spread it into the international space so that people can look at the brand and say that there is a piece of us in an item. That there is finally something that we can wear that is a representation of us and something that we can feel connected to. That is the thing that keeps me going and it's bigger than a piece of clothing; I want to make people feel like they are a part of something.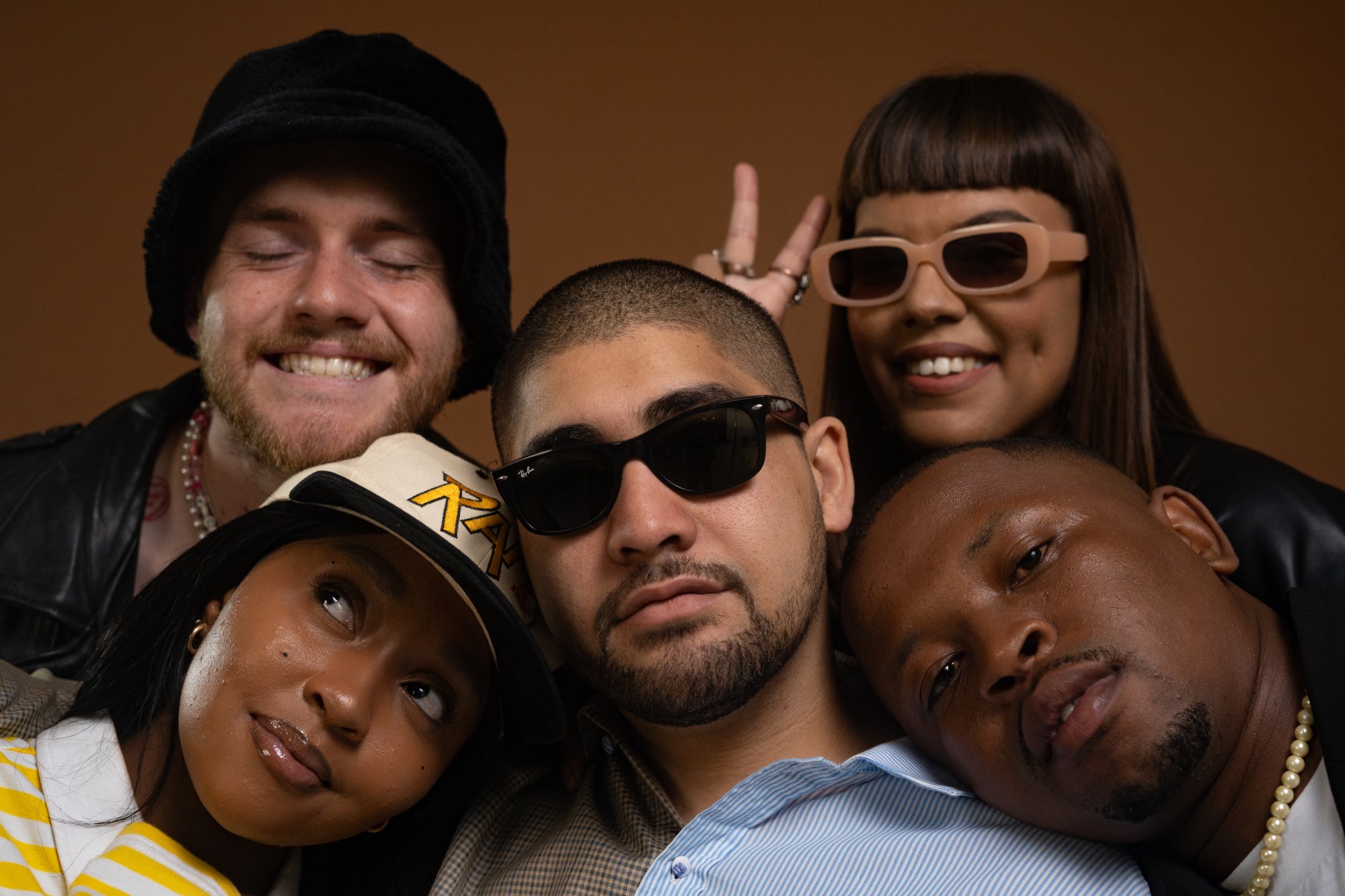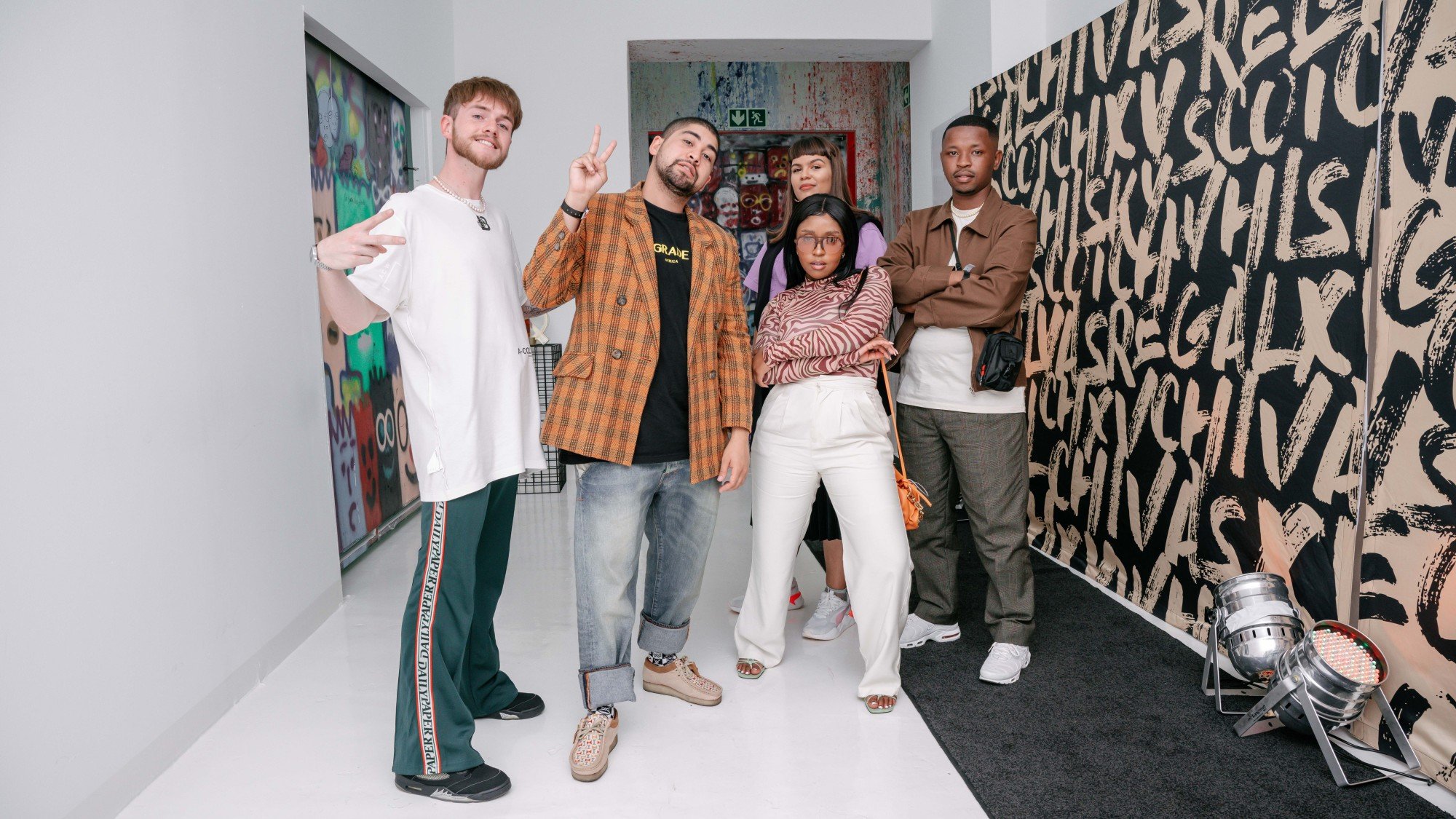 Lee Nxumalo: What was the vision you had for the brand and how is that different or similar to what it is now?
Zaid Osman: I've always seen Grade Africa as a platform within a brand. The amount of people we have been able to put on – whether its models, photographers, stylists or graphic designers is what I wanted the space to be. It's something that is like a family. And I feel like that's what it's always been about. I want people to come through to be great and shine and become bigger than Grade.
There was a lot of stuff that I wanted to do.  And thinking about some of the collaborations [that I've done], I never thought they would have happened in my lifetime. Working with Space Jam and Powerpuff Girls was so crazy because these are the brands or I grew up watching. I've seen these brands doing collaborations with massive streetwear brands like KITH or Undefeated and so then to actually have an opportunity to do that is so crazy. 
Lee Nxumalo: COVID threw a spanner into a lot of businesses. How were you able to stay afloat in the past two years?
Zaid Osman: I won't lie; we took a massive knock on Sneaker Exchange. Sneaker Exchange was the main ship that was bringing in revenue. Literally, [I had] a lot of plans and I just saw them like being deleted from the calendar. It was a really hard time.
But it also created opportunities. If I look at something like Mall of Africa, for example, I don't think we would have been in Mall of Africa if COVID didn't happen. A lot of these corporates needed to start looking at the smaller guy and understand that they need to work with the smaller and local brands. So I think it did definitely create a lot of opportunity. A lot of the brand collaborations that we did, I don't think would have happened.  Pre-COVID, it seemed like almost like no one almost really wanted to hear me. Then COVID happened and it humbled everyone. 
And even just like for me personally, it also gave me time to reflect a lot more. It was a time where I felt like I had a lot of fun. I started making random shirts with tie dye and screen printing machines. It kind of like brought me into a space of going back to basics which was cool because then I learned to be creative and take what I have in front of me.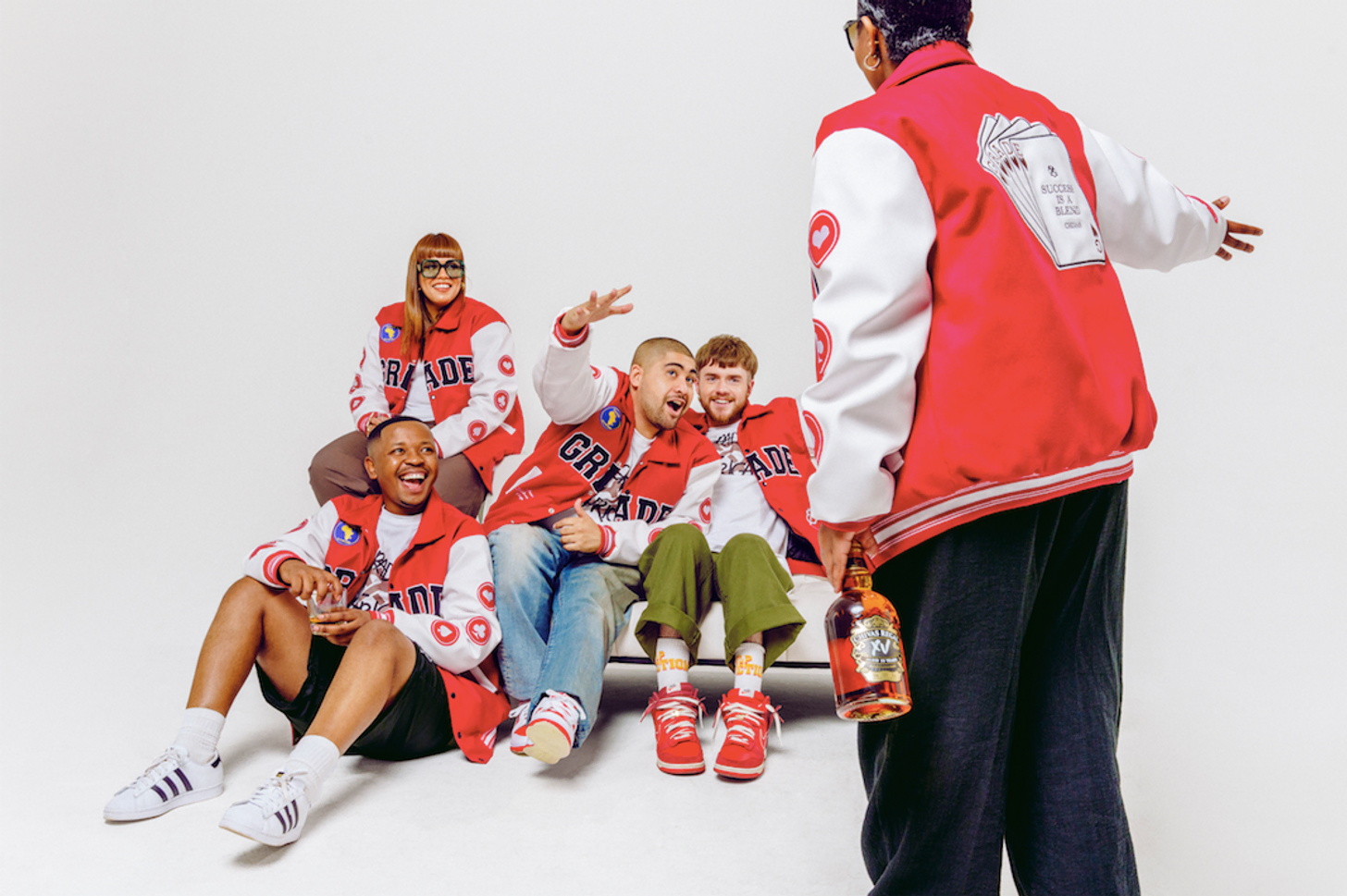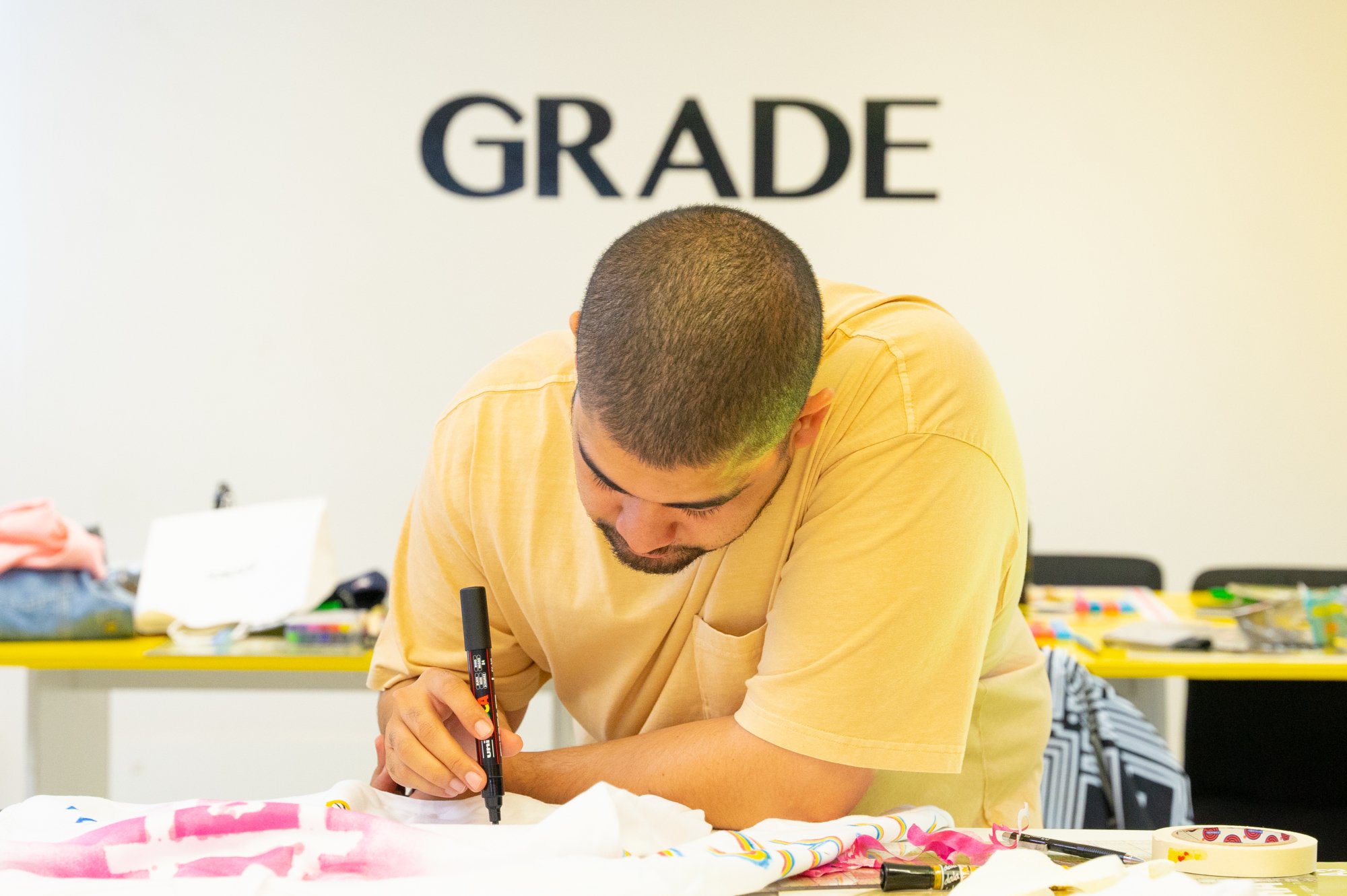 Lee Nxumalo: Now that you've conquered South Africa, it seems to me that you want to make Grade Africa global with pop up shops. What is different about navigating [other] cultures and spaces?
Zaid Osman: It's so crazy because like every city we go to, I always get caught off guard. I go in there with little expectations and a lot of people will pop up. New York was really crazy because before I even arrived, there was a line of people waiting outside. That literally caught me off guard. And to then see people buying the product and the way people support [the brand] is amazing. Some people know about the brand and follow the brand but then there's also people that would hear about it or would see it on other people. Word of mouth is how a lot of people find out about us. 
The main kind of difference and that's also why we looking into exporting a lot more is quite simple – the currency is greater than our currency. Getting paid in dollars or pounds versus getting paid in rands is a huge difference. I think that's a space where from a business aspect, we see a lot of growth. But then it's also like there's a lot more brands in those spaces and we are coming in as the smallest fish in this huge pond. Locally, it's kind of like the other way around, we are like the big fish in a small pond.  Everything that I want to do is like it's about learning but it's about doing it at like the highest level.