Music producers are the sonic architects of popular culture. Great producers capture the raw feeling of performers, while also knowing how to use the trickery in the studio space to create fresh sounds. It's especially evident in hip hop, where beatmakers play a foundational role. The Bomb Squad, Dr. Dre, RZA, Timbaland, The Neptunes, Kayne West and Metro Boomin are just some of the names that come to mind when thinking of producers that have defined the sound, tempo and aesthetic of hip hop culture.
Production group, Ganja Beatz are playing a comparable role in SA music right now. The group was founded by brothers Heemal and Ash, with their close friend Matti. And more recently its expanded to include the brothers' cousin Deepal, who has been recording under the moniker of DEEP$. Through talent and hustle, the award-winning group have built up a deep resume of work for a who's who of SA music, collaborating with Cassper Nyovest, YoungstaCPT, J. Molley, Sjava, Sho Madjozi and Black Coffee, to name a few.
Meeting in their recording studio/office on a bright Jo'burg spring afternoon, the familial warmth among the members was palpably radiant. Their space is full of mementos like the first MacBook Heemal recorded on, framed awards and, of course, some of the potent herb from which they get their name. The inviting, yet plush space, is a material sign of their progression from bedroom producers to the boardroom.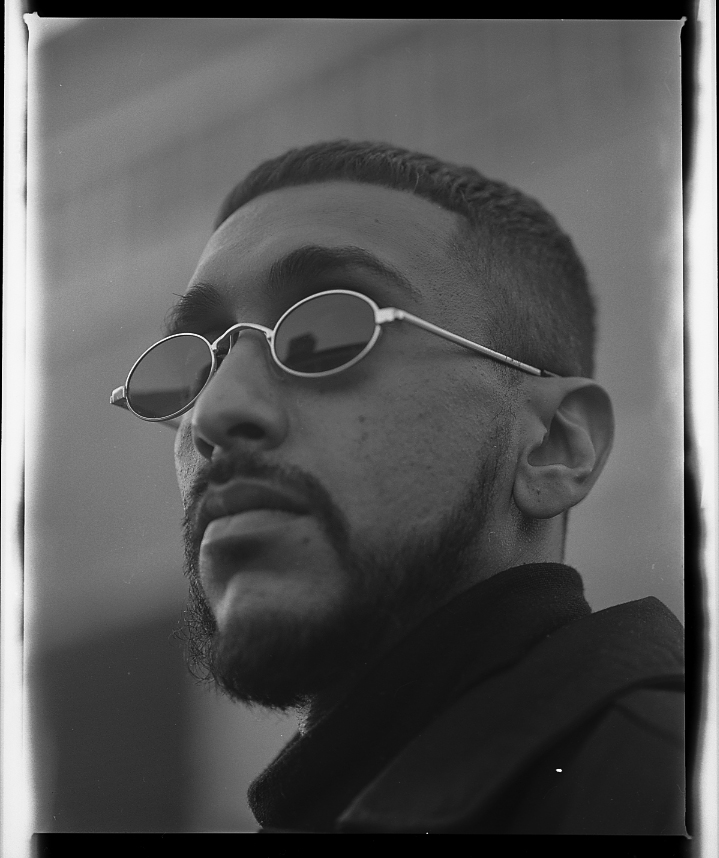 Ash and Heemal grew up in Mafikeng, even sharing a primary school with Cassper Nyovest. But it was in High School when Heemal's surname Gangaram was flipped into the nickname 'Ganja', which would later be passed onto Ash.
Although younger, Ash was the first to dip his toes into the production waters- "I've always been a tech and computer geek. And then I discovered how to make beats with Fruity Loops''. He also started DJing at a young age, even landing an article in a local newspaper. This was accompanied by a lucrative side hustle of burning cd mixes. "I would come home on a Friday and see a line of cars, of people waiting to get their weekend mix," remembers a clearly still impressed Heemal.
Moving from Mafikeng to Johannesburg meanwhile, Heemal meet up with Matti at AFDA, where they studied alongside future collaborator Riky Rick. "I've always loved hip hop since I was introduced to it by my older siblings," says Matti, "I was driving back from my Matric rage, when I had that feeling of 'ok, I finished school what am I going to do with my life?'" Realising that his real love was music, he entered AFDA to study film sound design, where he fortuitously met Heemal in the stoner's section of the campus.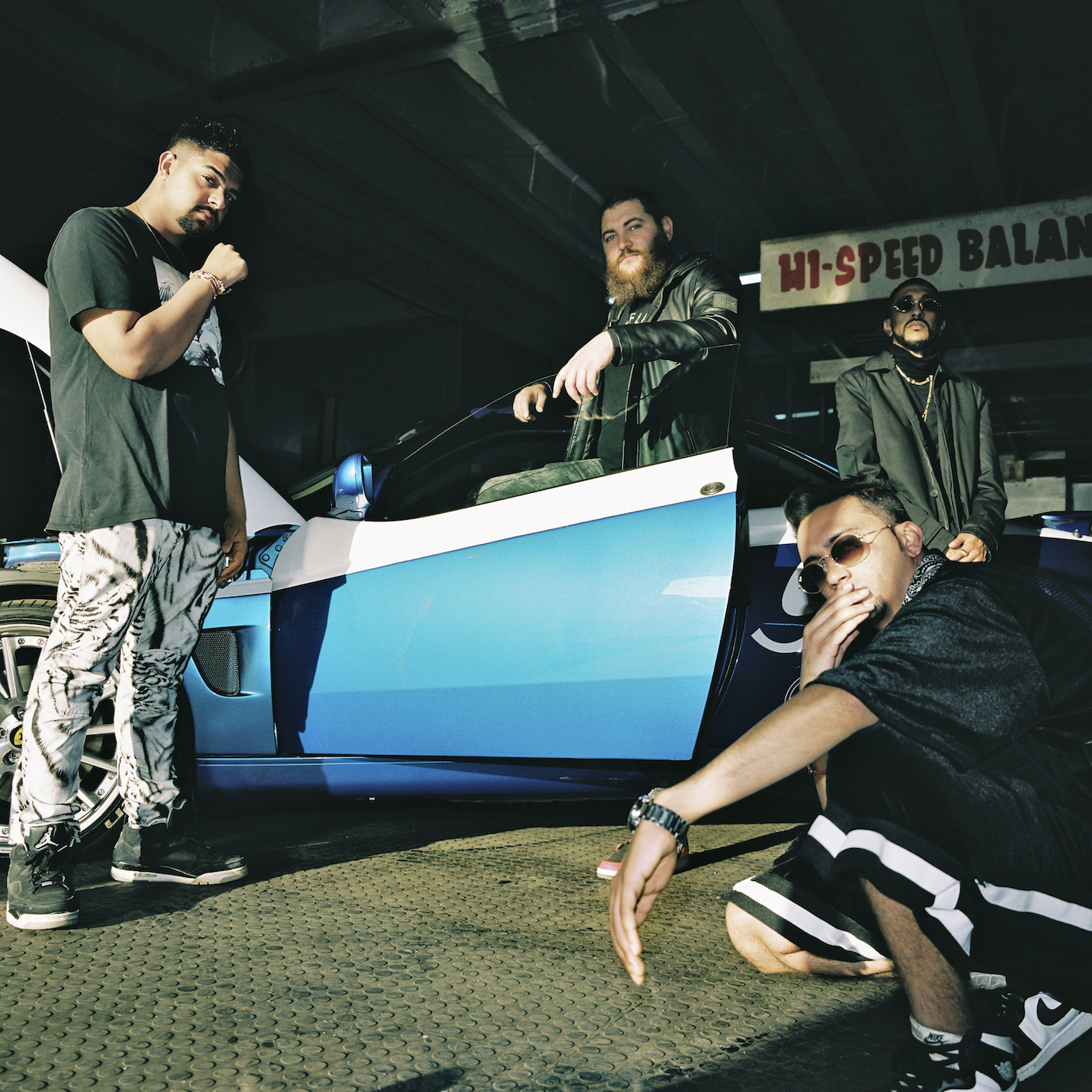 In 2006, calamity struck when Heemal was in a serious car crash. "I was in a coma and then rehabilitation for a year. That experience made me realise that I needed to tell our stories to the world". The experience helped to consolidate Ganja Beatz, with the members learning from each other about mixing, mastering and all the other magical tricks of creative production.
Gradually building momentum, by 2012 they were producing tracks for Cassper Nyovest, Riky Rick and iFani. Things really started to pop off when they worked on Nyovest's synthisiser- fuelled car anthem "Gusheshe". Ash remembers "we were at the Kendrick Lamar concert in 2014 and 'Gusheshe' came on the speakers. The audience was going crazy and singing along. It felt like a real moment".
At the same time, the group had to deal with the less glamorous financial realities of being a creative artist in South Africa. Along with having to work paying jobs on top of their production, they also found that they were being "screwed over" by their former management. Smartly, they have used their film backgrounds to produce soundtracks for commercial and corporate gigs. By working in scoring they are joining the long roster of legendary producers, from Quincy Jones to Trent Reznor, who have applied their sonic skills to the visual screen.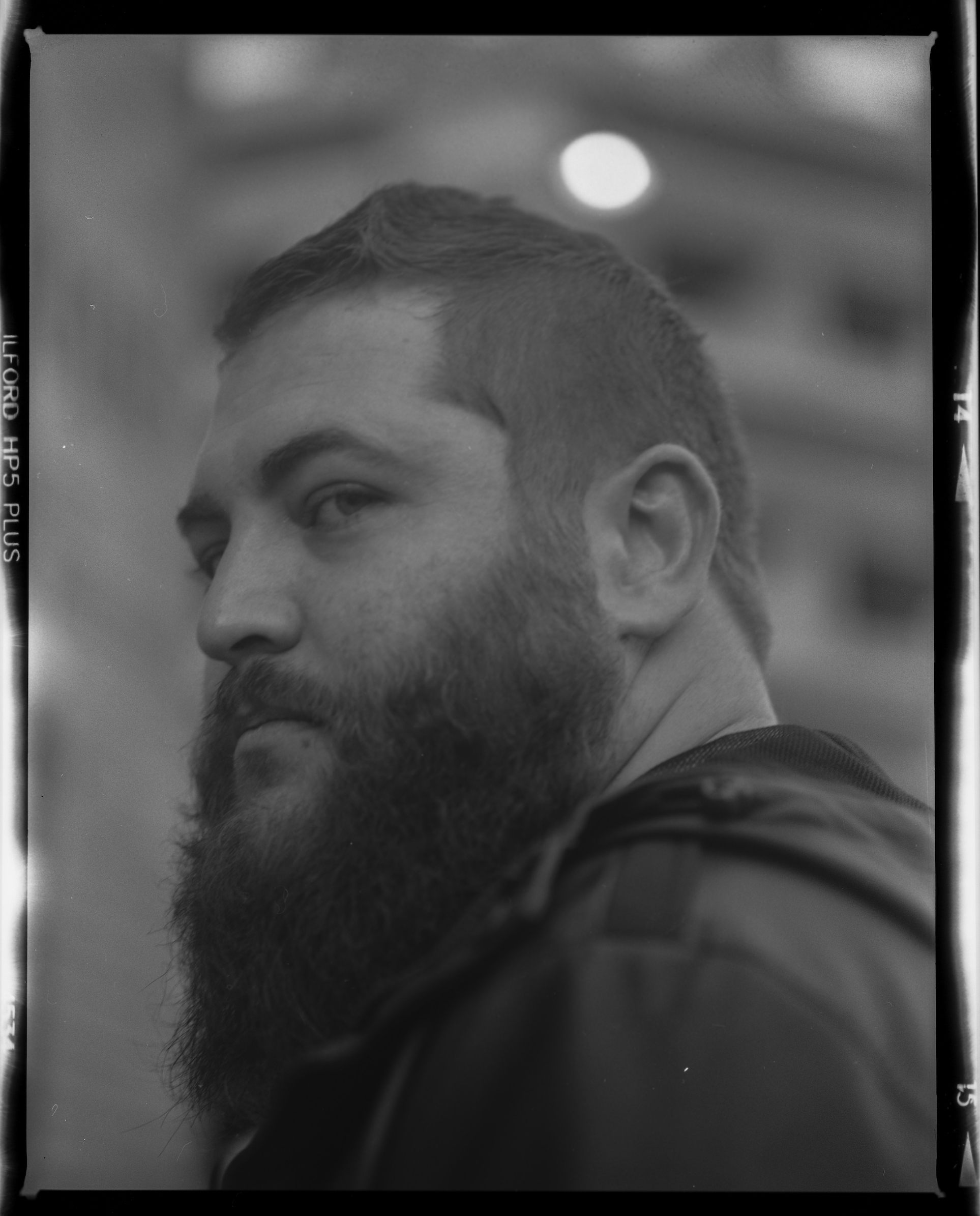 The groups work ethic and commitment to hustle is so pronounced that Ash and DEEP$ are still working in their family businesses by day, on top of their prolific musical output. Having to find time to record inspired the title of DEEP$ excellent release "Night Shift". The set is a great showcase for both his charismatic, yet laidback vocals and for the group's dynamic production.
"Night Shift" seems conceptually themed around a midnight city, rain-soaked neon feel. But its dark atmosphere is offset by a lively sense of fun. On the anthemic title track, DEEP$ delights with a verse that manages to reference both El Chapo Guzmán and the Higgs boson particle. And all that's before Ganja Beatz frequent collaborator YoungstaCPT jumps on with a jaw dropping guest spot. DEEP$ shows his versatility with the sweetly romantic "Once More", his vocals floating over the lush Ganja Beatz production.
Along with having the local hip hop game on lock, Ganja Beatz have branched into other genres, like cutting edge RnB and even jazz. With the chemistry and commitment of the four members, it's only a matter of time before they are speaking to listeners around the world.