In 2012 short-form video sharing platform Vine was founded in the now social media golden age. Vine was a platform that allowed users to create 6-second videos and created many online personalities such as David Dobrik, Shawn Mendes and Liza Koshy. The platform at the time, was ushering in a new era of social media content creation and soon became one of the most popular mobile apps, sitting alongside Instagram and Twitter. When Vine announced in 2016 that it would no longer be in operation a few months later they left a gap in the social media market. While lip-syncing video sharing platform Musical.ly had launched in 2016, its content seemed weak in comparison to the comedy videos Vine was producing before its untimely death. In 2018, Musical.ly showed the ultimate power of a rebrand and was transformed into the app that has now become the centre of modern meme culture, TikTok. There comes a time when one realises that even if they had downloaded TikTok out of curiosity or to be ironic, their intended irony was forgotten with every swipe and they were no longer mocking the TikTok community but rather, becoming active users in it. The rise of social media influencers is somewhat reminiscent of the American Dream and the rise of TikTokers is no different. In an analogy of a Marxist reading of TikTok writer Alice Soprunova notes that if social media popularity were the new American Dream, it is one driven by the chasing of clout-capital. In a previous Bubblegum article I explained the intricacies of clout-economy and so now looking at TikTok, it is easy to see how the platform is the epitome of the clout economy and our cover stars are among the richest of them all.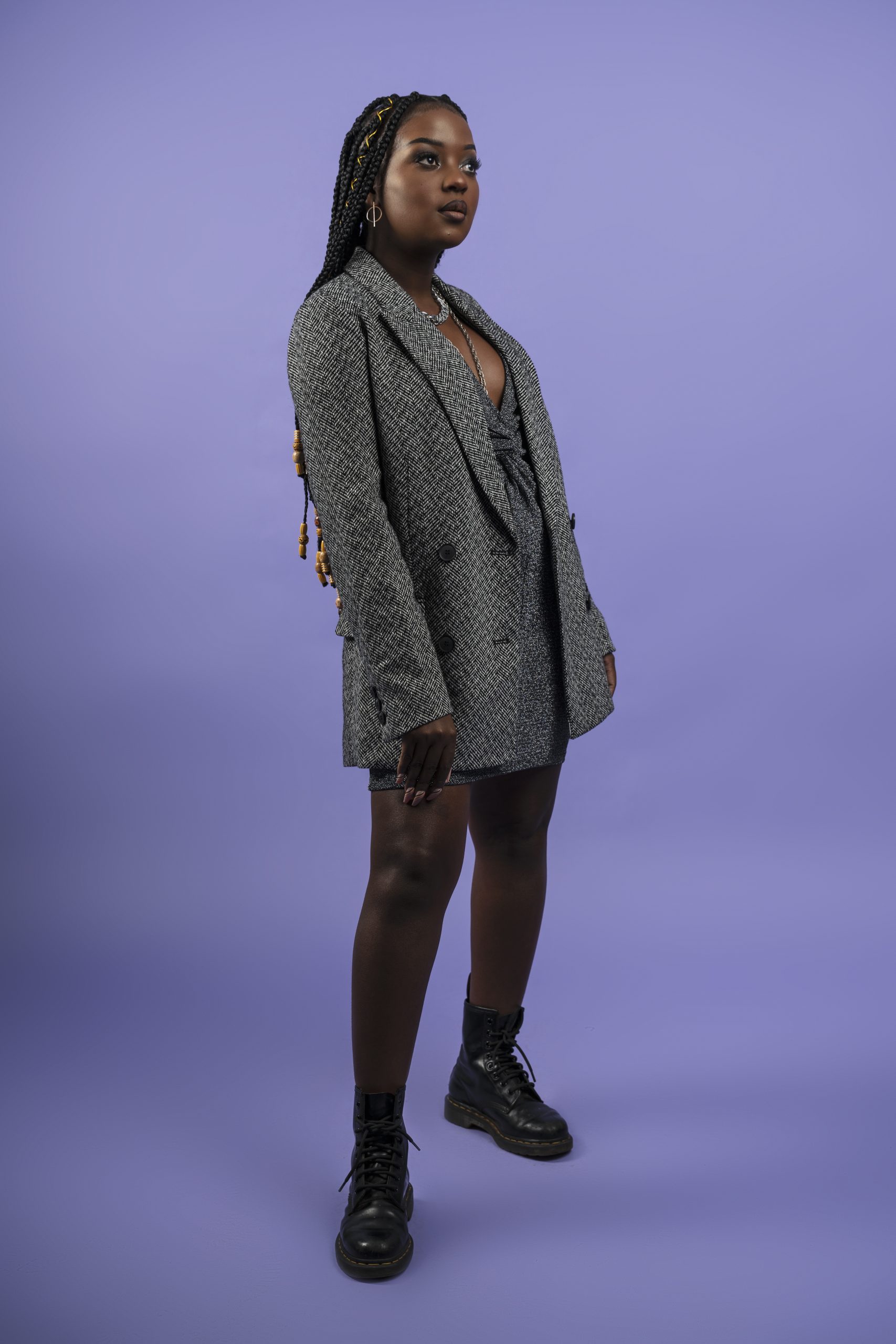 With over a million followers each Witney, Mpho and Sphokuhle reign over the platform each creating a variety of content across the app. The trio began creating content in 2019 and it was TikTok that brought them together, turning them into collaborators and now best friends. Spending the day with them, they all expressed how accessible TikTok is and how it had allowed them to blow up online in ways in which other platforms could not. In relation to TikTok, other platforms such as Instagram were perpetuating the marginalisation of groups such as Black femmes creating an online environment where the platforms most popular creators were white due to their access to wealth and how this projects an 'influencer approved' lifestyle. A lifestyle only accessible to the worlds 1%. Speaking on the apps accessibly Sphokuhle expressed:
Instagram is very different from TikTok. On Instagram you have to have a lot of followers to get likes or for your content to be seen, you have to have a certain body type, a certain lifestyle you know, all those kinds of things. Whereas on TikTok you literally just need your phone and the app. Let's say for example you have 700 followers on Instagram, your post is most likely going to get less than 500 likes because only your followers can see what you post. On TikTok if you have 700 followers and you post something creative and something very interesting it's going to blow up and maybe reach a million views. When my first video blew up I only had 30k followers on TikTok and my video reached 1.5 million views. I think TikTok needs you to be creative, to have a personality, to be funny in order for you to blow up.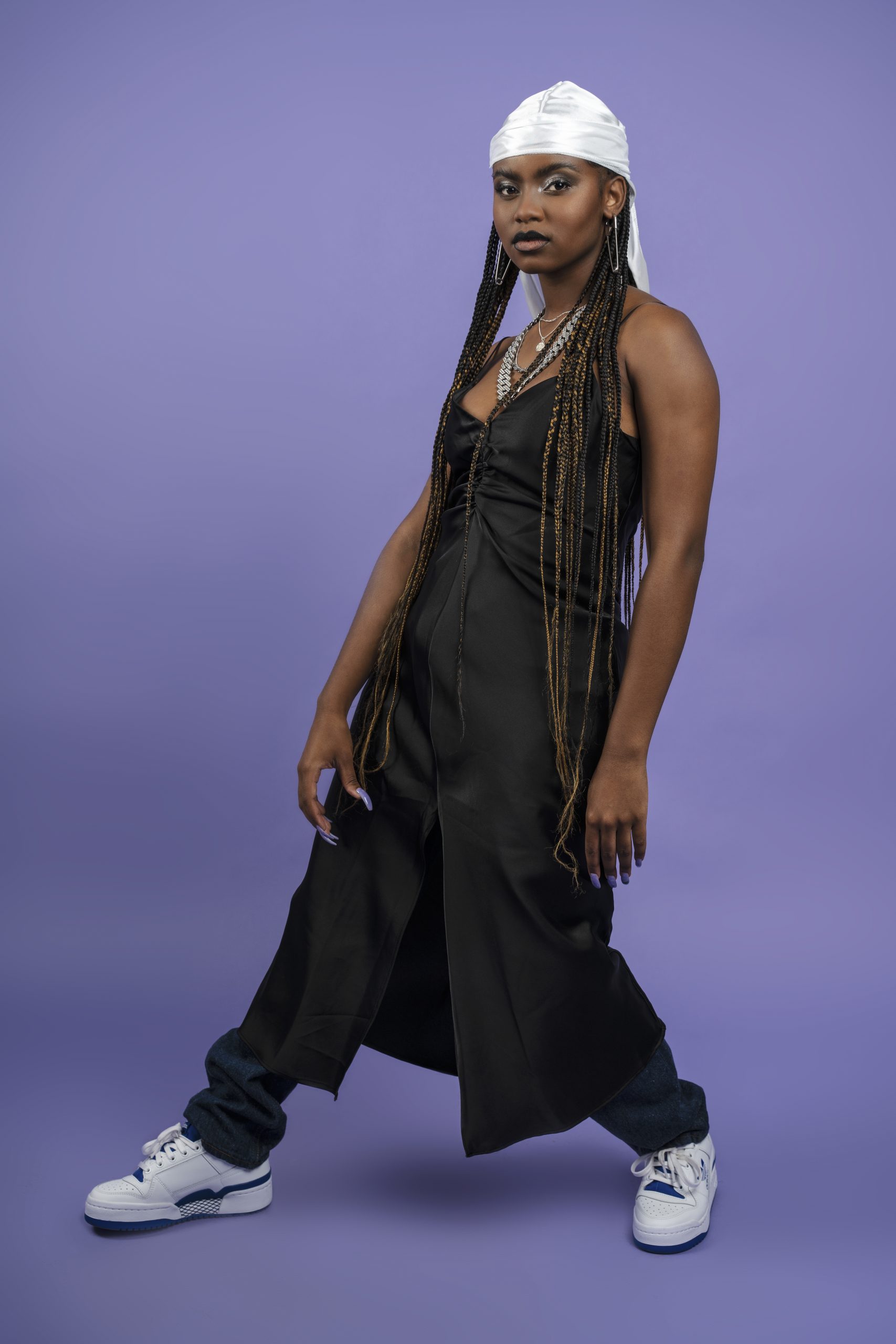 Speaking to the trio I was made aware of how important they found authenticity when creating content, it is because of this authenticity that people are drawn to them. Authenticity is something that is championed on the app and perhaps the reason it has become the most downloaded app of 2021, so far. Are we finally moving past the need for perfectly curated social media profiles? The only curation that happens on TikTok is the curation of ones 'for you page' (home page). Unlike Instagram, TikTok shows you content from creators even if users don't follow them allowing ones 'for you page' to provide users with content that is expertly tailored to their likes and interests. As users engage with TikTok content their for you page is fine-tuned, this fine-tuning is something Mpho has got down to a tee as she explains:
I get inspired to create with what I see on my for you page because I follow people who inspire me. I go to TikTok workshops and they teach us how to be relatable, make content that people relate to so that people can engage with. Sometimes I'm blank and I don't know what to create but with scrolling on my for you page, I get ideas and then change it up to create my own videos. If something that interests me pops up then I find a way to make it my own. Because when things are trending on Tiktok everyone's doing it and you have to find a way to stand out so I try by all means to create something that's different…I think being authentic helps with that because if I did the same things everyone else is doing, I don't think I would have as many followers as I have and stand out like I do.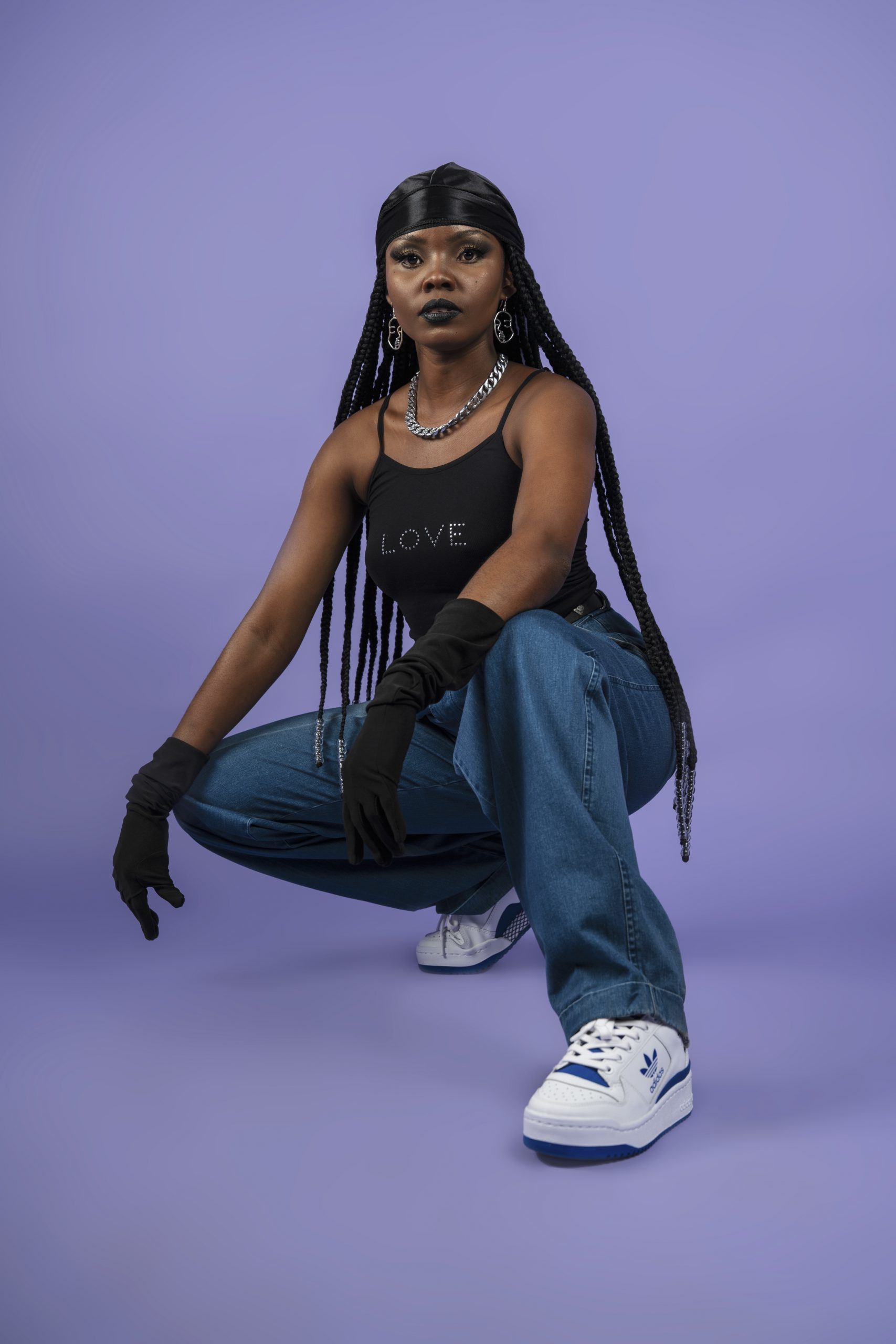 And stand out Mpho, Witney and Sphokuhle do. Each member of the trio has been the face of brand campaigns and on magazine covers. A dream that — through TikTok — Mpho saw realised as she expressed to me, her desire growing up was to become a model. Mpho found those dreams crushed as she learned about the various requirements the modelling industry asks to be met. However, after gaining a following on TikTok Mpho explained that she "started to collaborate with brands where I would do shoots with clothing brands and then I was put on covers and I thought my dreams were coming true. If it wasn't for Tiktok I don't think I would have achieved what I have already achieved." One of the many reasons I found the app interesting is because it is allowing for better online representation not only on the platform, as well as moving past the exclusionary standard of beauty that other online spaces perpetuate. The representation of different body types and races is not the only representation TikTok aims to rectify; the TikTok trio also explained how they all strive to provide a better representation of Africa as the platform calls for their videos to be seen globally with Sphokuhle saying,
I definitely feel a responsibility to represent South Africa for what it really is because only 56% of my followers are South African, the rest are from different countries. So I definitely think that it's very important for me to show other people from different countries what a beautiful country South Africa is because people have their own views and perceptions of what South African is like, especially countries outside of Africa. I feel entitled to show people the beautiful places we have, the beautiful people that we have, our authenticity and everything like that.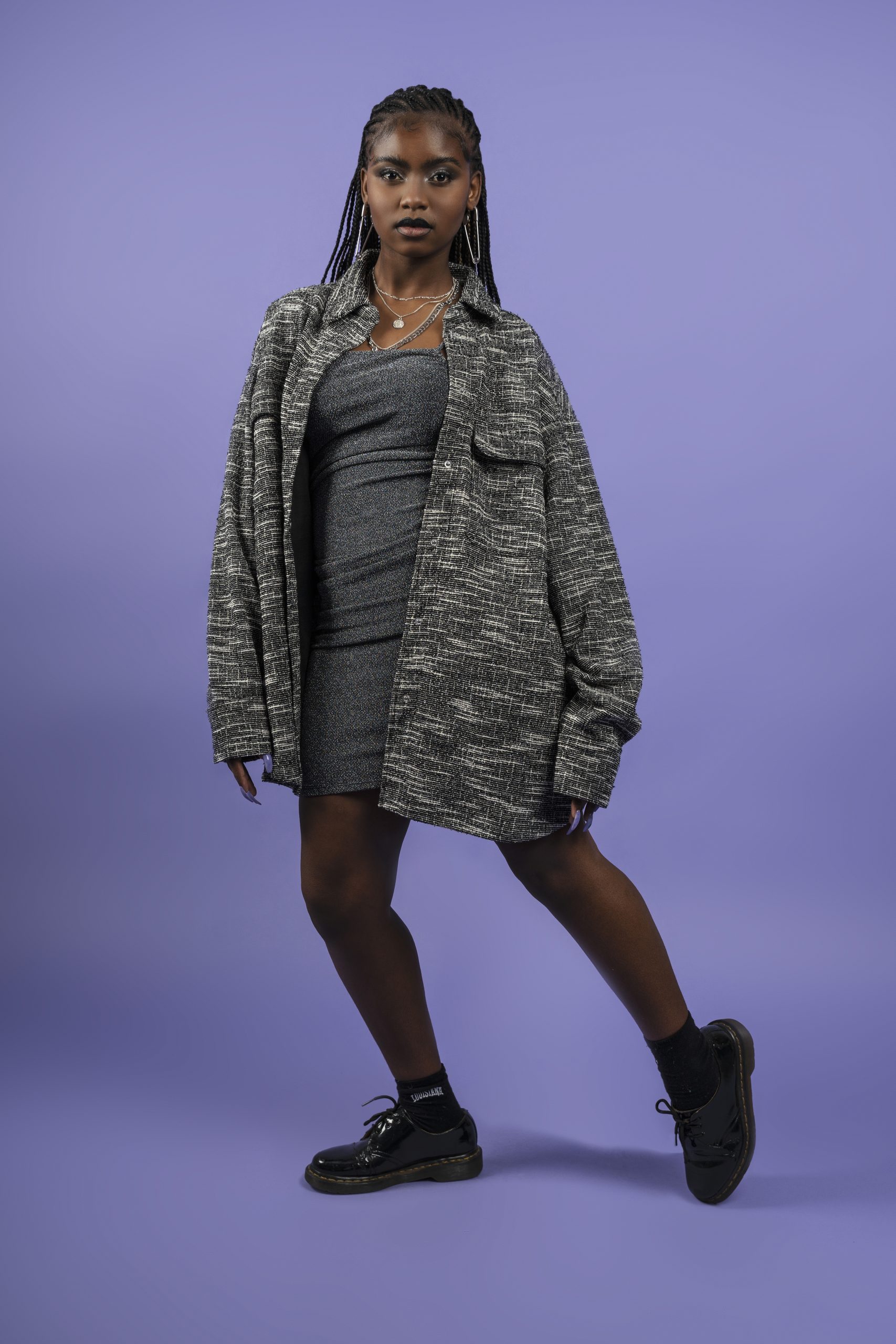 Whether you are still using the app ironically or are chasing its American Dream one cannot deny the impact TikTok has had over the past few years becoming more than a social media platform and beginning to inform social media at large, fashion (the soft girl and e-boy aesthetics were popularised on TikTok) and cultural discourse. While it is changing the lives of millions in this way it has also greatly impacted the lives of our cover stars as Witney shared:
I respect TikTok so much, I love it because it changed my entire life. I used to work a 9 to 5 and used to live hand to mouth. I would get my salary once a month and then have a lot of expenses and family to take care of. By the time it's the 2nd [of the month] because I didn't have an extra income I thought "omg how am I going to pull through the rest of the month". Then I started getting collaborations from brands and for me, it worked to the point that I was able to take my mother and little brother from Limpopo and get them a nice apartment to stay in and I can now take good care of them.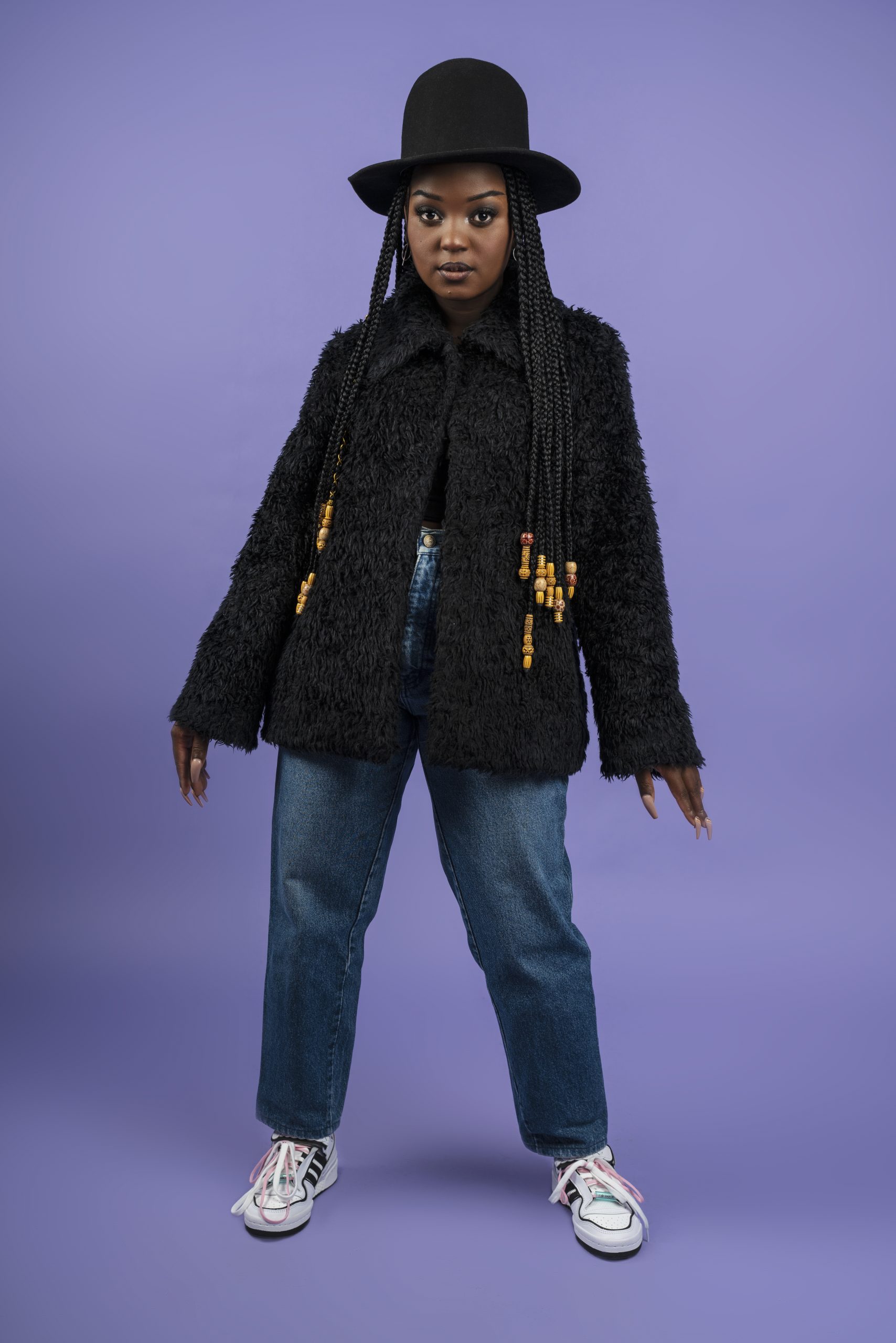 The death of Vine served not only as a catalyst to platforms such as TikTok but also as a reminder that even if a platform is no longer in operation does not mean that they lose its relevance or traction, Vine compilations on Youtube still receive millions of views every year. As we are used to seeing social media apps burn out and become ghost towns with exponentially fewer users every year, we can't help but think about the future of TikTok. Witney comments, "Honestly anything can happen. Tomorrow we might wake up and it's blocked everywhere." adding "The way it is right now I feel like it will go far [as a platform] because they are still pushing for authenticity and supporting their creators." I believe the platform is one to watch and even if it does die out it is important to bear in mind that our cultural trajectory on social media mirrors that of our history as a people. Through content creation on social media we are creating a digital archive that future generations might reflect on and grow upon. Beyond creating minute long videos Witney, Sphokuhle and Mpho are shaping social media and discourse and we can't wait to see what they do next.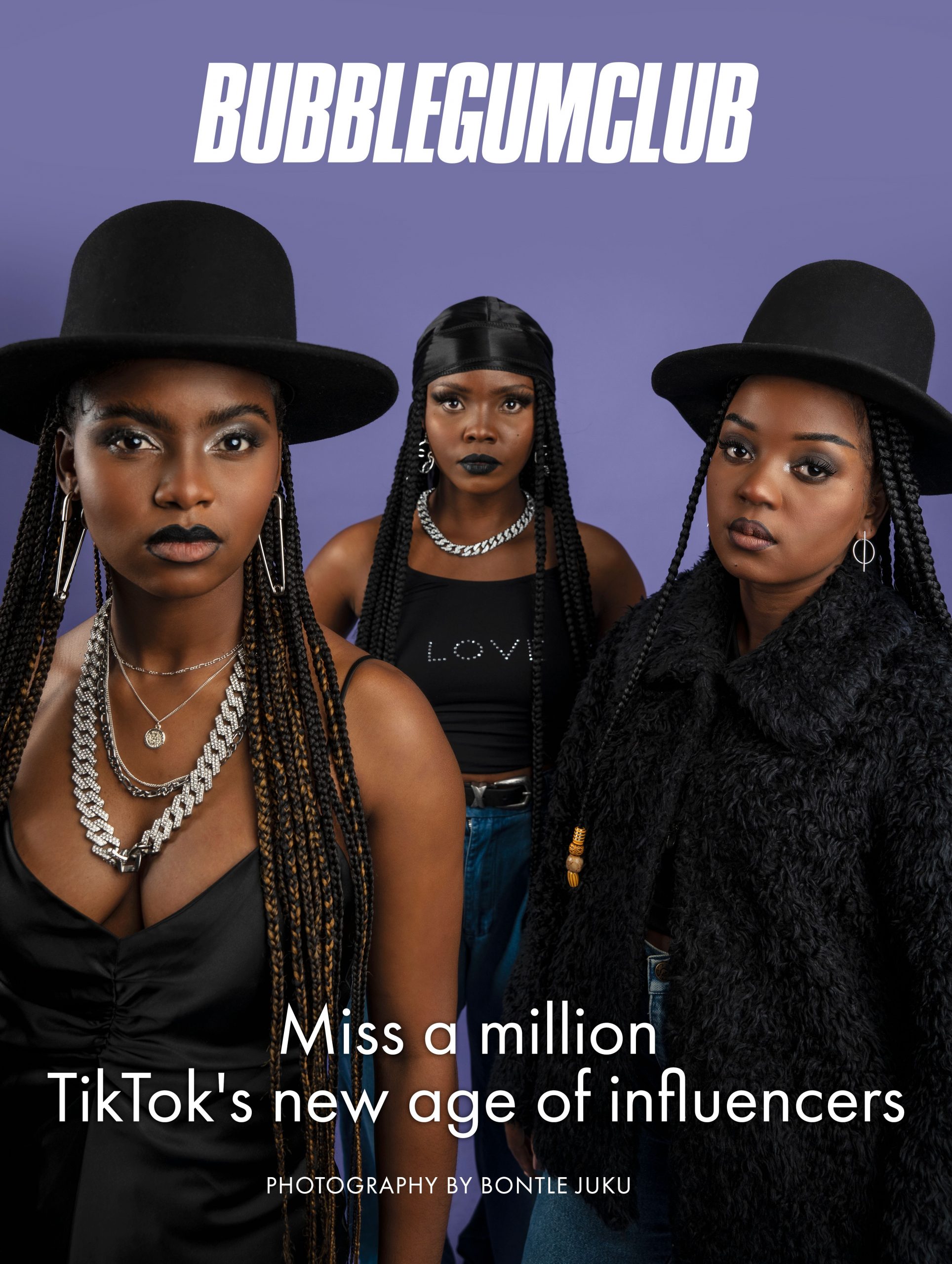 CREDITS
Photography: Bontle Juku
Stylng: Jamal Nxedlana
Make up: Aimee (Bobby) lokota 
Special thanks to: