SA rapper Riky Rick is one of the hottest artists in the local game right now. In his music, the KwaMashu born MC has the ability to effortlessly flip between a rugged, hardcore sound to more commercial and upbeat flows. Alongside his reliable musical output, Riky Rick has a developed a powerful visual aesthetic. His music videos, such as last year's riotous "I Can't Believe It (Macoins)", are cinematic and ambitious. And his lavish personal style has gained him a reputation as the fashion dandy of local music, blending high end wear with street gear.
All his passions are coming together in Johannesburg on the 2nd of February for the first annual Cotton Fest. Held at The Station venue in the inner city, the event is a celebration of hip hop and fashion. Impressively, it will offer eighty artists on two stages, housed within the striking confines of a glass and steel former train station just across from the iconic Nelson Mandela Bridge. The festival is a statement, announcing that SA hip hop is talking live performance to a new level.
Riky dropped by the Bubblegum Headquarters to discuss the event and how it reflects his personal artistic philosophy.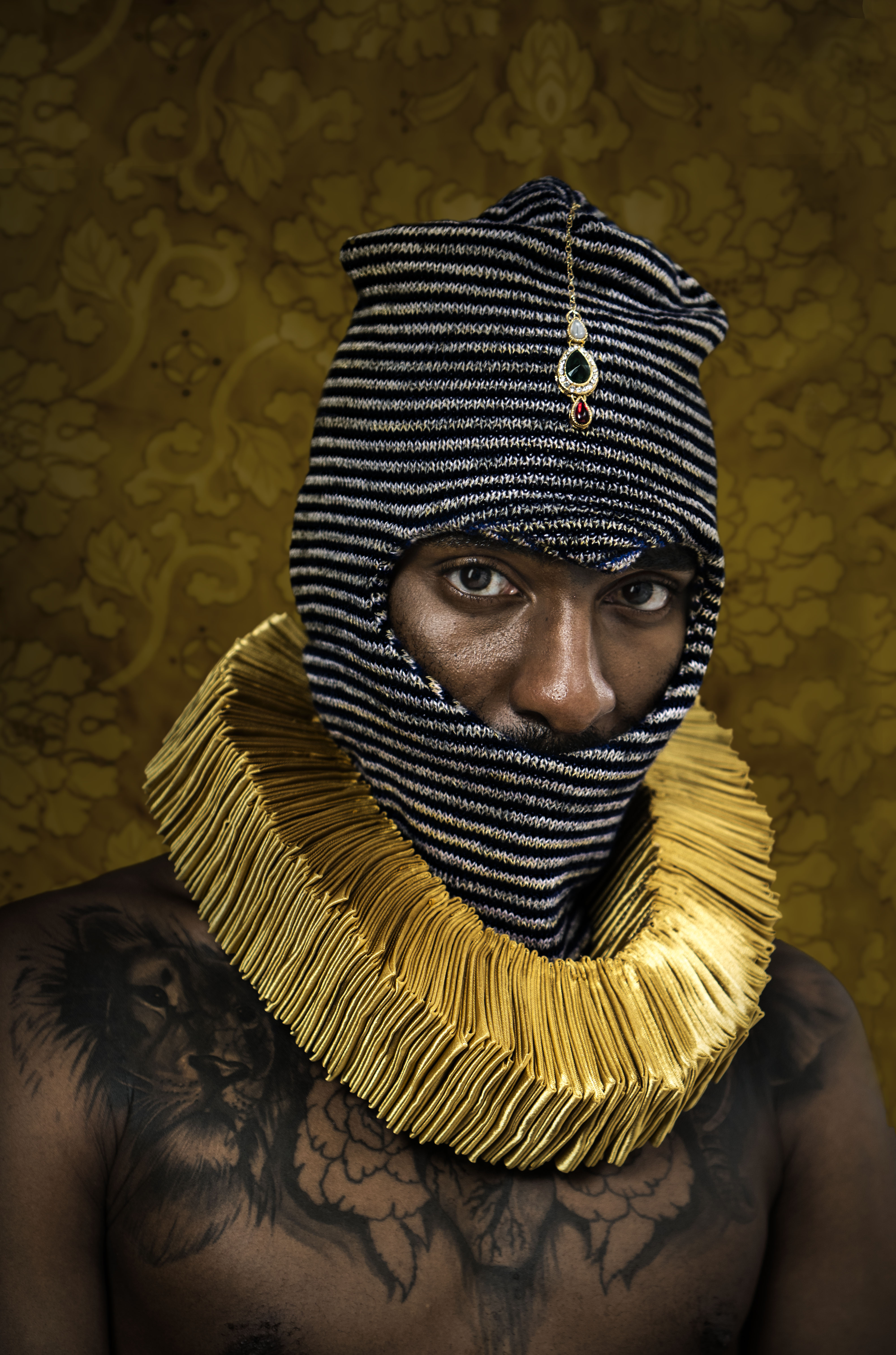 How did Cotton Fest come about?
I get frustrated at most shows I go to, I feel we are not free, our kids aren't free. And we come from a place where we are trying to express ourselves in the wildest ways, and sometimes that's not suitable for some crowds. So, Cotton Fest is a place that's suitable for us, and not suitable if you are not with us. It's an opportunity for the commercial guys and the underground guys, and the new wave to all get together and fuck shit up!
How did you curate the line-up?
I was in charge of it and it reflects what I'm into, and what I want to see in the future. This line-up for me is everyone I fuck with, and who I feel deserves a stage. There are a lot of people I fuck with who are not on the list, but we will get them for next year! People say it's difficult to put together an all hip-hop line-up, but it's easy.
I read that you have wanted to do this for a while, but found it difficult to get sponsorship. How did it come together now, at this time?
Being in the business, you get taught that you need to use other people's money. That can hold you back. After two years of trying it that way I realised that it just wasn't gonna happen and that we had to throw in our own resources, from every corner, to make it happen. It was a big turning point for me to realise that "yo, if I say I'm invested in the culture, I need to be 100% invested."
What can you tell us about your headline set?
For me, after a certain time, everyone's a headliner, man. I'm not the headliner- I'm the person who put it together, but everyone there should feel like a headliner.
That's a very positive philosophy.
It's a positive philosophy, but you gotta let go of your ego to make it work. I'm sure you guys have been to really dope festivals- it doesn't matter what time you play, everyone is happy to be in the vibe.
So today you are doing the Bubblegum Club photo shoot. What are you expecting?
I always try approach shoots like I'm the canvas, for whatever the photographer or the artist wants to do. I'm just looking forward to it.
How do you collaborate on music videos?
The basic idea is always "let's do cool shit". Let's create something that's dope, that's gonna make people think or make people fucking stare or be in awe of the situation. That's our first priority. After that it's [a] process where you let things go, and you let the director make cool shit.
And finally, do you have any message for the people coming to Cotton Fest?
I feel like we have opportunities to make things that can turn a negative situation into a positive [one]. When people see the venue (The Station) it doesn't mean anything to them. It's a shell of what it was once to the people who cross by it every day. I want us to find the value in these beautiful buildings, beautiful spaces that have so much history that we neglect as soon as they put up a new mall. We don't look at the stuff that's right under our nose. We gotta inject good energy into the negative shit we are constantly surrounded by.
Credits: