Since 2019, Aubrey Qwana has captivated South Africa's music scene with his fusion of mbaqanga, maskandi, hip hop, and R&B. The newcomer's hit single, "Molo" is one of the biggest records to come out this year as it has amassed close to 1.8 million views on YouTube. His latest release, Imvula Mlomo is his official introduction as an artist. The nine-track offering delves into the hardships and struggles of being a single black mother in South Africa while also touching on love, success, and hope.
The opening track, "Umbhulelo" sets the tone for the EP. In this song, Qwana sings about a child raised by a single mother who goes onto achieve success and become the mother's pride. The messaging of the song is at the heart of this project. Songs like, "Hostela" and "Ngicel'ubuye" are directly inspired by his real-life experience as they are both accounts of his mother who passed away when he was young. He made the records to reconcile the economic situation he was raised in, the sacrifices his mother made, and the void her death created. "When I was 12, my mother passed away and I didn't understand why," the uLundi-born singer/songwriter states. "But as I've grown up, I understand that she did a lot for me [while she was still alive]. And I think of it like a journey. I'm continuing with the journey she started, especially since I have daughter. Through the path she has walked, I know where to go". The ability to be vulnerable is fuelled by his desire to connect with his fans in an honest way. But more importantly, he wanted to reflect on some of the realities a lot of black South Africans face. Songs like "Umbhulelo" and "KwaMakhelwana" capture and paint sonic scenes of living in the township.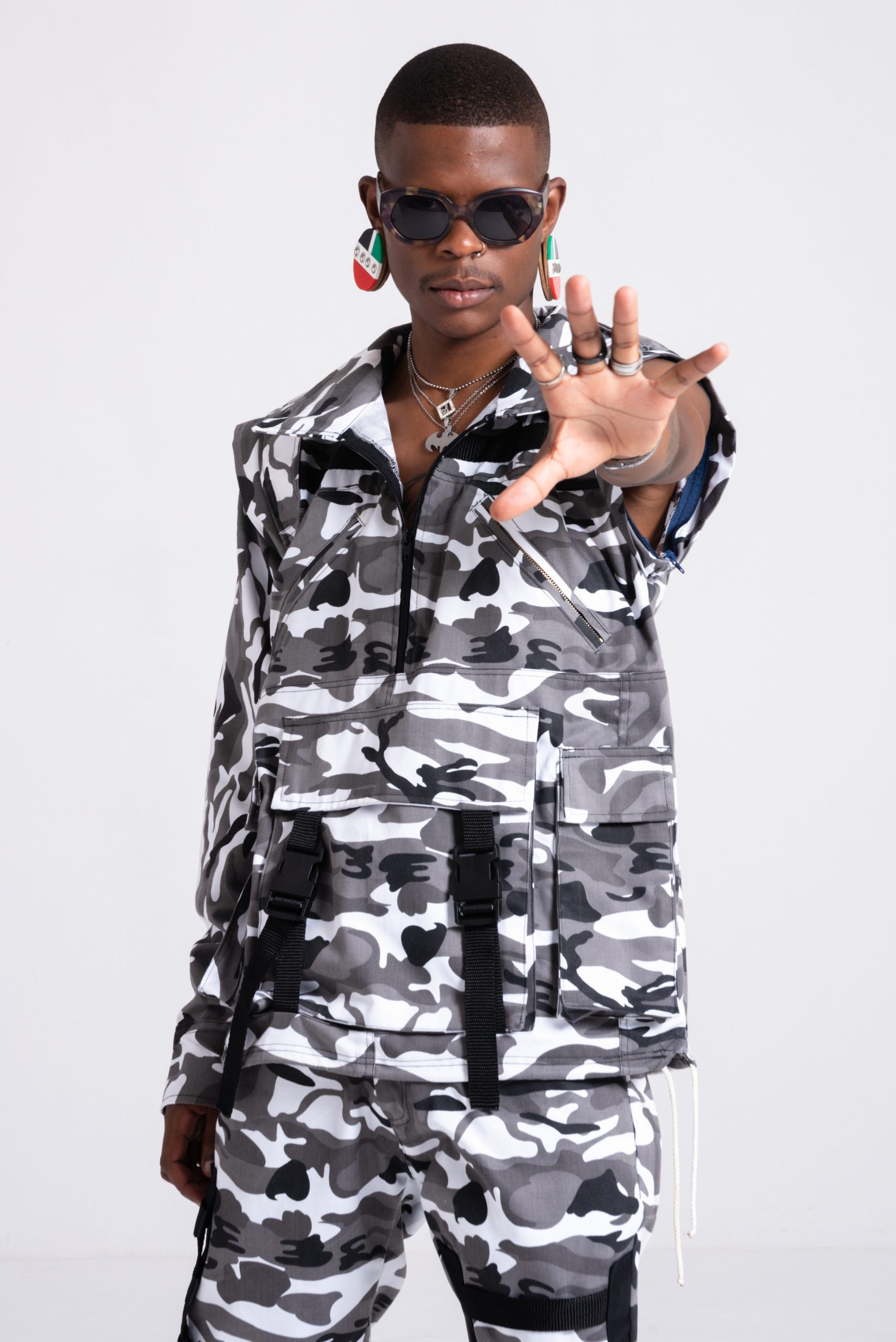 Growing up in the black community, we all have similar struggles. It's like a routine. I've been through a lot of things. I've moved from one family member's house to another. I've been homeless, I've been in situations where I didn't have money for food and I've felt like an outcast. And my whole entire background shaped me as a musician. Going through those things made me a different individual; it made me a better person. Now I need to be the voice for people going through the same thing. I want to be the voice I never had growing up.
Said the 21-year-old. Qwana worked with a host of different producers for this project. He sourced them from different places around the country and they all brought something unique to the table. The common thread among all the producers is that they are relatively unknown in the industry. This is by design. Qwana wanted to work with people he knew were gifted but hadn't been given the opportunity to show that. "I like to give other people chances and that's why there's not a single well known producer on the EP or the upcoming album. I feel like they are more genuine and that they are so talented," he explains. This mentality matches the sense of community and upliftment that is present in the songs. Qwana adds,
There are so many producers trying to make it and my aim is to uplift anyone who is trying to do their thing. DJ Tira did a song with me when no one knew me. He gave me a chance. Sho Madjozi gave me a chance when she featured me on her album. Why can't I do the same for others?
Currently adding the finishing touches to his upcoming album—Qwana's EP Imvula Mlomo is just a taste of the music the singer/songwriter has in the canon, and the LP will continue the tradition set by this EP. A tradition of telling real and authentic captivating tales about his life.