"We are all living dangerous" 
Lebo Mathosa 
"This is the creation of a different kind of David. This is a Sistine Chapel of flashing neon lights, of pulsating bodies sweating off the Nivea-ness, of vice and escape from the feelings that emerge when darkness is no longer around to conceal them. God no longer floats within a nebulous form to David's right, the Angels and heavenly drapery are nowhere to be found, and David's hand is outstretched in a new direction, towards a different touch; 'honesty all I want is to be everything that you need, call me when you miss me'", I wrote in a piece about Desire Marea's single and accompanying music video "You Think I'm Horny" about a year ago — where dizzying and chaotic Displacement took on an animated quality, forming part of the DNA of the omnipresent yet unnamed "You" the lead single is addressing.
If "You Think I'm Horny" was Marea's musical and visual creation of a Desolate David, then the visual world imagined in his new music video for the track "Tavern Kween" off the album Desire, belongs to Mary Magdalene of murky ecstasies —an embodiment of the spiritual and sensual gyrating and alive in the modern world. Desire's self-titled solo debut is an intricate exploration of loss, displacement and the terrifying manifestations of love in the contemporary world. Its expansive exploration of spirituality and the divine is palpable and skilfully interlaces snapshots from decidedly grounded human experiences — serving as a captivating introduction to their singular and multi-faceted world.
Inspiration for the song came through Desire's aunts — Feminist Killjoys who defied patriarchal convention — finding freedom and empowerment in what were spaces usually dominated by men in their hometown of Amandawe in KwaZulu Natal. As Desire shares: "It's an ode to them, an ode for defiance and [femme] manifestations everywhere, an ode to people who come alive at night, to people who enjoy being free and also an ode to people who are fierce about claiming their freedom."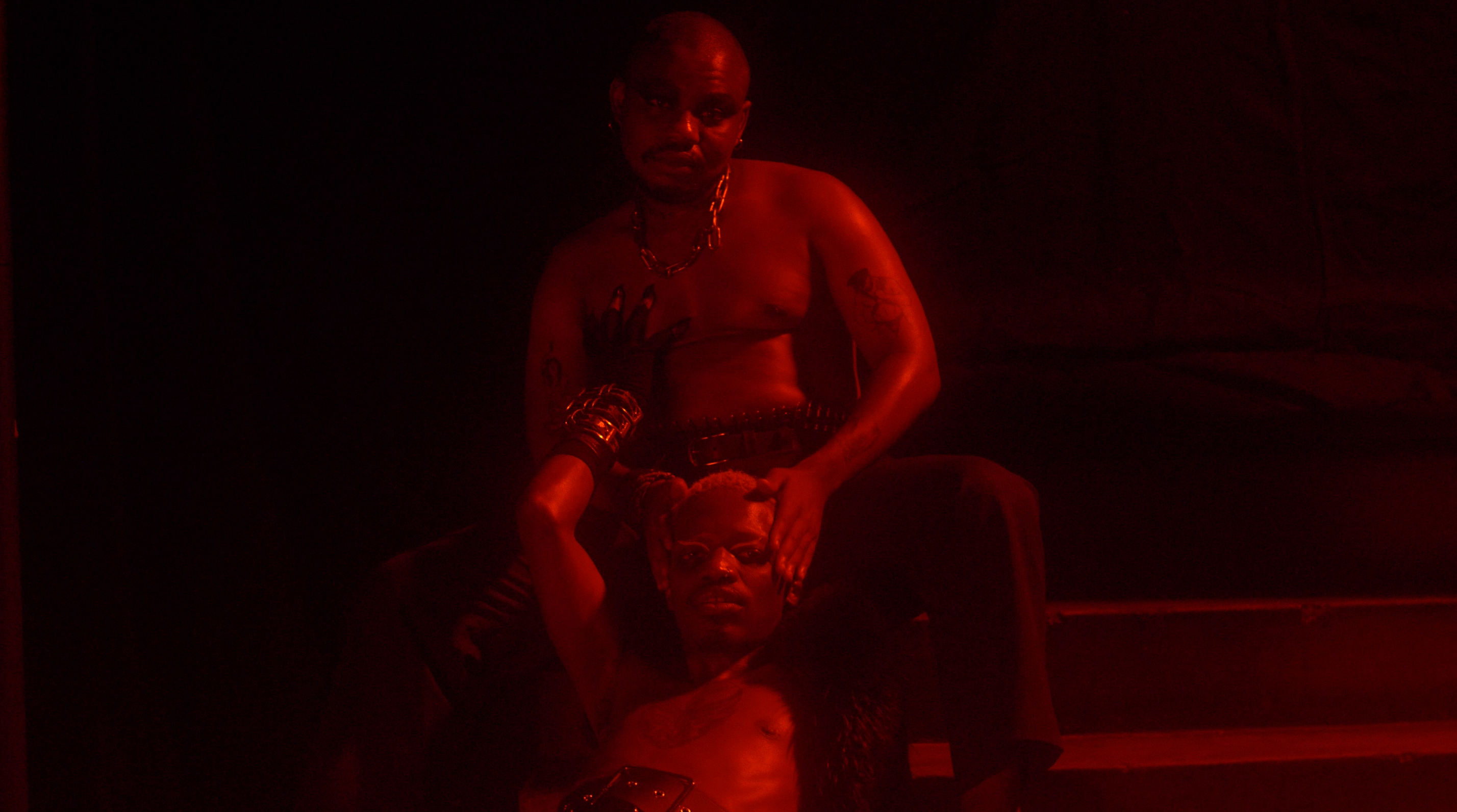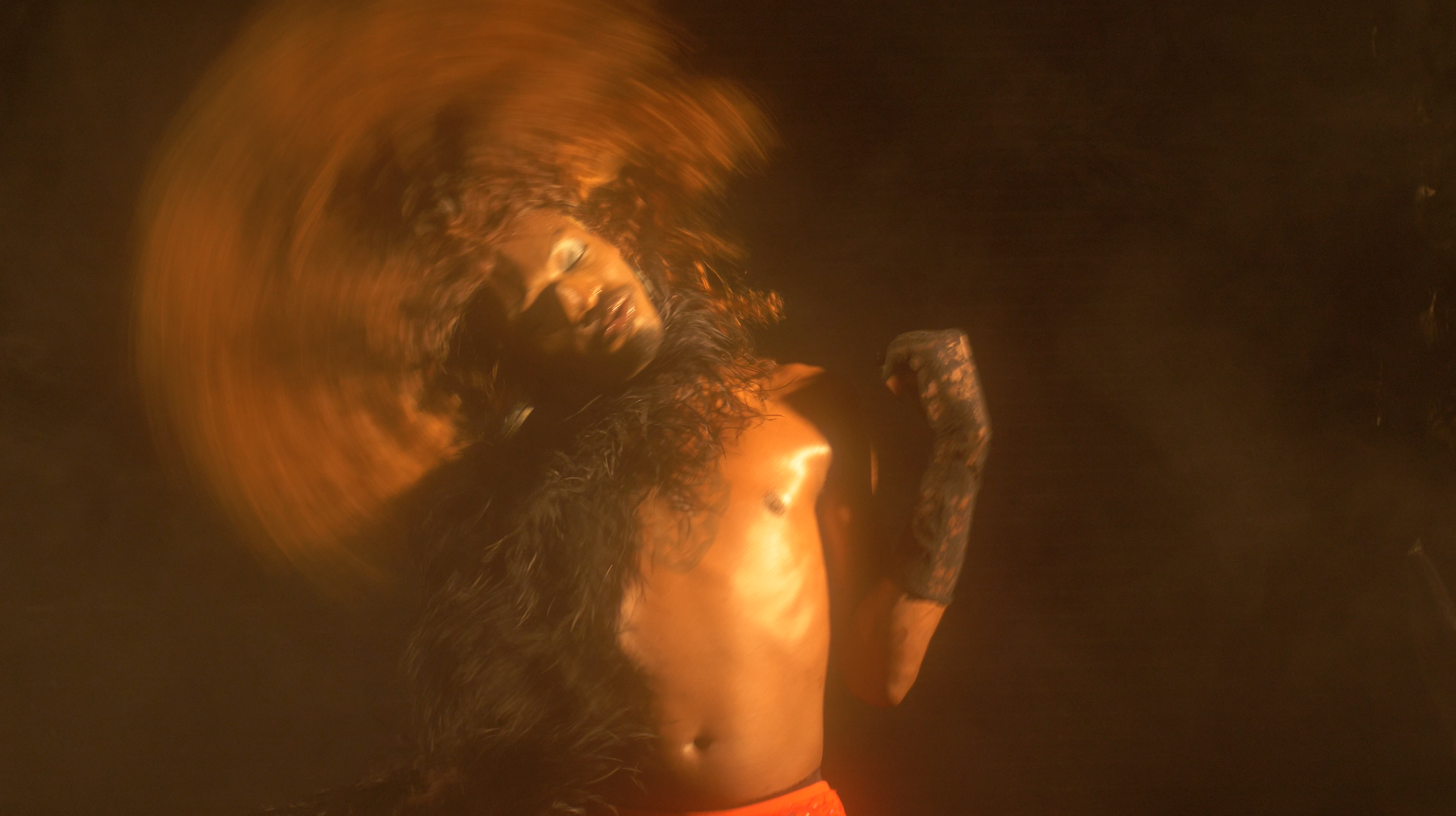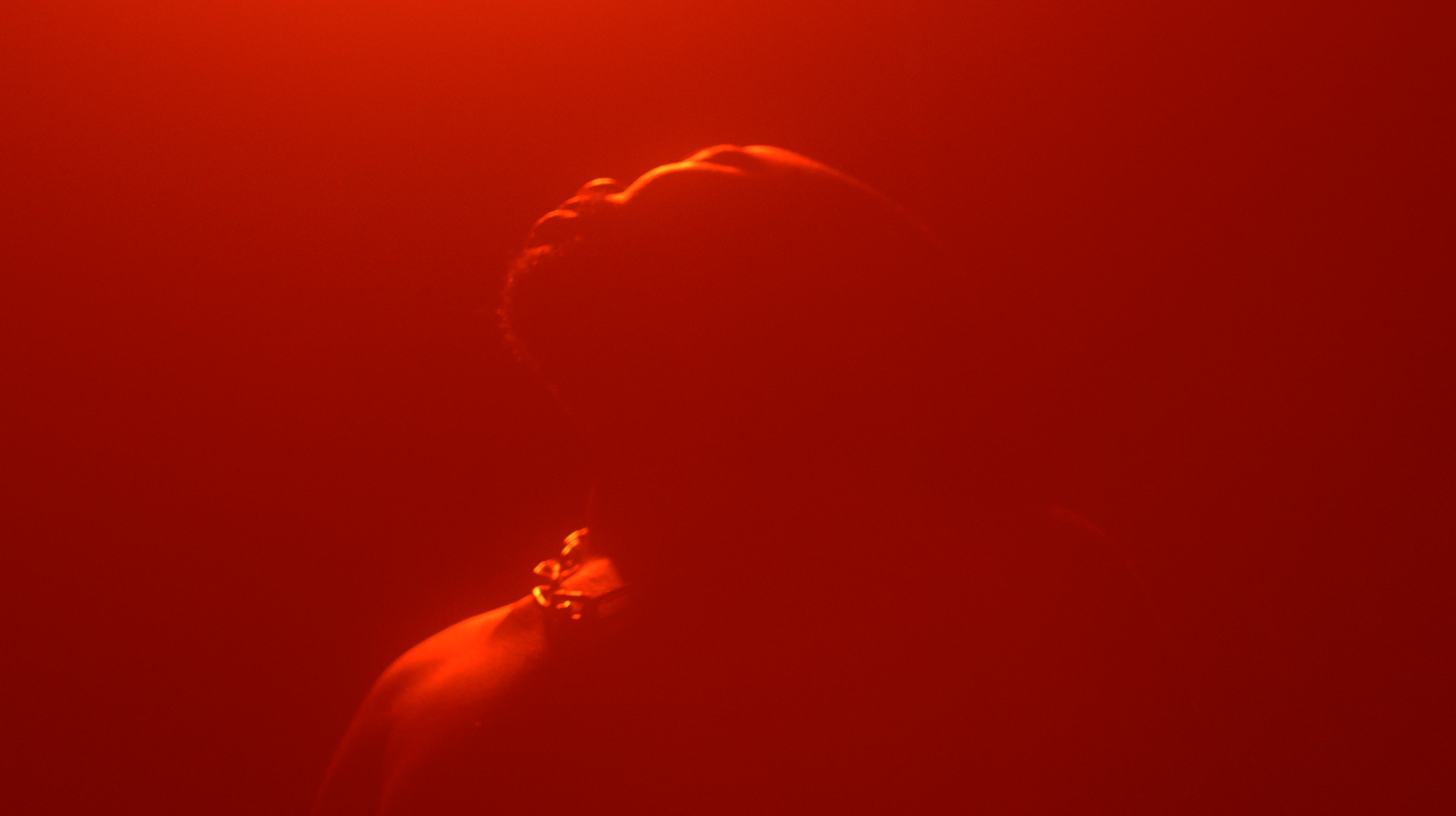 We need more dangerous women. Women who audaciously spill beyond the borders of containment and control traced around them by cis-het patriarchy. Dangerous Feminist Killjoys in the likes of Lebo Mathosa, Brenda Fassie and the lineages of femmes who set up Taverns in their homes, garages and backrooms — cultivating spaces of collective joy, forgetting, escaping and informal economies; crate after crate, empty after empty. "Tavern Kween" radiates a warm atmospheric feel which I think lives in beautiful contrast to the dark moody atmosphere one is met by in the video for "You Think I'm Horny".
Scenes of a lone Desire are intercepted with those of them in choreographed dance routine alongside Nkuley Masemola and Lwazi Mzimase with Designer Siyababa playing Desire's love interest. Towards the video's end, archival footage of a queer Tavern is added to the visual tapestry, adding another layer of nuance, The Body and bodies are undeniably present, which I find quite poetic in the fact that most (if not all) of our ecstasies and desires, our pleasures and titillations are of and from our bodies.
"This video is a tribute to all of the Tavern Kweens that lived dangerously before us, especially the queer icon Lebo Mathosa. It's a statement of gratitude to those that survive and thrive now. It's a love letter to the free and fierce future Kweens we hope to inspire", adds music video director Allison Swank. The album, with artwork by visual activist Zanele Muholi who recently had their first major UK exhibition at the Tate Modern, was originally released digitally on Desire's own imprint Izimakade Records early in 2020, however, it will now also be available on CD and vinyl for the first time from August 2021! The standard vinyl is white with a lyric booklet, while the Rough Trade edition is on clear vinyl in a PVC sleeve and comes with a limited edition 4 track CD of Desire Marea Nezimakade (Live at Alliance Française Ethekwini).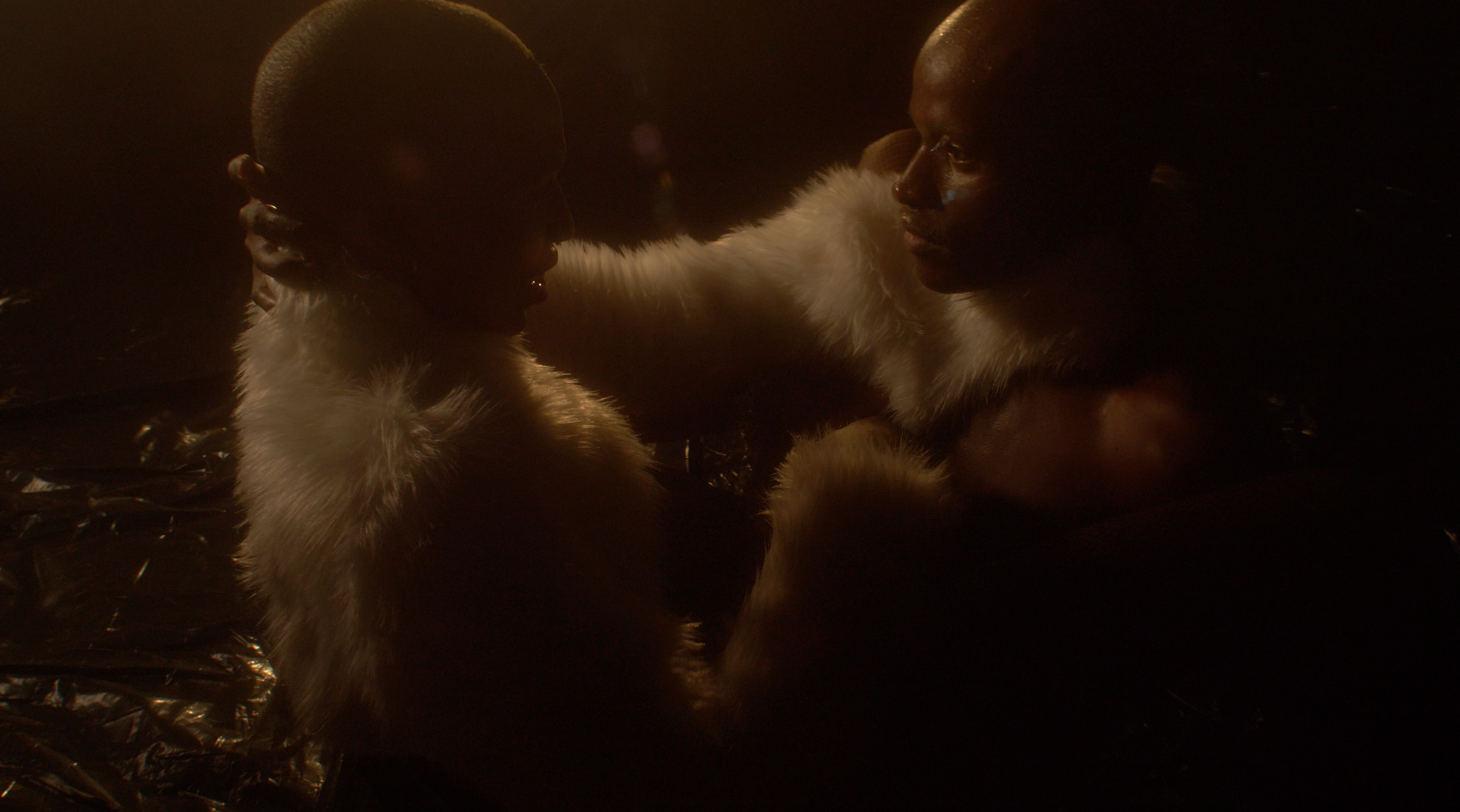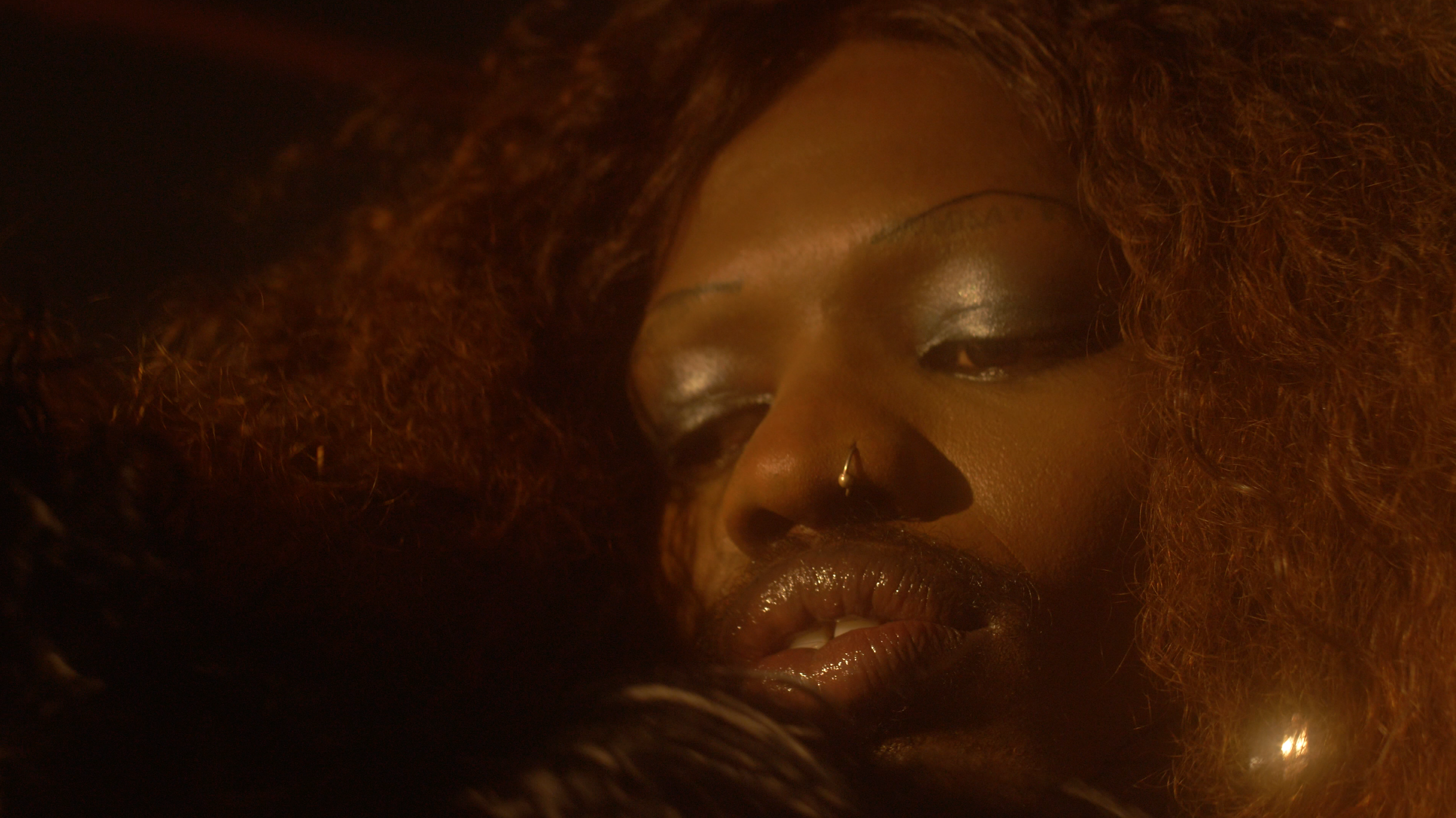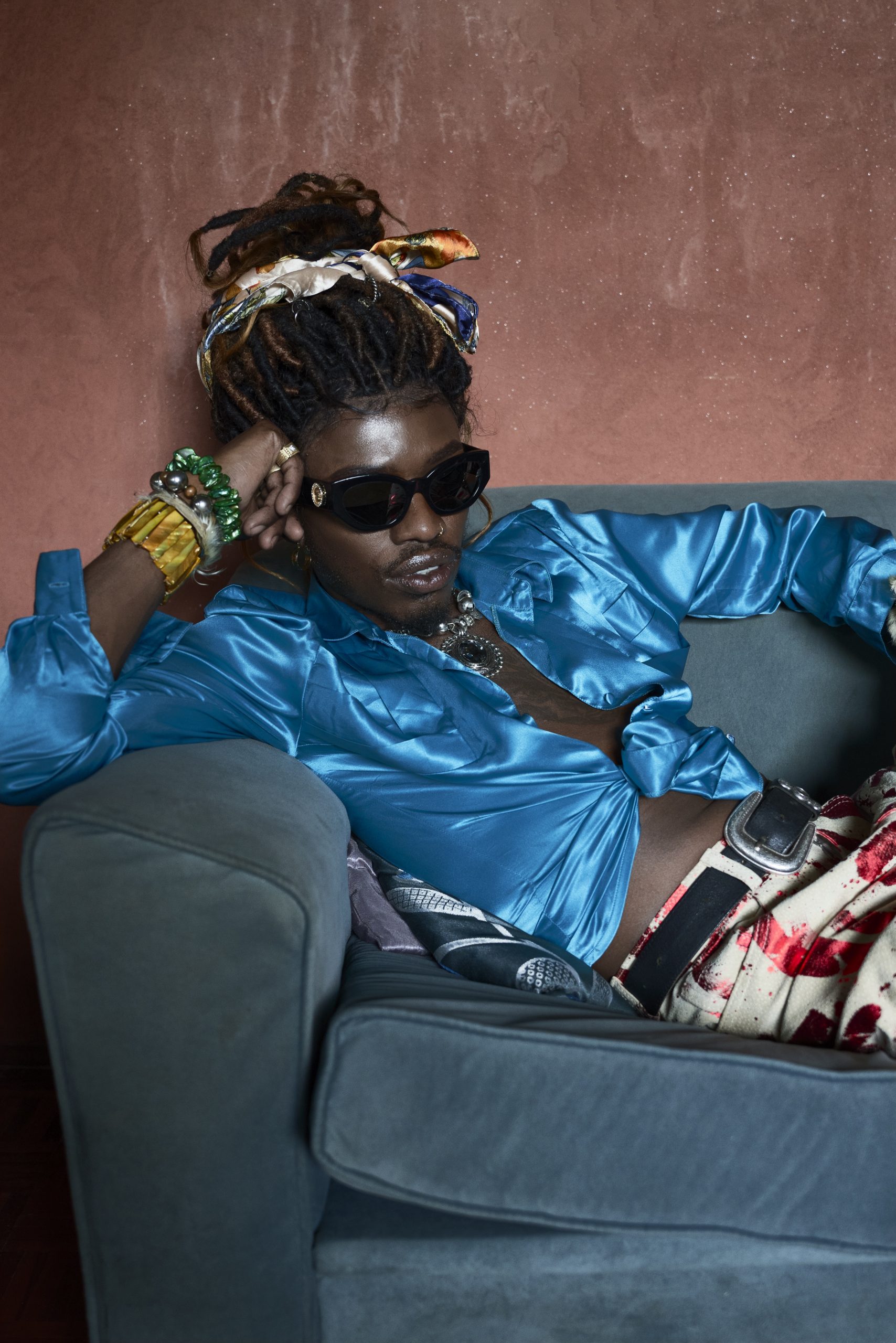 Photograph by Jamal Nxedlana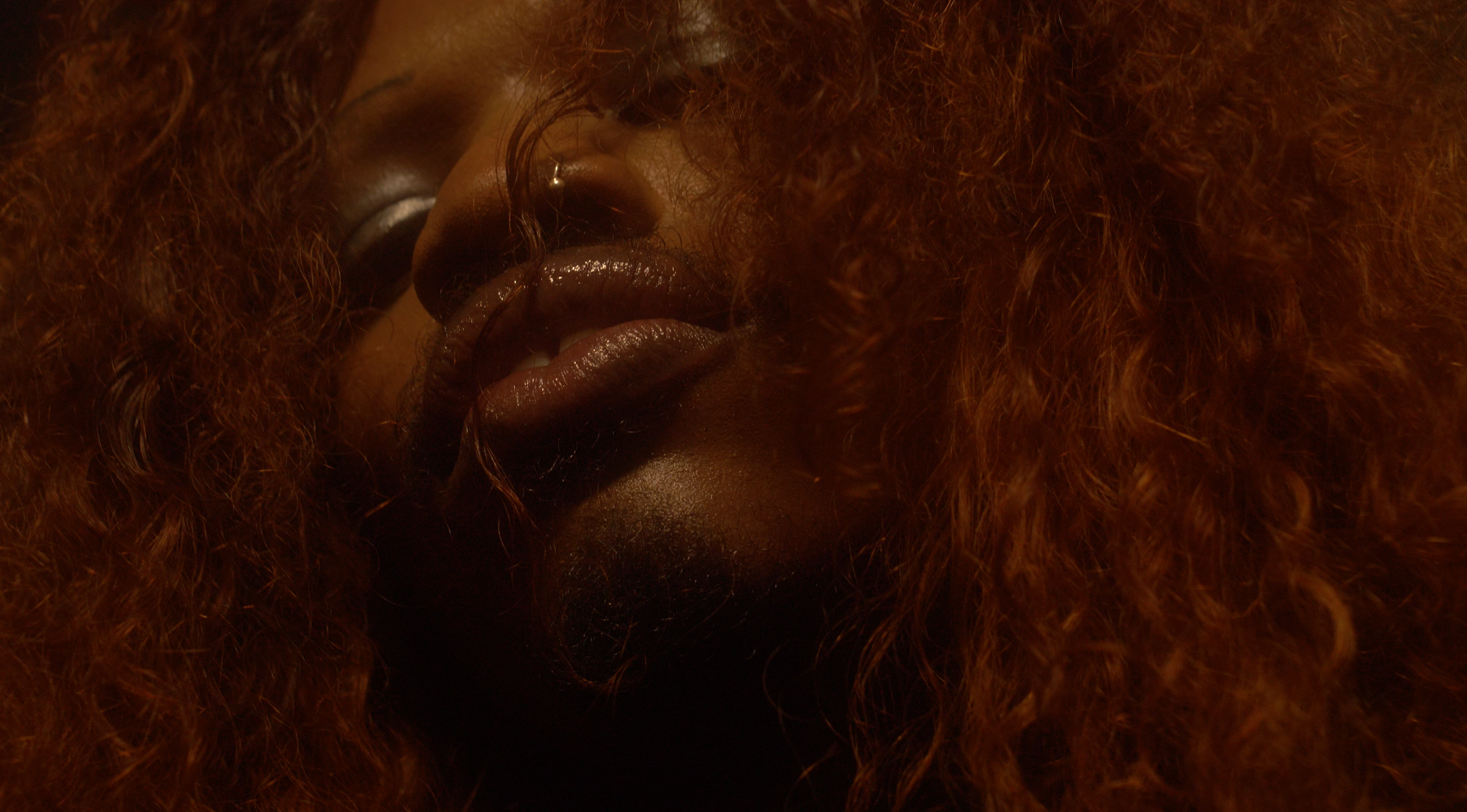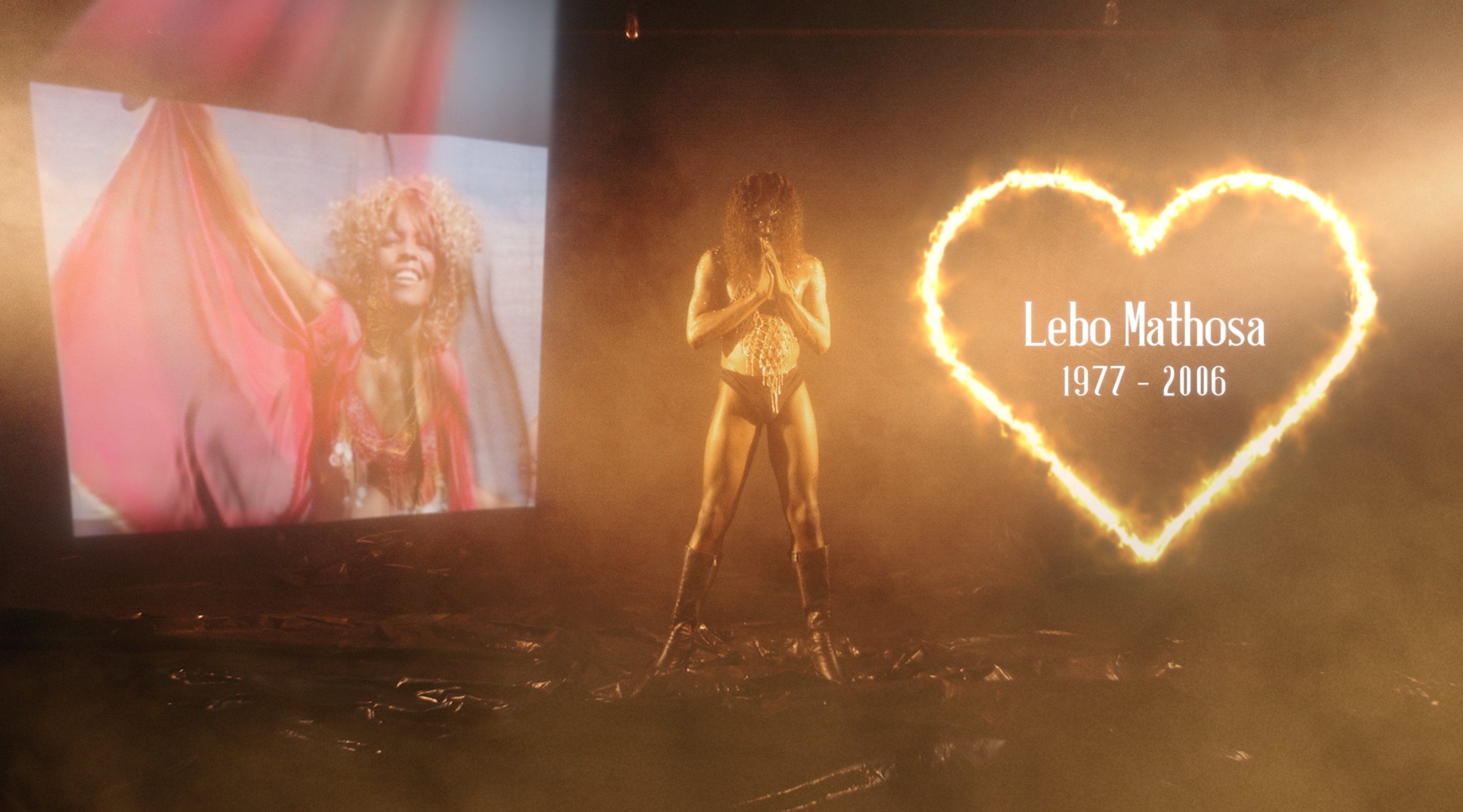 Credits:
Director: Allison Swank
Production Company: The Swank Group
DP: Travys Owen
Producer: Didi Exelby
Director's Assistant: Khensani Mohlatlole
Lighting Assistant: Lebo Fakamatah
Costume Design: Nao Serati
Costume Assistant: Larry Asmah
Costume Assistant: Nthabiseng Molebeleli
Hair & MAU: Tammi Mbambo
Hair & MAU Assistant: Hemali Khoosal
Choreographer: Lwazi Mzimase
Dancers: Nkuley Masemola & Lwazi Mzimase
Lover: Siyababa
Editor: William Kalmer for Post Modern
Colorist: Nic Apostoli
VFX & Online: Declan Manca & New Creation Collective
Very special thanks to: 58 on Albany in Durban, South Africa and Heema Daya, Davrin Wong and Tarryn Reddy for Tessa Ford Post