So much has changed for DJ Lag and for the sound of Gqom. The Clermont-born producer has been able to travel the world and collaborate with pop mainstream royalty thanks to the explosion of the genre. However, despite the changes happening in his professional circumference and within the music landscape, DJ Lag's artistic integrity remains intact.
My life has changed and a lot of people didn't know who I was and now people have checked out the music [and now] know more about me. But musically, I haven't changed a lot. I still stay true to my style of Gqom and the process of how I make music.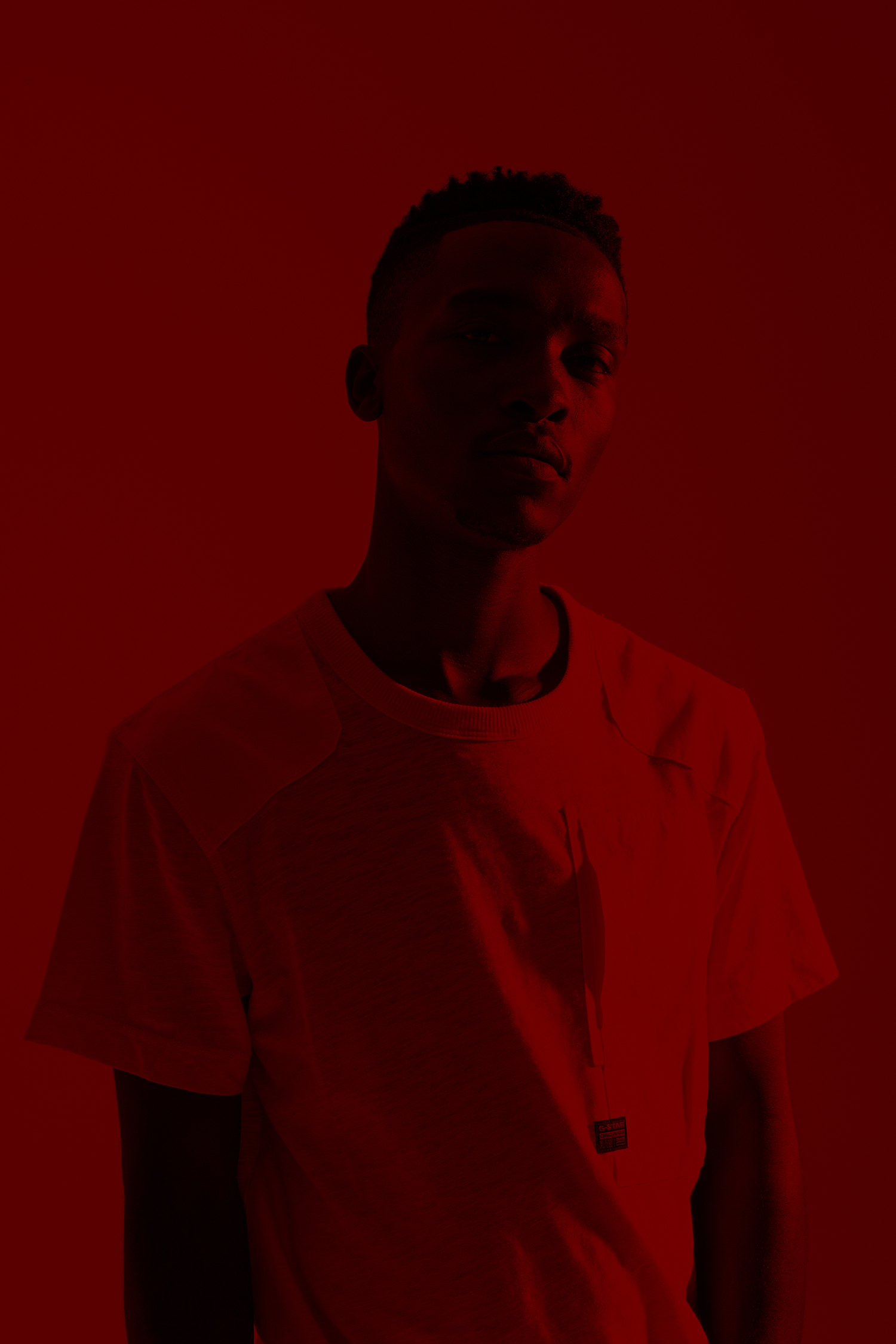 Photograph by Travys Owen
One thing that has changed is Lag's willingness to experiment. His new song, "Jungle" is an illustration of that. The single is from his upcoming EP slated to be released in March 2021 and it features NOTA, an artist from his label imprint, ICE DROP. The quasi-rapper/singer rides the rhythm with a rap bravado; giving the song an edge and introducing a new element to the genre. "NOTA brings something different [to the song]. The way he raps is different and he mixes like kasi-style rap with the style from overseas and that worked for this record," said DJ Lag. It isn't the first time that the 25-year-old disc jockey has worked with a rapper as he started his career making hip hop beats for his cousin. But it is the first time that he has featured one on his record, signalling a slight shift in the way he approaches his music.
I'm still exploring and trying to get into different things. I'm not used to putting people who sing on my songs but with this song and other music I'm making, I am mixing hip hop and afropack with gqom. I actually did hip hop before I did gqom so I'm comfortable playing with it, explained DJ Lag.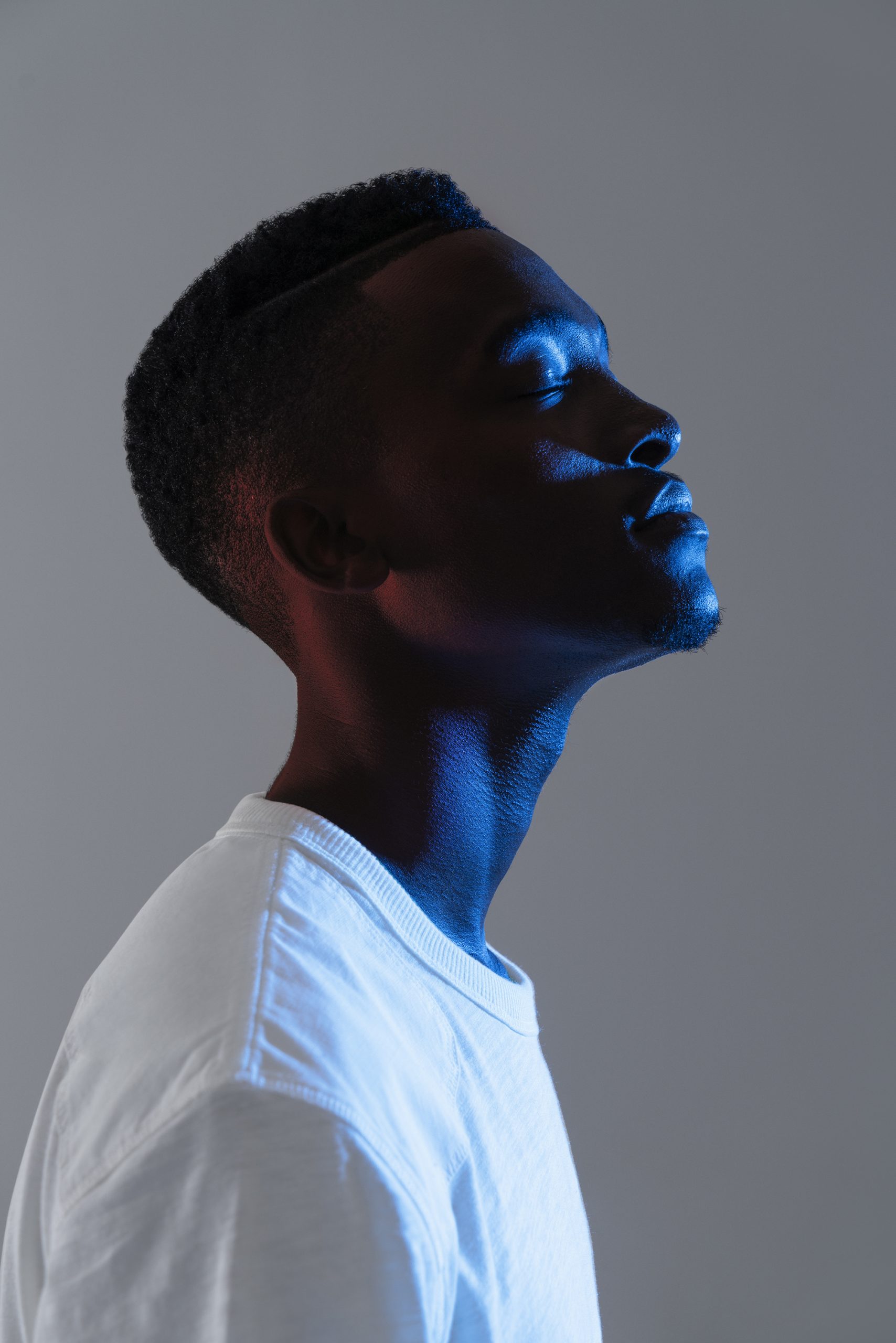 Photograph by Travys Owen
The current pandemic and the lockdown situation has injected a new zest and creativity into his music as he has more time in his home studio without having to also balance out and manage the grind of touring in and out of South Africa. The beat is a classic DJ Lag production in the sense that it is a hard-knocking, club-ready record or as he likes to describe, "made for the quantum". The track has dynamic elements in the form of askew synths and breakdowns that give the sonics more texture and volume. This record alongside recent releases from Babes Wodumo and Griffit—as well as the rise of Cape Town Gqom serve as a flagship to how the genre has evolved. The sound has become more layered, malleable, and expansive in its repertoire. This evolution is necessary considering that the genre is no longer confined to the borders of South Africa. "Gqom is coming back and it's becoming more commercial," said DJ Lag. "And because there are more artists from America and overseas that I am collaborating with, the sound is still going to grow and become even bigger than it is right now".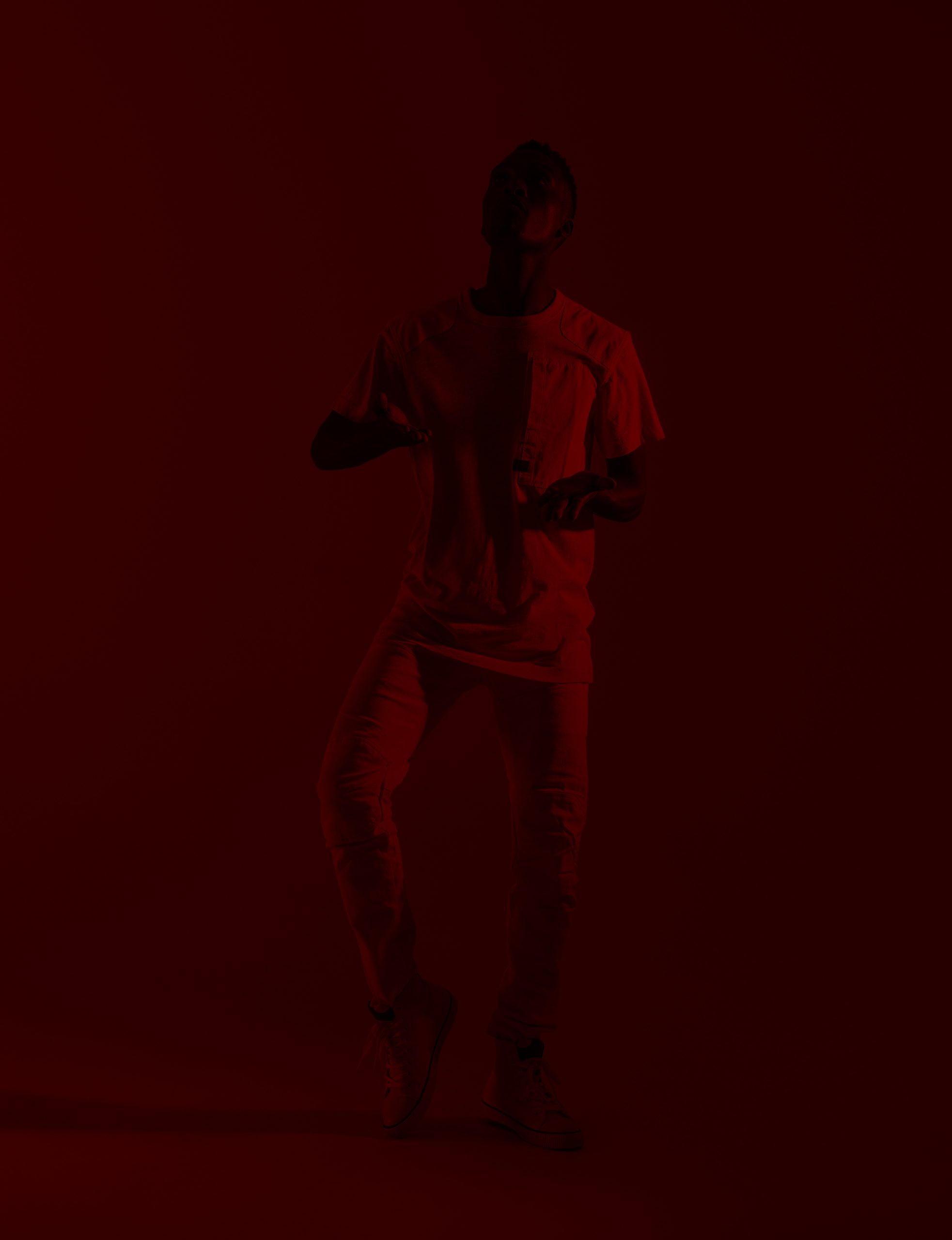 Photograph by Travys Owen