Being a song about Cape Town 'Mountain Coast' by dJinns makes sure that you are inserted into the lush ambience of the city's waves with its peaceful aura. This is exactly how the music video invites you to this magical world powered by shoegaze sonics and a montage of bromance inciting the idea of home and love within unfamiliar spaces.
"djinns as a project has always been about what comes most natural to us. In early January we took a vacation down to the coast and stayed with each other for a week. We didn't have the intention of initially shooting a music video but the opportunity came along and it seemed organic to shoot a music video which was based on the coast in the mother city," the band's vocalist Francesco Mbele describing how the video came about.
The playfulness captured within memories maintains the wholesome bliss behind nostalgia, which is highly prevalent in the music video with the use of the old school home video recording esthetic. "The concept behind it stemmed from holiday videos of our families," says Francesco. "We shot the entire thing on VHS tape to replicate the feel of those home tapes. We shot it on VHS because the feel and nostalgia that comes along with the format cannot be genuinely replicated by shooting digitally and then editing it. The random glitched and weird zooms, it all adds to the character of the video. We brought around the microphone and synthesizer everywhere we went, even though they obviously were not plugged in. It was interesting to see the reaction of the people around us as we performed to nothing." Their presence remained infectious as they performed the number in public for their shoot.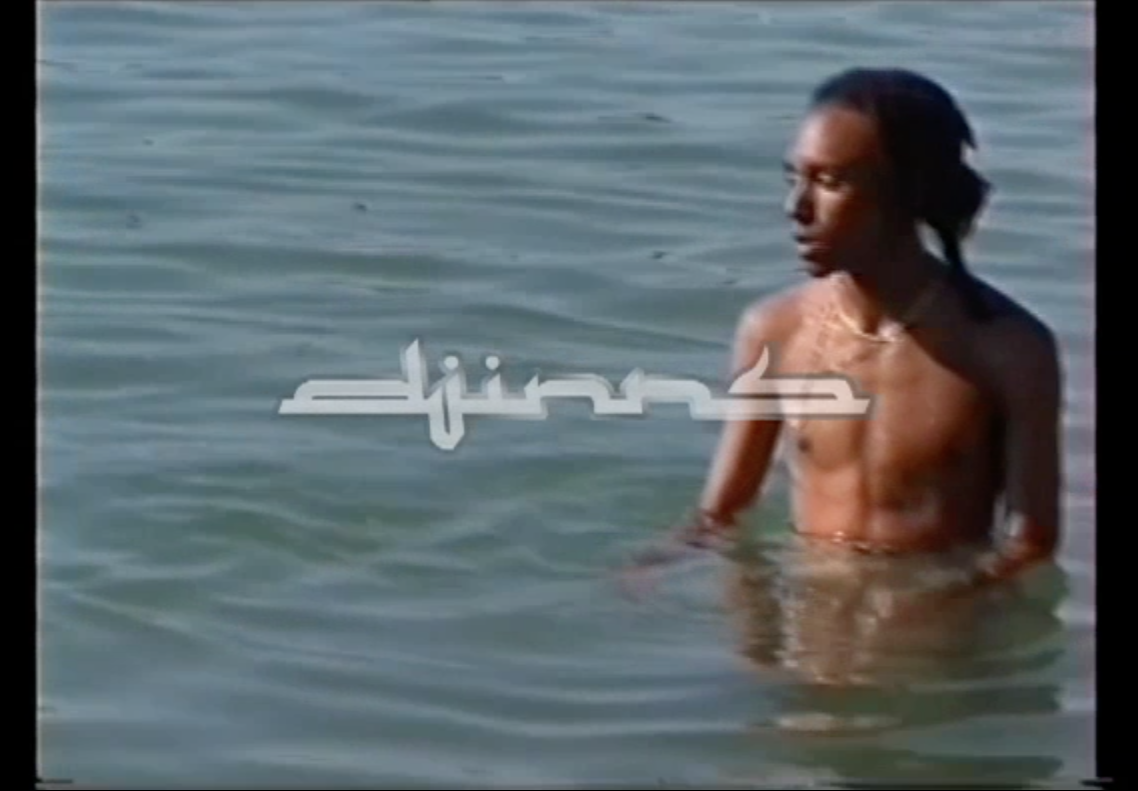 Lyrics that present broken romance and personal yet relatable experiences about the mother city are gently sang by Francesco, who uses his voice to sooth and serenade, cohesively acting as the perfect guidance for each shot of video as it flows to the next. "The music video represents the themes of the song, shown through the action of the video; visiting various landmarks and unique spots in Cape Town, symbolizing both the city and the feelings both Jesse and Francesco have attached to it through our experiences as 'visitors' coming from Joburg. Traveling the estranged city, searching for nothing but finding each other. The video provides the basis for a visual representation of Francesco's lyrical content and Jesse's Shoegaze production, but also an impression of our individual characters within the duo. How these characterizations are interpreted is up to the viewer."
Francesco and Jesse's assembly is shown by the non-musical activities they enact in the video, then they contrast it with the physical representation of their positions in the band, as Francesco is seen with a shimmering 70's disco-style supercardioid dynamic microphone and Jesse the bands producer/instrumentalist is seen with a synth.
dJinns being audio/visual aesthes have swiftly bridged towards a music video, making it their first, having managed to carefully elaborate on their aesthetics and identity. Ultimately creating this beautiful and honest piece of art. "The music video for 'Mountain Coast' is our debut music video and we thought it would be fitting to use it for the start of djinns' transformation from not only a musical project, but a visual one too."
Credits:
Direction by: Francesco Mbele and Raees Killshaw
Shot by: Raees Kilshaw
Music video produced by: Francesco Mbele
https://www.youtube.com/watch?v=aTauxLWs53o