"I'm not gonna be that artist that's gonna put out the same body of work until I die, because that's probably gonna be the reason I die — 'cause that sounds boring."
Sudan Archives
Signed to Stones Throw Records in LA; Sudan Archives released her debut studio album Athena in 2019; an immense body of work both visually and musically. Armed with her violin, Sudan Archives commands her performances using the instrument almost as if it were a somewhat of a mystical staff, elucidating the audience with an invitation into her world.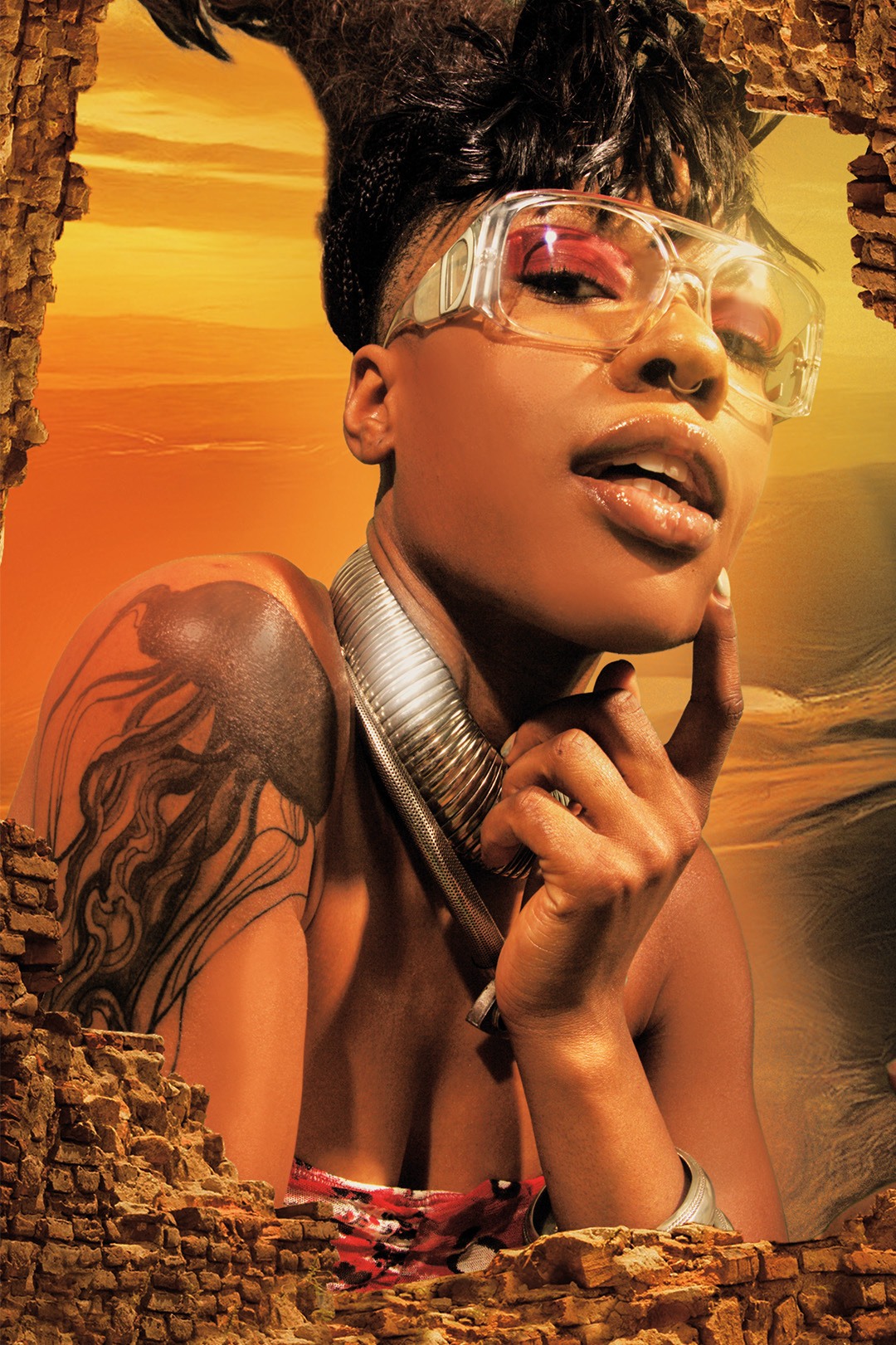 Photograph by Mélanie Lehmann
Sudan Archives is a self-taught violinist, influenced by Sudanese fiddlers and Irish rhythms– combining these sentiments with layered vocals and electronic sounds. She cannot sit still nor be stagnant. Having shifted from a mostly pop identity toward the experimental nature of the sound that they now embody and continue to refine; cohesively weaving together a signature voice behind her work as with the album Athena, with songs such as "Glorious" and "Iceland Moss".  One most striking track is "Black Vivaldi Sonata", a song that combines classical elements with synthesising R&B layering. It is Sudan Archives extension into a plethora of influences that conveys the message of her boundary-less, fluid capacity for creating music.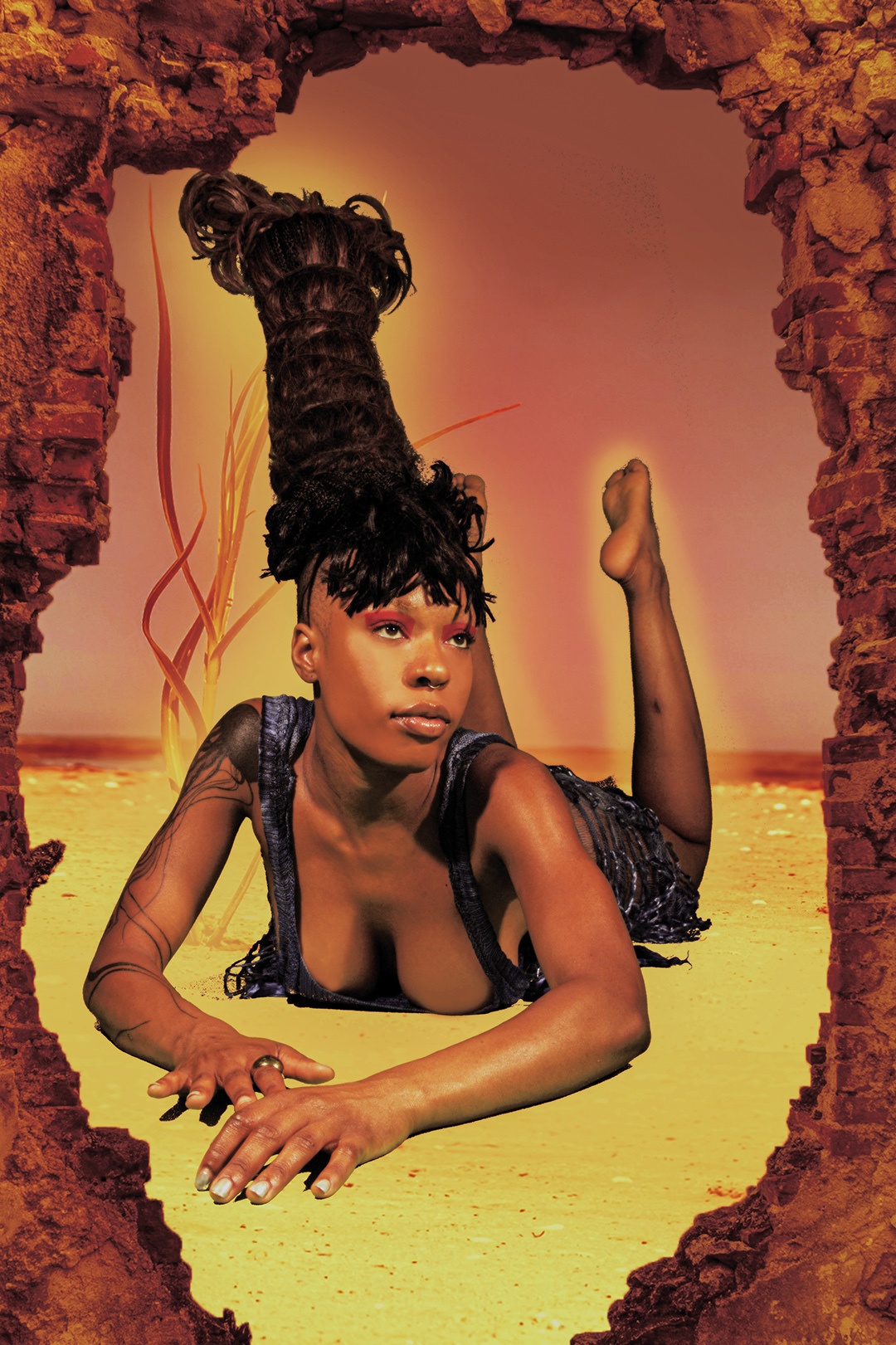 Photograph by Mélanie Lehmann
COLORS Studio is somewhat of a rite of passage for independent musicians; the format of which is to hold solo shows performed by artists against a monochromatic background – the minimal set design lending itself as a means to focus in on the performance. Brittney Denise Parks – known as Sudan Archives – recently gave a haunting performance against a moss coloured backdrop for COLORS, violin in hand; cementing her position as an artist with the ability to interpret something as classical as the violin into a contemporary lyrical musing. Themes in her music are arranged around heartbreak, reclaiming the self, rebellion and family—the last being a contentious subject as she was primed in her teens by her step father to be part of a manufactured pop duo named N2. Having dodged this producer controlled destiny, Sudan Archive stays true to herself with every lyric; each performance a statement that her artistry is hers to originate, define and share.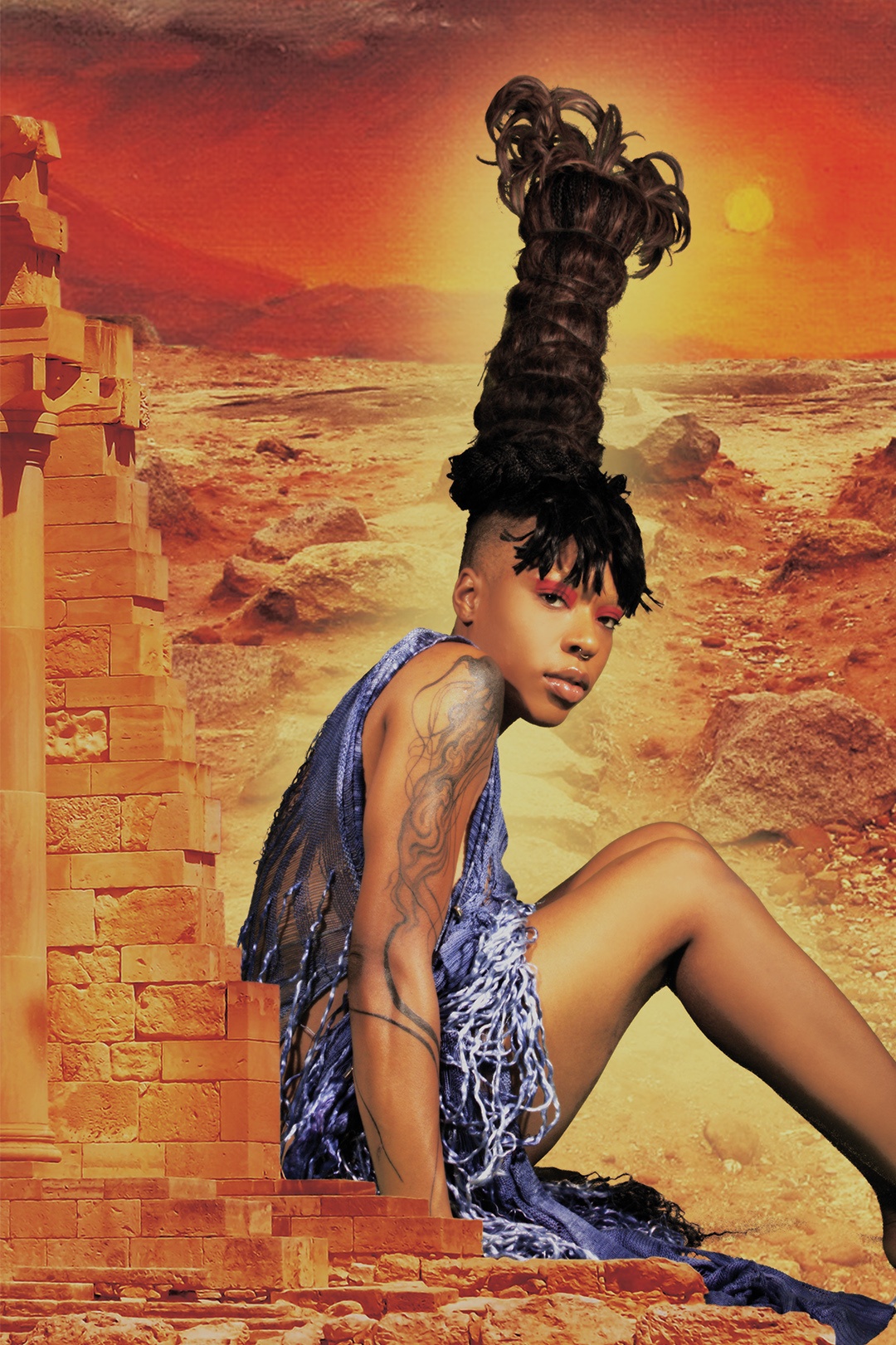 Photograph by Mélanie Lehmann