AbdouMaliq Simone's notion "people as infrastructure" refers to residents' abilities to combine objects, people, spaces and activities, and their combination of these resulting in a form of infrastructure (Simone 2004: 407-408). Applying this concept to the photographic series, Takeover: Bree Street by young creatives Sara Lagardien and Haneem Christian, I argue that their project pushes for a form of self-curated infrastructural change.
After forced segregation, the feeling of division remains carved into Cape Town's urban form, through space that is associated with particular race and class groupings. The spatial engineering that was the thread that kept Apartheid's fabric together, still lingers. And not as a momentary smell in the air that wafts between conversations of diversity and non-racialism, but as a permanent stench that needs to be addressed with a more direct repellent. The conception of Cape Town as a white-only centre is engrained in its architectural layout, which permeates an energy that Sara and Haneem describe as making black and brown bodies feel excluded.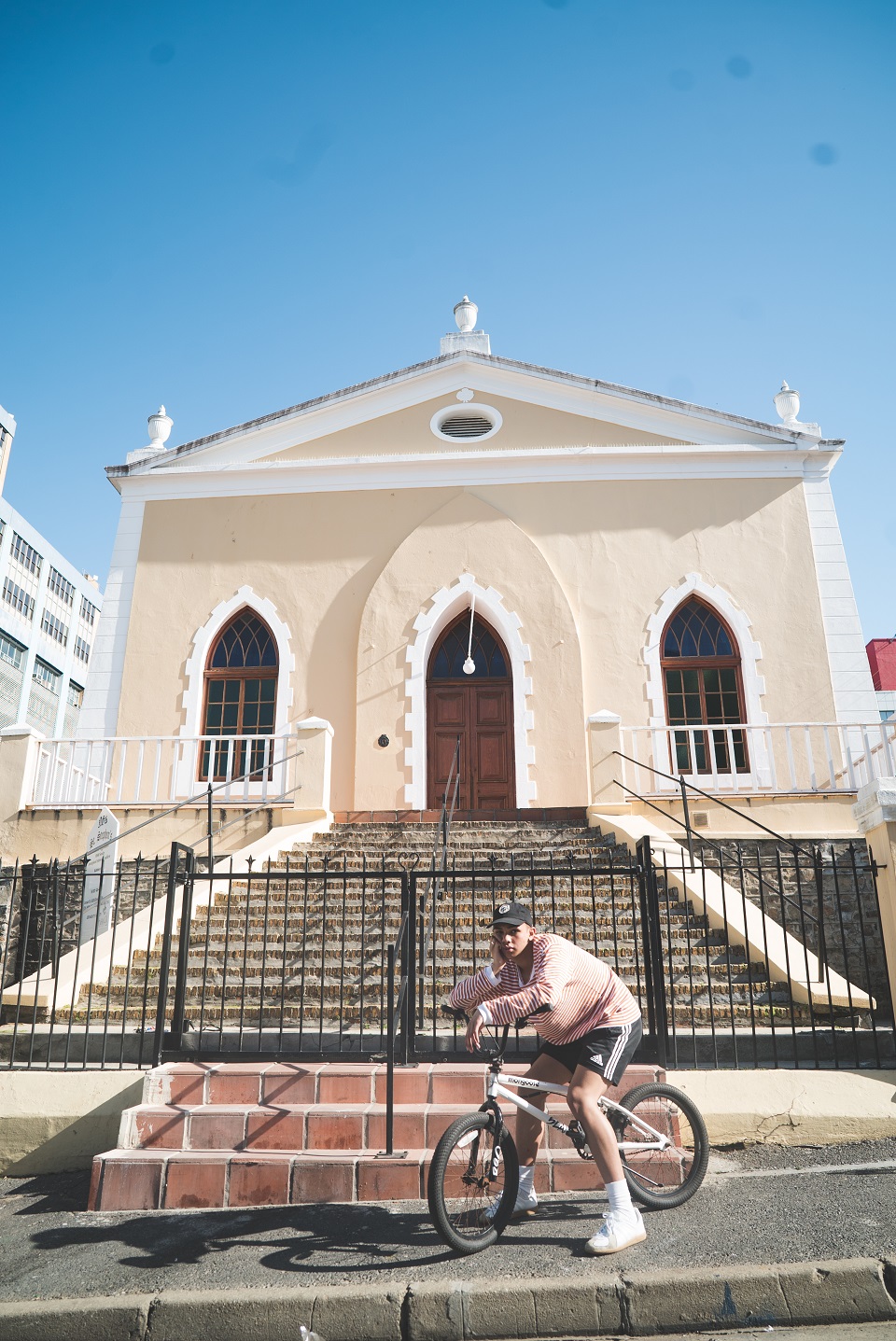 Sara and Haneem were part of a 3 month mentorship program called AREA3 CPT '17. As part of this program young creators in Cape Town were given the opportunity to be introduced to a studio space and work collaboratively under the guidance of Gabrielle Kannemeyer and Imraan Christian. This took place at the AREA3 store on Bree Street. Inspired by the family connections made at AREA3, they invited the other young creatives to be part of their photographic series. They spent a day "reimagining and consciously reclaiming space, and seeking freedom in spaces that was never built for us."
When searching for Bree Street online, the results of my Google search presented me with restaurant options, bars, and a bicycle store. In an interview with Sara and Haneem, they presented Bree Street with the hipster layers peeled away. Reflecting on their time spent at AREA3, "For a group of young people of colour to physically occupy space in Bree street in itself was extraordinary. We found a home in a world that never had space for young black creative kids. We had created a safer space for everyone to feel comfortable…" Haneem  explains.
Choosing to grab hold of the torch that started the decolonial fire within university spaces and a critical re-engagement with public space and institutions, their series sees young creatives of colour occupy Bree Street armed with skateboards, bicycles, a kite, soccer balls and cameras. "We had succeeded in shifting the landscape of Bree Street to a space where young brown kids now feel confident existing in the space and occupying it, playing games that would never leave the communities they originate from," Sara and Haneem explain in their write up for their project. Their core premise is the disruption of whiteness within the city centre.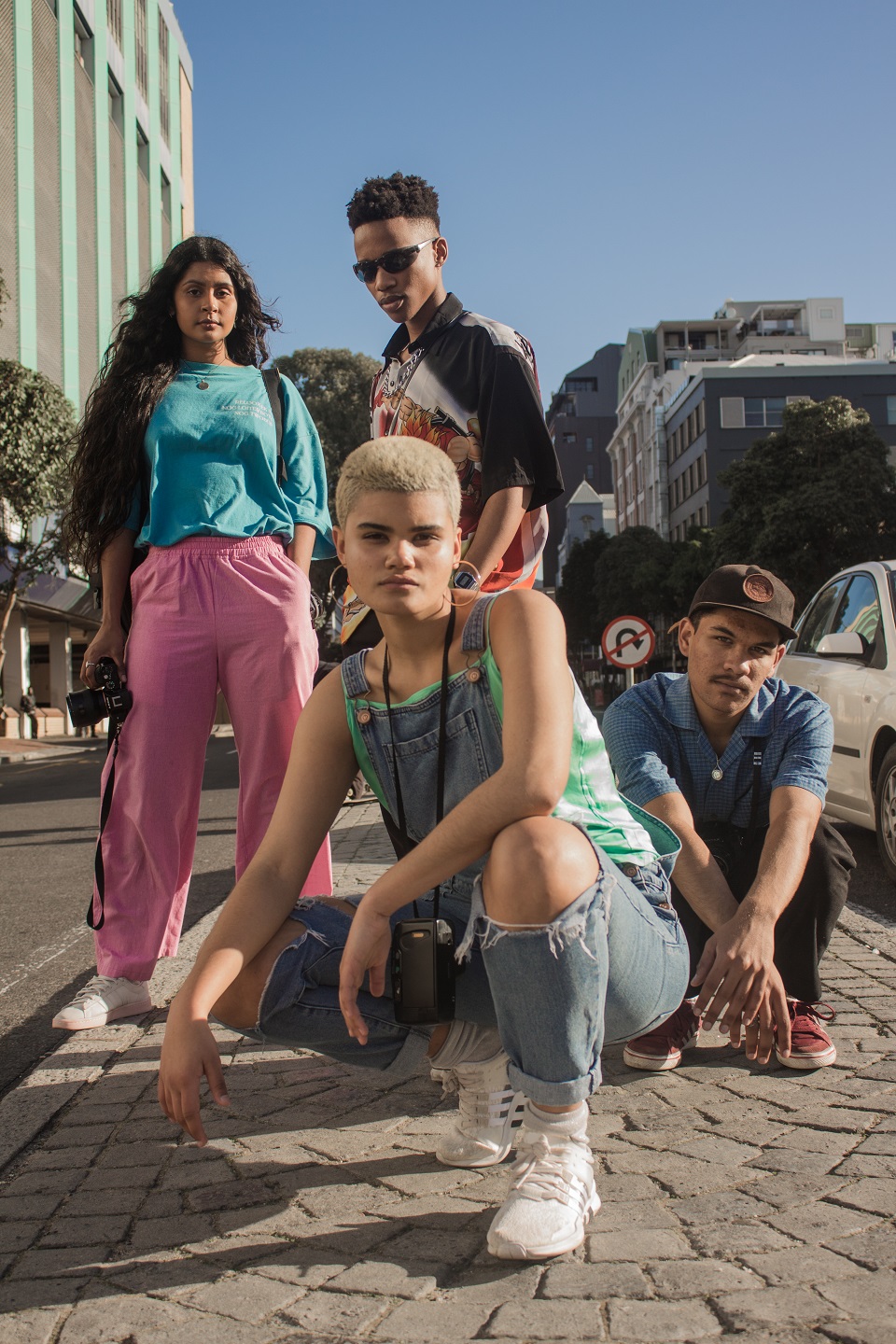 When asked about the importance of young people taking on the politics of space, particularly public space, Sara responded that, "Engaging with the politics of space – especially in a deeply segregated city like Cape Town – plays a pivotal role in shifting the narrative and the landscape of that space to a more inclusive one. It's not merely about physically reclaiming our spaces, but about reclaiming our identities and narratives within those spaces."
The activities involved in putting this photographic series together puts forward a form of infrastructural development, in which we see the combination of their objects, people and spaces towards a more inclusive infrastructure.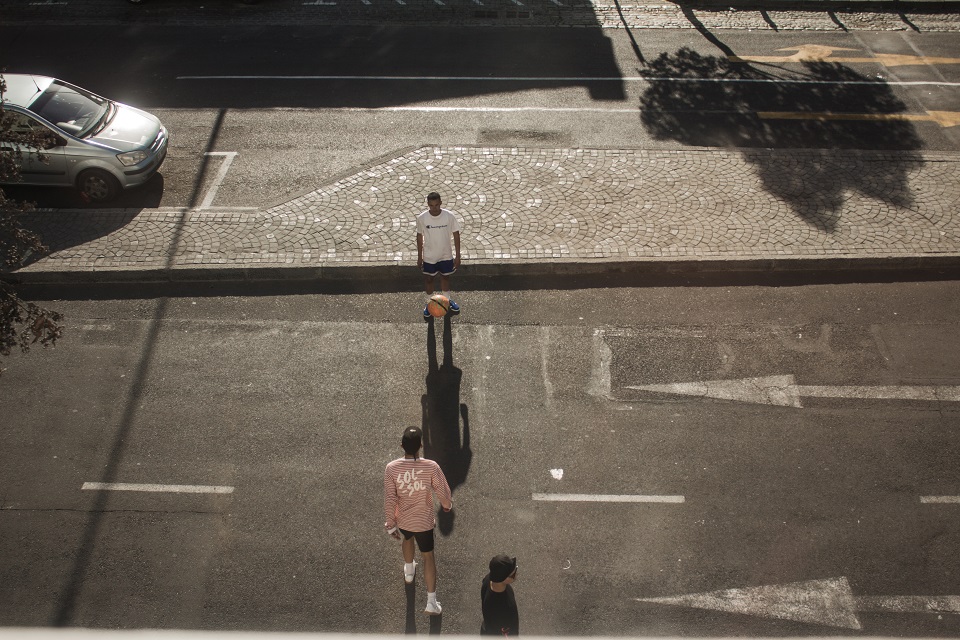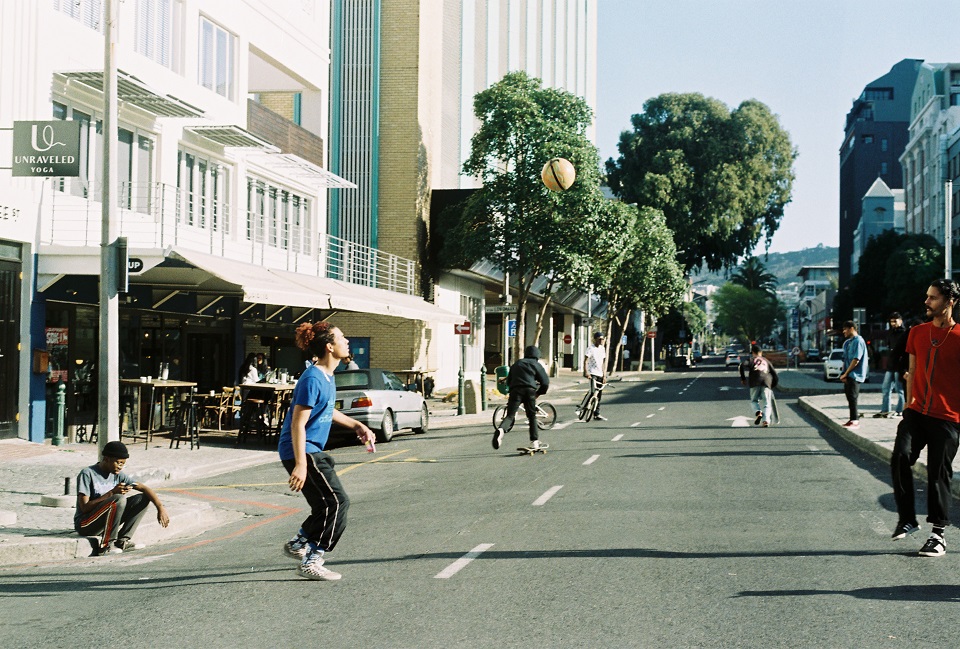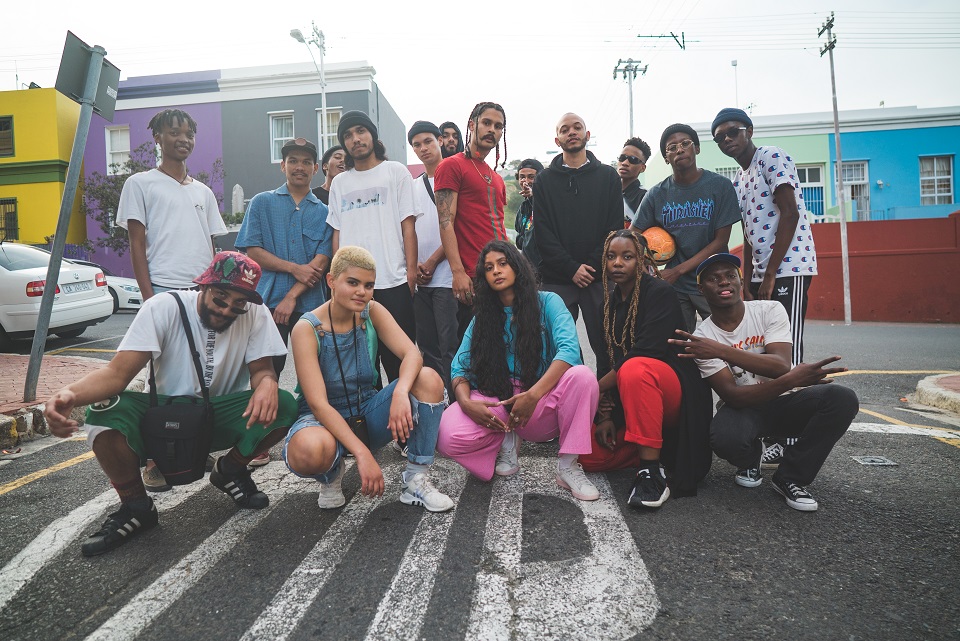 The team:
Creative Director & photographer – Haneem Christian
Creative Director – Sara Lagardien
Photographer – Thandiwe Gula-Ndebele