Given the precarity that comes with choosing to pursue a creative career — especially in an African context, for a number of intersecting and diverging economic, infrastructural and socio-political reasons — I often find myself asking why it is that so many of us still endure doing this work. What compels us to take up this calling? What is the what and why at the heart of it all?
Thinking through the question of "who gets to be a creative?" for Everpress' The Block some months ago, I wrote:
Our global creative industries and communities are haunted by history's politics of marginalisation and conquest, drenched in institutionalised barriers to access, where creativity becomes a currency of the privileged. We do not all have the same 24 hours in a day — we do not all have room for pause to indulge in our imagination's capacity and nectar.  Some of us need more than rooms of our own to imagine and be creative.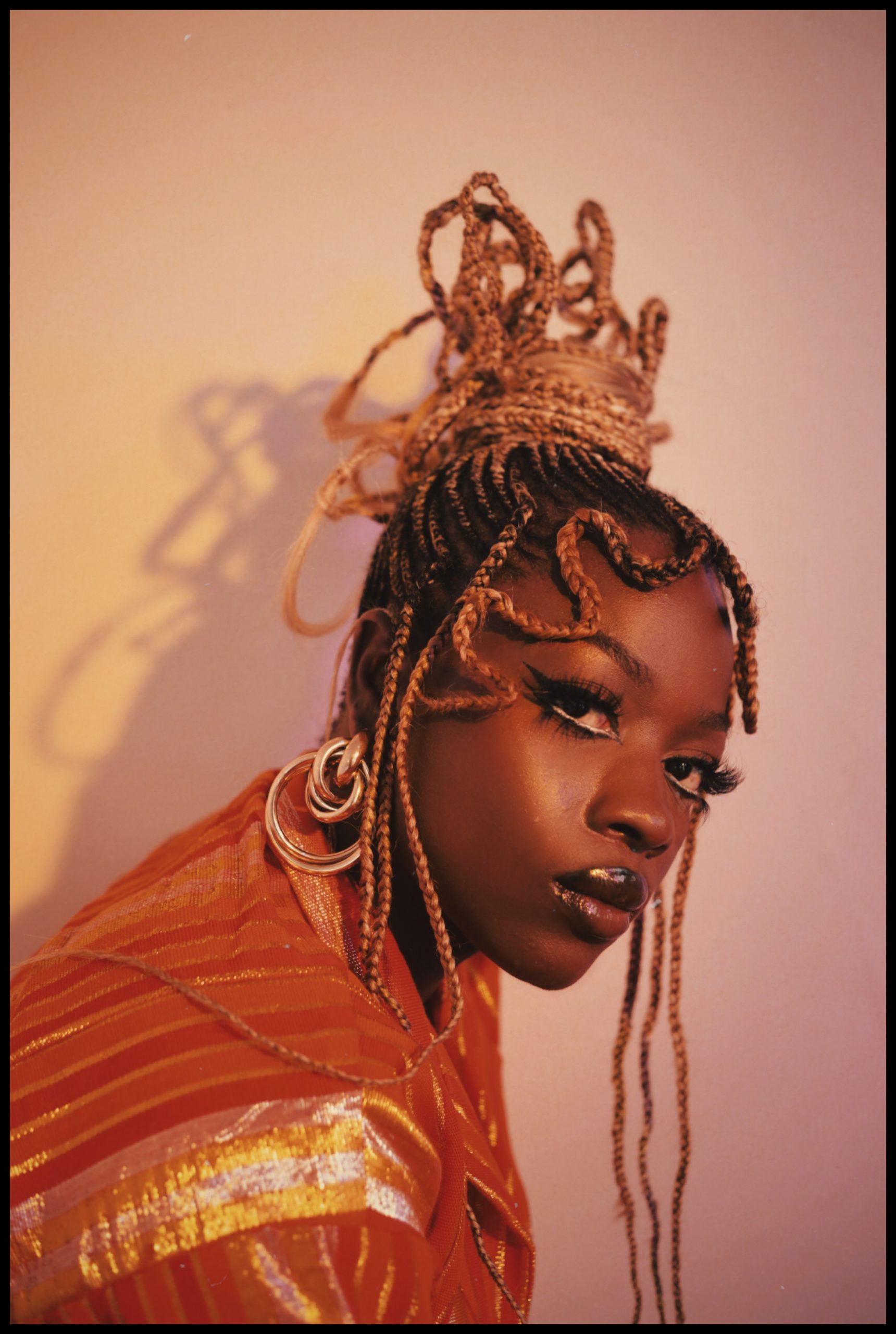 For self-taught photographer and director Danielle Mbonu — who was born and raised in Lagos, Nigeria — the what and why pulsing through her artistic creations, are the people she captures who she is also deeply inspired by along with their distinct stories. As she shares, "The people I shoot, inspire me so much to keep creating — artists, designers, everyone — their stories are important and that's why I'll never stop creating. There's so much beauty to capture and a lot of stories waiting to be told." There is something about Danielle's work — from the individuals she images, her aesthetic sensibility and framing, and her visual vocabulary — that is deeply rooted in capturing the rich and kaleidoscopic creative expression and artistry of Nigeria's youth.
Speaking to Mbonu, I ask her a question inspired by one asked to renowned Chilean guitarist and songwriter, Tara Barahona, by an interviewer — and this question is, "if you could describe the spirit of and feeling of young Nigerian creative expression and artistry as a lover, what would that sound like?" "I love this question!" She responds before continuing, "A slow-talking drum. It's loud enough that you hear it but so slow that it's still constantly fighting to be heard. There's so much resilience that comes with being a Nigerian youth and creative."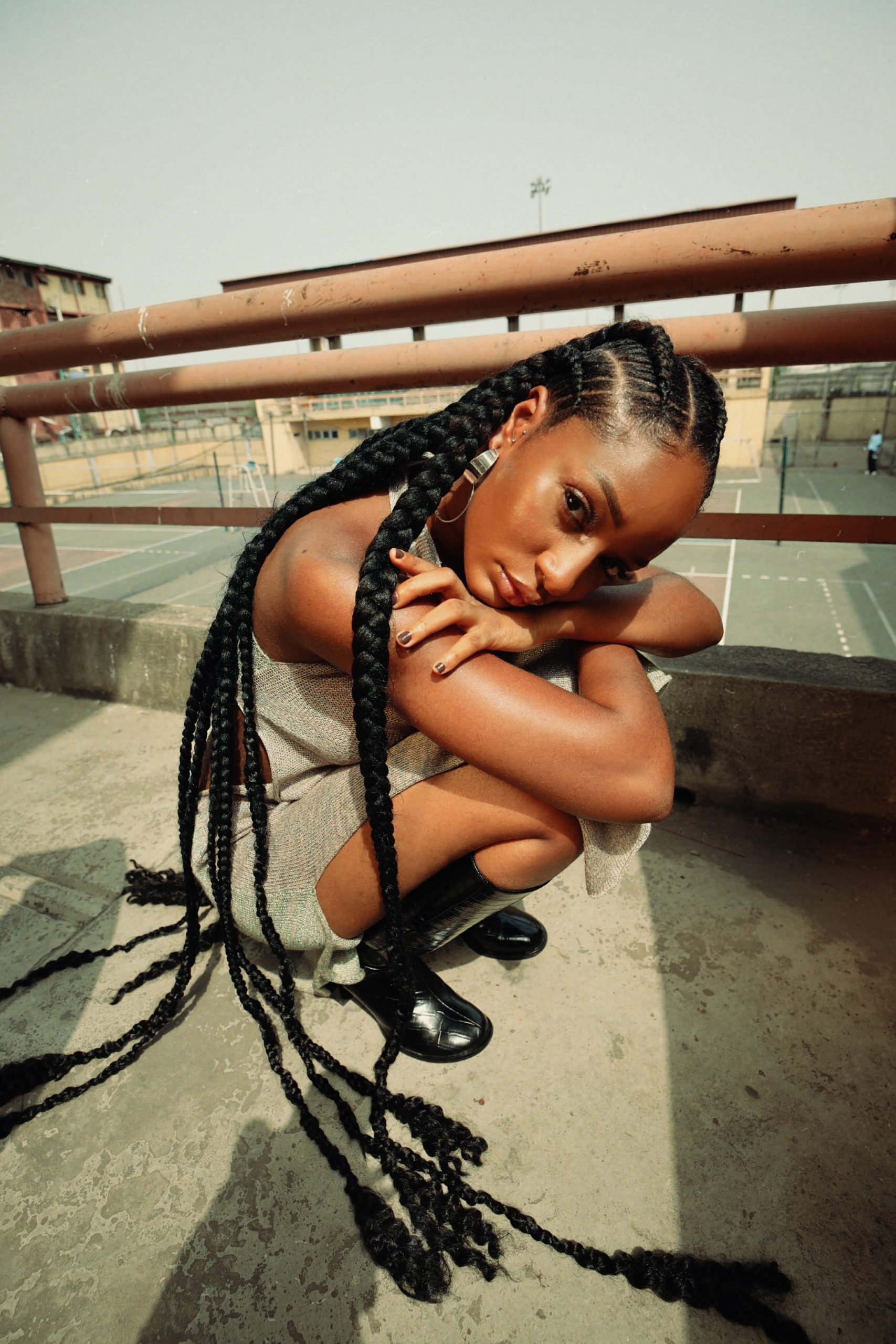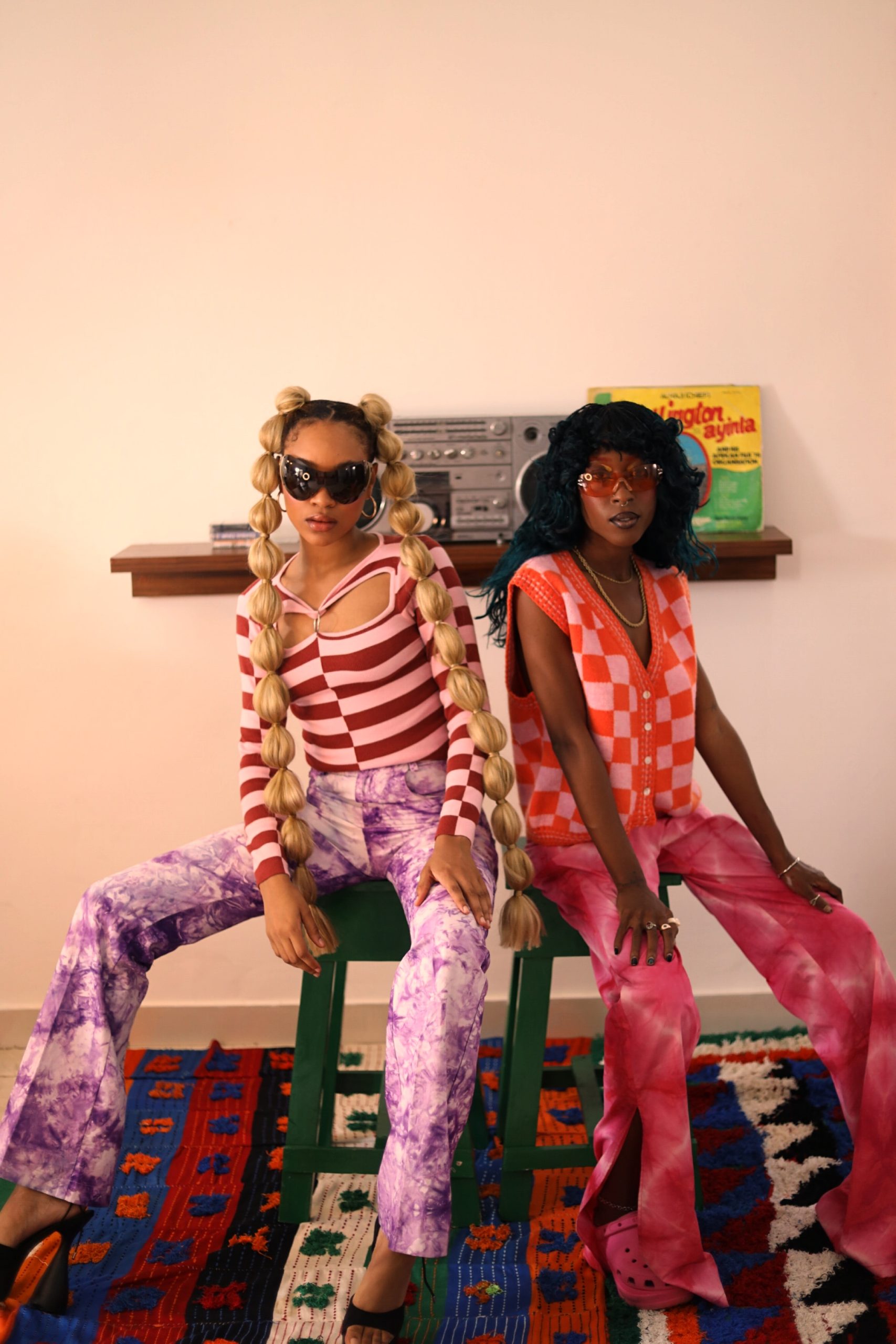 Along with fashion, art and documentary imagery, portraiture forms a central part of Danielle's practice. In trying to think through the function, form and history of portraiture in relation to Danielle's work specifically, and in relation to her creative commitment to capturing Nigeria's youthful artistic expression, I find myself going back to an extract from a text accompanying Jessica Silverman Gallery's group exhibition titled The Politics of Portraiture (2016), that reads:
In the age of social media, when the demand to represent our "selves" has become a daily imperative, portraiture is mutating. The genre has always involved a tension between artist and sitter, but their dialogue is shifting in relation to the fast-changing landscape of new art and media technologies. As Pamela Lee writes, identity has become a "work-in-progress, a construction zone in which subjectivity is a pastiche of external applications."
"Why did and do you continue to turn to this form, and if we think about portraiture in relation to semiotics, or as a language, what do you hope is being communicated through the ones you capture?" I ask Danielle Mbonu during our unfolding exchange, to which she responds:
I love portraits because there's a certain level of vulnerability to them, it's almost like a painting. I've always thought true emotion can be seen through a person's eyes for some reason and that's always my focus when I'm shooting.
I hope that when people look at my portraits, they feel drawn to the subject like they know them personally — in a way that feels something like warmth and understanding.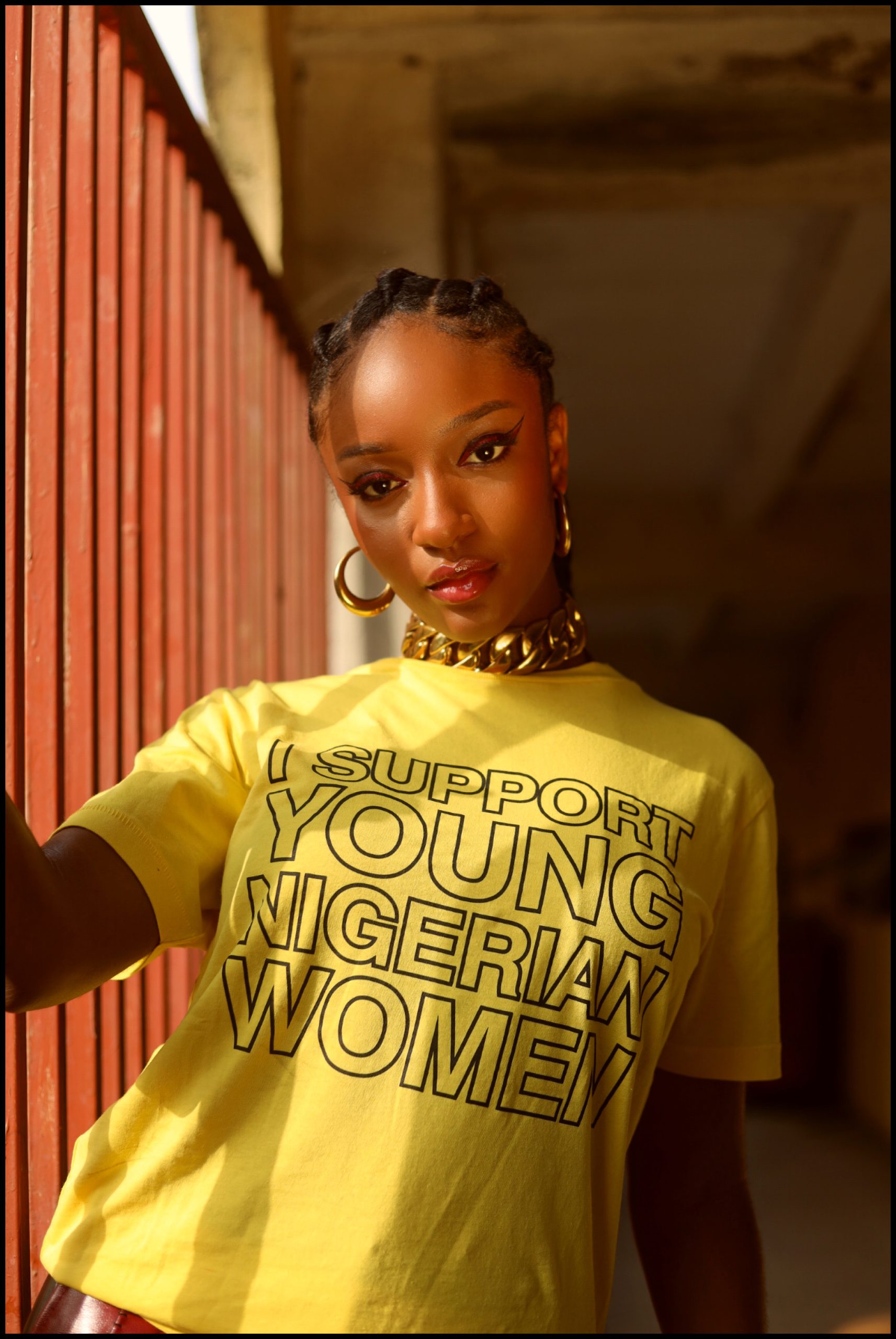 Focusing on the dynamic beauty of Black people, the 23-year-old multidisciplinary creative has already bagged a number of impressive artistic and brand collaborations — working with Nike, Off-White and Daily paper over the years and with features in publications such as Vogue, I-D, THE FACE, Wonderland and Crack magazine, to name a few. In 2018 Danielle made her Creative Director debut as one of the artistic directors on Skepta and Wizkid's "Energy (Stay Far Away)" music video. Mbonu has delved further into the world of moving images and has since directed music videos for the likes of Tems and Naira Marley. 
"Every line of work has unsureness. If we are keeping it a buck, I personally believe that to have true peace in life and a sense of self-fulfilment, it's important to do what you love regardless of how difficult the environment you're in makes it." Says Danielle answering my initial thought about the precarity of being an artist, especially when young, Black, African and femme.
Reminding me, that this work — this Labour of Love — is a calling one heeds simply because you have to, at the risk of "possibly suffering a spiritual death if you don't" (to paraphrase artist and writer Dinika Govender). At the beginning of her creative beginning, I'm interested to see how Mbonu's work develops as she herself grows as an artist and as an individual and as her beloved Nigeria and its youth matures as well.
This story is produced in the context of an editorial residency supported by Pro Helvetia Johannesburg, the Swiss Arts Council.