Dance. Flow. Blue. Three-dimensional art. Rock formations. Maskings. Blue. Gẹlẹdẹ. Flow. repeat.
Atmospheric, cosmic and transcendental—if ever there was a celestial merging of imagination, technology, the future and liberation, this would be it.
Founded in 2018, Lagos Space Programme is a non-binary design project exploring African futures through a lens informed by slow fashion. Through my conversation with designer and founder Adeju Thompson, I'm able to contemplate its grounding beliefs and ideology—we trace lines of beauty, identity, modernist architecture and history, travelling from London, Ibadan to Milan as a form of sketching and stitching the brand's story. For Milan Fashion Week (2021), Thompson presents a collaborative fashion film project (Lagos Space Programme Project 5), an expression of the collection Aṣọ Lànkí, Kí Ató Ki Ènìyàn which translates to "We greet dress before we greet its wearer". The film explores "the inseparability of dress, performance, and time in Yoruban culture via the lens of queer Yoruba archetypes", explains the artist. Within the film, organic and inorganic forms, sculpture and lyricism conjoin into a six-minute long visual offering, giving life to Thompson's beautiful creations.
Below is my conversation with Thompson about his work and ways of working.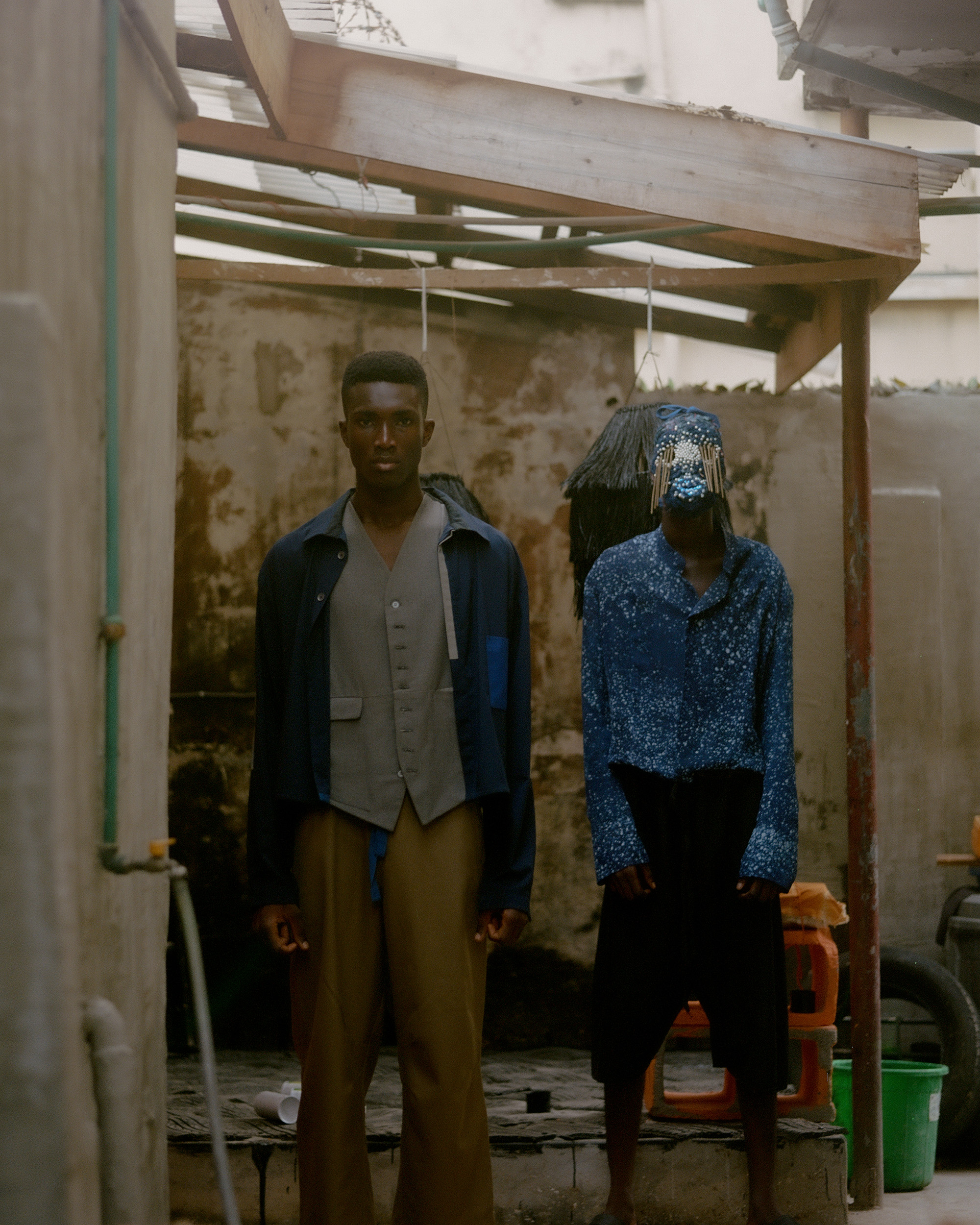 Photograph by Isabel Okoro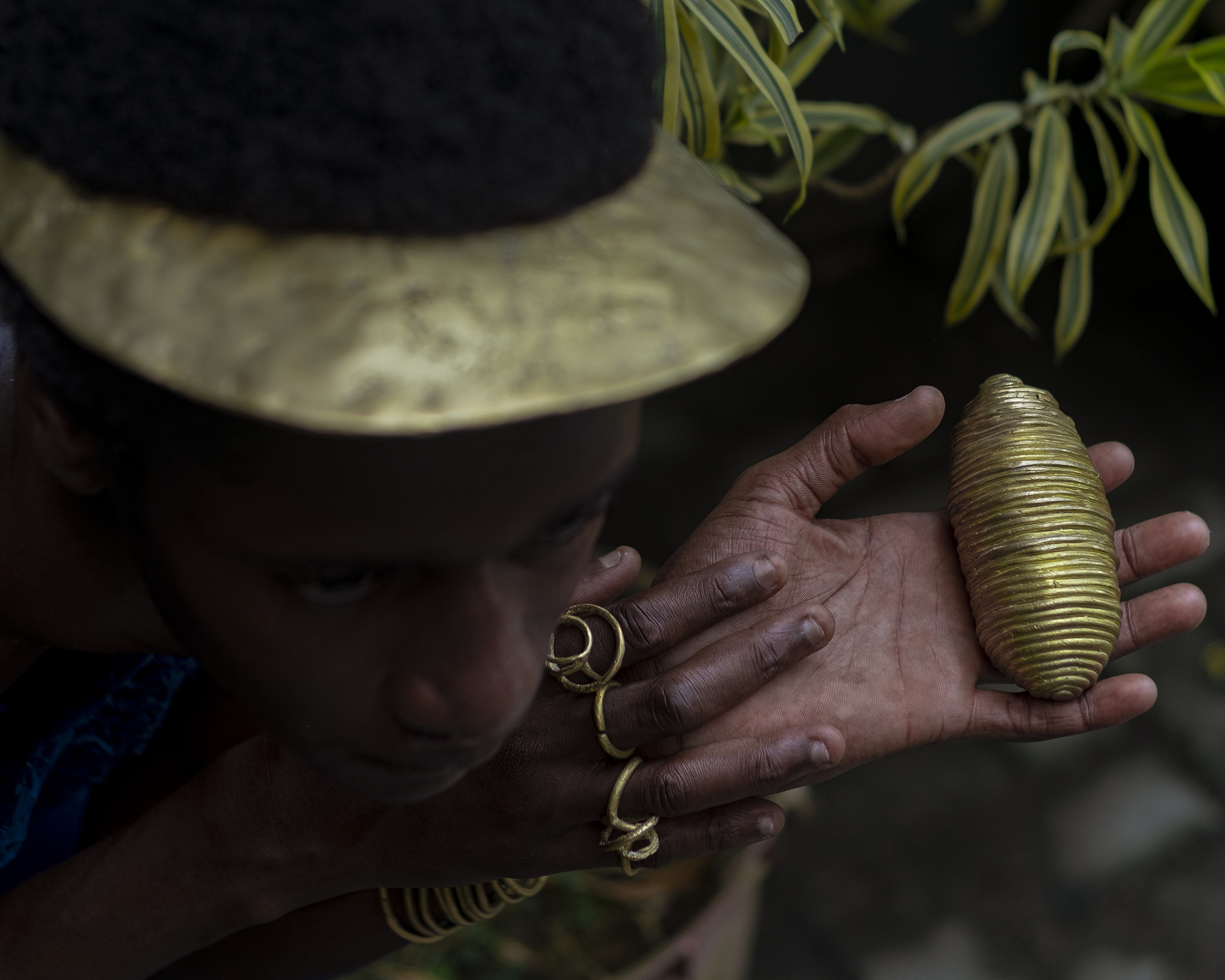 Photograph by Kadara Enyeasi
Let's start with the name, can you tell us why you decided to name your brand, Lagos Space Programme?
AT: I wanted a name that reflects the ethos behind my creative process; a name grounded in my roots but still looking outwards. A lot of my work exists within the notion of speculative futures—critically thinking about what futuristic African fashion really means.
I read somewhere that you are inspired by the Zaria Art Rebels. Of course at the heart of their philosophy was this notion of "new aesthetics", a fabrication of new forms of modernism, so to speak. How are the Zaria Art Rebels useful to you in this context, in relation to your work?
AT: Visiting Demas's Dominican chapel dedicated to the 700 years old Dominican order in Ibadan, Nigeria was a huge turning point in my creative process. It made me realise what was truly possible for design explored within a cultural lens. His design discussed ideas informed by cultural typologies, climate and aesthetics; highlighting African tradition within a fresh and contemporary style.
The deep romance and vulnerability found within the deep blues of Yusuf Grillo's paintings highlight an alternate side of Nigeria and Africa that we never truly tell. I always try to capture this attitude in my work via my Post-Adire exploration, telling my reality as someone who creates on the fringe.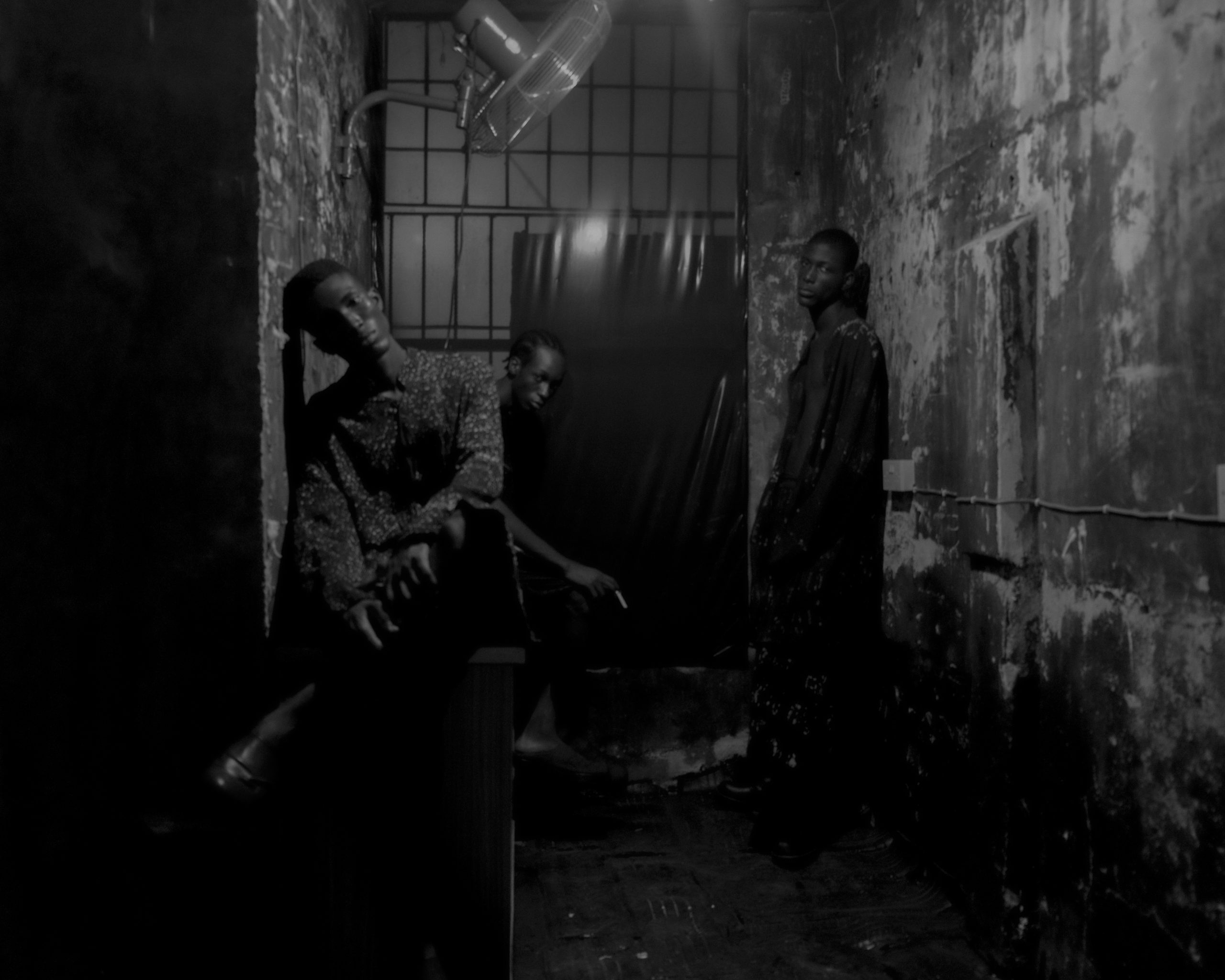 Photograph by Isabel Okoro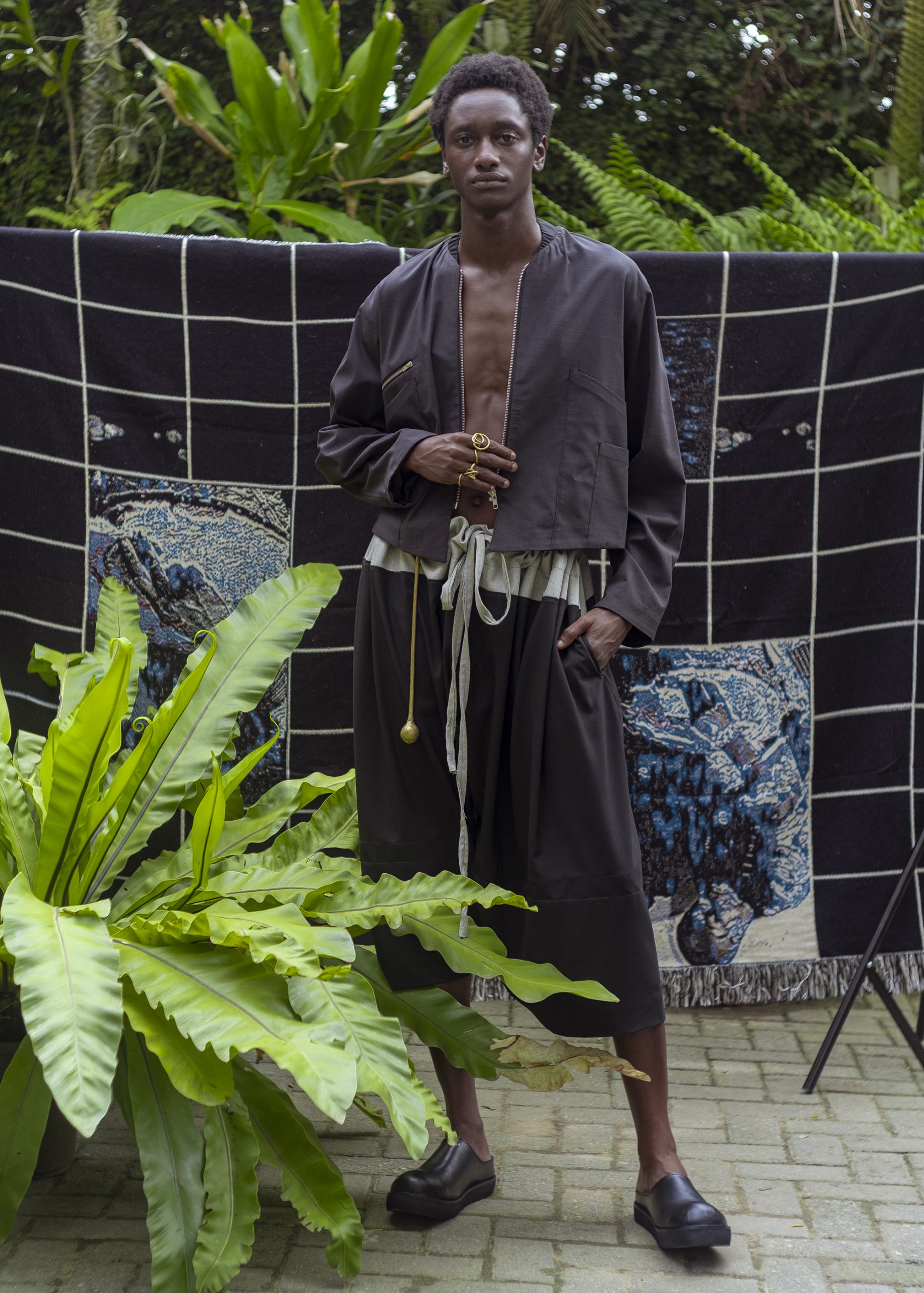 Photograph by Kadara Enyeasi
Talk to us about form and how you think through it in your designs?
AT: A lot of my process is very intuitive, I have an idea and it just spirals out into months of reading, travelling and research. I'm making things but I really don't know what they'll turn out to be, I just hold on to the idea I've envisioned. The forms and shapes found within the collection are informed the same ideas Yohji-San discusses in his work, this idea of dissecting time through cut. I people-watch a lot during my long evening strolls, I nerd out when I see an unconscious tear revealing a hint of skin. You can't make those shapes up. My forms start from here.
Your work seems to be rooted in various articulations of history/histories. Can you tell us about where you draw inspiration and how you express that?
AT: First of all I would like to correct you, my work is rooted in my identity. It starts with me looking inwards and dissecting my burdens and triumphs, my work is my therapy; how I get to understand myself better. The history you refer to is my cultural lens, my identity as a Yoruba. There is so much beauty where I am from and I see myself as a conduit to continue these conversations around gender and design, that started long before me.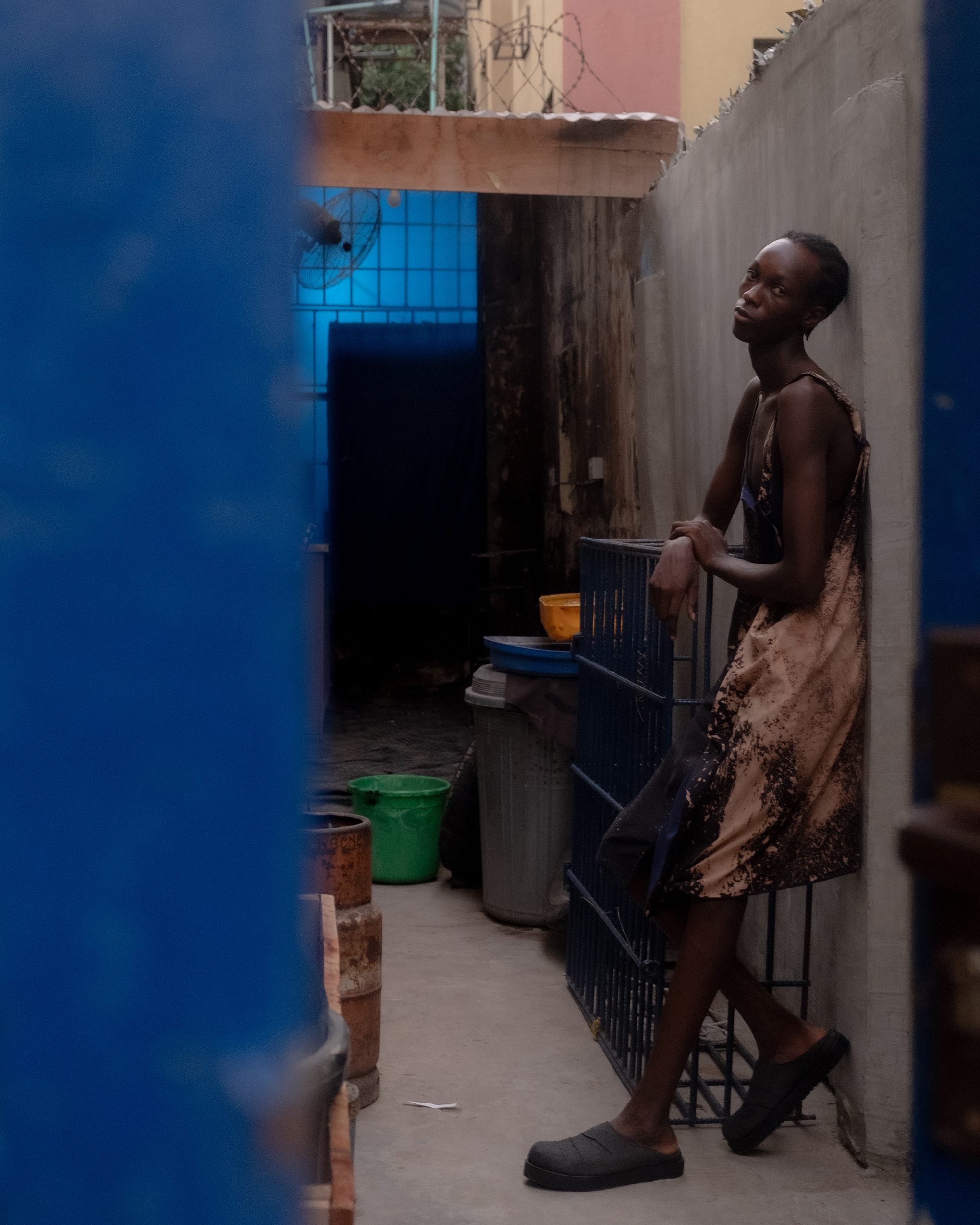 Photograph by Isabel Okoro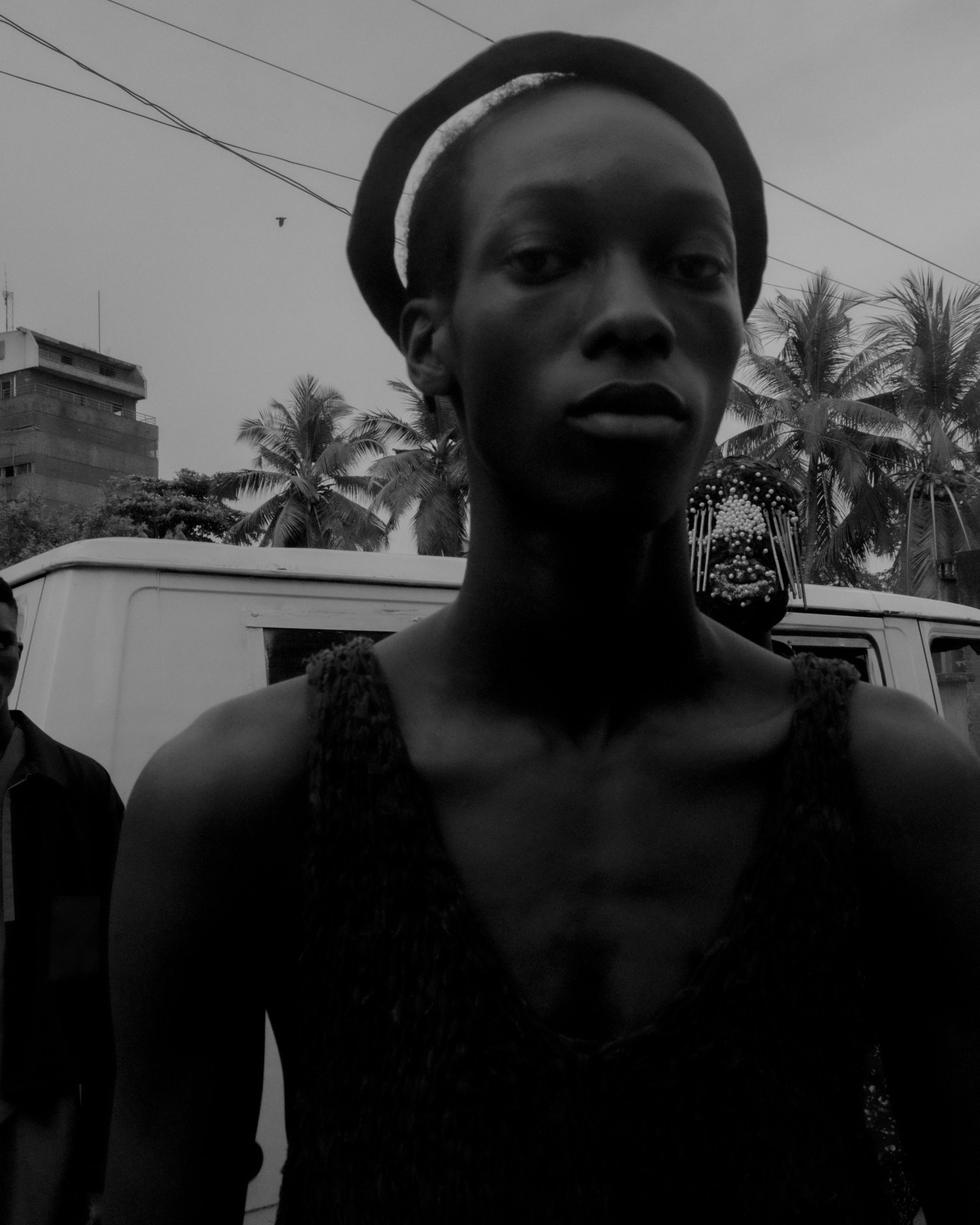 Photograph by Isabel Okoro
On your Instagram page, I came across an image of James Baldwin wearing (is it called an Ankara shirt? Shot by Nancy Crampton). Can you tell us a little bit about what that image means to you?
AT: It's a lovely image and no it isn't Ankara. He is wearing what is referred to as an Agbada (a flowing wide-sleeved robe worn by men in Nigeria) for formal occasions and it seems to be made out of a sturdy cotton/linen—appropriate for the warm tropical weather.
I am a huge admirer of Mr Baldwin's legacy and what he stood for as a black and gay man. To see him in clothing from West-Africa is so cool, I've never come across an image that dissects my design manifesto so clearly.
Correct me if I'm wrong but it seems to me that blue is a colour that you constantly return to (in various shades), can you talk to this?
AT: Yes, first of all, it relaxes me. I feel very connected to the colour. My relationship with blue started during my research on Monsieur Yves Klein and his monochrome paint studies around International Klein Blue. A hue he developed that also informed the seminal 1993 film; Blue, by Derek Jarman who died of AIDS in 1994. That film was a turning point for me on how colours can convey deep emotions.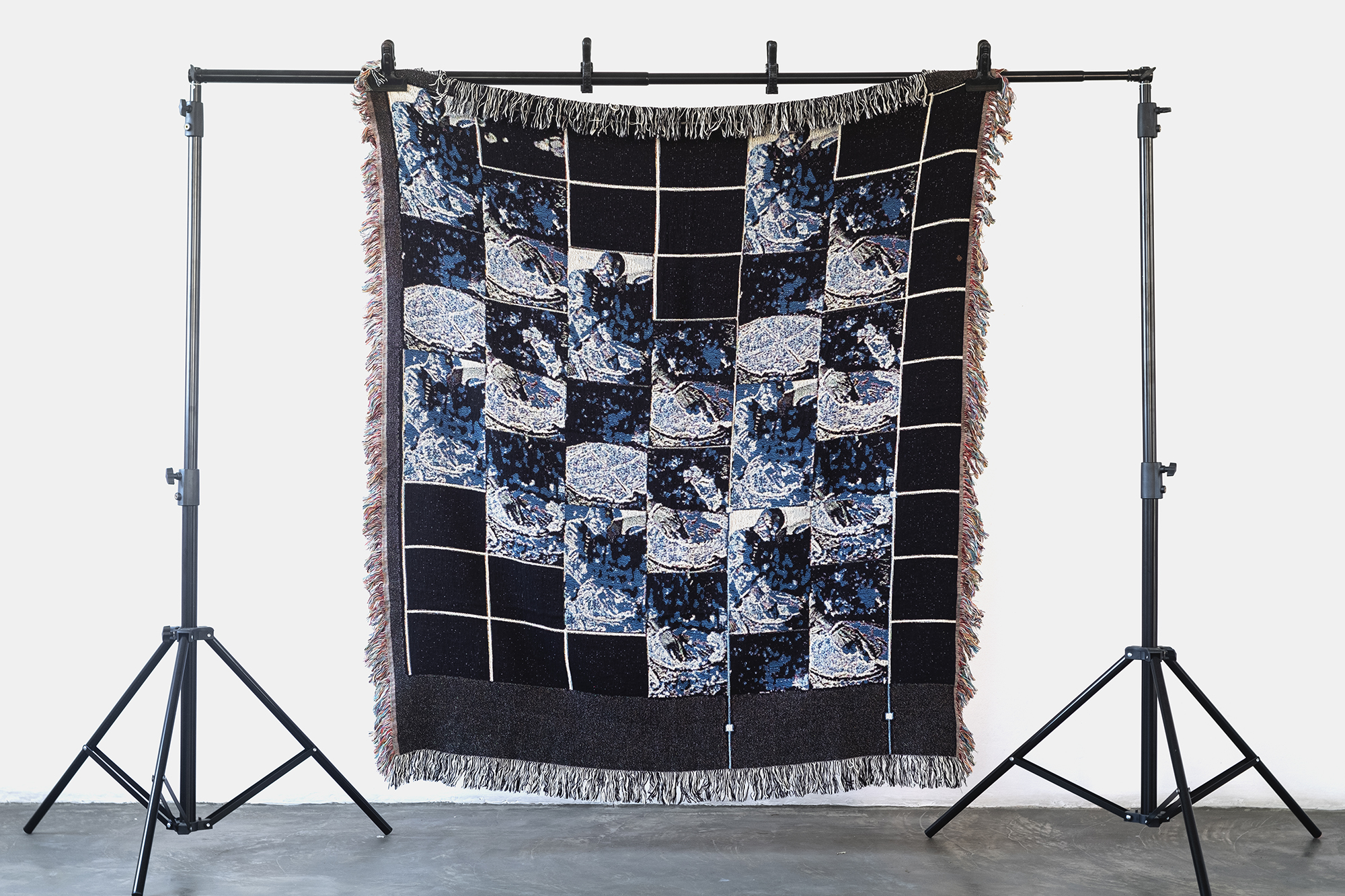 Photograph by Kadara Enyeasi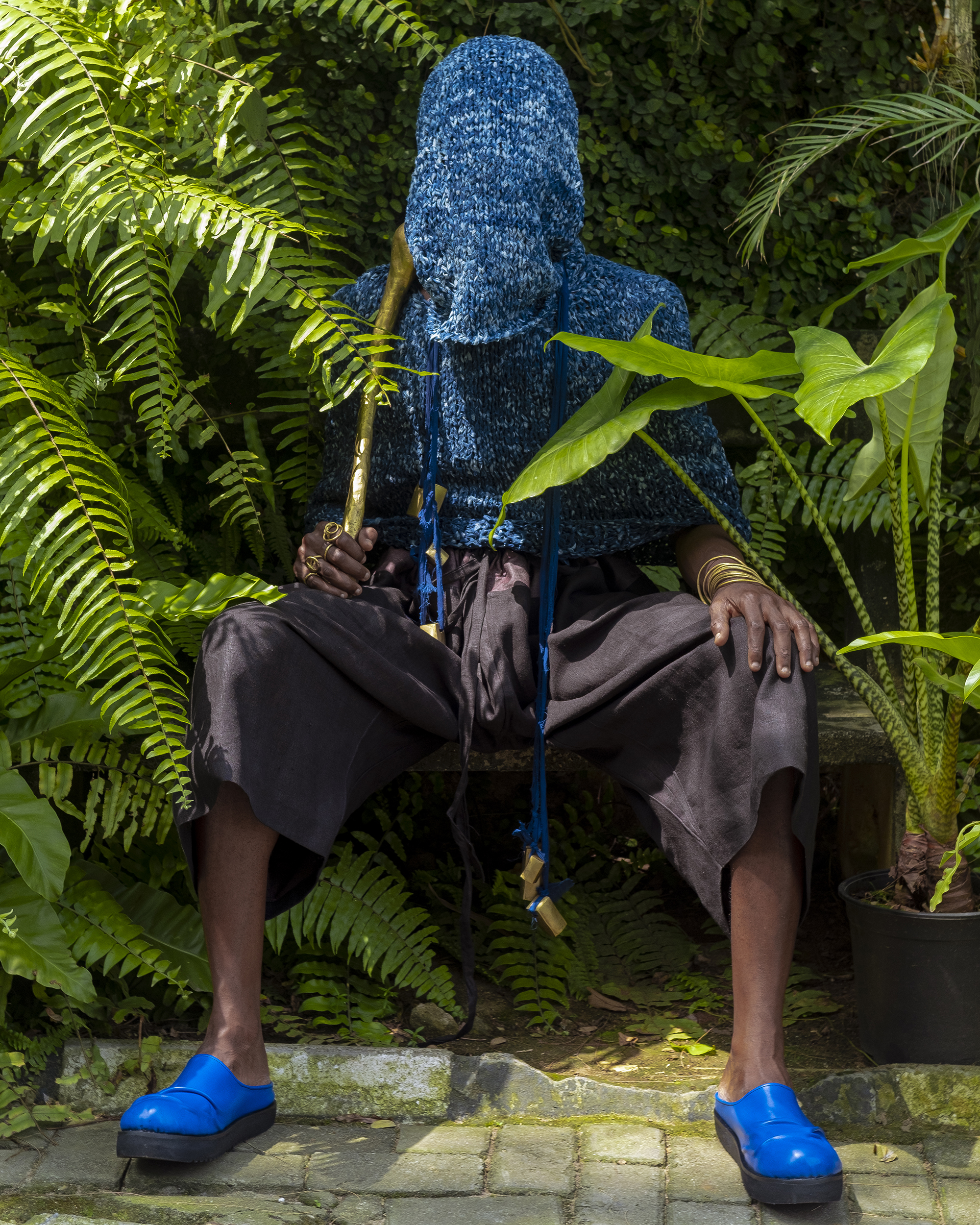 Photograph by Kadara Enyeasi
You define your work as genderless and draw from your experiences as a queer man. In terms of queerness, I often return to the notion of queering as a verb that has less to do with identity but a way of living which disrupts the normative. I'm interested to hear how you're thinking through these ideas —queer, gender, masculine, feminine, androgynous, etc —both at a philosophical level as well as practically in relation to what the garments look like?
AT: I identify as non-binary and my preferred pronouns are They-Them, I am not too bothered about explaining some deep theory around my identity. It's just who I am and it's all within my work.
What type of materials are you attracted to in your designs and why?
AT: I only work with organic, ethically sourced materials because it's very important for me to only add value to society; to be responsible! I'm drawn to material that conveys a certain mien, fabrics that look ruptured.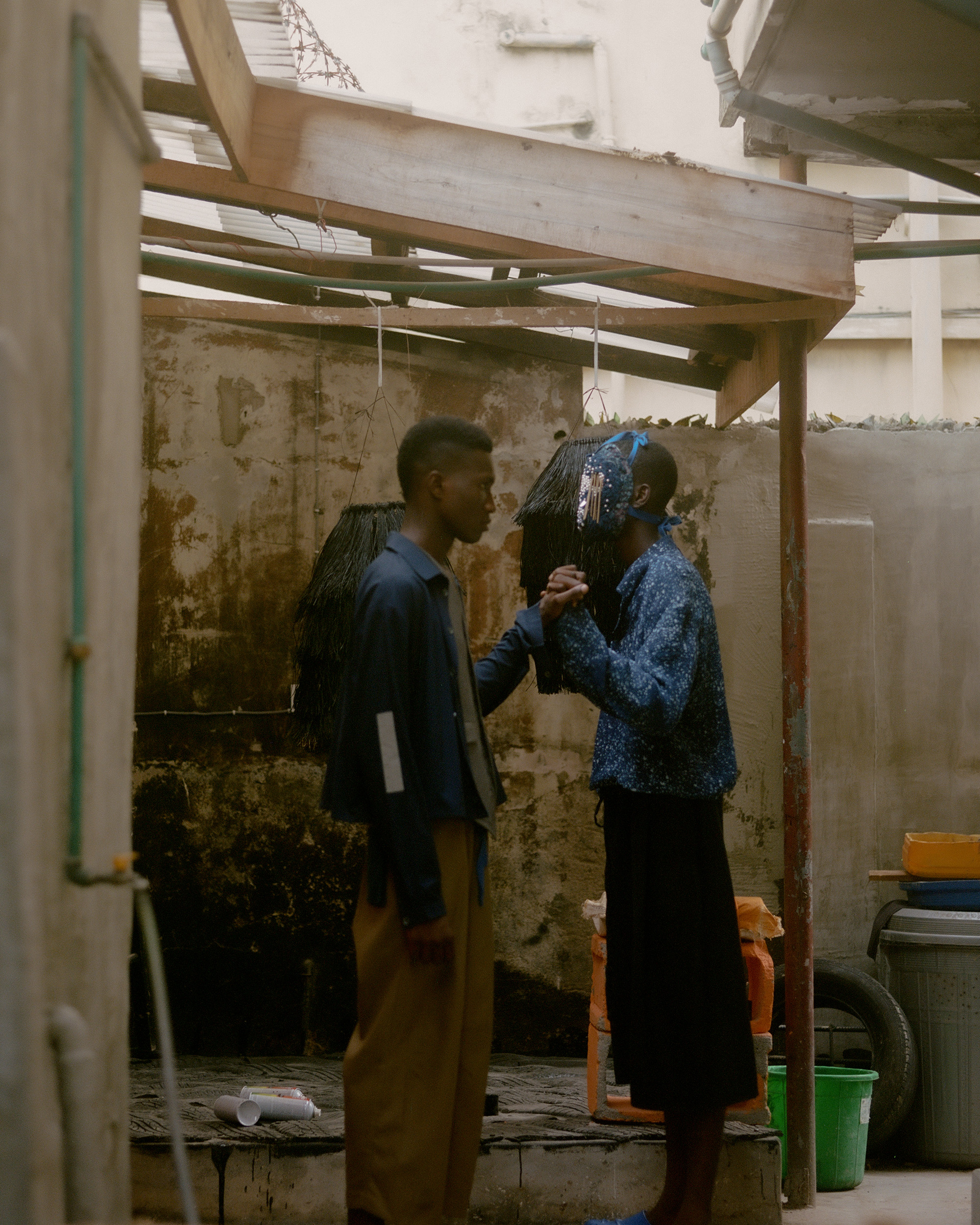 Photograph by Isabel Okoro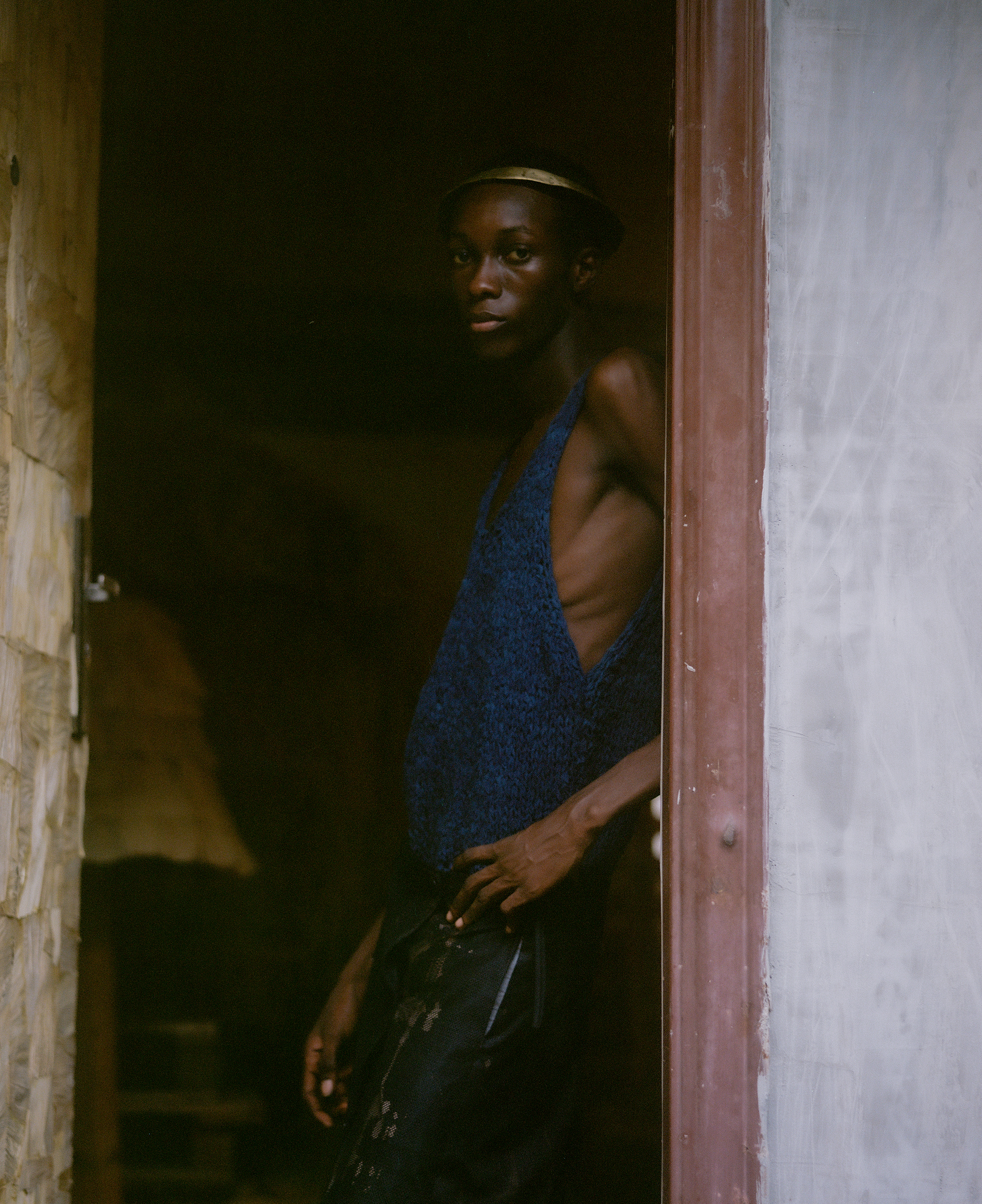 Photograph by Isabel Okoro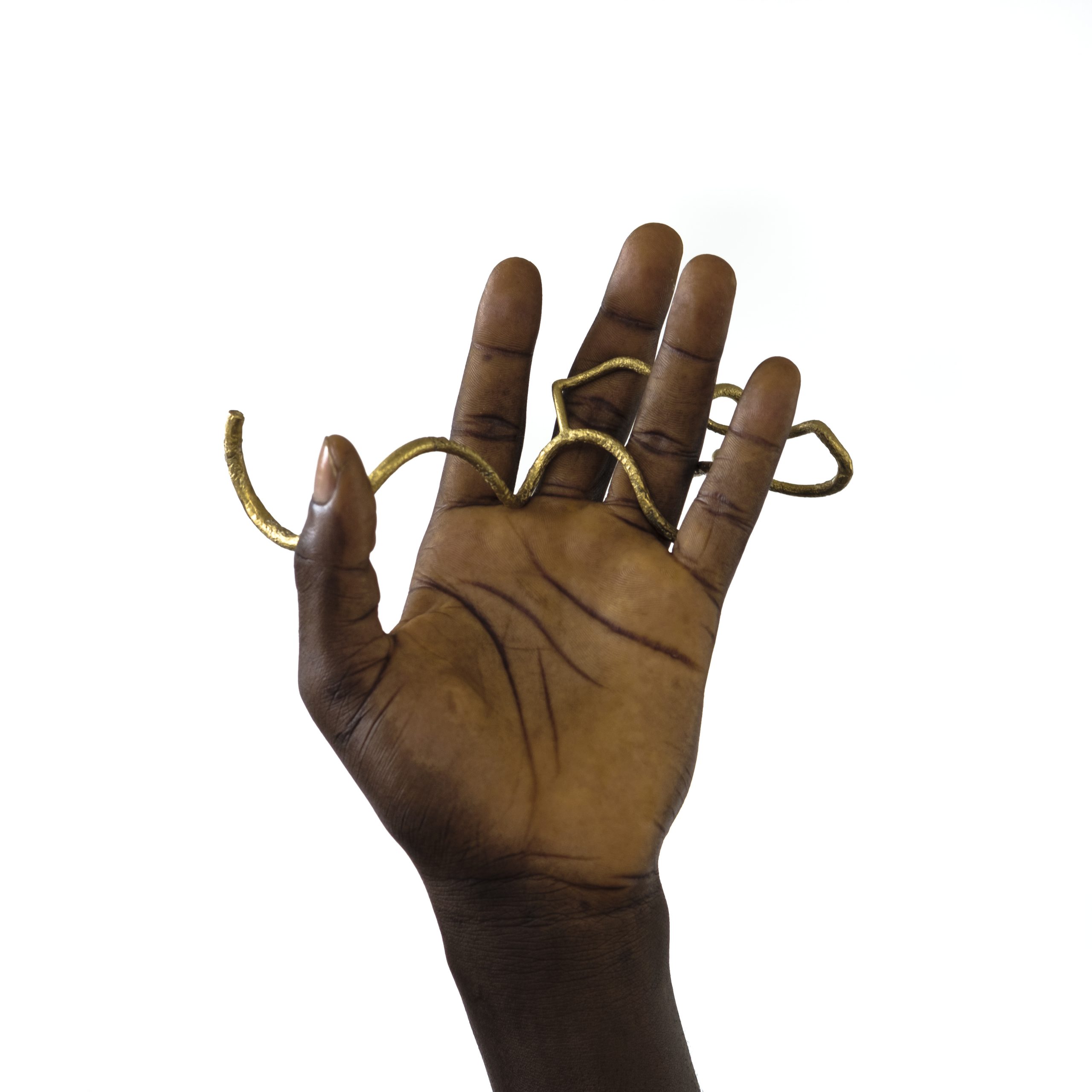 Photograph by Kadara Enyeasi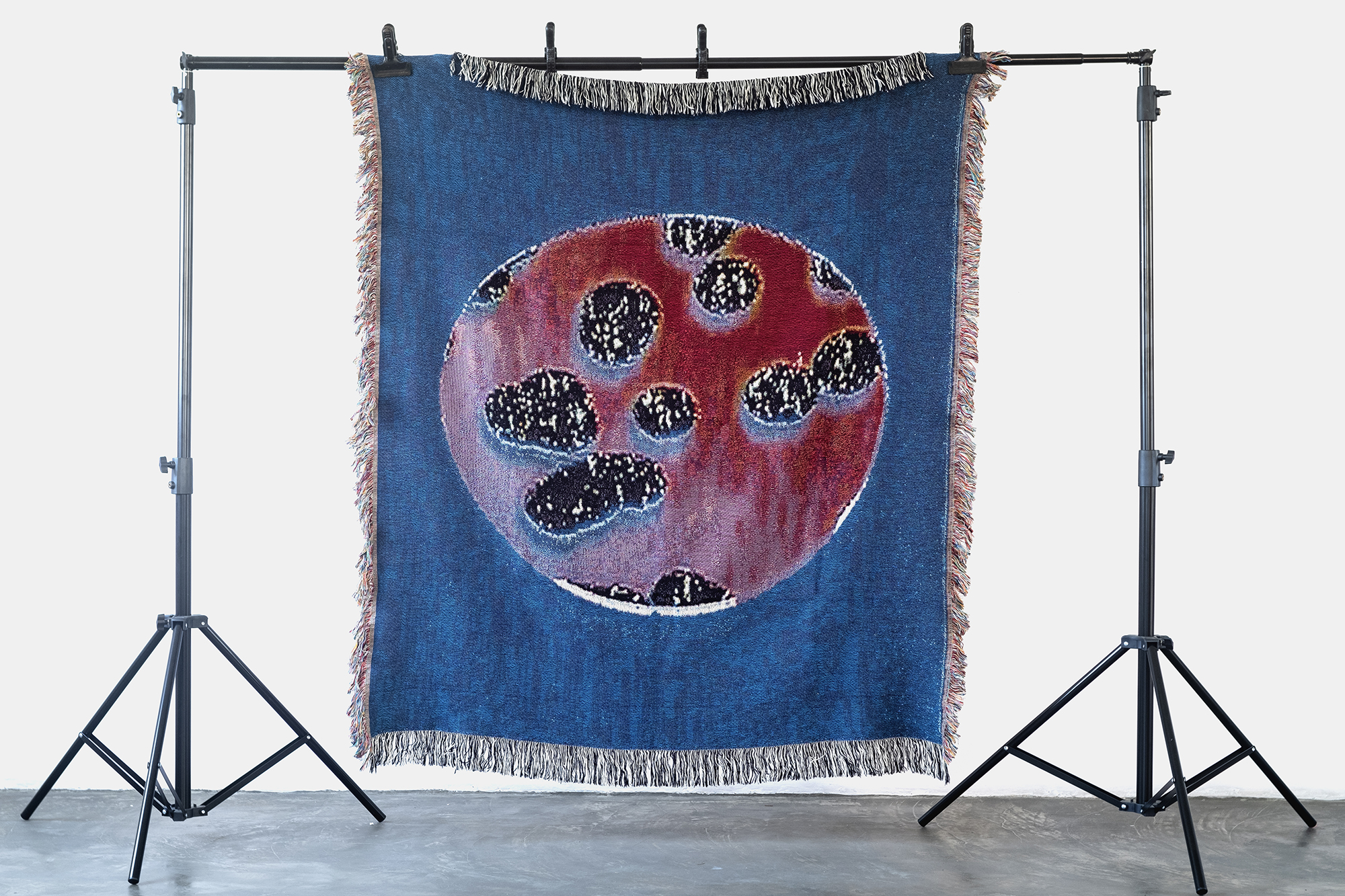 Photograph by Kadara Enyeasi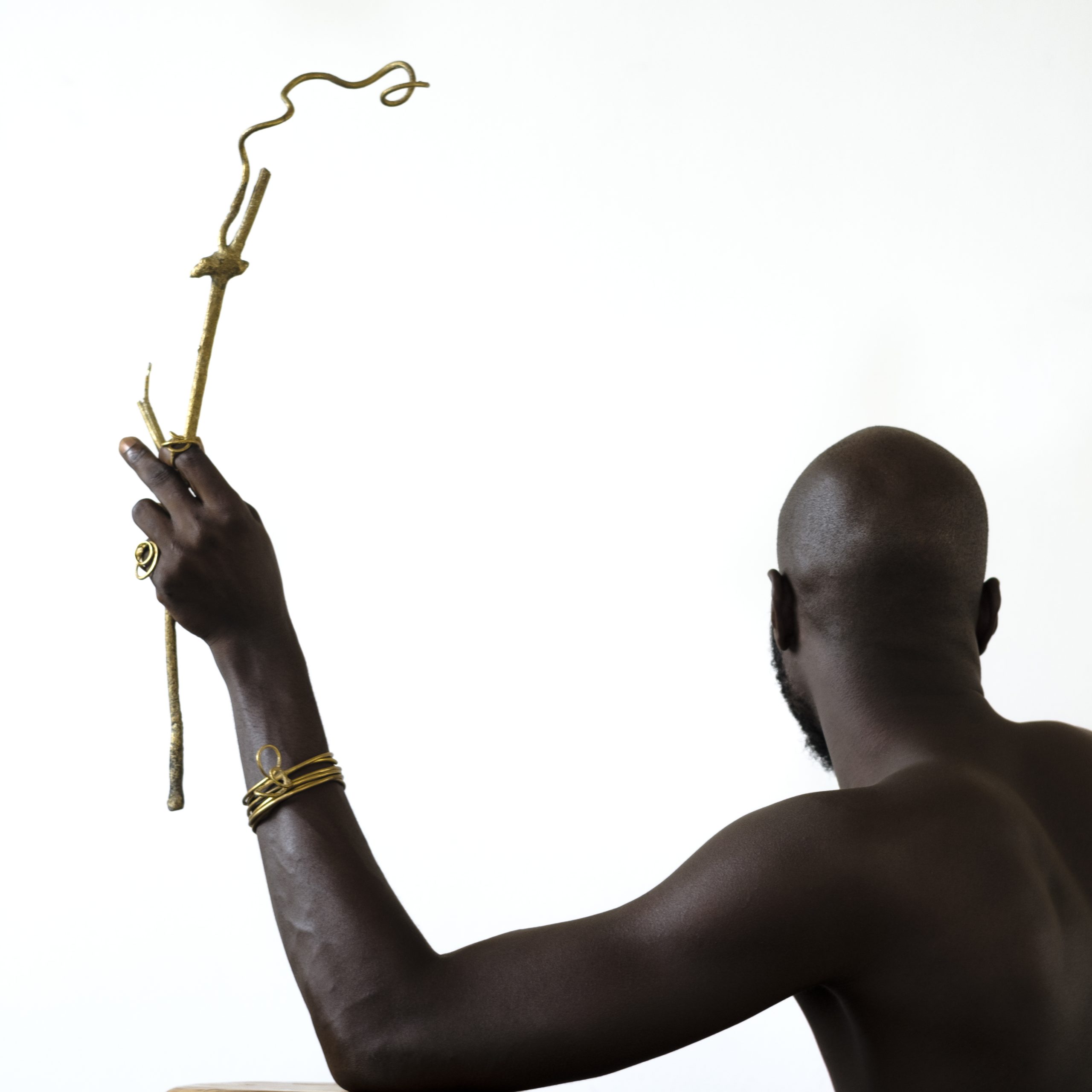 Photograph by Kadara Enyeasi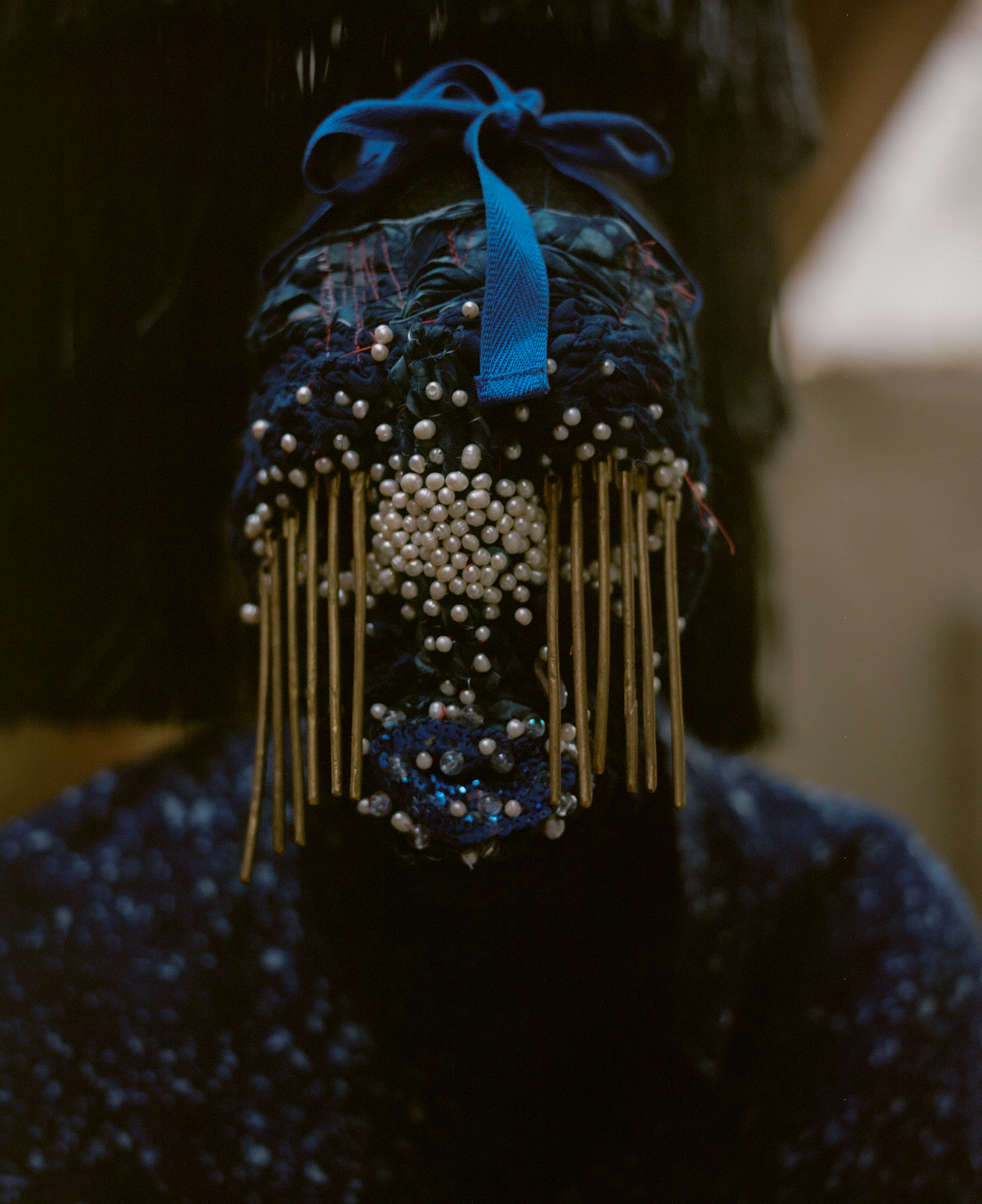 Photograph by Isabel Okoro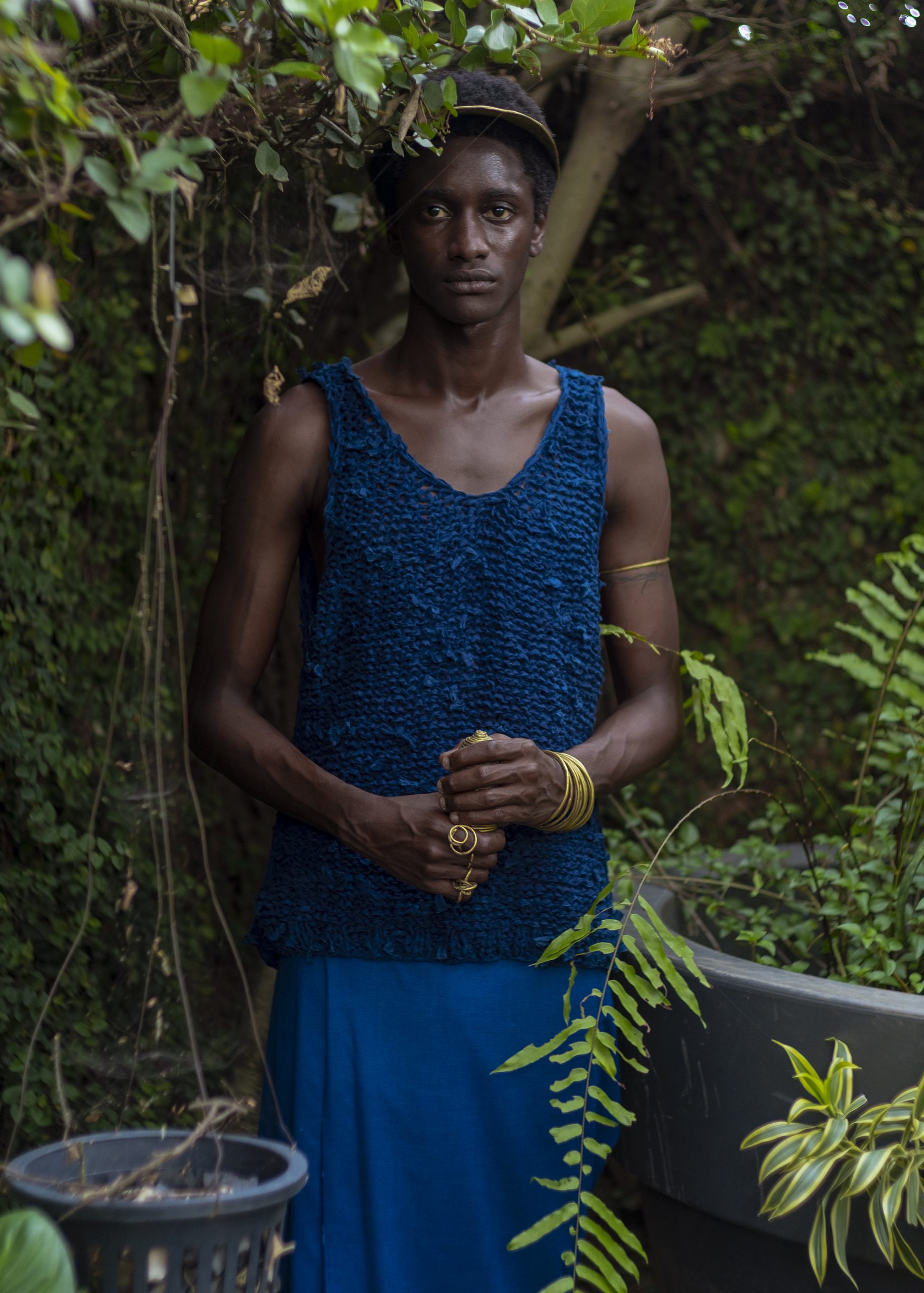 Photograph by Kadara Enyeasi
CREDITS
Executive Producer, Stylist + Creative Director: Adeju Thompson, Lagos Space Programme
Photographer + Director: Kadara Enyeasi
Model: Seun Akinyosoye, Fuse Model Management
Stylist + Photographer Assistant: Damien Eze
Soundtrack: Emaenuel
Ifà Divination: Flatspot
Location: The Osun Sacred Grove, Osogbo, Nigeria
You can watch Thompson's film here.
.