Thulile Gamedze is an artist and writer based in Cape Town, working towards a Masters in Philosophy. Her research and creative endeavors look at ways to unpack and disrupt the coloniality embedded within institutionalized pedagogical practices, and develop relevant, experimental and Africa-centred teaching methodologies and content. Hers is a personal, artistic and textual intervention, and a research-based undertaking.
As part of the all-womxn collective iQhiya, Gamedze's practice draws on her own investigations and that of her collective. Her work offers strategies of intervention, departure points and moments of reflection entangled with contemplations on South Africa's tensions and history. As someone who took art as a subject at school, and as a past Fine Arts student, Thulile has recognised gaps in the curricula, and actively attempts to add in and connect dots for a fuller picture of South African art history, and its relationship to other aspects of society.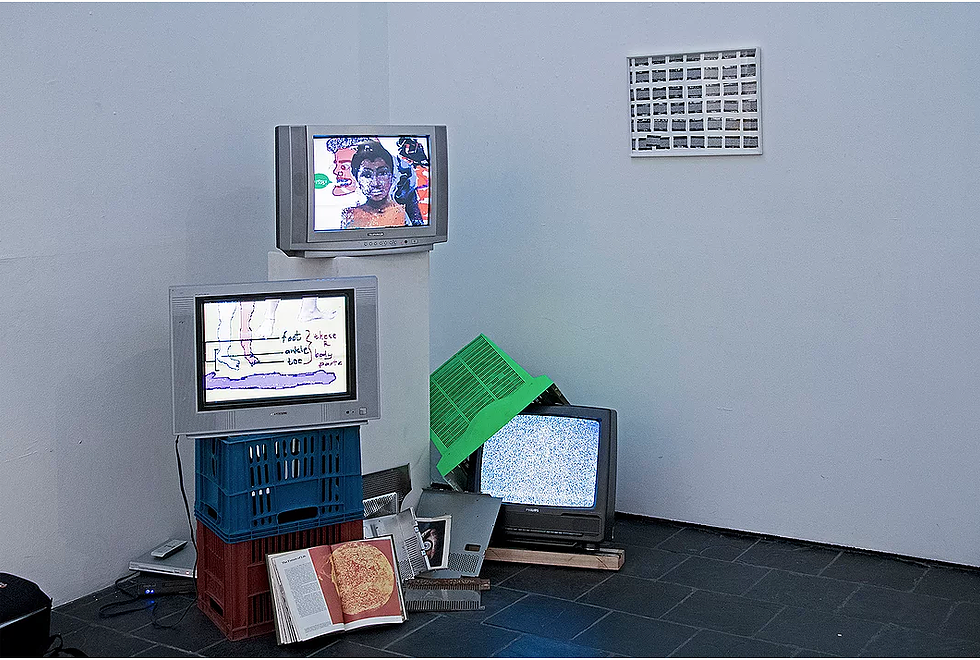 Thulile is continuously active in animating and stimulating spaces that exist outside of traditional art spaces. Her participation in the two week online residency, Floating Reverie in 2017 is evidence of this. Taking on the visual and discursive markers present in online teaching videos, Thulile asked participants to unpack ideas related to transdisciplinary learning, knowledge production and the dissemination of such knowledge.
Thulile is interested in the "radical potential of education as a central project of liberation, with her practice borrowing from strategies of collaboration in popular pedagogy, and subaltern African histories." In this sense, she thinks about decolonisation as an art practice.