We're made to believe that suffering is just a natural part of being who we are, and is a natural by-product of being a Black person
–    Timi Sotire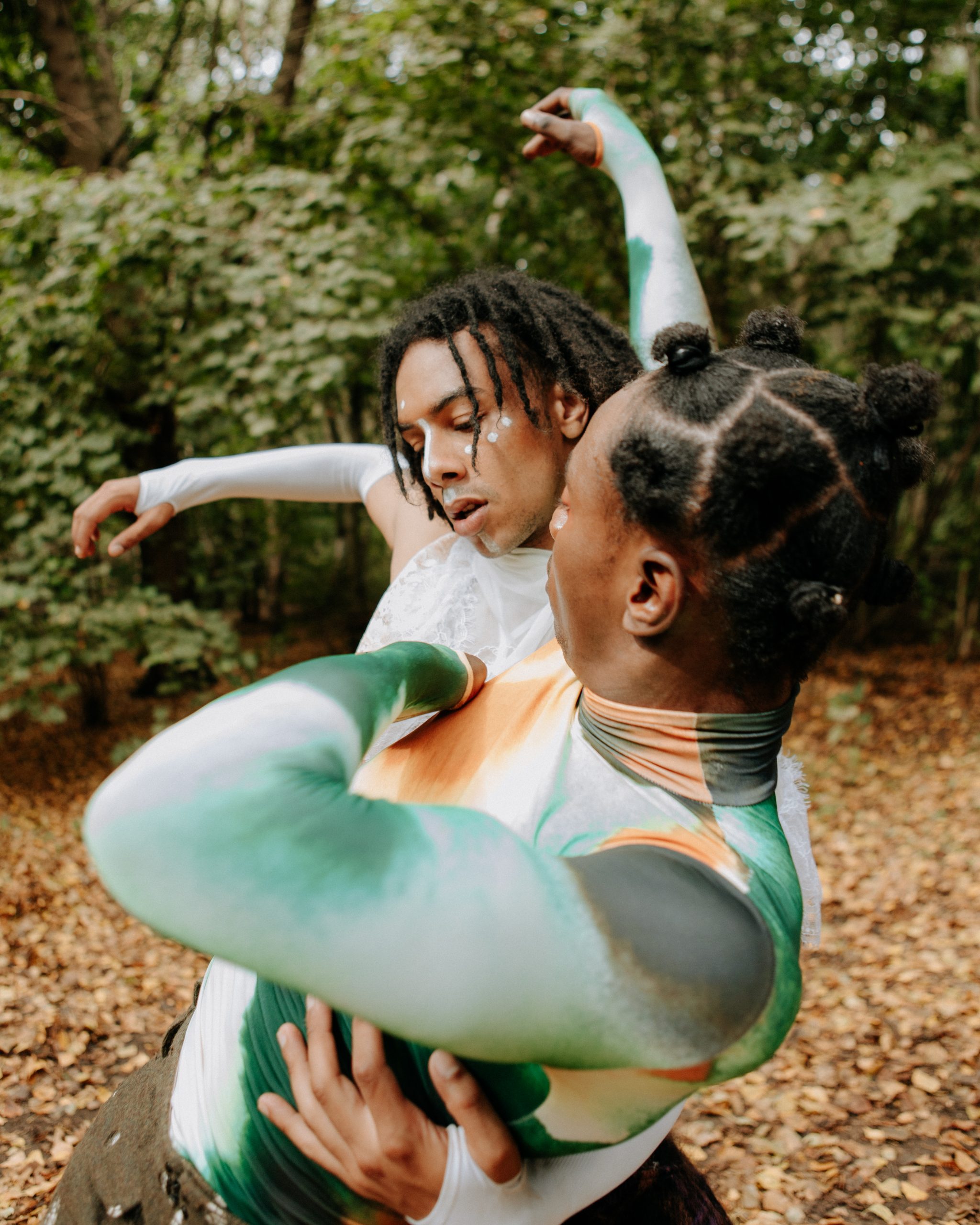 For his directorial debut, in collaboration with A Joyful Project, Tobi Onabolu reads us a love letter to the inner child in every black person, telling us to embrace our curiosity and communities, to release ourselves from what we are made to believe and to fully connect with our joy. Dear Black Child tells us that joy is a natural part of who we are and connecting with our inner child can reveal our endless capacity for joy.
We are greeted by The Seeker – played by Ayo Babatope – in their home, with their curiosity and longing filled their eyes, who leads us into a still wood on a quest for joy. There, The Seeker encounters Wanderlust – played by Kane Horn – a mysterious spirit, who enthrals, entangles and dances with them, drawing peace from within The Seeker onto the surface.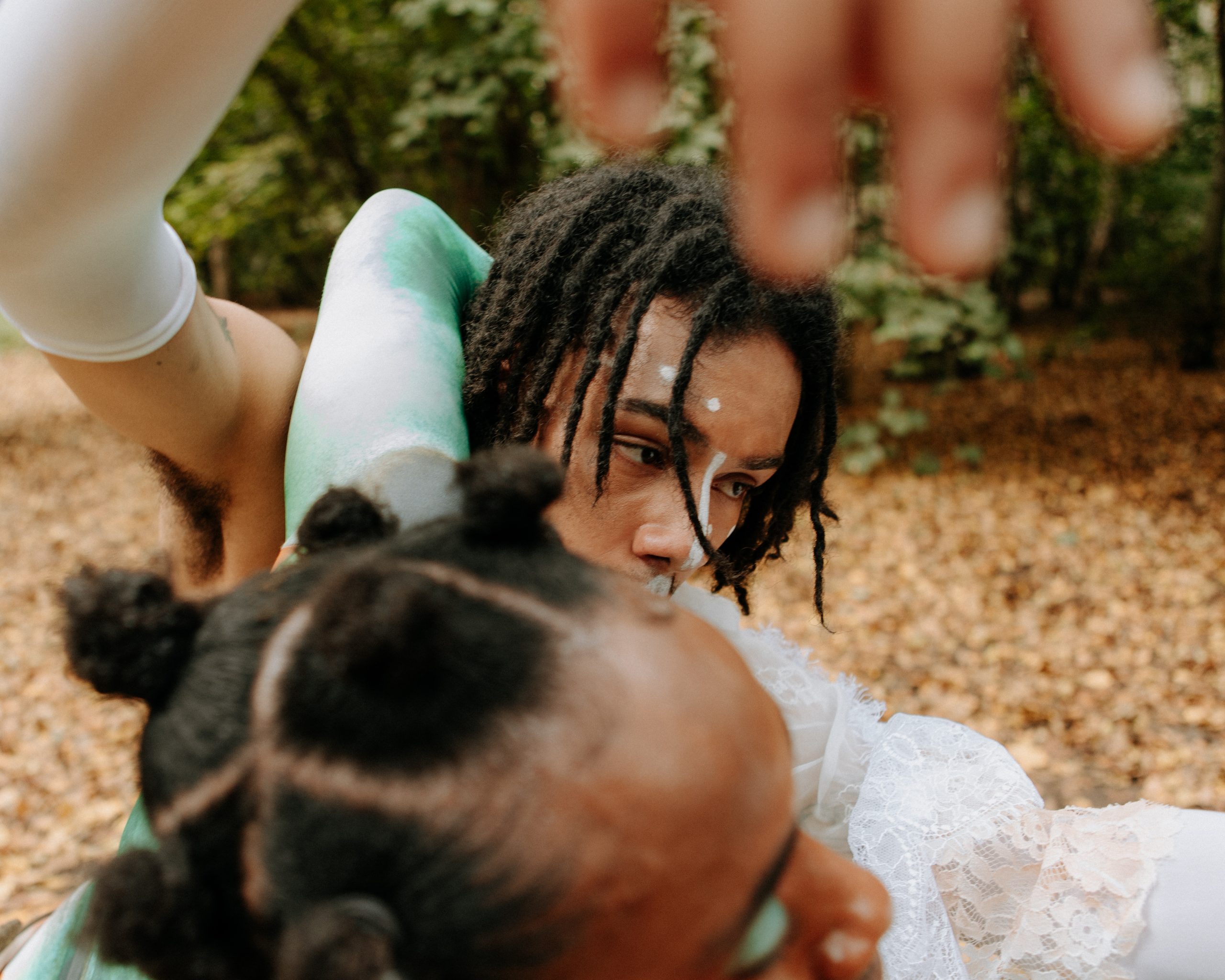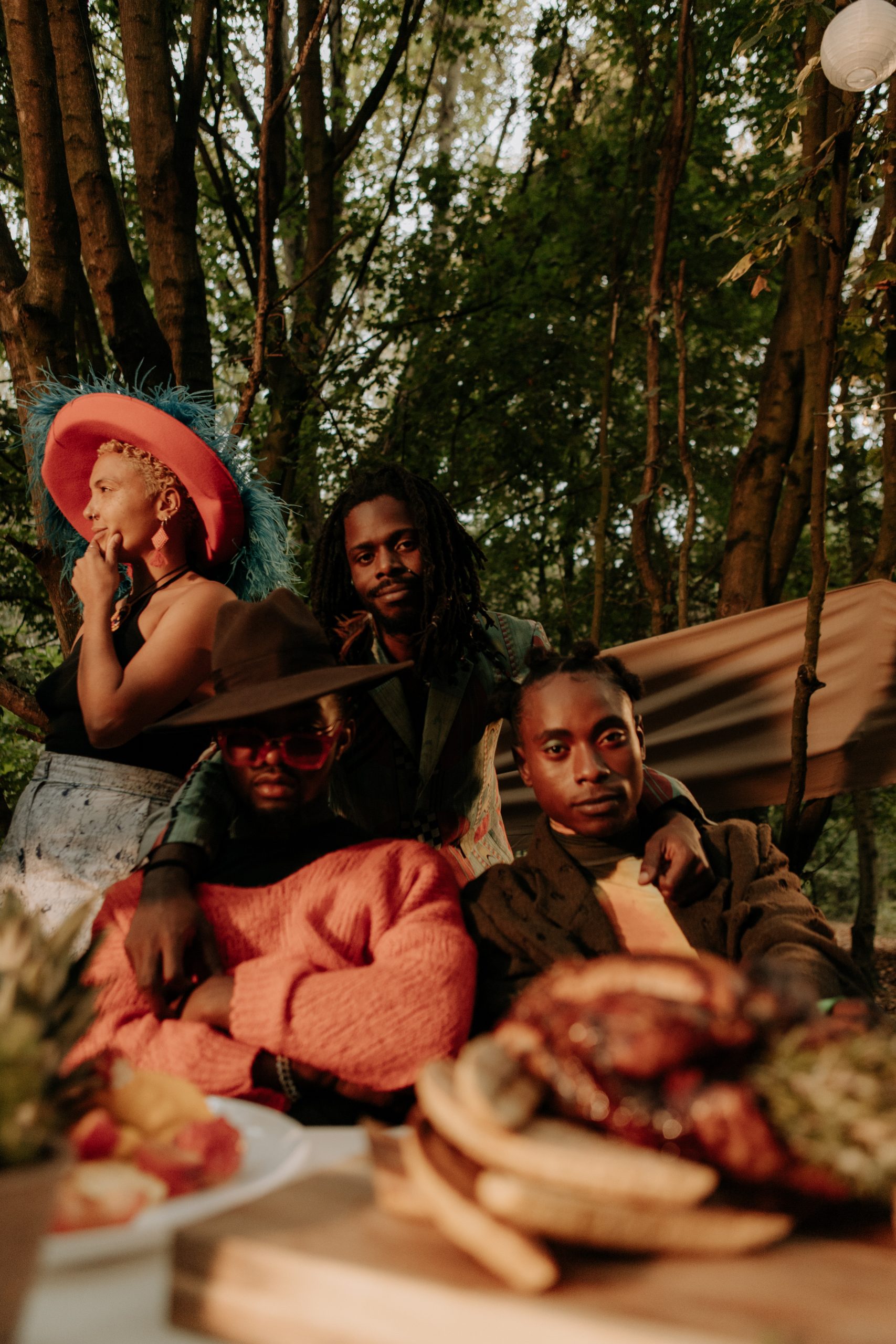 Captivated and enraptured in a quiet bliss, The Seeker and Wanderlust find deeper acceptance when a High-priestess – Played by Ebere Anosike ­– and her Merrymakers call to them with joyous smiles and warm arms, to join in celebration.
At the end of the film, we watch The Seeker return to their home, as warmly as he was welcomed, after connecting with Wanderlust and forming bonds with the High-priestess and the merrymakers, where a voice chimes in to end off a meditation session for joy, while speaking of next week's meditation session on gratitude.
In Dear Black Child, we see how a curiosity married with wanderlust and placed in community, can breed holistic expressions of joy. The film succinctly captures a pertinent way in which Black people can develop practices to reconnect with joy.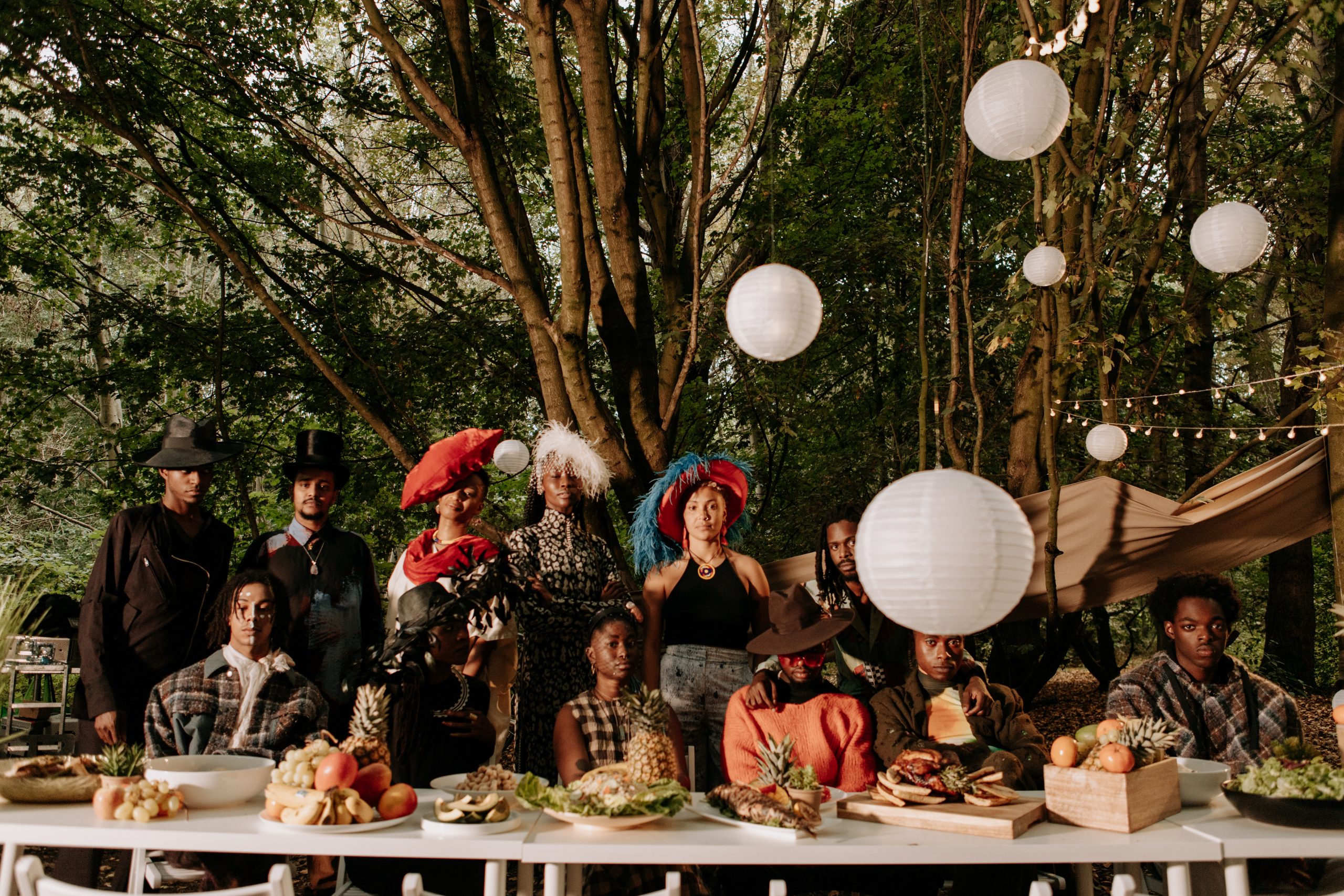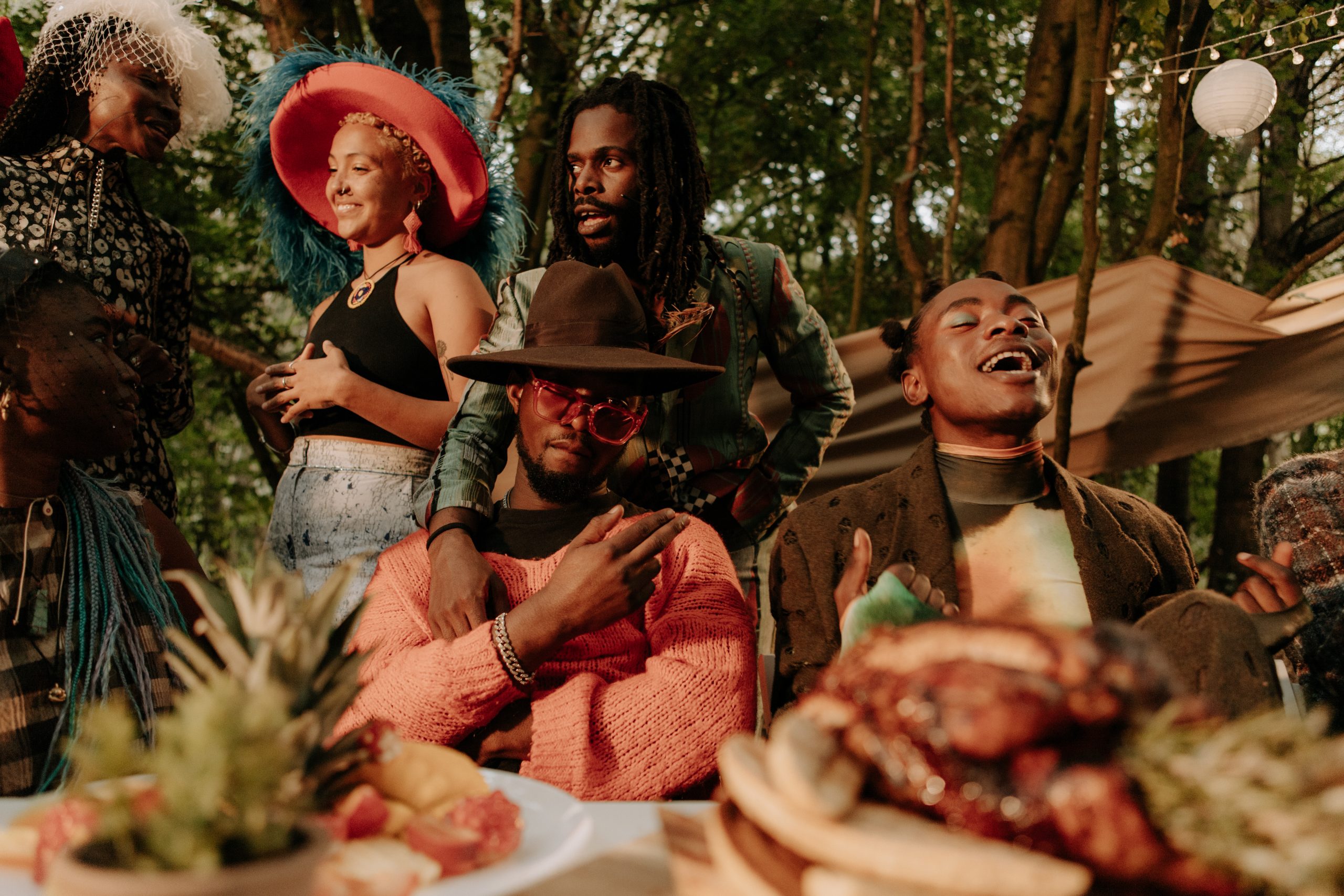 Through channelling the mindfulness of the seeker, accessing warm communal spaces and through connecting with a spiritual source, the piece expresses through movement and dance, how joy can create a space of permeance in Black life and existence. On discovering and reconnecting to an inner source of joy, director Tobi Onabolu says:
As Black people, we have so many different ways of expressing and defining "Black joy", so in Dear Black Child, I wanted to emphasise the practise of returning to that state of joy. I see joy as somewhat of a frequency, like love.
The more we tune into ourselves, nourishing our lives with love, practising self-care, mindfulness, and connecting with God, the more easily we can raise our vibrations and connect to the infinite joy that exists abundantly in the universe.
With this philosophy in mind, telling this story through movement was an intuitive decision, as it allowed us to use dance as a dynamic and expressive language for depicting the journey of returning to joy.
The film sits heavily on my mind, because oftentimes black joy is an act of rebellion, looked at suspiciously from the corner of an eye, relegated to fantasies and locked in the minds of seekers everywhere. Almost secret and forbidden.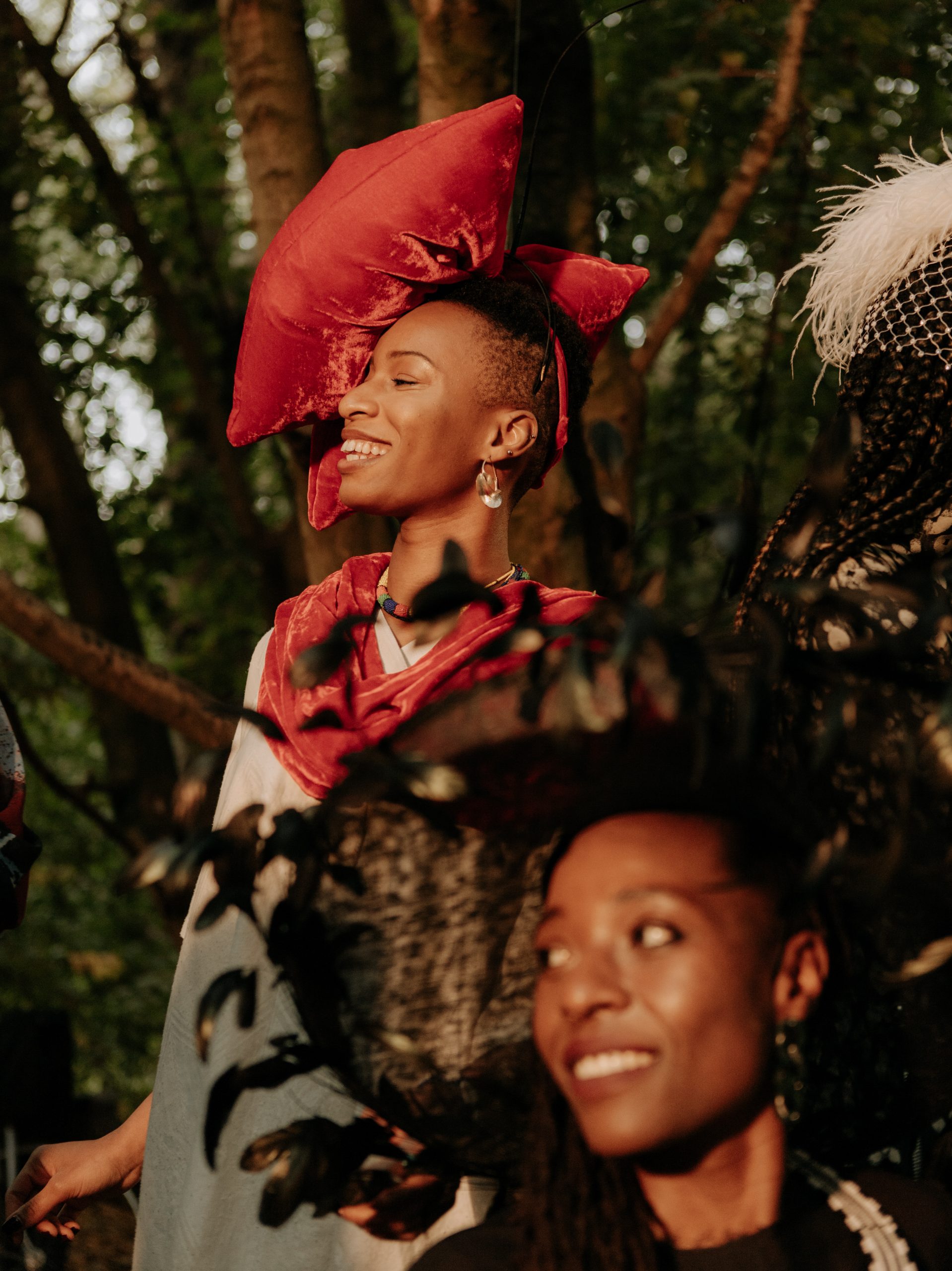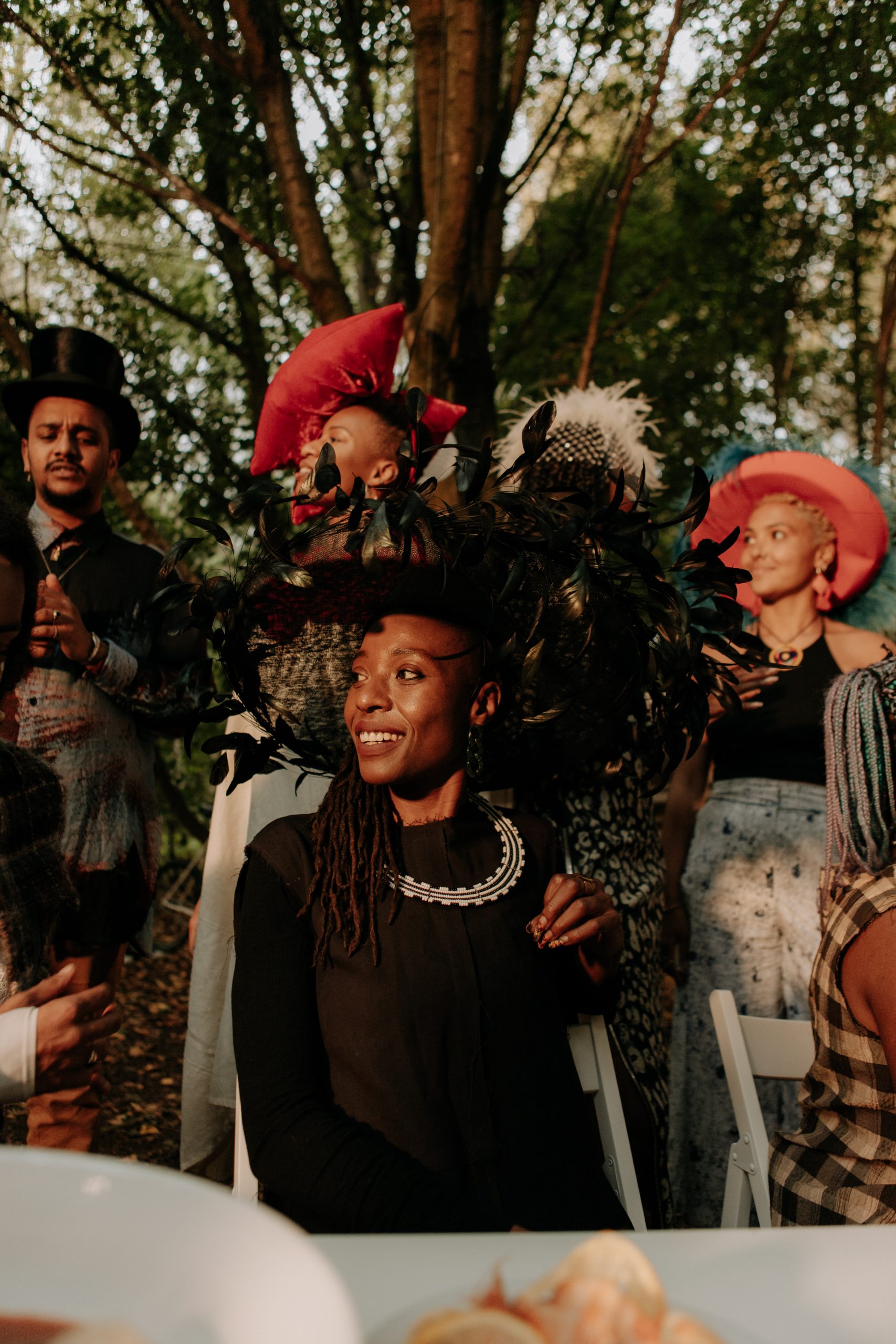 The dreamscapes of Dear Black Child feel affable and familiar– I too, like many other Black folks, have silenced my passions and thirst for loud laughter and joyful gathering, and left only space for such contemplations in my mind. Seeing how The Seeker taps into an inner recess of joy to pull its bliss from within themselves out through daily practice fills me with a hope for my own jouissance journey.
The film was commissioned by Rooted by Design, a Social Design and Change Studio that centres the experiences, needs and futures of Black communities in the UK. The organisation launched A Joyful Project in 2021, in response to the impact of Covid-19 on Black communities.
Over six months, Rooted worked with Black communities across the UK to deepen our collective understanding about the opportunities, value and importance of Joy. For Rooted, the pandemic was a signal to centre joy, as a way to nourish, strengthen and spark reimaginings of the future.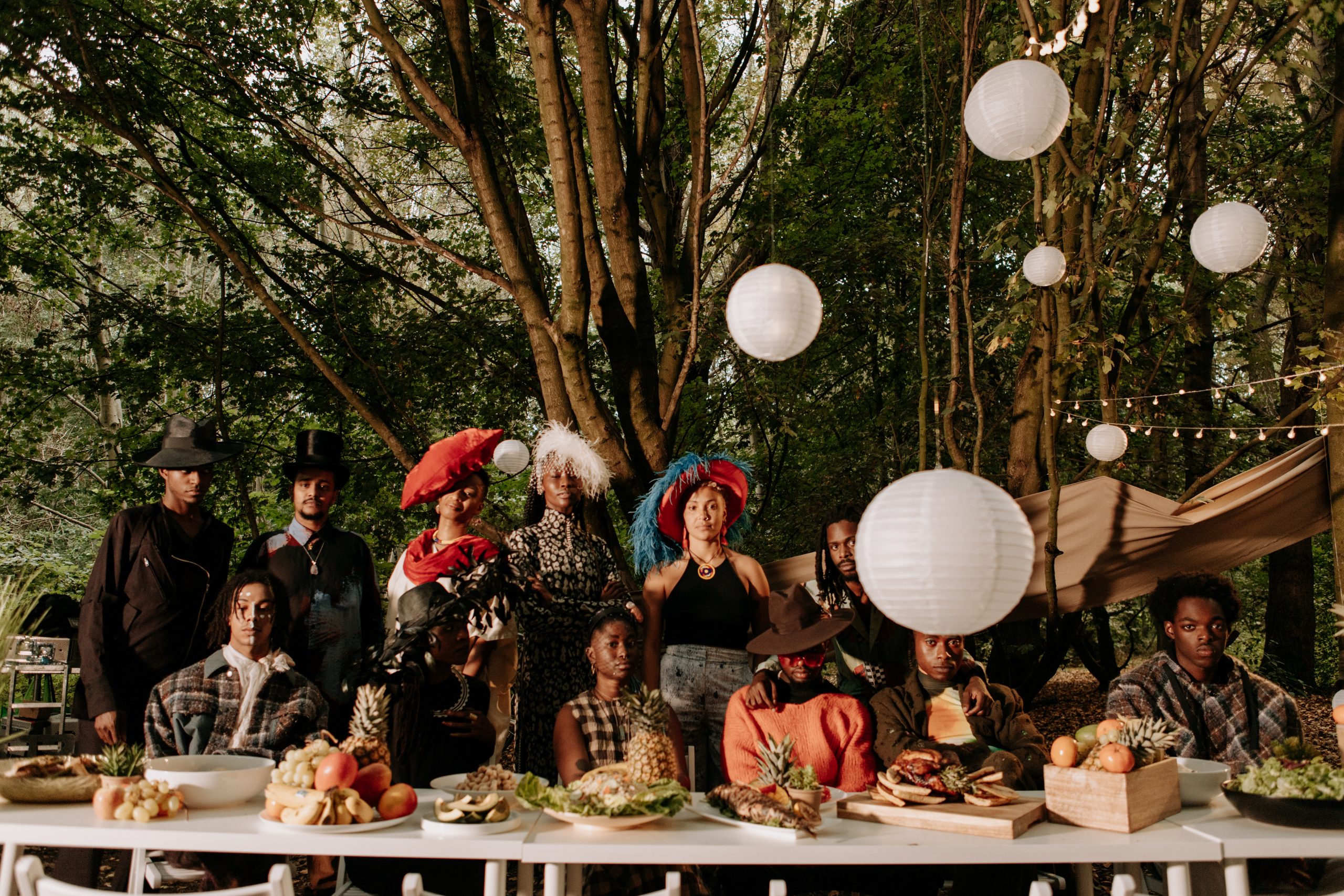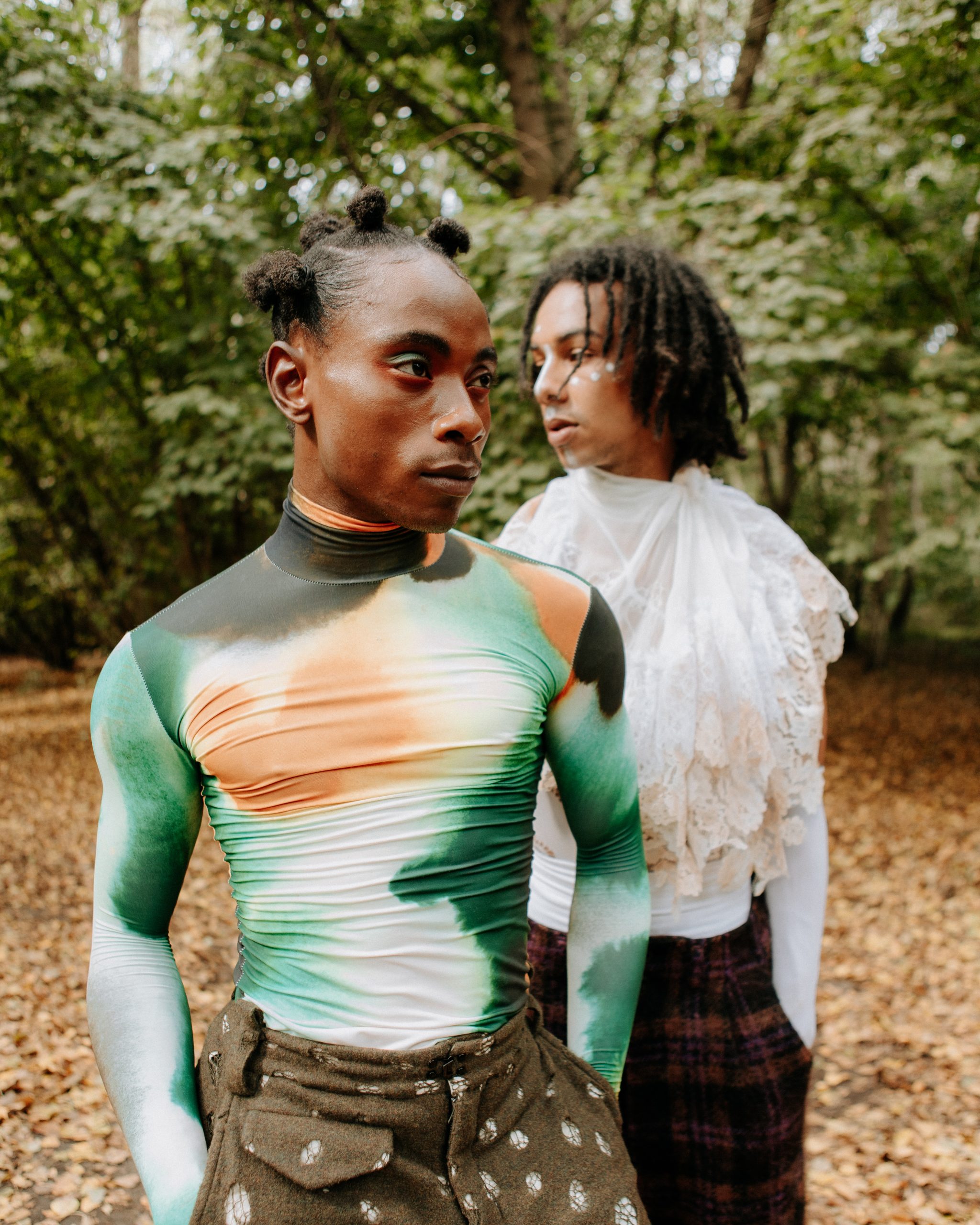 The film also features an original score – composed by 4Stringsz, whose work has seen him collaborate with the likes of 21 Savage, NSG, Etta Bond, Tom Misch, and many more. 4Stringsz developed a completely unique reimagination of the well-known gospel hymn, 'Joyful Joyful'.
Dear Black Child is intended to serve as a legacy of Rooted's work, sparking the movement, #BlackJoyIsOurs – examining the ways in which black people can create tangible tools to incorporate joy into daily life, and be more intentional in centering joy as a practise or a lifestyle.
This film gives this conversation as space for exploration and dissection, ending of with powerful words that rung in my mind for days and will likely continue to ring until I find my own practices that will lead me back to my joy:
The process of returning to joy is a practice. There are many ways to practise so find something that works for you. Make it fun: enjoy your practice. And remember that we also have each other. We energise each other on a different level. There is a deep power in our connection. Tap into it.
Black joy is ours.
Credits:
Writer and Director: Tobi Onabolu
Producer: Jess Ajose
Director of Photography: Lola "Lolly" Michaels
Edit and Grade: Nic Wassell
Voiceover Artists: Nwora Emenike; Maxine Odumidu; Oreka Godis; Urbain Hayo; Aunty Pat Kerr
Composer and SFX: 4Stringsz
Dancers: Ayo Babatope (as The Seeker); Kane Horn (as Wanderlust); Ebere Anosike (as Alufaa Agba/High Priestess); Dolapo Osunsina, Ayooluwa Onabolu, Be Manzini, Mandisa Apena, Rebekah Williams, Shakeel Browne, Dylan Appah, Sifan Zelalem, Mike Ogunseye (as the Merrymakers);
Movement Director/Choreographer: Webster
Costume Design: Seyon Amosu
Costume Design Assistant: Sephora Camocotelo
Stills Photographer: Karis Beaumont
Make-up Artist: Danielle Mason
Food Design: Victor Okunowo
Set Design: Tej Adenuga
Set Design Assistant: Gabs Oke
1st AD: Neneh Kumar
1st AC/Focus Puller: Agata Morawska
Digital Imaging Technician: Lorissa Paige
Gaffer: Joe Nkadi
Runner: Junior Oduwole